ACOG Guidance on Thrombophilia in Pregnancy
Learning Objectives and CME/Disclosure Information

This activity is intended for healthcare providers delivering care to women and their families.
After completing this activity, the participant should be better able to:
1. Discuss the inherited thrombophilias and differentiate between low and high risk thrombophilias
2. Apply the ACOG guidance when managing women at risk of VTE due to inherited thrombophilias
Estimated time to complete activity: 0.5 hours
Faculty:
Susan J. Gross, MD, FRCSC, FACOG, FACMG
President and CEO, The ObG Project
Disclosure of Conflicts of Interest
Postgraduate Institute for Medicine (PIM) requires instructors, planners, managers and other individuals who are in a position to control the content of this activity to disclose any real or apparent conflict of interest (COI) they may have as related to the content of this activity. All identified COI are thoroughly vetted and resolved according to PIM policy. PIM is committed to providing its learners with high quality CME activities and related materials that promote improvements or quality in healthcare and not a specific proprietary business interest of a commercial interest.
Faculty: Susan J. Gross, MD, receives consulting fees from Sema4, and has financial interest in The ObG Project, Inc.
Planners and Managers: The PIM planners and managers, Trace Hutchison, PharmD, Samantha Mattiucci, PharmD, CHCP, Judi Smelker-Mitchek, MBA, MSN, RN, and Jan Schultz, MSN, RN, CHCP have nothing to disclose.
Method of Participation and Request for Credit
Fees for participating and receiving CME credit for this activity are as posted on The ObG Project website. During the period from August 7 2018 through August 7 2020, participants must read the learning objectives and faculty disclosures and study the educational activity.
If you wish to receive acknowledgment for completing this activity, please complete the post-test and evaluation. Upon registering and successfully completing the post-test with a score of 100% and the activity evaluation, your certificate will be made available immediately.
For Pharmacists: Upon successfully completing the post-test with a score of 100% and the activity evaluation form, transcript information will be sent to the NABP CPE Monitor Service within 4 weeks.
Joint Accreditation Statement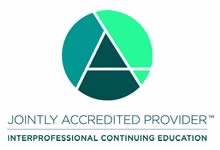 In support of improving patient care, this activity has been planned and implemented by the Postgraduate Institute for Medicine and The ObG Project. Postgraduate Institute for Medicine is jointly accredited by the Accreditation Council for Continuing Medical Education (ACCME), the Accreditation Council for Pharmacy Education (ACPE), and the American Nurses Credentialing Center (ANCC), to provide continuing education for the healthcare team.
Physician Continuing Medical Education
Postgraduate Institute for Medicine designates this enduring material for a maximum of 0.5 AMA PRA Category 1 Credit(s)™. Physicians should claim only the credit commensurate with the extent of their participation in the activity.
Continuing Pharmacy Education
Postgraduate Institute for Medicine designates this continuing education activity for 0.5 contact hour(s) (0.5 CEUs) of the Accreditation Council for Pharmacy Education. (Universal Activity Number – JA4008162-9999-18-344-H01-P)
Type of Activity: Knowledge
Continuing Nursing Education
The maximum number of hours awarded for this Continuing Nursing Education activity is 0.4 contact hours.
Designated for 0.2 contact hours of pharmacotherapy credit for Advance Practice Registered Nurses.
SUMMARY:
Pregnancy is a well-known hypercoagulable state and inherited thrombophilias can further increase the risk for maternal venous thromboembolism (VTE). The ACOG recommendations (July 2018) address the different thrombophilias as well as associations with possible adverse pregnancy outcomes.
Who to Screen
Consider screening for inherited thrombophilias in the following scenarios
A personal history of VTE

With or without a recurrent risk factor

Recurrent risk factor examples: Pregnancy or OCP use

Non-recurrent risk factor examples: Surgery or immobilization

Family history

First-

degree relative

with a history of high-risk inherited thrombophilia
Screening is not recommended for the following
Personal history of

Fetal loss

Abruption

Preeclampsia

Fetal growth restriction
Note: Consider testing for acquired antiphospholipid syndrome antibodies in women with recurrent pregnancy loss or stillbirth
What to Include in the Screening Panel
Factor V Leiden pathogenic variant

Prothrombin G20210A pathogenic variant

Antithrombin deficiency (activity <60%)

Protein S deficiency (functional assay <55%)

Protein C deficiency (activity <65%)

Antiphospholipid antibodies (acquired thrombophilia)
Note: If possible, screen
>6 weeks from VTE

Nonpregnant

Not on anticoagulation or hormonal therapy
What is High or Low Risk Thrombophilia?
High Risk Thrombophilia
Antithrombin deficiency
Antiphospholipid syndrome (APS)
Factor V Leiden or Prothrombin pathogenic variants

Homozygosity

or

compound heterozygosity
---
Low Risk Thrombophilia
Factor V Leiden or Prothrombin pathogenic variant

Heterozygote state

Protein C or S deficiency
---
Anticoagulation for VTE Prophylaxis
Low-risk thrombophilia without personal VTE history
Antepartum

Surveillance without anticoagulation therapy

Postpartum

Surveillance without anticoagulation therapy or
Postpartum prophylactic anticoagulation therapy if additional risk factors (e.g., obesity, immobilization, cesarean section)
---
Low-risk thrombophilia plus first-degree relative VTE history
Antepartum

Surveillance without anticoagulation therapy or
Prophylactic LMWH/UFH

Postpartum

Postpartum prophylactic anticoagulation therapy or
Intermediate-dose LMWH/UFH
---
Low-risk thrombophilia with single episode of VTE (not receiving long-term anticoagulation therapy)
Antepartum

Prophylactic or intermediate-dose LMWH/UFH

Postpartum

Postpartum prophylactic anticoagulation therapy or
Intermediate-dose LMWH/UFH
---
High-risk thrombophilia without previous VTE
Antepartum:

Prophylactic or intermediate-dose LMWH/UFH

Postpartum

Postpartum prophylactic anticoagulation therapy or
Intermediate-dose LMWH/UFH
---
High-risk thrombophilia with one previous episode of VTE or affected first-degree relative (not receiving long-term anticoagulation therapy)
Antepartum

Prophylactic or
Intermediate-dose LMWH/UFH or
Adjusted-dose LMWH/UFH

Postpartum

Postpartum prophylactic anticoagulation therapy or
Intermediate-dose LMWH/UFH or
Adjusted-dose LMWH/UFH for 6 weeks (therapy level should equal selected antepartum treatment)
---
Thrombophilia with ≥2 VTE episodes (not receiving long-term anticoagulation therapy)
Antepartum

Intermediate-dose LMWH/UFH or
Adjusted-dose LMWH/UFH

Postpartum

Intermediate-dose LMWH/UFH or
Adjusted-dose LMWH/UFH for 6 weeks (therapy level should equal selected antepartum treatment)
---
Thrombophilia with ≥2 VTE episodes (receiving long-term anticoagulation therapy)
Antepartum
Postpartum

Resumption of long-term anticoagulation therapy

Oral route may be considered, depending on therapy duration, breastfeeding and patient preference
KEY POINTS:
VTE in Pregnancy – The Basics
Maternal VTE covers two potentially life-threatening events during the antepartum and postpartum periods

80% – Deep vein thrombosis (DVT)

20% – Pulmonary embolism (PE)

VTE affects approximately 1 to 4 /1000 pregnancies

There is a greater than 5-fold risk of VTE during pregnancy

Antepartum: Highest risk in 1st and 3rd trimesters

Postpartum: Highest risk in first 6 weeks

Virchow's triad is exacerbated by pregnancy

Hypercoagulability

Stasis

Endothelial vascular damage

Leading cause of maternal morbidity and mortality

15% of maternal deaths in the developed world are related to PE (WHO data)

Data indicates high percentage of deaths may have been preventable
Clinically Relevant Thrombophilias
Factor V Leiden
Prevalence

dependent on ethnicity/race

Caucasians: 5.27%

Hispanic Americans: 2.21%

African Americans: 1.23%

Asian Americans: 0.45%

Native Americans: 1.25%

Heterozygote state

: VTE risk in pregnancy

Without a personal history of VTE or an affected first-

degree relative

<age 50: Slight increased risk (5-12/1,000 deliveries)

Affected first-

degree relative

but no personal history of VTE: Slight increased risk (15/1,000 deliveries)

Personal history of VTE: 10% risk

Homozygosity

: VTE risk in pregnancy

Without a personal history of VTE or an affected first-

degree relative

<age 50: 1–2% risk

Personal history of VTE or an affected first-

degree relative

<age 50: 17% risk
---
Prothrombin G20210A
Prevalence

dependent on race/ethnicity

Caucasians: 3.6%

Hispanic Americans: 3.5%

African Americans: 0-1.7%

Asian Americans: 0.0%

Native Americans: 0-0.6%

Heterozygote state

: VTE risk in pregnancy

Without personal history of VTE: <1% risk

Affected first-

degree relative

but no personal history of VTE: Slight increased risk

Personal history of VTE: 10% risk

Homozygosity

: VTE risk in pregnancy

Without personal or family history: 2–3% risk of VTE
Note: Compound heterozygosity: Factor V Leiden and Prothrombin pathogenic variant: 4-5% risk (even without family or personal history)
---
Protein C Deficiency
Multiple variants and clinical presentations

Hematology consult may be helpful if patient has an abnormal protein C result

VTE risk in pregnancy with protein C deficiency

Personal or family history: 2-8% risk

No family history: 0.7 %

Family history of VTE: 1.7%

Neonatal purpura fulminans (rare)

Newborns who are homozygous for protein C deficiency

DIC and hemorrhagic skin necrosis

May also occur with Protein S deficiency
---
Protein S Deficiency
Caused by either

Silenced gene or

Pathogenic variant, reducing protein S antigen levels

Prevalence

unknown

Testing in pregnancy may be unreliable

If necessary, screening in nonpregnancy advised if possible

Family or personal history: 5–7% risk
---
Antithrombin Deficiency
Rare (1/2500

heterozygote state

), but confers high risk for VTE
Multiple pathogenic variants are known to reduce antigen level and/or activity

Antithrombin deficiency is considered a high-risk thrombophilia
---
Methylenetetrahydrofolate Reductase Variants
ACOG

states "There is insufficient evidence to support assessment of methylenetetrahydrofolate reductase (MTHFR) polymorphisms or measurement of fasting homocysteine levels in the evaluation of a thrombophilic etiology for VTE." (see 'Related ObG Topic', below)
---
Adverse Pregnancy Outcomes
Larger prospective studies (

NICHD

/ MFMU network) do not support the association between inherited thrombophilias and adverse pregnancy outcomes including

Preeclampsia

Fetal loss

Fetal Growth Restriction

Placental Abruption

ACOG

states "There is insufficient evidence to recommend anticoagulation as an intervention to prevent adverse pregnancy outcomes among women with inherited thrombophilias"
Anticoagulation Medications in Pregnancy
LMWH (preferred therapy) and unfractionated heparin do not cross the placenta

Avoid oral direct thrombin inhibitors (dabigatran) and anti-Xa inhibitors (rivaroxaban, apixaban)

Insufficient safety data during pregnancy and lactation

To provide neuraxial anesthesia (e.g., epidural) option prior to induction of labor

Adjusted-dose low-molecular-weight heparin: Hold for 24 hours prior to induction

Prophylactic LMWH: Hold for 12 hours prior to induction

Alternative option: Substitute unfractionated heparin close to delivery

SOAP recommendations for intermediate-dose unfractionated heparin (eg, 7500 U SQ twice daily or 10,000 U SQ twice daily): Consider holding the dose 12 hours and assessing coagulation status before placing a neuraxial anesthetic (link to SOAP Consensus Statement in the 'Learn More – Primary Sources' section below)

Patients receiving anticoagulation

Hold injections with onset of labor

Rapid reversal: Protamine sulfate, with dosing dependent on medication and route
Note: Consider sequential compression devices (SCDs)
Intrapartum

Indicated in patients with known thrombophilia until fully ambulatory postpartum

Cesarean section

All women undergoing cesarean delivery
Add pharmacologic prophylaxis depending on clinical scenario (see guidelines, above)
Definitions – Anticoagulation Regimens (ACOG) 
LMWH – Prophylactic
Enoxaparin, 40 mg SC once daily
Dalteparin, 5,000 units SC once daily
Tinzaparin, 4,500 units SC once daily
Nadroparin, 2,850 units SC once daily
---
LMWH-Intermediate Dose
Enoxaparin, 40 mg SC every 12 hours
Dalteparin, 5,000 units SC every 12 hours
---
LMWH – Adjusted Dose (Therapeutic)   
Enoxaparin, 1mg/kg SC every 12 hours
Dalteparin, 200 units/kg SC once daily
Tinzaparin, 175 units/kg SC once daily
Dalteparin, 100 units/kg every 12 hours
Note: anti-Xa level
0.6-1.0 units/mL 4 hr after last injection for q12 hr regimen
Slightly higher doses for daily regimen
---
UFH – Prophylactic
UFH, 5,000-7,500 units SC every 12 hours in first trimester 

UFH, 7,500-10,000 units SC every 12 hours in the second trimester 

UFH, 10,000 units SC every 12 hours in the third trimester, unless the aPTT is elevated  
---
UFH – Adjusted Dose (Therapeutic)
UFH, 10,000 units or more SC every 12 hours in doses adjusted to target aPTT in the therapeutic range (1.5-2.5x) 6 hours after the injection    
---
Postpartum Anticoagulation
Prophylactic, intermediate or adjusted dose LMWH for 6-8 weeks as indicated
Oral anticoagulants may be considered postpartum based upon planned duration of therapy, lactation and patient preference
---
Surveillance   
Clinical vigilance and appropriate objective investigation of women with symptoms suspicious of deep vein thrombosis or pulmonary embolism
Perform VTE risk assessment prepregnancy or early in pregnancy and repeat if complications develop
Learn More – Primary Sources:
ACOG Practice Bulletin 197: Inherited Thrombophilias in Pregnancy
The Society for Obstetric Anesthesia and Perinatology Consensus Statement on the Anesthetic Management of Pregnant and Postpartum Women Receiving Thromboprophylaxis or Higher Dose Anticoagulants
Take a post-test and get CME credits
Related ObG Topics: