Asthma: The Stepwise Approach to Treatment
Learning Objectives and CME/Disclosure Information

This activity is intended for healthcare providers delivering care to women and their families.
After completing this activity, the participant should be better able to:
1. Discuss the recommended treatment strategy for the management of asthma
2. Describe the recommended approach to monitoring patients with asthma

Estimated time to complete activity: 0.5 hours
Faculty:
Susan J. Gross, MD, FRCSC, FACOG, FACMG
President and CEO, The ObG Project
Disclosure of Conflicts of Interest
Postgraduate Institute for Medicine (PIM) requires instructors, planners, managers and other individuals who are in a position to control the content of this activity to disclose any real or apparent conflict of interest (COI) they may have as related to the content of this activity. All identified COI are thoroughly vetted and resolved according to PIM policy. PIM is committed to providing its learners with high quality CME activities and related materials that promote improvements or quality in healthcare and not a specific proprietary business interest of a commercial interest.
Faculty: Susan J. Gross, MD, receives consulting fees from Genoox, Inc., and has financial interest in The ObG Project, Inc.
Planners and Managers: The PIM planners and managers, Trace Hutchison, PharmD, Samantha Mattiucci, PharmD, CHCP, Judi Smelker-Mitchek, MBA, MSN, RN, and Jan Schultz, MSN, RN, CHCP have nothing to disclose.
Method of Participation and Request for Credit
Fees for participating and receiving CME credit for this activity are as posted on The ObG Project website. During the period from 1/15/2020 through 1/15/2021, participants must read the learning objectives and faculty disclosures and study the educational activity.
If you wish to receive acknowledgment for completing this activity, please complete the post-test and evaluation. Upon registering and successfully completing the post-test with a score of 100% and the activity evaluation, your certificate will be made available immediately.
For Pharmacists: Upon successfully completing the post-test with a score of 100% and the activity evaluation form, transcript information will be sent to the NABP CPE Monitor Service within 4 weeks.
Joint Accreditation Statement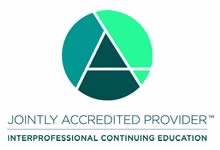 In support of improving patient care, this activity has been planned and implemented by the Postgraduate Institute for Medicine and The ObG Project. Postgraduate Institute for Medicine is jointly accredited by the Accreditation Council for Continuing Medical Education (ACCME), the Accreditation Council for Pharmacy Education (ACPE), and the American Nurses Credentialing Center (ANCC), to provide continuing education for the healthcare team.
Physician Continuing Medical Education
Postgraduate Institute for Medicine designates this enduring material for a maximum of 0.5 AMA PRA Category 1 Credit(s)™. Physicians should claim only the credit commensurate with the extent of their participation in the activity.
Continuing Nursing Education
The maximum number of hours awarded for this Continuing Nursing Education activity is 0.5 contact hours.
Designated for 0.2 contact hours of pharmacotherapy credit for Advance Practice Registered Nurses.
Read Disclaimer & Fine Print
Table of Contents
CLINICAL ACTIONS:
Because asthma is an inherently variable condition, therapy should be reassessed at each visit. Management is a dynamic process that will change based on the patient's needs over time.
Effective asthma management requires a proactive, preventative and stepwise approach
Control of asthma is viewed in the context of impairment and risk
Reducing Impairment
Optimize care by focusing on the following
Symptom prevention: Minimize troublesome coughing or breathlessness in the daytime, during the night, or after exertion
Infrequent use of quick-acting inhaled beta-2-selective adrenergic agonists (SABAs): ≤2days a week for quick relief of symptoms
Maintain (near) normal pulmonary function
Maintain normal activity levels including

Exercise and other physical activity

Attendance at work or school
Reducing Risk
Use ASTHMA ACTION PLAN (see 'Learn More – Primary Sources' below) or other management plan to
Prevent recurrent exacerbations
Minimize the need for ED visits or hospitalizations
Prevent progressive loss of lung function
Provide optimal pharmacotherapy with minimal or no adverse effects
SYNOPSIS:
The Expert Panel recommendations specify that treatment must be individualized in a 'stepwise' fashion. The guidelines note that "The stepwise approach is meant to help, not replace, the clinical decision making needed to meet individual patient needs." If a patient remains stable for at 3 months, reducing medications in a 'step down' approach can be used. In addition, two key factors to a successful outcome are patient education and measures to control environmental triggers and comorbidities.
KEY POINTS:
Treatment
Intermittent Asthma
Step 1
Recommendation: SABAs taken as needed for relief of symptoms 

Daily scheduled chronic use of SABA is not recommended

If SABA >2 days a week for symptom relief: Inadequate control and consider next category (mild persistent asthma) and use of anti-inflammatory therapy
SABAs

Albuterol | Levalbuterol | Pirbuterol

2 puffs q4 to 6 hours | 2 puffs 5 minutes before exercise

SABA in fluid form can be used for acute asthma attacks via nebulizer (breathing machine)

Works via acute bronchodilation

Potential side effects

Systemic: Tachycardia | Skeletal muscle tremor | Hypokalemia | Increased lactic acid | Headache | Hyperglycemia

Inhaled: Few systemic effects in otherwise healthy individuals; however, those with preexisting CVD (especially elderly) may have adverse CVD reaction  

Exercised-Induced Bronchoconstriction (EIB): Patients with triggering of asthmatic symptoms which can be predicted (e.g., EIB) advised to use their inhaled beta agonist approximately 10 minutes prior to exposure in order to prevent the onset of symptoms

Cromolyn or nedocromil can also be used for EIB
Persistent Asthma 
Step 2
Note: Before moving on to next steps, review the following: Patient's inhaler technique | Therapy adherence | Precipitating or aggravating factors such as allergens or comorbid conditions
Recommendation: Inhaled glucocorticoid (ICS) single agent/ low dose

Reduces frequency of symptoms

Reduces the need for SABAs for symptom relief

Improves the overall quality of life

Decreases the risk of serious exacerbations

Works via anti-inflammatory effect

SABAs can be used as needed to relieve symptoms

ICSs

Beclomethasone dipropionate | Budesonide | Flunisolide | Fluticasone propionate | Mometasone furoate | Triamcinolone acetonide

Alternative strategies (not preferred)

Cromolyn | Leukotriene receptor antagonists (LTRAs: montelukast and zafirlukast) | Nedocromil

Sustained release theophylline

Patient with seasonal asthma (related to seasonal molds or pollens) should be considered as having

Persistent asthma during the season

Intermittent asthma remainder of the year
Step 3
(Preferred) ICS monotherapy increased to medium-dose range or
(Preferred) Add a long acting beta agonist (LABA) to a low dose of ICS

LABAs: Salmeterol or formoterol

Choice of above dependent on risk/benefit analysis for each patient

Adding LABA improves impairment domain and reduces exacerbations

Adding LABA carries risk of life-threatening exacerbations

Increasing ICS dose reduces exacerbations but carries significant systemic effects

Alternative (not preferred)

Addition of LTRA, theophylline or zileuton to low-dose ICS
Step 4
(Preferred) Increase the dose of ICS to the medium-dose range and add a LABA
Alternative (not preferred): Medium-dose ICS and either

LTRA | Theophylline | Zileuton
 Step 5
(Preferred) High-dose ICS and LABA
Omalizumab may be considered for those sensitive to perennial allergens (e.g., dust mites, cockroach, cat, or dog)

Omalizumab may induce anaphylaxis

Patients must be made aware and educated about anaphylactic

Patient must be observed following injection (optimal observation time not established)
Step 6
Add oral corticosteroids to above step 5 therapy

Use lowest dose to start on a daily or alternate-day regimen
Referral To Asthma Specialist
Refer to asthma specialist for consultation or comanagement for the following indications

Difficulty achieving or maintaining asthma control
Immunotherapy is being considered
Omalizumab is being considered
Patient requires step 4 care or higher
Exacerbation requiring hospitalization

Consider referral if patient requires step 3 care
Managing Acute Exacerbations Requiring Emergency Care
Oxygen to relieve hypoxemia in moderate or severe exacerbations
SABA to relieve airflow obstruction

Add inhaled ipratropium bromide if severe

Add systemic corticosteroids to decrease airway inflammation

If moderate or severe exacerbation or

If patient doesn't respond promptly and completely to a SABA

If severe and not responding to above, consider

Adjunct treatments such as IV magnesium sulfate or heliox

Monitoring: Serial measurements of lung function
Prevent relapse

Referral to follow up asthma care within 1–4 weeks

ED asthma discharge plan that includes

Instructions on how to increase medications or seek care if symptoms worsen

During follow up visits

Review Inhaler techniques
Monitoring
At each visit review the following

Asthma control
Asthma action plan
Compliance with medications

Stay alert once symptoms are controlled as some patients may "skip" meds, sometimes due to lack of financial resources
Medication technique
Check peak flow
Peak flow
PEF (Peak Expiratory Flow) | PEFR (Peak Expiratory Flow Rate)

Measures the rate of air at which patient can force air out

"It must be stressed that peak flow meters function best as tools for ongoing monitoring, not diagnosis" (Expert Panel Report)

Sensitive to airway changes such as narrowing even prior to manifestation of asthmatic symptoms

Use 'personal best' peak flow as reference value

'Normal' value varies by gender, age and height

Green zone 80-100 % of personal best: OK

Yellow zone 50-80 % of personal best: Take quick relief medication | May need increase dose or change

Red zone <50 %: Call physician or go to ER
Spirometry
Spirometry is recommended at the time of initial assessment for diagnostic purposes, but is also used for monitoring

After treatment is initiated and symptoms and PEFs have stabilized
During periods of progressive or prolonged loss of asthma control
At least every 1–2 years
Schedule follow up visits
Every 2–6 weeks while gaining control
Every 1–6 months to monitor control
Every 3 months if step down in therapy is anticipated

Expert Panel recommends that the dose of ICS may be reduced about 25–50 percent every 3 months to the lowest dose possible that is required to maintain control
Treat comorbid conditions and assess vaccination status
Inactivated

flu vaccine yearly

CDC

also recommends

Pneumococcal vaccine PPSV23

19 to 64 years: 1 dose
≥65 years: One final dose at least five years following previous dose

Zoster vaccine
Tdap vaccine
Pregnancy
Check asthma control at all prenatal visits and adjust medications as needed
Treatment safer for both mother and fetus vs uncontrolled asthma
Avoid exposure to tobacco smoke
Learn More – Primary Sources:
NIH NHLBI: Expert Panel Report 3: Guidelines for the Diagnosis and Management of Asthma
CDC: Asthma Resources for Healthcare Professionals
American Thoracic Society: Asthma Center
NHLBI: Asthma Care Quick Reference – Diagnosing and Managing Asthma
CDC: Lung Disease including Asthma and Adult Vaccination
Want to be notified when new guidelines are released? Get ObGFirst!
Learn More  »



Related ObG Topics: