Asthma: Diagnosis and Classification
Learning Objectives and CME/Disclosure Information

This activity is intended for healthcare providers delivering care to women and their families.
After completing this activity, the participant should be better able to:
1. Describe the key symptoms and signs of asthma
2. Discuss spirometry and the classification of asthma

Estimated time to complete activity: 0.25 hours
Faculty:
Susan J. Gross, MD, FRCSC, FACOG, FACMG
President and CEO, The ObG Project
Disclosure of Conflicts of Interest
Postgraduate Institute for Medicine (PIM) requires instructors, planners, managers and other individuals who are in a position to control the content of this activity to disclose any real or apparent conflict of interest (COI) they may have as related to the content of this activity. All identified COI are thoroughly vetted and resolved according to PIM policy. PIM is committed to providing its learners with high quality CME activities and related materials that promote improvements or quality in healthcare and not a specific proprietary business interest of a commercial interest.
Faculty: Susan J. Gross, MD, receives consulting fees from Genoox, Inc., and has financial interest in The ObG Project, Inc.
Planners and Managers: The PIM planners and managers, Trace Hutchison, PharmD, Samantha Mattiucci, PharmD, CHCP, Judi Smelker-Mitchek, MBA, MSN, RN, and Jan Schultz, MSN, RN, CHCP have nothing to disclose.
Method of Participation and Request for Credit
Fees for participating and receiving CME credit for this activity are as posted on The ObG Project website. During the period from 8/29/2019 through 1/15/2021, participants must read the learning objectives and faculty disclosures and study the educational activity.
If you wish to receive acknowledgment for completing this activity, please complete the post-test and evaluation. Upon registering and successfully completing the post-test with a score of 100% and the activity evaluation, your certificate will be made available immediately.
For Pharmacists: Upon successfully completing the post-test with a score of 100% and the activity evaluation form, transcript information will be sent to the NABP CPE Monitor Service within 4 weeks.
Joint Accreditation Statement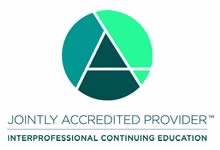 In support of improving patient care, this activity has been planned and implemented by the Postgraduate Institute for Medicine and The ObG Project. Postgraduate Institute for Medicine is jointly accredited by the Accreditation Council for Continuing Medical Education (ACCME), the Accreditation Council for Pharmacy Education (ACPE), and the American Nurses Credentialing Center (ANCC), to provide continuing education for the healthcare team.
Physician Continuing Medical Education
Postgraduate Institute for Medicine designates this enduring material for a maximum of 0.25 AMA PRA Category 1 Credit(s)™. Physicians should claim only the credit commensurate with the extent of their participation in the activity.
Continuing Nursing Education
The maximum number of hours awarded for this Continuing Nursing Education activity is 0.2 contact hours.
Read Disclaimer & Fine Print
CLINICAL ACTIONS:
Asthma is a common lung disorder in which inflammation causes the bronchi to swell and narrow the airways (bronchospasm). History and physical are important, not only for making the diagnosis but also to help guide classification which is essential for the management plan.
History: Key Elements
Wheezing
Shortness of breath
Difficulty breathing
Chest tightness
Coughing: Note associated timing
Symptoms may interfere with normal activities
Ask about aggravating environmental factors such as
Physical Exam
Auscultation: Listen for the following especially when exhaling
Other clinical findings: Include assessment of the following

ENT: Ears, nose, throat for swelling, drainage due to allergy and/or inflammation

Chest: Hyper expansion of thorax (especially children)

Skin and eyes: Atopic dermatitis | Eczema | Evidence of allergic condition
Pulmonary Function Tests
Spirometry
Test used for both diagnosis and monitoring
Normal score: ≥80 % of predicted value

Tests the forced expiratory volume of air that can be exhaled during forced breath

FEV1 (forced expiratory volume): Volume exhaled in the first second

FVC (forced vital capacity): Total volume exhaled after a deep breath

FEV1/FVC ratio: When FEV1 <80% of FVC, suspicious for obstructive rather than restrictive lung disease (more likely to decrease proportionally)
Notes: FEV6 (volume after 6 seconds) can be considered rather than FVC in adults for whom full exhalation may take several seconds and be associated with light headedness | There are contraindications to spirometry (e.g., unstable cardiac disease or recent MI, aneurysms, recent thoracic or abdominal surgery, active viral infection, unexplained hypertension) | pre and post bronchodilator testing may be done in pulmonologist practice)
Allergy Testing for precipitating factors
Consider referral for allergy testing if possibility that patient has allergies which may precipitate asthma (e.g., cats, dogs, medications)
Chest X-Ray: Key Findings
Typically, won't show any abnormality
Important for assessment of other causes of respiratory disease, or other causes of exacerbation and/or worsening symptoms (e.g., pneumonia | foreign body in airways)
SYNOPSIS:
While targeted questions and examination are helpful, a good overall history and physical remain important to identify co-morbidities (e.g., sinusitis, rhinitis, GERD, other respiratory disorders, obstructive sleep apnea). It is also important to remain cognizant that multiple external factors can trigger an attack, including respiratory infections, smoking, allergies, exposure to cold or humid air, pollution, exercise, severe emotional and/or physical stress. Spirometry is currently the primary diagnostic tool for asthma.
KEY POINTS:
Severity of Asthma
Asthma severity is determined by the following

Reported symptoms over the previous two to four weeks

Standardized questionnaires – e.g., the Asthma Control Test

Provides numerical score to determine if the symptoms are well controlled

Current level of lung function: PEFR | FEV1 | FEV1/FVC
Number of exacerbations requiring oral glucocorticoids in the previous year
Types of Asthma
Intermittent
No interference with normal activities between exacerbations
Daytime asthma symptoms: ≤2 days per week
Nocturnal awakenings: ≤2 per month
Use of short-acting beta agonists to relieve symptoms: ≤2 days per week
FEV1 between exacerbations: Within normal range (i.e., ≥80 percent of predicted)
FEV1/FVC ratio between exacerbations: Within normal range (based on age-adjusted values)
Oral glucocorticoids requirements: ≤1 exacerbation per year
Other circumstances

Use of Short-Acting Beta Agonists (SABAs) to prevent exercise-induced asthmatic symptoms (even if exercising more than twice per week)

Infrequent circumstances: Exposures such as cat encounter or URTI
Mild persistent
Minor interference with normal activities
Symptoms: >2 weekly (not daily)
Nocturnal awakenings: 3 to 4 per month (not every week)
Use of SABAs: > 2 days per week (Not daily)
FEV1: between exacerbations: Within normal range (≥80 percent of predicted)
FEV1/FVC ratio between exacerbations: Within normal range (based on age-adjusted values)
Oral glucocorticoids requirements: ≥2 exacerbations per year
Moderate persistent
Daily symptoms of asthma

Some limitation in normal activity

Nocturnal awakenings: ≥1 per week
Need for SABAs: Daily
FEV1: 60 to 80 percent predicted
FEV1/FVC: Below normal
Severe persistent
Symptoms of asthma throughout the day

Extreme limitation in normal activity

Nocturnal awakenings: Nightly
Need for SABAs: Several times per day
FEV1: <60 percent of predicted
FEV1/FVC: Below normal
When to refer to pulmonologist and/or allergist/ immunologist 
Life-threatening asthma exacerbation 
>2 bursts of oral glucocorticoids in a year 
Asthma not controlled after three to six months of active therapy and appropriate monitoring 
Unresponsive to therapy 
Diagnosis of asthma is uncertain 
Comorbid conditions that are complicating management such as

Nasal polyposis | Chronic sinusitis | Severe rhinitis | Allergic bronchopulmonary aspergillosis (see review below in 'Learn More – Primary Sources), COPD, vocal cord dysfunction

Additional diagnostic tests are needed such as

Skin testing for allergies | Bronchoscopy | Complete pulmonary function tests

Potential candidate for allergen immunotherapy  
Learn More – Primary Sources
NIH NHLBI: Expert Panel Report 3: Guidelines for the Diagnosis and Management of Asthma
CDC: Asthma Resources for Healthcare Professionals
American Thoracic Society: Asthma Center
Diagnosing Allergic Bronchopulmonary Aspergillosis: A Review
Want to be notified when new guidelines are released? Get ObGFirst!
Learn More  »



Related ObG Topics: