No Restrictions: ACOG Supports Over-the-Counter Access to Hormonal Contraception
Learning Objectives and CME/Disclosure Information

This activity is intended for healthcare providers delivering care to women and their families.
After completing this activity, the participant should be better able to:
1. Discuss the risk/benefit analysis related to over-the-counter hormonal contraceptive access
2. List the examinations and tests that are required (by the CDC) prior to initiating combined hormonal contraception

Estimated time to complete activity: 0.25 hours
Faculty:
Susan J. Gross, MD, FRCSC, FACOG, FACMG
President and CEO, The ObG Project
Disclosure of Conflicts of Interest
Postgraduate Institute for Medicine (PIM) requires instructors, planners, managers and other individuals who are in a position to control the content of this activity to disclose any real or apparent conflict of interest (COI) they may have as related to the content of this activity. All identified COI are thoroughly vetted and resolved according to PIM policy. PIM is committed to providing its learners with high quality CME activities and related materials that promote improvements or quality in healthcare and not a specific proprietary business interest of a commercial interest.
Faculty: Susan J. Gross, MD, receives consulting fees from Sema4, and has financial interest in The ObG Project, Inc.
Planners and Managers: The PIM planners and managers, Trace Hutchison, PharmD, Samantha Mattiucci, PharmD, CHCP, Judi Smelker-Mitchek, MBA, MSN, RN, and Jan Schultz, MSN, RN, CHCP have nothing to disclose.
Method of Participation and Request for Credit
Fees for participating and receiving CME credit for this activity are as posted on The ObG Project website. During the period from 1/15/2020 through 1/15/2021, participants must read the learning objectives and faculty disclosures and study the educational activity.
If you wish to receive acknowledgment for completing this activity, please complete the post-test and evaluation. Upon registering and successfully completing the post-test with a score of 100% and the activity evaluation, your certificate will be made available immediately.
For Pharmacists: Upon successfully completing the post-test with a score of 100% and the activity evaluation form, transcript information will be sent to the NABP CPE Monitor Service within 4 weeks.
Joint Accreditation Statement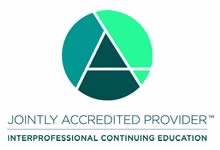 In support of improving patient care, this activity has been planned and implemented by the Postgraduate Institute for Medicine and The ObG Project. Postgraduate Institute for Medicine is jointly accredited by the Accreditation Council for Continuing Medical Education (ACCME), the Accreditation Council for Pharmacy Education (ACPE), and the American Nurses Credentialing Center (ANCC), to provide continuing education for the healthcare team.
Continuing Nursing Education
The maximum number of hours awarded for this Continuing Nursing Education activity is 0.2 contact hours.
Designated for 0.1 contact hours of pharmacotherapy credit for Advance Practice Registered Nurses.
Read Disclaimer & Fine Print
SUMMARY:
ACOG supports over-the-counter availability of hormonal contraception as a way of reducing inconsistent use or nonuse. Data demonstrates that adherence rates are similar whether hormonal contraception is obtained via a prescriber or over-the-counter. In addition, the ACOG opinion is consistent with AAFP, AMA and APHA in its support of unrestricted access. ACOG does not call for age restrictions except that contraception should not be initiated before menarche.
KEY POINTS:
VTE Risk
Progestin-only methods

Would incur only "a small increase in absolute numbers of thrombotic events at the population level"

Combined hormonal contraceptives (i.e., including estrogen such as ethinyl estradiol)

OCPs: 3 to 9 events per 10,000 woman-years of exposure
Nonoral (e.g., patch or ring): Evidence inconsistent and if risk present, "likely represents a small number of events on a population level"
Note: VTE risks lower than those associated with pregnancy and postpartum which can reach up to 40 to 60 per 10,000 women-years | Other CVD outcomes such as MI or stroke are rare and unclear if there is increased risk | Obesity may raise risk but still below pregnancy risk
Self-Injection
Understood that DMPA will require self-administration via subQ
Women with certain disorders (e.g., diabetes) are taught how to self-inject and there are studies substantiating successful administration specific to DMPA with appropriate education and training
Self-Screening for Contraindications
General Points
Self-screening tools are available and are required to identify women who are not candidates for hormonal contraceptives (see Box 1 in

ACOG

Opinion with link in 'Primary Sources – Learn More' below)
Research indicates that women tend to be cautious and self-assessment in most studies did not result incorrect use of OCPs
Studies conducted to assess pharmacist screening for behind-the-counter access also demonstrated safety and appropriate use

However,

ACOG

states "Pharmacist-provided contraception may be a necessary intermediate step to increase access to contraception, but over-the-counter access to hormonal contraception should be the ultimate goal."
DMPA and Progestin-only pills Exam and Lab Requirements (CDC – see 'Learn More – Primary Sources')
Combined Hormonal Contraception Exam and Lab Requirements (CDC – see 'Learn More – Primary Sources')
Blood pressure (Class A)

Essential and mandatory in all circumstances for safe and effective use of the contraceptive method
In instances in which blood pressure cannot be measured by a provider, blood pressure measured in other settings can be reported by the woman to her provider

Weight (BMI)

Not needed to determine medical eligibility for any methods of contraception because all methods can be used (U.S.

MEC

1) or generally can be used (U.S.

MEC

2) among obese women
Measuring weight and calculating BMI at baseline might be helpful for monitoring any changes and counseling women who might be concerned about weight change perceived to be associated with their contraceptive method

The following all fall under 'Class C' which means they do not contribute substantially to safe and effective use of the contraceptive method and therefore would not be required prior to contraceptive use

Bimanual examination and cervical inspection
Laboratory tests (universal screening in asymptomatic women)

Glucose| Lipids | Liver enzymes | Hemoglobin | Thrombogenic mutations | Cervical cytology (Papanicolaou smear) |

STD

screening with laboratory tests | HIV screening with laboratory tests
Who Should Not Use Combined Hormonal Contraception
VTE WARNING – Category 3 or 4 (risks outweigh benefits or unacceptable risk for)
Smoking ≥35 years of age
Postpartum <21 days
Postpartum 21-42 days with additional risk factors

≥35 years of age | Previous VTE | Thrombophilia | Immobility | Transfusion at delivery | Peripartum Cardiomyopathy | BMI ≥30 |

PPH

| Postcesarean delivery | preeclampsia | smoking

Major surgery with immobilization
History of DVT or PE
Hereditary thrombophilia including antiphospholipid syndrome
Inflammatory Bowel Disease with

Active or extensive disease | Surgery | Immobilization | Steroid use | Vitamin deficiencies | Fluid depletion

SLE with positive or unknown antiphospholipid antibodies
Superficial DVT (acute or history)
Other Issues to Consider Prior To Obtaining Over-The-Counter Combined Hormonal Contraception (Related to Estrogen Component)
Aside from ensuring the patient is not a VTE risk (category 3 or 4) and is normotensive, ask about

Chance of current pregnancy
CVD history (heart attack or stroke)
Migraine headaches (with aura)
Liver disease or cancer | Gall bladder disease (acute cholecystitis/cholangitis)
Breast cancer and other estrogen dependent cancers
On medications for hyperlipidemia
Learn More – Primary Sources:
Over-the-Counter Access to Hormonal Contraception
CDC MMWR (2016): US Selected Practice Recommendations for contraceptive Use, 2016
Want to be notified when new guidelines are released? Get ObGFirst!
Learn More »



Related ObG Topics: