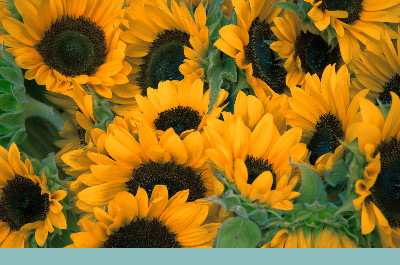 Antenatal Corticosteroids – When to Administer?
The appropriate use of antenatal corticosteroids improves neonatal outcomes, including decreased severity and/or frequency of respiratory distress syndrome (RDS), intracranial hemorrhage, necrotizing enterocolitis and death. Antenatal corticosteroids, when appropriate, are administered in a clinical setting where patients are at risk for preterm delivery within 7 days, irrespective of membrane status and fetal number.
Clinical Actions:
Risk of preterm delivery within 7 days
Between 24w0d to 33w6d – 'Recommended'
Single course of corticosteroids
Between 22w0d and 23w6d – 'May be Considered'
23w0d to 23w6d

Single course of corticosteroids

22w0d to 22w6d

Single course of corticosteroids
Note: ACOG and SMFM revised recommendation states
Antenatal corticosteroids may be considered at 22 0/7 weeks to 22 6/7 weeks of gestation if neonatal resuscitation is planned and after appropriate counseling

Some families may choose to forgo resuscitation and support after appropriate counseling
Between 20w0d and 21w6d – 'Not Recommended'
Antenatal corticosteroids are not recommended due to lack of data suggesting benefit
Late preterm (34w0d – 36w6d)
ACOG
If no previous corticosteroids

Single course of betamethasone
Not indicated in women diagnosed with clinical chorioamnionitis
SMFM
Single course of betamethasone in specific populations

Population included in ALPS trial: Recommended

Nonanomalous singleton gestation
High risk for preterm delivery (medically indicated or spontaneous)
No prior antenatal steroids

Select populations not in the original ALPS trial: Suggest consideration for use in the following clinical scenarios

Multiple gestations reduced to a singleton gestation ≥14w0d
Fetal anomalies
Expected to deliver in less than 12 hours

Low likelihood of delivery <37 weeks: Recommend against
Pregestational diabetes: Recommend against due to risk for worsening neonatal hypoglycemia
Repeat or Rescue Courses
Regularly scheduled repeat courses or serial (> 2) courses
If a patient has received one prior course of corticosteroids > 14 days ago, is less than 34w0d gestation and is at risk of preterm delivery within 7 days

a single repeat course of corticosteroids

should be considered (change from previous 'may')

Rescue course corticosteroids could be provided as early as 7 days from the prior dose, if indicated by the clinical scenario (based on Cochrane

meta-analysis

)

Preterm prelabor rupture of membranes (PPROM)

There is insufficient evidence to make a recommendation for or against repeat or rescue courses
Dose and Regimen: give first dose even if 2nd dose unlikely
Betamethasone: 12 mg IM, 2 doses 24 hours apart
Dexamethasone: 6 mg IM, 4 doses 12 hours apart
---
Learn More – Primary Sources
ACOG Committee Opinion 713: Antenatal Corticosteroid Therapy for Fetal Maturation
ACOG Practice Advisory: Use of Antenatal Corticosteroids at 22 Weeks of Gestation
ACOG Practice Bulletin No. 171 : Management of Preterm Labor
Society for Maternal-Fetal Medicine (SMFM) Consult #58: Use of Antenatal Corticosteroids for Individuals at Risk for Late Preterm Delivery
Society for Maternal-Fetal Medicine Special Statement: Quality metrics for optimal timing of antenatal corticosteroid administration – American Journal of Obstetrics & Gynecology (ajog.org)
Aluminum and Vaccines – The Evidence for Continuing Safety
SUMMARY:
Aluminum has been present in vaccines as an adjuvant for over 70 years. By boosting immune response, aluminum reduces the amount of vaccine required to provide immunity. In the US, the two aluminum salts that are used are monophosphoryl A (a detoxified bacterial component), and squalene (a compound of the body's normal cholesterol synthesis pathway). Aluminum in vaccines has an excellent safety record and according to the FDA,
The risk to infants posed by the total aluminum exposure received from the entire recommended series of childhood vaccines over the first year of life is extremely low, according to a study by the U.S. Food and Drug Administration (FDA).
Supporting Data
The FDA (Vaccine, 2011) specifically addressed the issue of aluminum and vaccines due to public concern
Using the most current infant exposures and research on the pharmacokinetics of aluminum, they calculated that an infant would be exposed over the first year of life to a maximum of 4.225 mg

Based on minimal risk levels established by the

ATSDR

, the aluminum exposure to vaccines in the first year of life is well below this threshold
Multiple other studies have similarly validated the safety profile of aluminum in vaccines (See

CHOP

reference summary in 'Learn More – Primary Sources' below)
Aluminum in Context
Third most abundant element after oxygen and silicon
Most abundant metal, making up almost 9 percent of the earth's crust
Found in multiple foods and vegetables, aside from storage containers
Typical adult exposure is 7 to 9 mg/day
Aluminum Levels in Vaccines
The aluminum in vaccines is similar to a liter of infant formula
Infants receive approximately 4.4 milligrams of aluminum in the first six months of life from vaccines, which is less than they receive through diet

Breast-fed infants ingest about 7 milligrams
Formula-fed infants ingest about 38 milligrams
Soy formula-fed infants ingest almost 117 milligrams of aluminum during the first six months of life
Recent Publication Linking Aluminum in Vaccines to Autism
A recent publication by Li et al. (Journal of Inorganic Biochemistry 2017) exposed mice to aluminum vaccine adjuvants
When compared to control mice, certain genes were over and under expressed in the mice that received aluminum injections
In one example, the downregulation of NF-κB inhibitor resulted in the activation of the inflammatory pathways and released cytokines
The authors claim these findings are 'consistent with those in autism' and that aluminum adjuvant promotes brain inflammation
Study Retraction
Based on concerns that images in the Li et al. study may have been altered, John Dawson, the editor of the Journal of Inorganic Biochemistry, told 'Retraction Watch' that
The paper by Shaw and co-workers is being retracted jointly by the authors and the editor
Read more on the pending retraction at 'Retraction Watch' (see 'Learn More' below)
Other Study Limitations Beyond Altered Images
Assumption that immune changes in mice brain adequately represent the underlying mechanism of autism in humans is unproven
Mice used for these studies were not strains associated with autism
Mice received 6 vaccine doses earlier in development then humans and over a few days compared to human vaccine which is scheduled over months
For ease of experiment, injections were subcutaneous not intramuscular

In the

FDA

study (Vaccine, 2015), the authors point out that intramuscular injection results in a depot effect with different kinetics than other routes of aluminum administration

Genetic experiments are very dated

Current methodology for gene expression is gene profiling, which is quantitative and looks at thousands of genes at the same time to understand gene/gene interactions due to complexity of pathways
In this study, very few genes selected (based on old literature) and technology is no longer in use for expression in most laboratories as the older method is not truly quantitative

Lack of precise quantification make study images difficult to accurately interpret
Read more on the limited quality of the Li et al. paper at 'Science Blogs' (see 'Learn More' below)
KEY POINTS:
There is no clear evidence that inflammation causes autism
Vaccines prevent inflammation by preventing significant infectious diseases
Not all vaccines contain adjuvants
According to the

CDC

,


Aluminum is present in U.S. childhood vaccines that prevent hepatitis A, hepatitis B, diphtheria-tetanus-pertussis (DTaP, Tdap), Haemophilus influenzae type b (Hib), human papillomavirus (HPV) and pneumococcus infection. Monophosphoryl lipid A is included in one human papillomavirus (HPV) vaccine, Cervarix. One licensed pandemic influenza vaccine contains an adjuvant called AS03. It is included in the US pandemic influenza vaccine stockpile, but it is not available to the general public. Fluad is a newly-licensed flu vaccine that contains MF59 as an adjuvant. MF59 is an oil-in-water emulsion that boosts the body's immune response to this vaccine. In some vaccines, the weakened or inactivated virus stimulates a strong immune response so no additional adjuvant is needed for it to be effective to protect against infections.  In the United States, vaccines against measles, mumps, rubella, chickenpox, rotavirus, polio, and seasonal influenza vaccines do not contain added adjuvants.
Learn More – Primary Sources:
Updated aluminum pharmacokinetics following infant exposures through diet and vaccination
FDA Study Reports Aluminum in Vaccines Poses Extremely Low Risk to Infants
CDC: ATSDR Minimal Risk Levels (MRLs)
Updated aluminum pharmacokinetics following infant exposures through diet and vaccination
Subcutaneous injections of aluminum at vaccine adjuvant levels activate innate immune genes in mouse brain that are homologous with biomarkers of autism
ScienceBlogs: Torturing more mice in the name of antivaccine pseudoscience, 2017 aluminum edition
Retraction Watch: Journal to retract paper called "anti-vaccine pseudoscience"
Children's Hospital of Philadelphia: Vaccine Ingredients – Aluminum
NIH Guidance: Early Introduction of Peanuts to Prevent Severe Allergy
SUMMARY:
The prevalence of peanut allergy in the US has more than doubled between 1997 to 2008 and is a leading cause of death due to food related allergic reactions. 26 professional organizations, including the NIH, have issued new clinical guidelines to prevent peanut allergy. In 2010, an expert panel determined that there was insufficient evidence to advise the delay of introducing peanuts into children's diets. Based on strong evidence, to prevent severe peanut allergy the latest guidelines now promote early introduction of peanuts, which for most infants will be between 4 to 6 months of age.
Infants at high risk for peanut allergy—based on severe eczema and/or egg allergy—are suggested to begin consuming peanut-enriched foods between 4 to 6 months of age, but only after parents check with their health care providers.

Infants already showing signs of peanut sensitivity in blood and/or skin-prick tests should try peanuts for the first time under the supervision of their doctor or allergist. In some cases, test results indicating a strong reaction to peanut protein might lead a specialist to recommend that a particular child avoid peanuts.

Infants with mild to moderate eczema should incorporate peanut-containing foods into their diets by about 6 months of age. It's generally OK for them to have those first bites of peanut at home and without prior testing.

Infants without eczema or any other food allergy aren't likely to develop an allergy to peanuts. To be on the safe side, it's still a good idea for them to start eating peanuts from an early age.
Following the safe introduction of peanuts, continue regular exposure
Those at greatest risk for allergies are advised to consume 2 grams of peanut protein (2 teaspoons of peanut butter) 3 times per week
Avoid whole peanuts in infants to prevent choking
FDA Statement (September 7, 2017)
The FDA has released a statement regarding food labeling based on the above NIH recommendations and the Du Toit et al. (NEJM, 2015) study. Aside from the current messaging on food that provides information on whether food contains peanuts or peanut residue
Recognizing the importance of science-based food decisions, the FDA has responded to a petition for a new qualified health claim that states "for most infants with severe eczema and/or egg allergy who are already eating solid foods, introducing foods containing ground peanuts between 4 and 10 months of age and continuing consumption may reduce the risk of developing peanut allergy by 5 years of age." This is the first time the FDA has recognized a qualified health claim to prevent a food allergy. Our goal is to make sure parents are abreast of the latest science and can make informed decisions about how they choose to approach these challenging issues. The new claim on food labels will recommend that parents check with their infant's healthcare provider before introducing foods containing ground peanuts.
Learn More – Primary Sources:
Addendum guidelines for the prevention of peanut allergy in the United States: Report of the National Institute of Allergy and Infectious Diseases – sponsored expert panel
NIH Director's Blog: Peanut Allergy: Early Exposure Is Key to Prevention
NEJM: Randomized Trial of Peanut Consumption in Infants at Risk for Peanut Allergy
Statement from FDA Commissioner Scott Gottlieb, M.D., on a new qualified health claim advising that early introduction of peanuts to certain high-risk infants may reduce risk of peanut allergy
AAP: New guidelines detail use of 'infant-safe' peanut to prevent allergy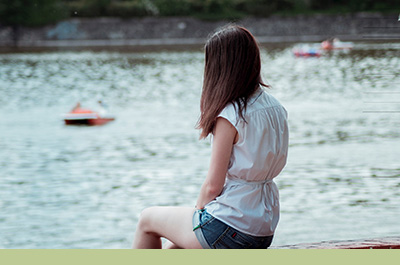 Chlamydia: CDC Recommendations for Diagnosis and Treatment
CLINICAL ACTIONS:
Annual screening of all sexually active women aged <25 years for chlamydia is recommended, as is screening of older women at increased risk for infection (e.g., those who have a new sex partner, more than one sex partner, a sex partner with concurrent partners, or a sex partner who has an STD).
To diagnose a chlamydia infection:
Obtain nucleic acid amplification testing (

NAAT

), which detects genetic material of C. trachomatis

Highly sensitive in first-catch urine samples and endocervical or vaginal swabs
Can be collected by a provider or a self-collected vaginal swab
Certain NAATs have been FDA-cleared for use on liquid-based cytology specimens (collected for Pap smears), however

sensitivity

may be lower than swabs
SYNOPSIS:
Chlamydial infection is the most frequently reported infectious disease in the United States, and prevalence is highest in persons aged ≤24 years. Several sequelae can result from C. trachomatis infection in women, the most serious of which include PID (pelvic inflammatory disease), ectopic pregnancy, and infertility. Some women who receive a diagnosis of uncomplicated cervical infection already have subclinical upper-reproductive–tract infection.
KEY POINTS:
Chlamydia treatment should be provided promptly for all persons testing positive for infection; treatment delays have been associated with complications
Recommended Regimens

Azithromycin 1 g orally in a single dose or
Doxycycline 100 mg orally twice a day for 7 days
Alternative Regimens

Erythromycin base 500 mg orally four times a day for 7 days or
Erythromycin ethylsuccinate 800 mg orally four times a day for 7 days or
Levofloxacin 500 mg orally once daily for 7 days or
Ofloxacin 300 mg orally twice a day for 7 days
Routine pharyngeal screening for chlamydia is not recommended, but if C. trachomatis is detected in an oropharyngeal specimen treat with azithromycin or doxycycline
Directly observe patient receiving therapy when single dose therapy is given
To minimize disease transmission to sex partners, persons treated for chlamydia should be instructed to abstain from sexual intercourse for 7 days after single-dose therapy or until completion of a 7-day regimen and resolution of symptoms if present
To minimize risk for reinfection, patients also should be instructed to abstain from sexual intercourse until all of their sex partners are treated
Persons who receive a diagnosis of chlamydia should be tested for HIV, gonococcal infection, and syphilis
Test-of-cure to detect therapeutic failure is not advised unless therapeutic adherence is in question, symptoms persist, or reinfection is suspected

Chlamydial NAATs at <3 weeks after completion of therapy is not recommended because the continued presence of nonviable organisms can lead to false-positive results

Retest after 3 months

Recurrence may not be treatment failure but rather reinfection
In States where legally allowed (see 'Related OBG Topics' below), consider Expedited Partner Therapy (EPT) which allows the patient herself to provide medications to her partner when there are limited public health services to treat a partner, or concern that the partner will not have access to treatment

Treat women with HIV with the same recommended regimen
PREGNANCY AND CHLAMYDIAL INFECTION
Risks in pregnancy include preterm labor, premature rupture of membranes and low birth weight with neonates at risk for conjunctivitis (ophthalmia neonatorum) and pneumonia. It is therefore imperative to screen and treat pregnant women with the following:
Recommended Regimens

Azithromycin 1 g orally in a single dose

Alternative Regimens

Amoxicillin 500 mg orally three times a day for 7 days or
Erythromycin base 500 mg orally four times a day for 7 days or
Erythromycin base 250 mg orally four times a day for 14 days or
Erythromycin ethylsuccinate 800 mg orally four times a day for 7 days or
Erythromycin ethylsuccinate 400 mg orally four times a day for 14 days
Test-of-cure (preferably by NAAT) recommended at 3 to 4 weeks after completion of therapy and again after 3 months
Diagnosis code: Chlamydia: A74.9 (pregnant) or A56.02 (nonpregnant)
Learn More – Primary Sources:
CDC: Chlamydial Infections in Adolescents and Adults