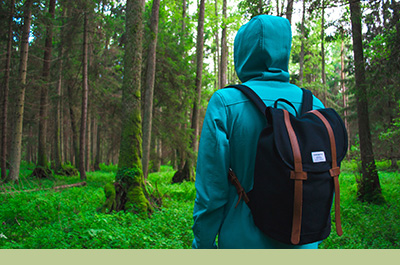 Endometrial Ablation – When is it Truly Appropriate? 
CLINICAL ACTIONS:
Endometrial ablation is indicated for treatment of abnormal uterine bleeding or patient-perceived heavy menstrual bleeding in premenopausal women with normal endometrial cavities.
Evaluate for malignancy, hyperplasia, and to ensure the cavity configuration is appropriate for ablation

Prior to ablation: Endometrial biopsy, transvaginal ultrasound, saline infusion sonohysterography, hysteroscopy or a combination of these procedures
Contraindications include

Endometrial cavity too large for the device parameters | Mullerian duct disorders (bicornuate/septate uterus) | Recent pregnancy | Active infection | Malignancy or hyperplasia
Relative contraindications include

Surgeries that may distort or weaken the myometrium such as classic cesarean section and transmural myomectomy
Consider ablation when patients have failed or have been intolerant of medical therapies
Determine your patient's fertility plans

Pregnancies that occur after ablation have a high rate of malpresentation, prematurity and placenta accreta

Patients should be counseled to use effective contraception
SYNOPSIS:
Endometrial ablation is a minimally invasive surgical procedure to reduce menstrual flow and is designed to treat abnormal uterine bleeding in women who do not desire future fertility. A number of options are available including resectoscopic, thermal balloon, cryotherapy, heated free fluid, microwave and radiofrequency electricity. Endometrial thinning, either mechanical or by suppression/inhibition of ovarian function, has been used as an adjuvant to ablation.
KEY POINTS:
Complications are rare, but include

Distention media fluid overload | Uterine trauma | Thermal injury | Postablation tubal ligation syndrome | Perforation Infection
Anesthesia

local anesthesia with parenteral conscious sedation

para and intracervical block
Recent Cochrane Reviews
Comparing first-generation techniques (endometrial laser ablation, transcervical resection of the endometrium, rollerball endometrial ablation) vs second-generation approaches (thermal balloon endometrial ablation, microwave endometrial ablation, hydrothermal ablation, bipolar radiofrequency endometrial ablation, endometrial cryotherapy)

Equivalent efficacy for heavy menstrual bleeding
Comparable rates of amenorrhoea
Second-generation techniques are associated with shorter operating times and are performed more often under local rather than general anaesthesia

Comparing endometrial ablation vs hysterectomy

Both procedures are effective with high satisfaction rates
Hysterectomy offers permanent and immediate relief from heavy menstrual bleeding but is associated with higher complication rates
Endometrial ablation cost initially lower, but unlike hysterectomy, retreatment is often necessary and therefore cost difference significantly narrows over time

Comparing surgical approaches vs levonorgestrel-releasing intrauterine device (LNG-IUS)

Both LNG‐IUS and conservative surgery appear to be safe, acceptable and effective
Quality of life and satisfaction scores are similar and no differences were seen at 2 years
Learn More – Primary Sources:
ACOG Practice Bulletin 81: Endometrial Ablation 
Endometrial ablation for heavy menstrual bleeding
Endometrial resection and ablation techniques for heavy menstrual bleeding (Cochrane)
Endometrial resection and ablation versus hysterectomy for heavy menstrual bleeding (Cochrane)
Surgery versus medical therapy for heavy menstrual bleeding (Cochrane)