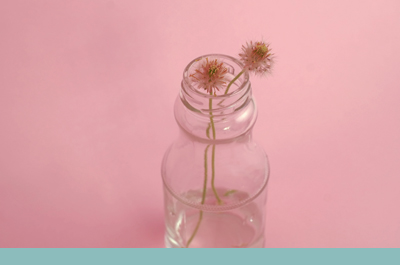 The Role of Routine Cervical Length Screening For Preterm Birth Prevention
CLINICAL ACTIONS:
SMFM and other professional organizations have released guidance on cervical length (CL) screening for preterm birth (PTB) prevention. The finding of a short cervix, irrespective of obstetric history, has been consistently shown to be associated with higher risk for PTB.
Steps for CL assessment
Have patient empty bladder
Acquire the sagittal, long-axis image of entire cervix (75% of screen)
Confirm that the anterior and posterior cervixes are of equal thickness
Measure endocervical canal from internal to external os

Ensure that internal and external os are seen and canal seen throughout
Place calipers at the internal and external os where the anterior and posterior walls of the cervix meet

If the endocervical canal curves

Add linear measurements together to obtain the final cervical length

Dynamic cervical shortening

Exam time 3–5 minutes and/or
suprapubic/fundal pressure

Obtain 3 images for CL determination

Use the shortest, best measurement
Note: SMFM does not recommend routine CL surveillance in women with cerclage, multiple gestation, PPROM, or placenta previa (Grade 2B)
Who and When to Screen for CL
Screening in Asymptomatic women
SMFM

Based on evidence, general population screening "cannot yet be universally mandated"
For those who wish to screen their patients including low risk, it may be considered 'reasonable' with

"Strict adherence to guidelines"
Measurement between 16 and 24 weeks (Grade 2B)

SOGC

(Canada)

Universal screening in Canada can not be mandated at this time and more research is warranted

ISUOG

CL measurements should be done by transvaginal scanning that would require additional consent, appropriate training and result auditing 
Based on the above, "CL measurement can be carried out meeting these conditions, it can be considered as an integral part of the routine mid-trimester scan"

RANZCOG

Cervical length measurement at 18-24 weeks should be "considered"
Two step approach of abdominal scan first followed by transvaginal as needed

FIGO

Does recommend measurement in low risk population
"Should be performed in all pregnant women at 19–23+6 weeks of gestation using transvaginal ultrasound"
Can be done same time as anatomic scan
Surveillance in asymptomatic women with prior sPTB
SMFM

: Every 1 to 2 weeks (depending on clinical status) between 16 and 24 weeks (Grade 1A)
SYNOPSIS:
Two thirds of preterm births are spontaneous, and only 10% of births <34 weeks will occur to women with a history of spontaneous preterm birth (sPTB). Few predictive tests are available for PTB prediction, and mid-trimester CL assessment remains the best clinical tool at identifying high-risk women. Women with short cervix and prior sPTB are at highest risk.
KEY POINTS:
Current threshold for "short" cervix: Range of 20 to 30 mm
Transvaginal ultrasound is more sensitive and reproducible that transabdominal ultrasound in detecting cervical shortening
Sonographers and practitioners should receive specific training in acquisition and interpretation of cervical imaging (Grade 2B)
Practitioners who implement universal screening should follow strict guidelines (Grade 2B)
Special circumstances
History of treatment for cervical dysplasia (LEEP, cold-knife cone)

CL screening the same as that of asymptomatic women without history of sPTB

Determining status post-cerclage placement

Insufficient data to suggest clinical benefit (Grade 2B)

Multiple gestations

18% will have short cervix by 22-24 weeks
SMFM does not recommend CL surveillance due to lack of effective interventions (Grade 2B)

Threatened preterm labor (PTL)

CL measurement may be used as adjunct to digital examination
In conjunction with FFN in women with CL of 20-29 mm ('grey zone')

FFN negative: no treatment
FFN positive: corticosteroids and additional interventions

PPROM

Insufficient data to suggest clinical benefit (Grade 2B)

Placenta previa

Insufficient data to suggest clinical benefit (Grade 2B)
---
Learn More – Primary Sources:
SMFM Consult Series #40: The role of routine cervical length screening in selected high-and low-risk women for preterm birth prevention
ISUOG Practice Guidelines (Updated): Performance of the routine mid-trimester fetal ultrasound scan
Fetal Medicine Foundation Cervical Length Assessment Program
SOGC: Universal Cervical Length Screening
FIGO: Best Practices in Maternal Fetal Medicine 
ISUOG: How to Measure Cervical Length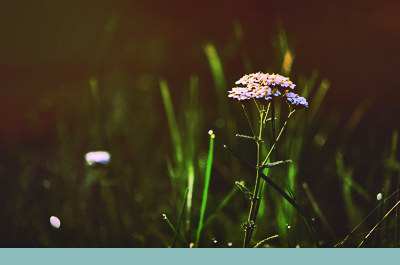 Cervical Cerclage – Professional Recommendations
CLINICAL ACTIONS:
ACOG defines cervical insufficiency as "the inability of the uterine cervix to retain a pregnancy in the absence of the signs and symptoms of clinical contractions, or labor, or both in the second trimester." In addition, ACOG separates out indication for cerclage in to 3 categories
History: ≥1 of the following

Second trimester pregnancy losses related to painless cervical dilation and no history of labor or abruption
Previous second trimester cerclage for painless cervical dilation

Physical Examination: Also known as 'physical examination–indicated cerclage', 'rescue cerclage' and 'emergency cerclage'

Patient presents with painless second trimester cervical dilation

Ultrasound: Cervical length shortening and history of preterm birth

Singleton pregnancy
Prior spontaneous preterm birth (<34 weeks)
Cervical length: <25 mm (at <24 weeks)
SMFM states that cerclages are effective in woman based on the following indications:
History indicated: 3 or more PTBs or second-trimester losses.
Ultrasound indicated: ≥1 early PTB (defined as delivery between 17w to 33w6d), and cervical length (CL) <25 mm on transvaginal ultrasound (TVUS) before 24 weeks
Timing of Cerclage Placement
History-indicated cerclage

Place between 12 and 14 weeks after confirmation of pregnancy viability

Ultrasound or exam-indicated cerclage

May be placed prior to 23 weeks
Risk Factors
Prior PTB
Repeated cervical dilation
Cervical procedures (including cone and LEEP)
Cervical laceration
Urogenital abnormalities
SYNOPSIS:
Clinically, cervical insufficiency is painless dilation and recurrent mid-trimester losses without signs of preterm labor (PTL), PPROM, or infection. Patient history may include superimposed symptoms (i.e. bleeding, pressure), therefore a judicious review of records is advised.  Those with a history of prior preterm birth can benefit from cervical length screening to appropriate guide selected patients for cerclage.
KEY POINTS:
Ultrasound Indicated Cerclage with Prior History of Preterm Birth or Second Trimester Losses (SMFM)
CL surveillance

Begin at 16 weeks
Perform every 2 weeks
CL measurement 25-29 mm: Perform weekly

Offer cerclage when

CL <25 mm prior to 23w0d weeks and
History of spontaneous PTB at 17w0d to 33w6d

17–alpha hydroxyprogesterone caproate (17-OHPC)

Note: Cerclage placement or presence should not alter recommendations

Evidence from research studies

There is no difference in efficacy of McDonald versus Shirodkar techniques
Special Circumstances
Diagnosis of cervical insufficiency is unclear

Consider close screening starting at 16 weeks in place of history indicated cerclage placement

Very early losses

Consider beginning screening <16 weeks if there is a history of very early second trimester losses
'Emergency' Cerclage (Exam indicated)
There is literature, including a

meta-analysis

(Obstet Gynecol, 2015), to support 'emergency' or 'rescue' cerclage

Neonatal survival

Cerclage: 71% survival
No cerclage: 43% survival

Relative risk

1.65 (95% CI 1.19–2.28)

Prolongation of pregnancy

Mean difference: 33.98 days (95% CI, 17.88 to 50.08)

Authors note significant limitations including quality of data and only 1 RCT included
After clinical examination to rule out uterine activity, or intraamniotic infection, or both, physical examination-indicated cerclage placement (if technically feasible) in patients with singleton gestations who have cervical change of the internal os may be beneficial
SMFM Choosing Wisely Campaign
SMFM

recommends the following after cerclage placement

Do not perform serial cervical length measurements
There is no evidence that cervical length monitoring following a cerclage improves outcomes, despite cervical shortening being associated with increased risk for preterm birth
Learn More – Primary Sources:
SMFM: Cervical cerclage for the woman with prior adverse pregnancy outcome
ACOG Practice Bulletin 142: Cerclage for the Management of Cervical Insufficiency
Physical Examination–Indicated Cerclage: A Systematic Review and Meta-analysis