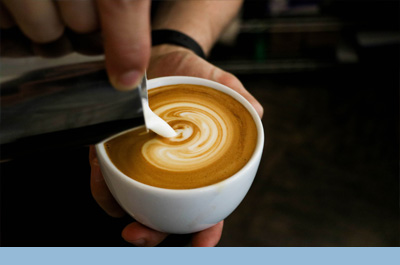 Are Fibroids Associated with Miscarriage?
BACKGROUND AND PURPOSE:
Data is conflicting as to whether uterine leiomyomas are associated with miscarriage

Studies often include women who are obtaining fertility treatment

Sundermann et al. (Obstet Gynecol, 2017) examined the associated risk of spontaneous abortion and uterine leiomyomas in the general population
METHODS:
Systematic review

and

meta-analysis

Inclusion: Studies reporting risk of spontaneous abortion among pregnant women with leiomyomas vs pregnant women without leiomyomas
Exclusion: Studies that only included women seeking care for recurrent miscarriage, infertility, or assisted reproductive technologies
Data was extracted and reviewed by two authors independently
Primary outcome: Spontaneous abortion (definition varied across studies) among recognized pregnancies
RESULTS:
9 studies were included in the systematic analysis and 5 studies were used for the meta-analysis
Pooled data for the meta-analysis included 21,829 women
In the leiomyoma group, 11.5% has spontaneous abortion compared to 8.0% in the non-leiomyoma group
Uterine leiomyomas were not associated with an increased risk of spontaneous abortion

Relative risk

1.16, 95% CI 0.80–1.52
Significant association was still absent even after adjusting for

confounders
CONCLUSION:
The presence of leiomyomas was not associated with increased risk of spontaneous abortion
Prior studies showing an association did not always adjust for confounders
This is the first association review that focused on a general risk population
Learn More – Primary Sources:
Leiomyomas in Pregnancy and Spontaneous Abortion: A Systematic Review and Meta-analysis
Conceiving After Pregnancy Loss – Is Waiting Beneficial?  
FINDINGS:
A common question for providers following an early pregnancy loss is how long to wait before trying to conceive again. The authors performed a secondary analysis of a previous randomized controlled trial (RCT) to determine if there is any benefit to waiting after miscarriage by comparing time to pregnancy and live birth among couples based upon the time interval from fetal loss to attempting to conceive.
The authors found that in women who tried to conceive within a 3 month interval rather than waiting:
There was a statistically significant higher pregnancy rate – 68.9% compared to 51.1% (P< 0.01)
There was a statistically significant higher live birth rate – 53.2% compared to 36.1% (P<0.001)
After adjusting for age, race, BMI, education and subfertility, the 0-3 month group had a shorter time to achieve a pregnancy and shorter time to a pregnancy that resulted in a live birth
Waiting longer than 12 months may increase time to achieve pregnancy
There were no increased pregnancy complications in the 0 to 3 month group
SYNOPSIS:
The authors of this study (Obstet Gynecol, 2016) analyzed data from a well designed RCT that looked at the effects of preconception-initiated aspirin in women with prior losses (Lancet, 2014). In this present study the authors were able to compare 765 couples who attempted conception within 3 months to 233 couples who waited longer. The authors did adjust for aspirin therapy, although results did not show any significant effect.
KEY POINTS:
This results of this paper do not support delaying pregnancy after a loss
The decision to conceive after loss may involve issues beyond physiological factors, which should be included in the informed decision making process between provider and patient
Diagnosis code: N96
Learn More – Primary Sources:
Trying to conceive after an early pregnancy loss: an assessment on how long couples should wait
Preconception low-dose aspirin and pregnancy outcomes: results from the EAGeR randomised trial