Endometrial Hyperplasia – Current Nomenclature and Treatment
Endometrial intraepithelial neoplasia (EIN) is the precursor of type I endometrioid adenocarcinoma.
CLINICAL ACTIONS:
There are three categories in the EIN classification:
Benign endometrial hyperplasia (benign), a diffuse condition due to prolonged estrogen effect

Treatment is hormonal therapy

Endometrial intraepithelial neoplasia (premalignant), a focal abnormality progressing to diffuse, precancerous in nature

Treatment can be hormonal therapy or surgery

Endometrial adenocarcinoma, endometrioid type, well differentiated (malignant), a focal abnormalitiy progressing to diffuse
Criteria for diagnosing endometrial intraepithelial neoplasia include the following:
Architectural change with area of glands greater than stroma
Cytologic abnormality in area of architectural change
Size of abnormal area > 1 mm
Not a polyp, area of repair, secretory endometrium (excludes mimics)
Not carcinoma (excludes cancer)
SYNOPSIS:
Endometrial hyperplasia can be a precursor to adenocarcinoma of the endometrium. Distinguishing between hyperplasia and a precancerous lesion is important in optimizing management. The endometrial intraepithelial neoplasia (EIN) classification described here is intended to achieve this, while incorporating pathologic criteria that have become available since the World Health Organization's 1994 four-class classification was developed.
KEY POINTS:
The EIN system appears to increase reproducibility and reduce subjective, descriptive interpretation of pathology
Hysteroscopy with directed biopsy of any discrete lesions is the best way to confirm a premalignant endometrial lesion and to exclude endometrial carcinoma
Both suction curettage and dilation and curettage have significant sampling limitations
Acceptable surgical treatment is hysterectomy, abdominal, vaginal or minimally invasive, with or without removal of fallopian tubes and ovaries

Supracervical hysterectomy and morcellation are contraindicated

Medical treatment, progestins, can be offered to patients who wish to retain fertility, desire uterine retention, or have multiple medical comorbidities

Medroxyprogesterone acetate and megestrol acetate are most commonly used
The 52 mg levonorgestrel containing IUD provides another option
Regression rates approach 90% with any of the above
Learn More – Primary Sources
ACOG Committee Opinion No. 631: Endometrial intraepithelial neoplasia
Oral progestogens vs levonorgestrel-releasing intrauterine system for endometrial hyperplasia: a systemic review and meta-analysis
Levonorgestrel-releasing intrauterine system vs oral progestins for non-atypical endometrial hyperplasia: a systematic review and metaanalysis of randomized trials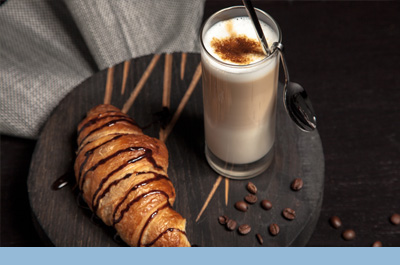 Is Progestin-Based Contraception Linked to Depression?
BACKGROUND AND PURPOSE:
Weight gain, acne, mood changes and depression have been listed as possible side effects of progestin-based contraceptive methods

Worly et al. (Contraception, 2018) performed a

systematic review

to measure the association between progestin-only contraception and depression
METHODS:
Systematic Review

Search included progestin-only contraception and depression, focusing on externally validated depression measures

Study quality was evaluated using

USPSTF

and the Cochrane Risk of Bias Tools

Study questions were as follows

Is there an association or causative link between progestin-only hormonal contraception and depression?

Does the type of progestin or route of administration influence such an association?

Are there certain populations (e.g., adolescents, postpartum patients or women with a history of depression) in which this association exists?
RESULTS:
26 studies met inclusion criteria

5 randomized controlled trials

11 cohort studies

10 cross-sectional studies

There was minimal association between progestin-only methods and depression

Subdermal implants

In five low-quality, high-risk-of-bias studies, there was no correlation between depression and subdermal implants

Levonorgestrel IUD

Four out of five varying-quality and medium-risk-of-bias studies there was no association

One large population based study found an association, but was retrospective with a weak association and "evidence is unimpressive"

Two progestin-only contraceptive pill studies with varying levels of quality and bias indicate no increase in depression scores

One study demonstrated a lower depression scores but had a small sample size

One larger population based study did find slight increased risk but retrospective and higher dose formulations

Medroxyprogesterone acetate intramuscular injection

Trials had varying levels of quality and bias, but overall show no difference in depression
CONCLUSION:
Difficult to derive definitive conclusions, but currently, there is no significant evidence to support an increased risk for increased depression with progestin contraception

A minority of users may experience depression, but this effect was not seen in more robust studies

Adolescents were likewise not found to have increased risk for depression

It is important to continue to measure associations between progestin contraception and mental health
Learn More – Primary Sources: 
The relationship between progestin hormonal contraception and depression: a systematic review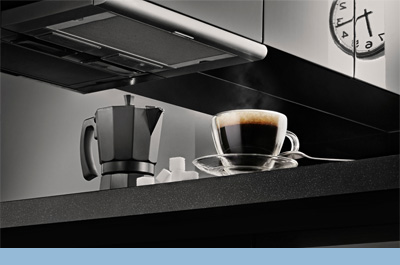 Short Cervix and Risk for Preterm Birth: Do Pessaries Work? 
PURPOSE:
This study by Xin-Hang et al. (Scientific Reports, 2017) sought to explore the effectiveness of using cervical pessaries to prevent preterm birth and perinatal morbidity and mortality in asymptomatic women with a singleton pregnancy and a short cervix (length ≤25 mm).
METHODS:
Systematic Review and Meta-Analysis
RESULTS:
A total of 1,412 women were analyzed. Cervical pessary placement was not shown to reduce the risk of spontaneous preterm birth <34 weeks' gestation (RR 0.71; 95%CI, 0.21–2.43, P = 0.59). Cervical pessary placement was not associated with any maternal or neonatal adverse effects. The authors concluded that although analysis of these trials did not indicate that cervical pessaries decrease the risk of spontaneous preterm birth, large randomized controlled trials are needed to confirm the findings due to study limitations. Such limitations include the potential bias due to inability to blind researchers and providers. Furthermore, only 3 studies could be included and therefore the sample size does not allow for proper analysis of cofounding variable (for example BMI and varying cervical lengths). Finally, the use of progestogens in combination with pessaries remains to be determined.
Learn More – Primary Sources:
Cervical Pessary for Prevention of Preterm Birth: A Meta-Analysis