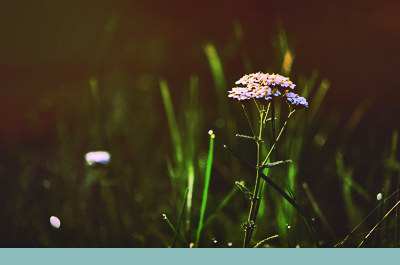 Cervical Cerclage – Professional Recommendations
CLINICAL ACTIONS:
ACOG defines cervical insufficiency as "the inability of the uterine cervix to retain a pregnancy in the absence of the signs and symptoms of clinical contractions, or labor, or both in the second trimester." In addition, ACOG separates out indication for cerclage in to 3 categories
History: ≥1 of the following

Second trimester pregnancy losses related to painless cervical dilation and no history of labor or abruption
Previous second trimester cerclage for painless cervical dilation

Physical Examination: Also known as 'physical examination–indicated cerclage', 'rescue cerclage' and 'emergency cerclage'

Patient presents with painless second trimester cervical dilation

Ultrasound: Cervical length shortening and history of preterm birth

Singleton pregnancy
Prior spontaneous preterm birth (<34 weeks)
Cervical length: <25 mm (at <24 weeks)
SMFM states that cerclages are effective in woman based on the following indications:
History indicated: 3 or more PTBs or second-trimester losses.
Ultrasound indicated: ≥1 early PTB (defined as delivery between 17w to 33w6d), and cervical length (CL) <25 mm on transvaginal ultrasound (TVUS) before 24 weeks
Timing of Cerclage Placement
History-indicated cerclage

Place between 12 and 14 weeks after confirmation of pregnancy viability

Ultrasound or exam-indicated cerclage

May be placed prior to 23 weeks
Risk Factors
Prior PTB
Repeated cervical dilation
Cervical procedures (including cone and LEEP)
Cervical laceration
Urogenital abnormalities
SYNOPSIS:
Clinically, cervical insufficiency is painless dilation and recurrent mid-trimester losses without signs of preterm labor (PTL), PPROM, or infection. Patient history may include superimposed symptoms (i.e. bleeding, pressure), therefore a judicious review of records is advised. Those with a history of prior preterm birth can benefit from cervical length screening to appropriate guide selected patients for cerclage.
KEY POINTS:
Ultrasound Indicated Cerclage with Prior History of Preterm Birth or Second Trimester Losses (SMFM)
CL surveillance

Begin at 16 weeks
Perform every 2 weeks
CL measurement 25-29 mm: Perform weekly

Offer cerclage when

CL <25 mm prior to 23w0d weeks and
History of spontaneous PTB at 17w0d to 33w6d

17–alpha hydroxyprogesterone caproate (17-OHPC)

Note: Cerclage placement or presence should not alter recommendations

Evidence from research studies

There is no difference in efficacy of McDonald versus Shirodkar techniques
Special Circumstances
Diagnosis of cervical insufficiency is unclear

Consider close screening starting at 16 weeks in place of history indicated cerclage placement

Very early losses

Consider beginning screening <16 weeks if there is a history of very early second trimester losses
'Emergency' Cerclage (Exam indicated)
There is literature, including a

meta-analysis

(Obstet Gynecol, 2015), to support 'emergency' or 'rescue' cerclage

Neonatal survival

Cerclage: 71% survival
No cerclage: 43% survival

Relative risk

1.65 (95% CI 1.19–2.28)

Prolongation of pregnancy

Mean difference: 33.98 days (95% CI, 17.88 to 50.08)

Authors note significant limitations including quality of data and only 1 RCT included
After clinical examination to rule out uterine activity, or intraamniotic infection, or both, physical examination-indicated cerclage placement (if technically feasible) in patients with singleton gestations who have cervical change of the internal os may be beneficial
SMFM Choosing Wisely Campaign
SMFM recommends the following after cerclage placement

Do not perform serial cervical length measurements
There is no evidence that cervical length monitoring following a cerclage improves outcomes, despite cervical shortening being associated with increased risk for preterm birth
Learn More – Primary Sources:
SMFM: Cervical cerclage for the woman with prior adverse pregnancy outcome
ACOG Practice Bulletin 142: Cerclage for the Management of Cervical Insufficiency
Physical Examination–Indicated Cerclage: A Systematic Review and Meta-analysis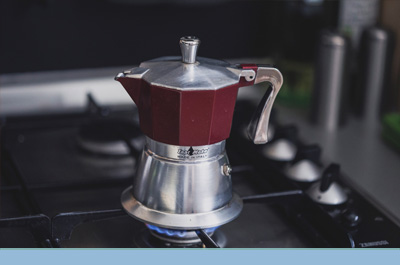 Updated Outcomes Data for Neonates less than 500 Grams at Birth
BACKGROUND AND PURPOSE:
There is limited data on extremely low birthweight newborns
Bashir et al. (Am J Perinatol, 2017) describe survival, short-term, and long-term morbidities of neonates < 500g
METHODS:
Retrospective cohort study
Neonatal Follow-Up Program (NFUP) at British Columbia's Women's Hospital and Health Centre (BCWH)

Prospectively enrolls neonates with birth weight ≤ 800 g
Conducts multidisciplinary neurodevelopmental assessments at ages 4, 8, and 18 months corrected age (CA), and at 3 and 4.5 years chronological age since 1983
The first survivor with birth weight < 500 g was born in 1985

Primary objectives

Calculated survival and morbidity rates as well as neurodevelopmental impairment rates at 4.5 years of neonates < 500g

Secondary objective

Compare outcomes of small for gestational age (SGA) infants against entire cohort where <500 g is appropriate for gestational age
RESULTS:
Data from 549 neonates with birth weight < 500g was collected
Among liveborns

180 (83%) died in the delivery room
17 (8%) died in the NICU
21 (10%) survived

Among all births, 3.8% (21/549) survived
Of NICU survivors

Median birth weight was 460 g
Median gestational age was 25.9 weeks (range: 22.6-30.3 weeks)
71% were inborn | 50% male | 75% were SGA

20% were a twin or multiple
Complications – Leading Short Term Morbidities

Branchopulmonary dysplasia (91%)
Culture proven sepsis (50%)
Retinopathy of prematurity (41%)
Severe brain injury (22%)

Complications – Long Term Morbidities

27% had no long-term impairment
23% had one, 23% had two, 18% had three, and 9% had four impairments in motor, cognitive, vision, and/or hearing domains

At 4.5 years

29% had visual impairment
10% wore hearing aids
50% had an IQ <70
18% cerebral palsy
68% had low motor scores
CONCLUSION:
Approximately 4% of births <500 g survived, with all survivors having short-term morbidities
27% of neonates survived without long-term impairment
Learn More – Primary Sources:
Survival, Short-Term, and Long-Term Morbidities of Neonates with Birth Weight < 500 g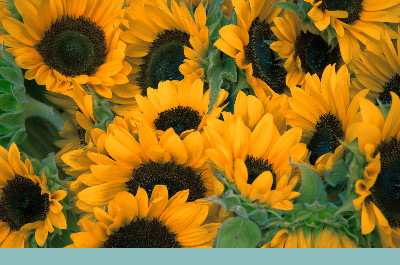 Antenatal Corticosteroids – When to Administer?
The appropriate use of antenatal corticosteroids improves neonatal outcomes, including decreased severity and/or frequency of respiratory distress syndrome (RDS), intracranial hemorrhage, necrotizing enterocolitis and death. Antenatal corticosteroids, when appropriate, are administered in a clinical setting where patients are at risk for preterm delivery within 7 days, irrespective of membrane status and fetal number.
Clinical Actions:
Risk of preterm delivery within 7 days
Between 24w0d to 33w6d – 'Recommended'
Single course of corticosteroids
Between 23w0d and 23w6d – 'May be Considered'
23w0d to 23w6d

Single course of corticosteroids

22w0d to 22w6d

Single course of corticosteroids
Note: ACOG and SMFM revised recommendation states
Antenatal corticosteroids may be considered at 22 0/7 weeks to 22 6/7 weeks of gestation if neonatal resuscitation is planned and after appropriate counseling

Some families may choose to forgo resuscitation and support after appropriate counseling
Between 20w0d and 21w6d – 'Not Recommended'
Antenatal corticosteroids are not recommended due to lack of data suggesting benefit
Late preterm (34w0d – 36w6d)
ACOG
If no previous corticosteroids

Single course of betamethasone
Not indicated in women diagnosed with clinical chorioamnionitis
SMFM
Single course of betamethasone in specific populations

Population included in ALPS trial: Recommended

Nonanomalous singleton gestation
High risk for preterm delivery (medically indicated or spontaneous)
No prior antenatal steroids

Select populations not in the original ALPS trial: Suggest consideration for use in the following clinical scenarios

Multiple gestations reduced to a singleton gestation ≥14w0d
Fetal anomalies
Expected to deliver in less than 12 hours

Low likelihood of delivery <37 weeks: Recommend against
Pregestational diabetes: Recommend against due to risk for worsening neonatal hypoglycemia
Repeat or Rescue Courses
Regularly scheduled repeat courses or serial (> 2) courses
If a patient has received one prior course of corticosteroids > 14 days ago, is less than 34w0d gestation and is at risk of preterm delivery within 7 days

a single repeat course of corticosteroids

should be considered (change from previous 'may')

Rescue course corticosteroids could be provided as early as 7 days from the prior dose, if indicated by the clinical scenario (based on Cochrane meta-analysis)

Preterm prelabor rupture of membranes (PPROM)

There is insufficient evidence to make a recommendation for or against repeat or rescue courses
Dose and Regimen: give first dose even if 2nd dose unlikely
Betamethasone: 12 mg IM, 2 doses 24 hours apart
Dexamethasone: 6 mg IM, 4 doses 12 hours apart
---
Learn More – Primary Sources
ACOG Committee Opinion 713: Antenatal Corticosteroid Therapy for Fetal Maturation
ACOG Practice Advisory: Use of Antenatal Corticosteroids at 22 Weeks of Gestation
ACOG Practice Bulletin No. 171 : Management of Preterm Labor
Society for Maternal-Fetal Medicine (SMFM) Consult #58: Use of Antenatal Corticosteroids for Individuals at Risk for Late Preterm Delivery
Society for Maternal-Fetal Medicine Special Statement: Quality metrics for optimal timing of antenatal corticosteroid administration – American Journal of Obstetrics & Gynecology (ajog.org)