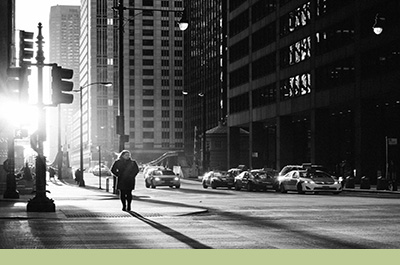 Managing Early Pregnancy Loss
CLINICAL ACTIONS:
Early Pregnancy Loss (EPL) describes a nonviable intrauterine pregnancy identified prior to 13 weeks gestation, often a consequence of significant fetal chromosome abnormalities incompatible with life. Frequency of EPL increases with maternal age.
Expectant Management
Limit expectant management to the first trimester
Spontaneous complete expulsion will occur in 80% of women with EPL ≤8 weeks gestation
Educate patient on moderate-to-heavy bleeding and cramping
Provide support and pain medications as needed
Ultrasound expulsion criteria

Absence of gestational sac and endometrial thickness <30 mm (common criteria)

No evidence of increased morbidity with thicker endometrium
Medical Management
Prior to medical management, ensure patient does not have

Infection
Severe anemia
Hemorrhage
Bleeding disorder

Misoprostol 800 micrograms vaginally

Repeat once, as needed, no earlier than 3 hours and within 7 days if no response

Consider mifepristone (if available) 200 mg orally 24 hours before misoprostol (see 'Note' and 'Related ObG Topics' below)

Mifepristone is limited by

FDA

restrictions

ACOG

supports "improving access to mifepristone for reproductive health indications"

Counsel patient about bleeding and cramping

If soaking >2 maxipads/hour for > 2 hours, surgical intervention may be indicated

Use ultrasound to document expulsion or serial quantitative HCGs if ultrasound is unavailable
In case of failure, patient can still consider expectant management (see above) or surgical intervention
Note: Research (RCT) demonstrates the administration of 200 mg mifepristone followed by 800 micrograms misoprostol improves outcomes
83.8% of women in the mifepristone-pretreatment group vs 67.1% in the misoprostol-alone group experienced complete expulsion (see summary in 'Related ObG Topics', below)
Surgical management
Suction curettage in office or ambulatory surgery setting with local anesthesia/sedation
May be preferred treatment by women who want a faster and more controlled treatment path
ACOG recommends a single preoperative dose of doxycycline to prevent infection following surgical management

200-mg dose of doxycycline 1 hour prior to surgery (consensus and expert opinion)

Surgical intervention is management of choice in the following scenarios

Hemorrhage
Infection
Hemodynamic instability
SYNOPSIS:
Expectant, medical or surgical management to treat miscarriage are considered equivalent. Unless there is a change in clinical status (e.g. hemorrhage or infection), patient preference can guide decision making.
KEY POINTS:
Risk of serious complications after treatment of EPL are rare, and comparable for all three treatment types
Medical management compared to expectant management

Increases time to complete expulsion
Does not increase need for surgical intervention

Medical management with misoprostol appears to be the most cost-effective treatment of EPL
Women should avoid intercourse for 1-2 weeks after passage of pregnancy tissue is complete
Rh(D)-immune Globulin
Risk and dosage for women undergoing EPL

Risk is low
'Consider' for women undergoing EPL, especially later in first trimester
If given, administer 'at least' 50 micrograms Rh(D)-immune globulin within 72 hours
Note: In the case of medical management, the ACOG Guideline states that "Women who are Rh(D) negative and unsensitized should receive Rh(D)-immune globulin within 72 hours of the first misoprostol administration"
Surgical

Higher risk of alloimmunization
Patients 'should receive' at least 50 micrograms Rh(D)-immune globulin
Learn More – Primary Sources:
ACOG Practice Bulletin 200: Early Pregnancy Loss 
Manual vacuum aspiration: an outpatient alternative for surgical management of miscarriages.