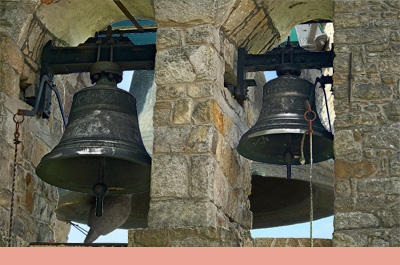 EMAS Position Statement: Use of Vitamin D Among Postmenopausal Women
SUMMARY:
EMAS, an international society that promotes health in women and men at midlife and beyond, has produced a position statement targeting the use of vitamin D in postmenopausal women. The literature suggests "an association between vitamin D deficiency and adverse health outcomes in postmenopausal women, although they cannot establish causality." The document includes an extensive literature review.
'Vitamin D' Overview
What is it?
Group of lipophilic hormones
Regulates calcium homeostasis via kidney, gastrointestinal tract, skeleton and parathyroid
Critical for skeletal health but impacts multiple tissues
Two major forms

Vitamin D2 (ergocalciferol)

Vitamin D3 (cholecalciferol)

Major source through cutaneous synthesis through exposure to sunlight

Small amount from animal diet (fatty fish, eggs and milk)
Measurement
Vitamin D status: Measure serum 25-hydroxyvitamin D levels

<20 ng/ml (<50 nmol/l): Vitamin D deficiency

<10 ng/ml (<25 nmol/l): Severe Vitamin D deficiency
Vitamin D Deficiency and Associated Health Outcomes
Skeletal
Menopausal Symptomatology  

Some studies have demonstrated increased risk

Hot flashes | Depression | Sexual dysfunction | Sleep disturbances

Cardiac

Increased

prevalence

for CVD risk factors

Metabolic syndrome

| Type 2 diabetes | Atherogenic dyslipidemia

Increased

incidence

for CVD events

Cancer

Increased risk for cancers: Colorectal | Lung | Breast

Overall and cancer-specific mortality rates are increased in postmenopausal women

No evidence for ovarian or other gyn cancers

Infections and Inflammation

Increased risk for respiratory infection

Increased risk for autoimmune disorders
Vitamin D Supplementation Recommendations for Postmenopausal Women
Skeletal Health
No vitamin D deficiency or low fracture risk

No evidence to support vitamin D supplementation

Vitamin D deficiency with osteoporosis and/or high fracture risk (FRAX model)

Vitamin D: 2000 to 4000 IU (4000 to 6000 IU in obese patients)

Calcium: 1000 to 1200 mg of calcium (dietary or supplements)

Encourage Vitamin D and calcium use for minimum 3 to 5 years

Check vitamin D levels 3 to 6 months with target above 20 ng/ml (<50 nmol/l)
Menopausal Symptomatology
Vitamin D supplementation is not recommended to improve menopausal symptoms
Cardiovascular Disease
No effect of vitamin D supplementation on decreasing CVD risk
Cancer
No effect of vitamin D supplementation on cancer incidence although some studies identified a small reduction in cancer-related mortality
Infections and Inflammation
Vitamin D supplementation may 'modestly' decrease the risk for acute respiratory tract infections including COVID-19
Concerns regarding study design such as "

heterogeneity

in design, duration, population and vitamin D dosage among studies must be underscored"
KEY POINTS:
Typical daily dose of 1000 to 1200 mg of calcium is not associated with increased risk for cardiovascular disease or nephrolithiasis
Studies on vitamin D supplementation have significant limitations due to heterogeneity regarding dose, inclusion of calcium and baseline vitamin D status
More research needed to

Discriminate between vitamin D replacement and supplementation

Determine the need for universal vitamin D screening in postmenopausal women
Learn More – Primary Sources: