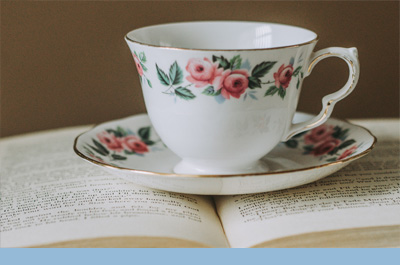 Nitrofurantoin or Fosfomycin to treat an uncomplicated UTI?
BACKGROUND AND PURPOSE:
Infectious Diseases Society of America and the European Society for Microbiology and Infectious Diseases have recommended nitrofurantoin and fosfomycin as first-line agents
Huttner et al. (JAMA 2018) compare the clinical and microbiologic efficacy of nitrofurantoin and fosfomycin in women with uncomplicated cystitis
METHODS:
Randomized clinical controlled trial
Participants: Women ≥18 years and older with

Symptoms of lower UTI | Positive urine dipstick result | No known resistance to study antibiotics

Randomized to two arms

Oral nitrofurantoin (100 mg 3 times a day for 5 days)
Single 3-g dose of oral fosfomycin

Primary outcomes were measured at 14 and 28 days after therapy completion

Clinical resolution: Complete resolution without prior failure
Failure: Need for additional or change in antibiotic treatment due to UTI or discontinuation due to lack of efficacy
Indeterminate: Persistence of symptoms without objective evidence of infection

Secondary outcomes included

Bacteriologic response and

incidence

of adverse events
RESULTS:
513 patients were randomized

median age, 44 years
475 (93%) completed the trial
377 (73%) had a confirmed positive baseline culture

Clinical resolution through day 28 was statistically significant in favor of nitrofurantoin

70% of patients receiving nitrofurantoin and 58% of patients receiving fosfomycin
Difference of 12% (95% CI, 4%-21%; P = .004)

Microbiologic resolution was statistically significant in favor of nitrofurantoin

74% of patients receiving nitrofurantoin and 63% of patients receiving fosfomycin
Difference of 11% (95% CI, 1%-20%; P = .04)

28 day data consistent with 14 day findings
CONCLUSION:
Clinical response chosen as primary outome as that is what is most meaningful to the patient
There may be more baseline resistance to fosfomycin than originally thought
Nitrofurantoin success rates were less than expected but study had higher rate of non-E coli then often seen

Resistance increasing faster in areas where nitrofurantoin is available over the counter

There was a significantly greater likelihood of clinical and microbiological resolution in women with uncomplicated UTI after 5-day nitrofurantoin, compared with a single-dose fosfomycin
The accompanying editorial raises concern regarding dosing

Recommendation is for nitrofurantoin twice a day
Authors used 3 times a day because this is the more prevalent dosing schedule in Europe

Despite limitations, the editorial does claim that the overall design and results of this study do suggest that nitrofurantoin is more clinically effectiveness than fosfomycin for acute uncomplicated cystitis among middle-aged women
Learn More – Primary Sources:
Effect of 5-Day Nitrofurantoin vs Single-Dose Fosfomycin on Clinical Resolution of Uncomplicated Lower Urinary Tract Infection in Women A Randomized Clinical Trial
JAMA editorial: Nitrofurantoin vs Fosfomycin – Rendering a Verdict in a Trial of Acute Uncomplicated Cystitis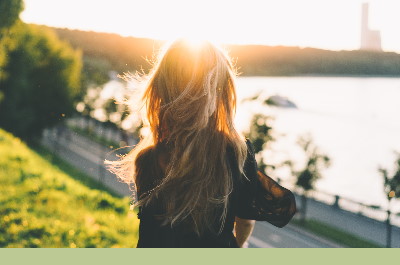 Uncomplicated Cystitis: When to Culture, How to Treat and Recommended Prevention Strategies
CLINICAL ACTIONS:
Acute uncomplicated cystitis is often readily recognized by patients as a routine bladder infection.  Uncomplicated cystitis rarely progresses to pyelonephritis and urosepsis even if untreated. The primary goal of treatment is to relieve symptoms. If a patient presents with pain, urgency and frequent urination
Determine if a patient may have pyelonephritis as urine cultures are indicated in all cases of upper urinary tract infection (UTI)

Culture: Costo-vertebral angle tenderness | Fever | Chills | Flank pain | Nausea/ vomiting | Recurrent/ persistent symptoms despite treatment

In the absence of signs and/or symptoms of pyelonephritis, cultures are not required
Consider urinalysis in specific circumstances such as

Postmenopausal women who may have intermittent dysuria or urge incontinence without infection
Women without a previous history of UTI
Women with previous history and recognize UTI symptoms can be treated empirically without urinalysis
Antibiotic Therapy
Note: The following recommendations apply to nonpregnant women | There has been concern regarding the use of nitrofurantoin and sulfonamides in the first trimester due to possible risk for birth defects
First-line therapy 

Trimethoprim-Sulfamethoxazole (TMP-SMX) 160-800 mg PO BID x 3 days
Fosfomycin 3 gm PO single dose
Nitrofurantoin 100 mg PO BID x 5 days
Consider beta-lactam for pregnant patients

Fluoroquinolones: Reserved for situations in which other agents are not appropriate  

Ciprofloxacin 250 mg BID x 3 days
Levofloxacin 250 mg BID x 3 days
Note: FDA recommends the following
FDA has approved label changes that reserve the use of fluoroquinolone antibacterial medicines when treating acute bacterial sinusitis (ABS), acute bacterial exacerbation of chronic bronchitis (ABECB), and uncomplicated urinary tract infections (UTI) for patients who do not have alternative treatment options
SYNOPSIS:
UTI is the most common infection encountered in the outpatient setting. By age 32, half of all women will have had at least one UTI. Recurrence rates are over 25%. Fluoroquinolones are effective, but the recommendation is to avoid as a first-line medication to prevent future resistance and maintain these medications as a second-line treatment when needed.
KEY POINTS:
Risk factors include

Sexual intercourse | Use of spermicides and diaphragm | Previous UTI | New sexual partner | Increasing parity | Diabetes | Obesity | Kidney stones | indwelling catheter
With increasing age, consider vaginal atrophy, pelvic organ prolapse and bladder retention
No association between

Pre/ postcoital voiding | Daily beverage consumption | Frequency of urination | Delayed urination | Wiping patterns | Tampon use | Douching | Hot tub use | Type of underwear
Consider formal urologic evaluation for women with

Persistent hematuria | Multiple early recurrences of cystitis with the same bacteria
Patients with pyelonephritis with severe/worsening illness or persistent fever 48 to 72 hours after initiation of antibiotics

Image to evaluate for stone, abscess or obstruction

Treatment of uncomplicated cystitis should take into consideration local antimicrobial resistance patterns

Resistance rates higher than 15 to 20% will require a change in antibiotic class
Beta-lactams such as cephalosporins and amoxicillin are less effective due to increasing resistance

Nonantimicrobial prevention of recurrent UTI

Change spermicides or consider other birth control option | Topical estrogen if menopausal (local may be more beneficial than oral)
Note: Do not screen or treat asymptomatic bacteriuria in nonpregnant, premenopausal women
Learn More – Primary Sources:
CDC: Adult Outpatient Treatment Recommendations | Antibiotic Use
ACP: Appropriate Use of Short-Course Antibiotics in Common Infections
USPSTF: Screening for Asymptomatic Bacteriuria in Adults
FDA Drug Safety Communication: FDA updates warnings for oral and injectable fluoroquinolone antibiotics due to disabling side effects