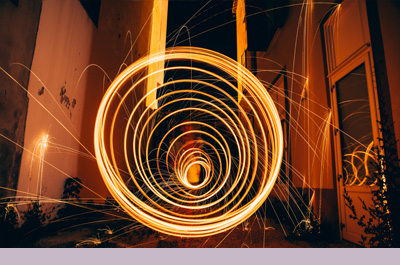 Ovarian or Endometrial Cancer? Consider Lynch Syndrome
CLINICAL ACTIONS:
Lynch syndrome, which has been previously referred to as hereditary non-polyposis colorectal cancer syndrome (HNPCC), increases gynecologic cancer risks namely endometrial, ovarian, and urothelial cancers in addition to colorectal and other associated cancers (gastric or small bowel cancers), glioblastoma, pancreatic or biliary tract cancer, and sebaceous adenocarcinoma. 
Lynch syndrome should be considered in women with personal and/or family histories with features such as
Personal history of colorectal cancer

< age 50 or

≥

age 50 with a 1st

degree relative

(parent, child or sibling) also having a diagnosis of colorectal cancer or endometrial cancer

Women with multiple colorectal cancers or colorectal cancer and endometrial cancer

Level of suspicion should also be increased if other Lynch syndrome associated cancers are diagnosed in the patient and close relatives

Colorectal or endometrial cancer tumor profiles that demonstrate deficient mismatch repair, or microsatellite instability (

MSI

)

Genes implicated in Lynch syndrome are known as mismatch repair (

MMR

) genes

Women who report a known gene mutation predisposing to cancer in the family

Confirm the gene(s) tested and mutation(s) identified
Note: NCCN recommends referral to a genetics service to discuss multi-gene panel testing for anyone with a colorectal cancer diagnosis <50 | Based on emerging data, they also note that genetic testing may be considered for anyone with CRC diagnosed at any age
Lynch Syndrome is Included in ACMG List of 'Secondary Findings'
Because medical interventions can prevent severe morbidity and mortality, Lynch syndrome is on the

ACMG

list of 'secondary' findings
In summary, the ACMG document on reporting such findings makes the following recommendations

In the course of genetic testing for research or clinical care, the laboratory may identify variants in genes unrelated to the initial indication for testing, but nevertheless may have important health implications
Results of such '

secondary findings

' should be communicated to the individuals who may benefit from this knowledge
An individual can 'opt out' of receiving 'secondary findings'
ACMG secondary findings recommend reporting out known or expected pathogenic variants in the following MMR genes:

MLH1

,

MSH2

,

MSH6

, and

PMS2
SYNOPSIS:
Lynch syndrome is inherited in an autosomal dominant fashion, however because of variable expressivity and reduced penetrance, the patient's personal and family history must be carefully assessed. It is important to note earlier ages of onset and multiple cancers that may suggest Lynch syndrome or another hereditary cancer syndrome. It is critical that those at high risk be identified and referred for genetic counseling. Genetic counseling will allow for discussion of appropriate genetic testing, cancer screening and risk reduction options.
KEY POINTS:
When reviewing the family health history, remember that both the maternal and paternal family histories should both be carefully considered
Lynch syndrome greatly increases lifetime risk for:

Ovarian cancer: 4-24%

Average lifetime risk in general population: 1.31%

Endometrial cancer: 25-60%

Average lifetime risk in general population: 2.78%

Colon cancer: 52–82%

Average lifetime risk in general population: 4.35% (females), 4.69% (males)

In the case of ovarian cancer, do not automatically assume BRCA1 or BRCA2 – consider Lynch syndrome and assess for additional clues such as other associated cancers

ACOG

does address multigene panels and finds that "Genetic testing may be performed using a panel of multiple genes through next-generation sequencing technology"
Heritable cancer syndromes may overlap such that a strong family history for ovarian cancer may be the result of a pathogenic variant in BRCA1/2 or genes associated with Lynch Syndrome

The prospect of hereditary cancer risk can be anxiety provoking for the patient and family members, so it is important to reinforce the importance of information in allowing options for risk reduction and early cancer detection for those at highest risk
Learn more – Primary Sources:
ACMG and NSGC Joint Practice Guidelines: Referral Indications for Cancer Predisposition Assessment
Genetics, diagnosis and treatment of Lynch syndrome: Old lessons and current challenges
ACOG and SGO Joint Practice Bulletin 147: Lynch Syndrome
GeneReviews: Lynch Syndrome (Synonyms: HNPCC, Hereditary Non-Polyposis Colon Cancer)
Lynch syndrome in the 21st century: clinical perspectives
ACMG ACT Sheet: Colon Cancer (Asymptomatic)
NIH Medline Plus: Lynch syndrome
ACOG Committee Opinion No. 793: Hereditary Cancer Syndromes and Risk Assessment
Locate a genetic counselor or genetics services:
Locate a GYN Oncology Specialist: