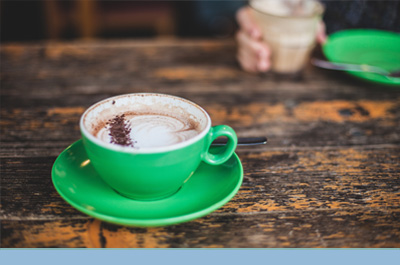 The WHI Randomized Trials: Is Menopausal Hormone Therapy Associated with Long-Term Mortality?
PURPOSE:
The original

WHI

trials were designed to assess risk vs benefits of menopausal hormone therapy
Double-blinded, placebo-controlled, randomized clinical trials, conducted among US postmenopausal women aged 50 to 79 years at enrollment using the following 2 drug regimens

Conjugated equine estrogens (CEE) plus medroxyprogesterone acetate (MPA) for women with an intact uterus
CEE alone for women with hysterectomy

The CEE plus MPA trial was stopped early (after 5.6 years) due to an increased risk of breast cancer and overall risks exceeding benefits
CEE-alone trial was stopped after 7.2 years due to an increased risk of stroke
Postintervention follow up has been ongoing
Manson et al. (JAMA, 2017) report the extended follow up on all-cause and cause-specific mortality with attention to age
METHODS:
Postintervention follow up study of the two WHI studies (1993-1998)
Total 27,347 postmenopausal women ages 50 to 79 years were recruited at 40 US clinical centers

16,608 women with a uterus received daily oral CEE (0.625 mg) plus MPA (2.5 mg) or placebo
10,739 women with hysterectomy received daily oral CEE (0.625 mg) alone or placebo

Primary outcome: All-cause mortality

Cause-specific mortality (cardiovascular disease cancer and other major causes)

18 year follow up in 2 trials separately and combined (pooled)
RESULTS:
All-cause mortality

Pooled cohort: 27.1% in the hormone therapy group vs 27.6% in the placebo group (hazard ratio [HR], 0.99 [95% CI, 0.94-1.03])
CEE plus MPA: HR 1.02 (95% CI, 0.96-1.08)
CEE alone: HR 0.94 (95% CI, 0.88-1.01)

Cardiovascular mortality

Pooled cohort: HR 1.00 (95% CI, 0.92-1.08)

Total cancer mortality

Pooled cohort: HR 1.03 (95% CI, 0.95-1.12)

Other causes

Pooled cohort: HR 0.95 (95% CI, 0.88-1.02)
results did not differ significantly between trials

Comparing younger women (50-59 years) to older women (70-79 years) in the pooled cohort for all-cause mortality

During intervention phase: all-cause mortality reduced compared to older women

ratios of HRs 0.61 (95% CI, 0.43-0.87)

During cumulative 18-year follow-up: no difference seen in all-cause mortality compared to older women

ratios of HRs 0.87 (95% CI, 0.76-1.00)

No significant difference between trials
CONCLUSION:
There was no long-term association between hormone replacement and all-cause or cause-specific mortality during a follow up period of 18 years in women who used combination estrogen plus progestin for 5.6 or estrogen-alone group for 7.2 years
Limitations include specific hormone replacement formulations and therefore results may not be generalizable
Cause-specific mortality results should be considered exploratory because multiple smaller subgroups were analyzed
The accompanying editorial states that this present study supports the recently released 2017

NAMS

guidance and women should be reassured and hormone therapy appears "safe and efficacious".
Learn More – Primary Sources:
Menopausal Hormone Therapy and Long-term All-Cause and Cause-Specific Mortality: The Women's Health Initiative Randomized Trials
Menopausal Hormone Therapy: Understanding Long-term Risks and Benefits (JAMA Editorial)