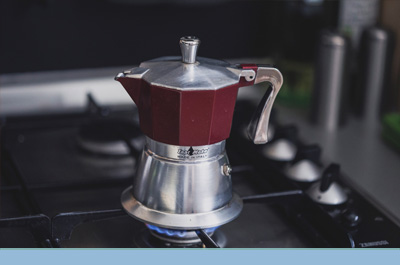 Is it Time for Universal Prenatal Hepatitis C Screening?
BACKGROUND AND PURPOSE:
SMFM

recommends screening for hepatitis C in pregnancy in women who are at high risk (see 'Related ObG Topics' below)
New medications can result in 95–99% Hepatitis C virus (HCV) cure
Due to opioid epidemic,

incidence

of HCV is rising in younger individuals
Tasillo et al. (Obstetrics & Gynecology, 2019) sought to determine the clinical effects and cost-effectiveness of universal prenatal hepatitis C screening using computer modeling
METHODS:
Stochastic individual-level micro-simulation model to simulate the lifetimes of 250 million pregnant women
Women were matched at baseline with the U.S. childbearing population for

Age
Injection drug use behaviors
Hepatitis C virus (HCV) infection status

Modeled outcomes included

Hepatitis C diagnosis | Treatment | Cure | Lifetime health care costs | Quality-adjusted life years (QALY) | Incremental cost-effectiveness ratios comparing universal prenatal hepatitis C screening to current practice

Authors also modeled the identification of neonates exposed to maternal HCV at birth
RESULTS:
Universal prenatal hepatitis C screening compared to current practice resulted in

Pregnant women with hepatitis C infection living 1.21 years longer and 16% lower HCV-attributable mortality
an incremental cost-effectiveness ratio of $41,000 per QALY gained

Incremental cost-effectiveness ratios remained below $100,000 per QALY gained in most additional analyses

Notable exceptions included

Incremental cost-effectiveness ratios above $100,000 when assuming mean time to cirrhosis of 70 years
A cost greater than $500,000 per false positive diagnosis
Population HCV infection

prevalence

below 0.16%

Universal prenatal hepatitis C screening increased identification of neonates exposed to HCV at birth from 44% to 92%
CONCLUSION:
Universal prenatal hepatitis C screening would result in

Improved health outcomes in women with HCV infection
Improved identification of at risk HCV-exposed newborns

The authors demonstrated that universal hepatitis C screening is cost effective and further state
Universal prenatal HCV testing should be considered in plans for the elimination of viral hepatitis C as a public health threat.
Learn More – Primary Sources:
Short-Term Effects and Long-Term Cost-Effectiveness of Universal Hepatitis C Testing in Prenatal Care
SMFM Releases Guidelines on Screening and Management of Hepatitis C in Pregnancy 
SUMMARY:
SMFM has released guidance on the screening, treatment and management of women infected with hepatitis C virus (HCV) in pregnancy. HCV is a global problem with at least 1% to 2.5% of women infected in the US alone. 8% of pregnant women are infected and there is a risk of transmission to the fetus.
KEY POINTS:
Acute Hepatitis C occurs within the first 6 months after exposure to HCV
Most women will remain asymptomatic, with only 25% exhibiting symptoms | Symptoms typically appear within 2 to 12 weeks (range of 2 to 26 weeks)
15% of patients will spontaneously clear the virus within 6 months
Signs and symptoms of acute HCV infection

Fever | Fatigue | Dark urine | Clay-colored stool | Abdominal pain | Loss of appetite | Nausea and vomiting | Joint pain | Jaundice
Most individuals with newly acquired HCV infection will be asymptomatic

Signs and of chronic HCV infection

Most people are asymptomatic or have non-specific symptoms (e.g., chronic fatigue and depression)
Many eventually develop chronic liver disease, which can range from mild to severe, including cirrhosis and liver cancer
Chronic HCV infection is typically not recognized until asymptomatic people are identified as HCV-positive when screened for blood donation or liver function tests return an abnormal result (e.g., elevated ALT), often during routine evaluation
HCV and Pregnancy
Pregnancy may be associated with a decrease in HCV liver damage, however data is conflicting

HCV is associated with poor pregnancy outcomes

Small for gestational age

Fetal growth restriction

Low birthweight

Increased NICU admissions

Preterm birth

Intrahepatic cholestasis of pregnancy (odds with HCV are increased 20-fold over non-HCV population)

Congenital anomalies and GDM have also been reported

Above findings are associations only and more research is required to determine causation
HCV and Vertical Transmission
The risk of transmission is approximately 5%

Risk only for women with detectable HCV RNA during pregnancy

A pooled

meta-analysis

of 17 studies demonstrated the following risks in women with chronic HCV

HIV neg: 5.8%

HIV pos: 10.8% but may be lower in women using modern antiretroviral therapies
Screening for HCV in Pregnancy
SMFM recommends risk-based HCV screening in pregnancy
Screen high risk women at the first prenatal visit

Past or current injection drug use (even once)

Blood transfusion or transplants before July 1992

Unregulated tattoo

Long-term hemodialysis

Intranasal drug use and other percutaneous exposures

Long-term hemodialysis

Recipients of clotting factor concentrates produced before 1987

Recipients of blood products from donor who later tested positive for HCV

History of incarceration

Women seeking evaluation or care for sexually transmitted infection including HIV

Unexplained chronic liver disease (including persistently elevated ALT)
SMFM recommendations (Grade 1B)
Test for anti-HCV antibodies at their first prenatal visit

Negative anti-HCV antibodies

Repeat later in pregnancy in women with persistent or new risk factors

If HCV exposure < 6 months, perform HCV RNA as patient may not have seroconverted

Positive anti-HCV antibodies: Follow up with HCV RNA

Universal HCV screening is not recommended
Obstetrical Management
Invasive prenatal diagnosis

Data on risk of invasive testing appears 'reassuring but limited'

Amniocentesis recommended over CVS (Grade 2C)

HCV is not an indication for cesarean section in isolation (Grade 1B)

Avoid internal fetal heart monitoring, prolonged rupture of membranes and episiotomy (Grade 1B)
Treatment
Screen for other for other

STDs

(Grade 1B)

Overlapping risk factors between HCV and HBV

Counsel patients to avoid alcohol (Best Practice)

No antiviral therapies for HCV infection are approved in pregnancy

Direct-acting antiviral (DAA) agents should only be used in pregnancy in the setting of a clinical trial or defer to postpartum (Grade 1C)

Ribavirin is contraindicated in pregnancy due to potential teratogenicity
Postpartum
Breast feeding should NOT be discouraged (Grade 1A)

Presence of anti-HCV antibodies in newborn is not diagnostic

The

CDC

recommends that

Children should be tested for anti-HCV > age 18 months because anti-HCV from the mother might last until this age

If diagnosis is desired before the child turns 18 months, testing for HCV RNA could be performed at or after the infant's first well-child visit at age 1–2 months

HCV RNA testing should then be repeated at a subsequent visit, independent of the initial HCV RNA test result
Other Guidance on Prenatal Screening for HCV
ACOG

also currently advise risk-based screening

USPSTF

recommends universal screening, including pregnant women, between ages 18 and 79|The USPSTF guidelines include the following data and rationale for potentially offering screening to pregnant women <18 years of age

HCV prevalence has doubled in women aged 15 to 44 years (2006 to 2014)
0.73% of pregnant women tested had an HCV infection (2011 to 2014), with a 68% increase in the proportion of infants born to HCV-infected mothers
Approximately 1700 infected infants are born annually to 29,000 HCV-infected mothers
"Because of the increasing prevalence of HCV in women aged 15 to 44 years and in infants born to HCV-infected mothers, clinicians may want to consider screening pregnant persons younger than 18 years."

CDC recommends universal screening for HCV

AASLD

and

IDSA

(2018) recommend universal screening in pregnancy, ideally at the initiation of prenatal care (see 'Learn More – Primary Sources' below)
Learn More – Primary Sources:
SMFM Consult Series #43, Hepatitis C in pregnancy: screening, treatment, and management
AASLD / IDSA: HCV in Pregnancy
CDC: Hepatitis C FAQs for Health Professionals
CDC Recommendations for Hepatitis C Screening Among Adults — United States, 2020
Reported Prevalence of Maternal Hepatitis C Virus Infection in the United States
USPSTF: Screening for Hepatitis C Virus Infection in Adolescents and Adults US Preventive Services Task Force Recommendation Statement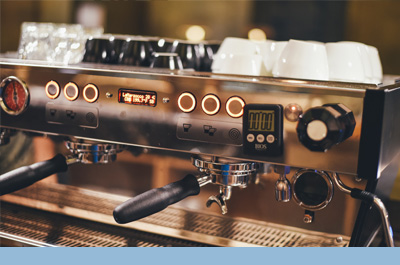 What is the Effect of Hepatitis C on Fertility and Pregnancy Outcomes?
BACKGROUND AND PURPOSE:
Hepatitis C in premenopausal women can lead to failing ovarian function
Karampatou (Journal of Hepatology, 2017) assessed fertility and adverse pregnancy outcomes in HCV+ women
METHODS:
3 different cohorts were studied:

100 HCV+ women with chronic liver disease (CLD), were age matched in a 2:1 proportion with 50 HBV+ women with CLD and 1:1 proportion with 100 healthy women (Italian GI unit)
1,998 HCV+ women enrolled in the Italian Platform for the Study of Viral Hepatitis Therapies (PITER)
6,085 HCV+; 20,415 HCV-/HIV-; 305 HCV+/HIV+ women from a large de-identified insurance database from US

Total fertility rate (TFR) was defined as the average number of children that a woman would bear during her lifetime
Anti-mullerian hormone (AMH) and 17β-Estradiol were used to define reproductive stage
RESULTS:
Data from group 1

HCV+ and HBV+ women had similar CLD and age at first pregnancy
HCV+ women had higher risk of miscarriage than HBV+ (

odds ratio

[OR] 6.905; 95% CI 1.771-26.926)
HCV infection alone (OR 9.363; 95% CI 2.569-34.123, P<0.001) was significantly associated with miscarriage (multivariate analysis)
HCV+ women more likely to have AMH levels in the menopausal range compared to HBV+ women
Achieving sustained virologic response after antiviral treatment reduced the risk of miscarriage (OR 0.255; 95% CI 0.090–0.723) compared to women who failed antiviral therapy

PITER cohort

Miscarriage occurred in 42.0% of women (44.6% had multiple miscarriages)

TFR for HCV+ women between 15 and 49 years was 0.7 vs. 1.37 of Italian population of the same age range
US cohort

HCV+ compared to HCV- women had a significantly higher probability of

Infertility (OR 2.439; 95% CI 2.130-2.794)
Premature birth (OR 1.34; 95% CI 1.06-1.69)
Gestational diabetes (OR 1.24; 95% CI 1.02-1.51)
Less likely to report a live birth (OR 0.754; 95% CI 0.622-0.913)
CONCLUSION:
HPV+ women are more likely to suffer from a number of adverse pregnancy outcomes and impaired fertility and miscarriage
These outcomes may be positively influenced by the newer generation of antiviral drugs
Learn More – Primary Sources:
Premature ovarian senescence and high miscarriage rate impair fertility in women with hepatitis C virus infection