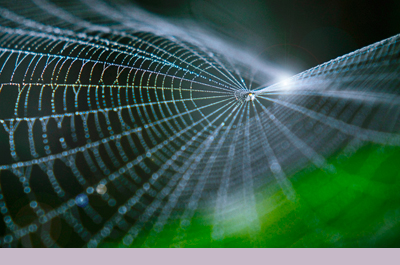 ACOG and Universal Screening for Cystic Fibrosis – What You Need to Know
CLINICAL ACTIONS:
Genetic screening for Cystic Fibrosis (CF) has been recommended by ACOG and ACMG for over a decade.
Offer CF screening to all women of reproductive age, not just those in higher risk groups
Document previous CF screening results

Genetic testing does not need to be repeated in subsequent pregnancies if already on record

Expanded mutation panels beyond the 'ACMG 23' can be considered to increase

sensitivity

DNA

sequencing of the

CFTR

gene is not considered 'appropriate' for routine carrier screening and should be reserved for particular circumstances in conjunction with genetic counseling (see below in key points)

Refer for genetic counseling if both partners are CF carriers

CF is an

autosomal recessive

disorder and if both partners are affected, the risk to offspring is ¼ or 25%
SYNOPSIS:
Initially, prenatal screening for CF was limited to women from high risk groups, non-Hispanic whites and those of Ashkenazi Jewish background. However, as it becomes more difficult to identify specific racial groups and ethnicities, ACOG guidance is clear that all women of reproductive age should be screened to determine their carrier status. There are several genetic tests currently available that can sequence the entire CFTR gene, providing a clinical report for hundreds of CF disease causing mutations. While Committee Opinion 691 still mentions the original ACMG 23 mutation panel, expanded mutation panel analysis can be considered to help improve test sensitivity particularly among non-Caucasians.
KEY POINTS:
Full gene sequencing of the CFTR gene should be reserved for patients who meet the following criteria:

Personal history of CF
Family history of CF
Males with CBAVD
Newborns with positive newborn screening results when mutation panel testing is negative

Newborn screening for CF in newborns does not replace maternal screening

A negative newborn screen for CF cannot identify parental carriers

Diagnosis code: Z31.430
Learn More – Primary Sources:
ACOG Committee Opinion 690: Carrier Screening in the Age of Genomic Medicine
ACOG Committee Opinion 691: Carrier Screening for Genetic Conditions
Expanded Carrier Screening in Reproductive Medicine—Points to Consider: A Joint Statement of the ACMG, ACOG, NSGC, PQF, and SMFM
Locate a Genetic Counselor or Genetics Services:
Locate an MFM Specialist: