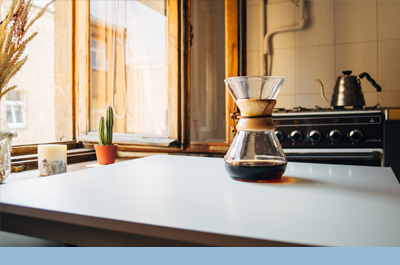 Ulipristal Acetate: A New Treatment for Symptomatic Uterine Fibroids?
BACKGROUND AND PURPOSE:
Ulipristal Acetate is an oral selective progesterone receptor modulator

5-10 mg per day can decrease bleeding and the size of leiomyomas

Studies were in performed in non-diverse populations and may not be generalizable to the US population

Simon et al. (Obstetrics & Gynecology, 2018) examined efficacy and tolerability of ulipristal acetate for the treatment of symptomatic uterine leiomyomas
METHODS:
This was a phase 3, multicenter, randomized, doubleblind, double-dummy, placebo-controlled, parallel group study

Participants: premenopausal women, 18-50 years with

Abnormal uterine bleeding

One or more discrete leiomyomas

Uterine size ≤20 weeks

Patients were assigned to the following groups

5 mg ulipristal

10 mg ulipristal

Placebo once daily

Medications were taken for 12 weeks, followed by 12-week drug-free follow-up

Amenorrhea was defined as no bleeding for the last 35 consecutive days of treatment

Primary outcomes

Proportion of patients who achieved amenorrhea (spotting permitted) during the last 35 consecutive days of treatment

Time to amenorrhea during treatment

Secondary outcomes

Proportion of patients who achieved amenorrhea by day 11 and did not report bleeding (spotting permitted) for the duration of treatment

Change from baseline to end of treatment on the Revised Activities subscale of the Uterine Fibroid Symptom and Health-Related Quality of Life questionnaire

Questionnaire included questions pertaining to physical and social activites
RESULTS:
157 patients were randomized

Demographics were similar between groups

Amenorrhea was achieved significantly greater number of individual in ulipristal groups (p<0.001)

5 mg ulipristal: 47.2% (97.5%, CI 31.6–63.2)

10 mg ulipristal 58.3% (97.5% CI 41.2–74.1)

Placebo: 1.8% (97.5% CI 0.0–10.9)

Time to amenorrhea was shorter for both ulipristal doses compared with placebo (P<.001), and both doses of ulipristal resulted in improved quality of life compared with placebo (P<.001)

Improvement in anemia was seen at the end of treatment for patients treated with both ulipristal dose regimens

Ulipristal also improved health-related quality of life (both physical and social activities)

Common (≥5% in either ulipristal group) adverse events

Hypertension

Elevated blood CPK

Hot flushes
CONCLUSION:
The study population was diverse with a high proportion of obese women, which is more reflective of the US population than previous studies

A dose of 5 mg and 10 mg of Ulipristal was superior to placebo in rate of a time to amenorrhea in women with symptomatic uterine leiomyomas

Ulipristal is generally well tolerated

Not yet

FDA

approved – awaiting more safety data following reports of adverse events (liver damage) in Europe
Learn More – Primary Sources:
Ulipristal Acetate for Treatment of Symptomatic Uterine Leiomyomas: A Randomized Controlled Trial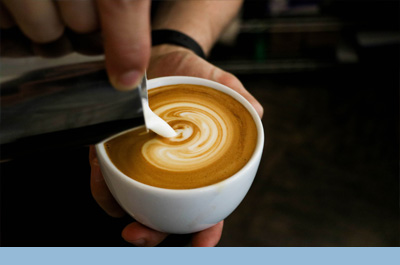 Are Fibroids Associated with Miscarriage?
BACKGROUND AND PURPOSE:
Data is conflicting as to whether uterine leiomyomas are associated with miscarriage

Studies often include women who are obtaining fertility treatment

Sundermann et al. (Obstet Gynecol, 2017) examined the associated risk of spontaneous abortion and uterine leiomyomas in the general population
METHODS:
Systematic review

and

meta-analysis

Inclusion: Studies reporting risk of spontaneous abortion among pregnant women with leiomyomas vs pregnant women without leiomyomas
Exclusion: Studies that only included women seeking care for recurrent miscarriage, infertility, or assisted reproductive technologies
Data was extracted and reviewed by two authors independently
Primary outcome: Spontaneous abortion (definition varied across studies) among recognized pregnancies
RESULTS:
9 studies were included in the systematic analysis and 5 studies were used for the meta-analysis
Pooled data for the meta-analysis included 21,829 women
In the leiomyoma group, 11.5% has spontaneous abortion compared to 8.0% in the non-leiomyoma group
Uterine leiomyomas were not associated with an increased risk of spontaneous abortion

Relative risk

1.16, 95% CI 0.80–1.52
Significant association was still absent even after adjusting for

confounders
CONCLUSION:
The presence of leiomyomas was not associated with increased risk of spontaneous abortion
Prior studies showing an association did not always adjust for confounders
This is the first association review that focused on a general risk population
Learn More – Primary Sources:
Leiomyomas in Pregnancy and Spontaneous Abortion: A Systematic Review and Meta-analysis