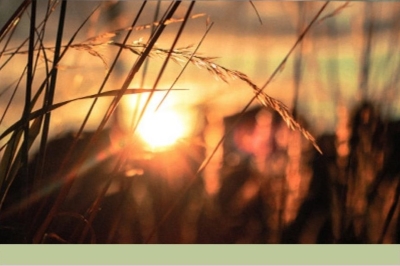 Emergency Contraception: What, When and How?
Emergency contraception interventions are intended to prevent an unplanned pregnancy after unprotected or inadequately protected intercourse. Contraceptive failure or failure to use contraception are common indications for use.
CLINICAL ACTIONS:
Offer emergency contraception (EC) to all women who have had unprotected or inadequately protected intercourse and who do not desire pregnancy

There are no exclusionary health conditions –women who have contraindications to oral contraceptives can be given EC

Offer EC to all reproductive-aged women who have sustained sexual assault
No clinical examination or pregnancy testing is necessary
Treatment should be initiated as soon as possible, and should be made available up to 5 days after unprotected or inadequately protected intercourse
If menses are delayed by a week or more, a woman who has received EC should have a pregnancy test and clinical evaluation
EC may be used more than once even in the same menstrual cycle
Regular contraception should be started immediately after EC and women should abstain or use barrier contraception for 14 days or until onset of next menses

Those receiving uripristal acetate should delay starting hormonal contraception until 5 days after use
SYNOPSIS:
All of the methods below are effective only before a pregnancy is established. Hormonal EC does not pose a risk to an established pregnancy and is not associated with embryonal developmental abnormalities. Adverse effects for all of the oral methods include nausea and headache as well as irregular bleeding. Adverse effects for the copper IUD include perforation, changes in menses or dysmenorrhea. Pregnancy rates after EC range from 0% to 2.2% and may be impacted by body weight.
KEY POINTS:
Uripristal acetate, a selective progesterone receptor modulator, is given as a single 30 mg dose

Requires a prescription
Efficacy may be reduced in women with BMI ≥30
Effective up to 5 days after unprotected intercourse

FDA

approved for EC

Progestin only EC, either 1 tablet Levonorgestrel in a single dose (1.5 mg) or as a split dose (1 dose of 0.75 mg of levonorgestrel followed by a second dose of 0.75 mg of levonorgestrel 12 hours later)

May be less effective in women with BMI ≥25
1 tablet formulation available over the counter without age restriction
2 tablet formulation available over the counter to women ≥17 years with photo ID
Effective for up to 3 days after unprotected intercourse
FDA approved for EC

Copper IUD insertion

Requires office visit and insertion by a clinician
Efficacy not impacted by body weight
Effective up to 5 days after unprotected intercourse
Safe and effective but not FDA labeled for use as EC
LNG-IUDs "are currently being investigated" (

ACOG

PB) | Recent RCT suggests LNG-IUD is not inferior to copper IUD (see 'Related ObG Topics')

Combined progestin-estrogen pills

Can use a variety of formulations (see 'Learn More – Primary Sources' WHO entry below for a list of appropriate formulations)
Two doses every 12 hours
All aim for 100 to 120 micrograms of ethinyl estradiol and 0.5 to 0.6 milligrams of levonorgestrel per dose
Requires a prescription
Effective up to 5 days after unprotected intercourse
Safe and effective but not

FDA

labeled for use as EC
Learn More – Primary Sources:
Practice Bulletin No. 152: Emergency Contraception
Emergency contraception | Office on Women's Health (womenshealth.gov)