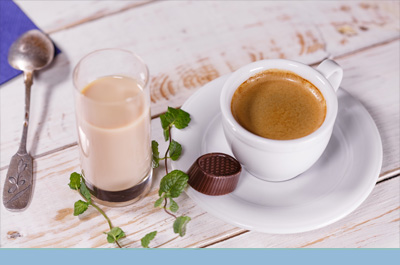 Is Midlife Cardiovascular Fitness Associated with Reduced Risk for Dementia?
BACKGROUND AND PURPOSE:
Multiple studies have reported an association between physical activity and decreased risk of dementia and preserved cognitive function
Research is limited by self-reporting of physical activity

Improved cognitive function may be related to social interaction rather than actual physical fitness

Hörder et al. (Neurology, 2018) tracked dementia

incidence

for 44 years to determine whether there is an association between midlife cardiovascular fitness and decreased risk for dementia
METHODS:
Population-based sample of women aged 38 to 60 years
Data derived from prospective Population Study of Women (PPSW), begun in 1968
Women were admitted to an exercise test
A stepwise-increased maximal ergometer cycling test (until exhaustion) to evaluate cardiovascular function was used, under physician supervision
Fitness Description: Crude peak workload into

Low: ≤80W or interrupted at submaximal workload)
Medium (88–112W)
High(≥120W)

Follow-up tests for dementia were conducted in 1974, 1980, 1992, 2000, 2005, and 2009
Dementia was diagnosed according to DSM-III-R criteria on the basis of information from neuropsychiatric examinations, informant interviews, hospital records, and registry data up to 2012
Socioeconomic, lifestyle, and medical

confounders

were adjusted for in the

cox regression

test
RESULTS:
Data was collected from 1,462 women; the symptomatic cardiovascular subgroup consisted of 191 woman

29 were 38 years
41 were 46 years
37 were 50 years
47 were 54 years
37 were 60 years

Compared to medium fitness (referent population), high cardiovascular fitness was associated with significantly reduced risk of dementia

High fitness: Hazard ratio (HR) 0.12 (95% CI, 0.03–0.54)
Low fitness: HR 1.41 (95% CI, 0.72–2.79)

High fitness delayed age at dementia onset by 9.5 years and time to dementia onset by 5 years, compared to medium fitness
Based on the peak workload, the cumulative incidence of all-cause dementia was 32% for low fitness, 25% for medium fitness, and 5% for high fitness
CONCLUSION:
Among Swedish women, high cardiovascular fitness in midlife was correlated with reduced risk of subsequent dementia
High compared to medium fitness decreased the risk of dementia by 88%
Fitness and physical activity are not identical and the former may have an underlying genetic component
Findings demonstrate a strong association between physical fitness and dementia but are associative and not causal
Future areas of study include understanding the underlying mechanisms
The authors state
The risk reduction of high fitness on dementia was stronger for the crude peak workload than for peak workload/body weight. This is similar to studies on all-cause mortality in which obese fit individuals have a mortality risk similar to that of normal-weight fit individuals. This highlights the need for fitness-driven, rather than weight loss–driven, approaches.
Learn More – Primary Sources:
Midlife cardiovascular fitness and dementia: A 44-year longitudinal population study in women