NIH COVID-19 Treatment Guidelines
NOTE: The FDA has addressed the use of bebtelovimab among nonhospitalized patients in light of an increase in subvariants. Due to resistance, bebtelovimab is not currently authorized for emergency use in any US region. Information and guidelines may change rapidly. Check in with listed reference in 'Learn More – Primary Sources' to best keep up to date.
SUMMARY:
NIH has released guidance on the diagnosis, management and treatment of COVID-19. A Panel was convened to develop recommendations, with the understanding that there is still much that is unknown and the guidelines will be updated as additional data become available
Critical Care Treatment
Infection Control When Caring for Patients with COVID-19
Aerosol-generating procedures

Use fit-tested respirators (N-95 respirators) or powered air-purifying respirators rather than surgical masks
The above masks should be used in addition to other PPE (gloves, gown, and eye protection such as a face shield or safety goggles)

Endotracheal intubation

Should be done by healthcare professionals "with extensive airway management experience, if possible"
Intubation should be done with video laryngoscopy, if possible
Hemodynamic Support
First-choice vasopressor: Norepinephrine
To assess fluid responsiveness

Use dynamic parameters, skin temperature, capillary refilling time, and/or lactate levels vs static parameters

Acute resuscitation of adults with COVID-19 and shock

Use buffered/balanced crystalloids over unbalanced crystalloids
Panel recommends against initial use of albumin

Septic shock and steroids

IV hydrocortisone 200 mg per day administered either as an infusion or in intermittent doses
Duration of hydrocortisone is typically a clinical decision
Patients who are receiving corticosteroids for COVID-19 are receiving sufficient replacement therapy such that they do not require additional hydrocortisone
Ventilatory Support for Patients with COVID-19
Oxygen saturation (

SpO2

) target

Optimal goal is uncertain
A target SpO2 of 92% to 96% "seems logical"
Experience suggests that SpO2 <92% or >96% may be harmful

Prone position

Appropriate candidate for awake prone positioning: Patients who can adjust their own position independently and tolerate lying prone
Awake proning should not be used as a substitute for intubation and invasive mechanical ventilation in patients with refractory hypoxemia who otherwise meet the indications for these interventions
Pregnancy: Acceptable and can be done in left lateral decubitus or fully prone

Refractory hypoxemia in patients who otherwise require intubation and mechanical ventilation

Panel recommends against using awake prone positioning as a rescue therapy to avoid intubation 

Acute hypoxemic respiratory failure despite conventional oxygen therapy

Options for providing enhanced respiratory support include high-flow nasal cannula (HFNC), NIPPV, intubation and invasive mechanical ventilation, or extracorporeal membrane oxygenation (ECMO)

Use HFNC oxygen rather than noninvasive positive pressure ventilation (NIPPV)
If HFNC is unavailable and there is no indication of intubation: Use a closely monitored trial of NIPPV

For patients on supplemental oxygen

Monitor closely for worsening of respiratory status
If respiratory status worsens, the Panel recommends early intubation by an experienced practitioner in a controlled setting

For patients mechanically ventilated with ARDS

Use low tidal volume (VT) ventilation (VT 4 to 8 mL/kg of predicted body weight) vs higher tidal volumes (VT >8 mL/kg)
If refractory hypoxemia despite optimized ventilation, the Panel recommends prone ventilation for 12 to 16 hours per day over no prone ventilation
In the setting of hypoxemia and severe ARDS despite optimized ventilation and other rescue strategies, a trial of inhaled pulmonary vasodilators is recommended as a rescue therapy| Taper if there is no rapid improvement in oxygenation
Inpatient Pharmacologic Management
Note: For patients who are hospitalized for reasons other than COVID-19 and who are found to have mild to moderate COVID-19 and a high risk of disease progression, the Panel recommends following its recommendations for treating nonhospitalized patients with COVID-19 (section below)
The following applies to individuals admitted for the treatment of COVID-19
Therapeutic Management of Hospitalized Adults With COVID-19 Based on Disease Severity
Remdesivir
Recommended for use in hospitalized patients who require supplemental oxygen

200 mg IV once, then RDV 100 mg IV once daily for 4 days or until hospital discharge
If the patient progresses to more severe illness, complete course
Dexamethasone
Found to improve survival in hospitalized patients who require supplemental oxygen

Greatest effect observed in patients who require mechanical ventilation
The Panel recommends against using dexamethasone among patients who do not require supplemental oxygen

Dose

6 mg IV or PO once daily for up to 10 days or until hospital discharge
If dexamethasone is not available, an equivalent dose of another corticosteroid may be used
Tocilizumab
Humanized monoclonal antibody against the interleukin-6 receptor (IL-6R)

FDA approved to treat inflammatory diseases

Dose

8 mg/kg actual body weight (up to 800 mg) administered as a single IV dose
In clinical trials, a third of the participants received a second dose of tocilizumab 8 hours after the first dose if no clinical improvement was observed

Avoid tocilizumab for the following

Significant immunosuppression | Alanine transaminase >5 times the upper limit of normal | High risk for gastrointestinal perforation | Uncontrolled, serious bacterial, fungal, or non-SARS-CoV-2 viral infection | Absolute neutrophil count <500 cells/µL | Platelet count <50,000 cells/µL
Baricitinib
Oral Janus kinase (JAK) inhibitor that is selective for JAK1 and JAK2

FDA approved to treat rheumatoid arthritis

Dose

Baricitinib dose is dependent on eGFR; duration of therapy is up to 14 days or until hospital discharge
eGFR ≥60 mL/min/1.73 m2: Baricitinib 4 mg PO once daily
eGFR 30 to <60 mL/min/1.73 m2: Baricitinib 2 mg PO once daily
eGFR 15 to <30 mL/min/1.73 m2: Baricitinib 1 mg PO once daily
eGFR <15 mL/min/1.73 m2: Baricitinib is not recommended
Tofacitinib
Oral Janus kinase (JAK) inhibitor for the treatment of rheumatoid arthritis
Dose

10 mg PO twice daily for up to 14 days or until hospital discharge
Use as an alternative immunomodulatory drug if baricitinib is not available or not feasible to use (BIIa)
eGFR <60 mL/min/1.73 m2: Tofacitinib 5 mg PO twice daily
Sarilumab
Humanized monoclonal antibody against the interleukin-6 receptor (IL-6R)

FDA

approved to treat rheumatoid arthritis

Dose

Use the single-dose, prefilled syringe (not the prefilled pen) for SQ injection
Reconstitute sarilumab 400 mg in 100 cc 0.9% NaCl and administer as an IV infusion over 1 hour
Use as an alternative immunomodulatory drug if tocilizumab is not available or not feasible to use
Therapeutic Management of Nonhospitalized Adults With COVID-19
NIH refers to the CDC guidance to determine at increased risk for progression | See 'Learn More – Primary Care' for reference
In Order of Preference
Paxlovid (for more information, see 'oral antivirals below')

Orally twice daily for 5 days, initiated as soon as possible and within 5 days of symptom onset in those aged ≥12 years and weighing ≥40 kg

Remdesivir

200 mg IV on Day 1, followed by remdesivir 100 mg IV daily on Days 2 and 3, initiated as soon as possible and within 7 days of symptom onset in those aged ≥12 years and weighing ≥40 kg
Alternative Therapies to be used ONLY if none of the preferred therapies are available, feasible to deliver, or clinically appropriate (listed in alphabetical order)
Molnupiravir
800 mg orally twice daily for 5 days, initiated as soon as possible and within 5 days of symptom onset in those aged ≥18 years ONLY when none of the above options can be used
Note: BQ.1 and BQ.1.1 subvariants appear to be resistant to bebtelovimab and as of 11/30/2022, bebtelovimab is not currently authorized for emergency use in any US region | The Panel continues to recommend Paxlovid, followed by remdesivir for treatment of mild to moderate COVID-19 in nonhospitalized adults who are at high risk for progression
More on Oral Antivirals
Ritonavir-Boosted Nirmatrelvir (Paxlovid)

Nirmatrelvir

Orally bioavailable protease inhibitor
Works by inhibiting viral protease MPRO (protease that plays an essential role in viral replication)
Active against all coronaviruses known to infect humans

Packaged with ritonavir (as Paxlovid)

Ritonavir is a cytochrome P450 (CYP) 3A4 inhibitor and pharmacokinetic boosting agent
Boosts nirmatrelvir concentrations to the target therapeutic ranges
Note: Review other medications to assess drug interactions including OTCs and herbal supplements | University of Liverpool has a site with COVID-19 Drug Interactions (included in the NIH Panel guidelines – see "Learn More – Primary Resources' below)
Molnupiravir

Oral prodrug of beta-D-N4-hydroxycytidine (NHC)
NHC is a ribonucleoside with antiviral activity against RNA viruses
NHC uptake by viral RNA-dependent RNA-polymerases results in viral mutations and lethal mutagenesis
Note: Pregnancy and COVID-19 Oral Antivirals
Paxlovid

SMFM

supports the use of Paxlovid in pregnancy as indicated (see 'Primary Sources – Learn More' below)

Molnupiravir

Although FDA concluded that there is a low risk for genotoxicity, due to concern regarding mutagenesis, the FDA EUA recommends against use during pregnancy
The

NIH

Panel states "However, when other therapies are not available, pregnant people with COVID-19 who are at high risk of progressing to severe disease may reasonably choose molnupiravir therapy after being fully informed of the risks, particularly those who are beyond the time of embryogenesis (i.e., >10 weeks' gestation). The prescribing clinician should document that a discussion of the risks and benefits occurred and that the patient chose this therapy"
KEY POINTS:
Serologic or Antibody Testing for Diagnosis of SARS-CoV-2 Infection
The Panel does not recommend using serologic testing as the sole basis for diagnosing acute SARS-CoV-2 infection
Serologic or antibody tests can detect recent or prior SARS-CoV-2 infection
It may take ≥21 days after symptoms for seroconversion to occur (i.e., IgM and/or IgG antibodies to SARS-CoV-2)
NAATs and antigen tests for SARS-CoV-2 occasionally yield false negative results

Serologic tests have been used in some settings as an additional diagnostic test for patients who are strongly suspected to have SARS-CoV-2 infection
Using a serologic test in combination with a

NAAT

to detect IgG or total antibodies 3 to 4 weeks after symptom onset maximizes the

sensitivity

and

specificity

to detect past infection
Concomitant Medications in Patients with COVID-19
Angiotensin-Converting Enzyme (ACE) Inhibitors and Angiotensin Receptor Blockers (ARBs) and Statins (HMG-CoA Reductase Inhibitors)
Continue taking these medications as prescribed
The Panel recommends against the use of ACE inhibitors or ARBs for the treatment of COVID-19 outside of the setting of a clinical trial
Chronic Corticosteroids
For patients on oral corticosteroid therapy used prior to COVID-19 diagnosis for another underlying condition (e.g., rheumatological diseases)

Corticosteroids should not be discontinued
Supplemental or stress-dose steroids: Determine use on a case-by-case basis

Asthma and chronic obstructive pulmonary disease for control of airway inflammation (daily use)

Should not be discontinued
Pregnancy Considerations
Betamethasone and dexamethasone cross the placenta and are therefore used for fetal benefit to decrease the risk of

RDS

in the setting or threatened preterm delivery
The Panel recommends "using dexamethasone in pregnant women with COVID-19 who are mechanically ventilated or who require supplemental oxygen but who are not mechanically ventilated"
Nonsteroidal Anti-Inflammatory Drugs (NSAIDs)
Continue taking NSAIDs for a co-morbid condition as previously directed by physician
"The Panel recommends that there be no difference in the use of antipyretic strategies (e.g., with acetaminophen or NSAIDs) between patients with or without COVID-19"
Coagulopathy Considerations
Antithrombotic Therapy for Nonhospitalized Patients without VTE
The Panel recommends against the use of anticoagulants and antiplatelet therapy (aspirin or P2Y12 inhibitors) for the prevention of VTE or arterial thrombosis unless the patient has other indications for the therapy or is participating in a clinical trial
The Panel recommends against routinely continuing VTE prophylaxis for patients with COVID-19 after hospital discharge, except in a clinical trial
For patients who are at high risk for VTE and low risk for bleeding, there is insufficient evidence to recommend either for or against continuing anticoagulation after hospital discharge unless another indication for VTE prophylaxis exists
General Considerations for Hospitalized Patients
The Panel recommends against using anticoagulant or antiplatelet therapy to prevent arterial thrombosis outside of the usual standard of care for patients without COVID-19
In hospitalized patients, low-molecular-weight heparin (LMWH) or unfractionated heparin (UFH) is preferred over oral anticoagulants, because these 2 types of heparin have shorter half-lives and the effect can be reversed quickly, can be administered intravenously or subcutaneously, and have fewer drug-drug interactions
When heparin is used, LMWH is preferred over UFH
Hospitalized, Nonpregnant Adults Who Require Low-Flow Oxygen and Are Not Receiving Intensive Care Unit Level of Care
Use therapeutic-dose heparin for patients who have a D-dimer above the upper limit of normal and have no increased bleeding risk
LMWH is preferred over unfractionated heparin
Contraindications for therapeutic anticoagulation for COVID-19 due to an increased bleeding risk

Platelet count <50 x 109/L
Hemoglobin <8 g/dL
Need for dual antiplatelet therapy
Known bleeding within the last 30 days requiring an emergency room visit or hospitalization
Known history of a bleeding disorder
Inherited or active acquired bleeding disorder

If no VTE

Continue therapeutic treatment for 14 days or until hospital discharge, whichever comes first

The Panel recommends using prophylactic-dose heparin (LMWH or unfractionated heparin) for patients who are not administered therapeutic heparin unless a contraindication exists
Note: Oral anticoagulants for VTE prophylaxis or prevention of COVID-19 progression are not recommended for hospitalized patients, except in a clinical trial
Hospitalized, Nonpregnant Adults Who Are Receiving ICU Level of Care (Including Patients Who Are Receiving High-Flow Oxygen)
Use prophylactic-dose heparin as VTE prophylaxis unless a contraindication exists
The Panel recommends against the following except in a clinical trial

Use of intermediate-dose (e.g., enoxaparin 1 mg/kg daily)
Therapeutic-dose anticoagulation for VTE prophylaxis

For patients who start on therapeutic-dose heparin while on low-flow oxygen due to COVID-19 and then transfer to the ICU

Switch from therapeutic to prophylactic-dose heparin unless a VTE is confirmed

There is insufficient evidence for the Panel to recommend either for or against antiplatelet therapy in critically ill patients with COVID-19
Pregnant Adults
The Panel recommends that pregnant patients who are receiving anticoagulant or antiplatelet therapies for underlying conditions continue these medications after they receive a diagnosis of COVID-19
Use prophylactic-dose anticoagulation for pregnant patients hospitalized for manifestations of COVID-19 unless otherwise contraindicated
Because pregnant patients have not been included in most clinical trials evaluating therapeutic anticoagulation in the setting of COVID-19, there is currently insufficient evidence to recommend either for or against therapeutic anticoagulation for pregnant patients with COVID-19 in the absence of a known VTE
Influenza and COVID-19
Vaccine Considerations
It is important to ensure that vaccination programs to protect against influenza continue during the pandemic
Patients with COVID-19 can receive

inactivated

influenza vaccine
Moderately or Severely Ill with SARS-CoV-2

Consider deferring influenza vaccination until the patients have completed the COVID-19 isolation period and are no longer moderately or severely ill

Asymptomatic or not moderately or severely ill with SARS-CoV-2

Influenza vaccination can be given when infected individual no longer require isolation
Vaccinate sooner if they are in a health care setting for other reasons
Note: Influenza vaccine and a COVID-19 vaccine may be administered concurrently at different injection sites
Testing for Influenza
Test for both viruses in all hospitalized patients with acute respiratory illness
The Panel recommends influenza testing in addition to SARS-CoV-2 testing in outpatients with acute respiratory illness if

Results will change the clinical management strategy for the patient such as initiating antiviral treatment for influenza

Consider testing patients for other pathogens based on their specific clinical circumstances

Additional testing is especially important for patients with influenza who have a high risk of acquiring bacterial superinfections
Treatment for Influenza
Antiviral treatment of influenza is the same in all patients with or without SARS-CoV-2 coinfection
Hospitalized patients with suspected influenza

Start on empiric treatment for influenza with oseltamivir as soon as possible
Do not wait for influenza test results
Stop antiviral treatment for influenza when influenza has been ruled out by nucleic acid detection assay

Nonintubated: Negative report for upper respiratory tract specimens
Intubated: Negative report for both upper and lower respiratory tract specimens
Learn More – Primary Sources:
NIH: Coronavirus Disease 2019 (COVID-19) Treatment Guidelines
Underlying Medical Conditions Associated with Higher Risk for Severe COVID-19: Information for Healthcare Providers (cdc.gov)
Liverpool COVID-19 Interactions (covid19-druginteractions.org)
SMFM: FDA Issues EUA for the Treatment of Mild-to-Moderate COVID-19 (Paxlovid)
The SAFER Study: What is the Risk to Healthcare Workers for COVID-19 During the Pandemic Peak?
BACKGROUND AND PURPOSE:
Houlihan et al. (The Lancet, 2020) evaluate the risk of HCWs contracting and transmitting COVID-19
METHODS:
Prospective cohort study (March 26 to April 8, 2020)

SARS-CoV-2 Acquisition in Frontline Healthcare Workers—Evaluation to inform Response (SAFER)

Setting

National Health Service hospital trust in London, UK

Participants

Patient-facing healthcare workers (HCWs)

Study design

Nasopharyngeal swabs were collected twice weekly for RT-PCR testing | RT-PCR tests were done twice a week

HCWs symptom data were tracked
RESULTS:
Total of 200 HCWs were enrolled

Median age: 34 (

IQR

29 to 44) years

Evidence of COVID-19 at any time point: 44% (87 of 200 HCWs)

21% had at least 1 positive RT-PCR test

Antibodies: 20% seroconverted and 25% were already seropositive at study entry

No hospitalizations reported

Mean duration of SARS-CoV-2 detection: 12.9 days (95% CI, 9.4 to 17.3)

Longest duration: 29 days

Trend towards a higher infection rate in younger HCWs <30 years (p=0.0199)
Asymptomatic carriage

Symptoms within 7 days of positive test: 48%

No symptoms within 7 days of positive test: 38%

Infection rates

Infection rate within 1 month in those with negative RT-PCR test and without antibodies: 13% (14 of 112 HCWs)

Infection rate in HCWs in those who had antibodies with negative RT-PCR at enrollment: 3% (1 of 33 HCWs)

Most infections occurred during the week with the highest number of new cases in London
CONCLUSION:
44% of HCWs had evidence of SARS-CoV-2 infection through RT-PCR or serology

Higher than other international reports

Percentage >2x that of the general population in London

The authors suggest that urgent policies are needed

Adequately protect against asymptomatic transmission into the general population from HCWs (through surveillance testing)
Learn More – Primary Sources:
Pandemic peak SARS-CoV-2 infection and seroconversion rates in London frontline health-care workers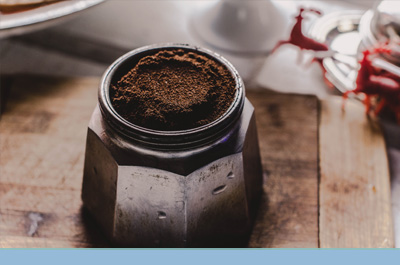 Does Hydroxychloroquine Provide Benefit in Nonhospitalized Patients with Early COVID-19 Infection?
PURPOSE:
Skipper et al. (Annals of Internal Medicine, 2020) sought to determine if hydroxychloroquine is of benefit to individuals with COVID-19 early in their clinical course
METHODS:
Multisite, international, randomized, double-blind, placebo-controlled trial (March 22 through May 20, with final hospital outcomes available June 15, 2020)

40 states (US) | 3 provinces (Canada)

Researchers collected self-reported survey data using the Research Electronic Data Capture (REDCap) system | Outreach traditional and through social media

Participants

Nonhospitalized | ≤4 days of symptoms with

Laboratory-confirmed COVID-19 or COVID-19–compatible symptoms and in contact with COVID-19 positive individual

Symptomatic health care workers with high-risk exposure but whose contact had PCR results pending were also included

Randomized 1:1 to the following

Oral hydroxychloroquine: 800 mg once, followed by 600 mg in 6 to 8 hours, then 600 mg daily for 4 more days

Measurements

Symptoms and severity at baseline and then at days 3, 5, 10, and 14

Assessed using a 10-point visual analogue scale

Outcomes

The primary end point was changed to an overall symptom severity score over the course of 14 days
RESULTS:
423 contributed primary end point data (out of 491 randomized)

Median age: 40 years | 56% women | Identified as Black or African American were underrepresented (3%)

Enrolled within 1 day of onset of symptoms: 56% (236 of 423)

Change in symptom severity over 14 days did not differ between groups

Absolute difference in symptom severity: −0.27 points (95% CI, −0.61 to 0.07 points; P=0.117)

There was no difference in proportion of patients with ongoing symptoms at 14 days (P=0.21)
Medication adverse effects were more frequent with hydroxychloroquine (P < 0.001)
There was no significant difference in hospitalization or death (P = 0.29)

Hydroxychloroquine: 4 hospitalizations occurred | 1 nonhospitalized death

Placebo: 10 hospitalizations (2 non–COVID-19–related) | 1 hospitalized death
CONCLUSION:
The authors note that the population was relatively young, with few comorbid conditions and therefore these outcomes may not be generalizable to all population groups | A substantial proportion of patients were enrolled based on symptoms and not SARS-CoV-2 testing (due to limited availability)
The authors conclude that
Hydroxychloroquine did not substantially reduce symptom severity in outpatients with early, mild COVID-19
Learn More – Primary Sources:
Hydroxychloroquine in Nonhospitalized Adults With Early COVID-19
CDC Reports on Pregnancy and COVID-19 Outcomes
NOTE: Information and guidelines may change rapidly. Check in with listed references in 'Learn More – Primary Sources' to best keep up to date
SUMMARY:
The CDC now includes a separate page on COVID-19 and pregnancy data (see 'Learn More – Primary Sources'). The initial dataset is based on the MMWR review (June 26, 2020) and the page will be updates as new data becomes available
Summary of MMWR study
Methods
CDC receives reports of COVID-19 cases through

Electronic standardized case report form or The National Notifiable Diseases Surveillance System

Data updated by health departments
Case reports for this study: January 22 to June 7 and updated as of June 17, 2020

Participants

Women aged 15 to 44 years (reproductive age) from 50 states, the District of Columbia, and New York City
Lab confirmed SARS-CoV-2 infection

Data collected included

Demographics | Pregnancy status | Underlying medical conditions | Clinical course | Outcomes (maternal)

Missing data

To avoid overestimating the risk for adverse outcomes, "Outcomes with missing data were assumed not to have occurred (i.e., if data were missing on hospitalization, women were assumed to not have been hospitalized)"

Statistical analysis

Outcomes: Logistic regression, using crude and adjusted risk ratios and 95% CIs
Risk ratios (RR) adjusted for

Age | Presence of underlying chronic conditions | Race/ethnicity
Results
Women of reproductive age and positive for SARS-CoV-2: 326,335
Pregnancy status

28% (91,412) of all reproductive age women had pregnancy status available | Among those women with pregnancy information, 9% (8,207) were reported as pregnant

Symptoms

Cough: Similar between pregnant and nonpregnant women (>50%)
Shortness of breath: Similar between pregnant and non-pregnant (30%)
Pregnant women less frequently reported

Headache | Muscle aches | Fever | Chills | Diarrhea

Comorbidities

More frequently reported in pregnant women

Chronic lung disease | Diabetes mellitus | CVD

Hospitalization

Significantly higher in pregnant women (adjusted)
Pregnant: 31.5% | Nonpregnant: 5.8%
aRR: 5.4 (95% CI, 5.1 to 5.6)

ICU admission

Significantly higher in pregnant women (adjusted)
Pregnant: 1.5% | Nonpregnant: 0.9%
aRR: 1.5 (95% CI, 1.2 to 1.8)

Mechanical ventilation

Significantly higher in pregnant women (adjusted)
Pregnant: 0.5% | Nonpregnant 0.3%
aRR: 1.7 (95% CI, 1.2 to 2.4)

Maternal mortality

There was no difference between groups
Pregnant : 0.2% (16 patients) | Nonpregnant: 0.2% (208 patients)
aRR: 0.9 (95% CI, 0.5 to 1.5)
Conclusions
Limitations include

Pregnancy status was missing for approximately 75% of women of reproductive age
Data on race/ethnicity, symptoms, underlying conditions, and outcomes were missing "for a large proportion of cases"
Data not available for the following

Trimester at time of infection was not available
Whether hospitalization was related to COVID-19

Current routine case surveillance does not capture pregnancy or birth outcomes

CDC

concludes that
These findings suggest that among women of reproductive age with COVID-19, pregnant women are more likely to be hospitalized and at increased risk for ICU admission and receipt of mechanical ventilation compared with nonpregnant women, but their risk for death is similar
Learn More – Primary Sources:
CDC (MMWR): Characteristics of Women of Reproductive Age with Laboratory-Confirmed SARS-CoV-2 Infection by Pregnancy Status — United States, January 22–June 7, 2020
CDC: Data on COVID-19 During Pregnancy
CDC Who Needs Extra Precautions: People of Any Age with Underlying Medical Conditions
ACOG: Novel Coronavirus 2019 (COVID-19)
Is There a 'Preeclampsia-Like' Syndrome in Pregnant Women with COVID-19?
PURPOSE:
There is overlapping symptomatology between preeclampsia (PE) and COVID-19 including liver injury and coagulopathy

Being able to differentiate between the two could have significant implications for clinical care as PE with severe features usually requires delivery

Mendoza et al. (BJOG, 2020) sought to investigate pregnancies with COVID-19 and determine, based on clinical, ultrasound and biochemical findings if patients with true PE vs 'PE-like' features could be distinguished
METHODS:
Prospective observational study

Tertiary referral hospital

Participants

Confirmed or suspected COVID-19

Classified in to two groups: Severe vs nonsevere COVID-19, based on presence of severe pneumonia
Aside from clinical outcomes, the following ultrasound and biochemical parameters were also assessed in patients with suspected PE

Uterine artery pulsatility index (UtAPI)

Angiogenic factors: Soluble fms-like tyrosine kinase-1/placental growth factor (sFlt-1/PlGF)

Primary outcome measures

Incidence

of signs and symptoms related to PE, including

Hypertension | Proteinuria | Thrombocytopenia | Elevated liver enzymes | Abnormal UtAPI and increased sFlt-1/PlGF

"UtAPI >95th centile for gestational age, and sFlt-1/PlGF values ≥85 (at <34 weeks) or ≥110 (at ≥34 weeks) were considered highly suggestive of underlying placental disease"
RESULTS:
42 consecutive pregnancies were recruited

Severe (requiring ICU admission): 8

Clinical course of severe group

Prior to onset of severe pneumonia, all 8 women were normotensive and only 1 patient had elevated UtAPI

Median age of severe cases (39.4 years) were significantly higher than nonsevere (30.9 years); p=0.006
Following severe pneumonia onset, 6 women (14.3% of total cohort) met PE criteria including

New onset hypertension and proteinuria and/or thrombocytopenia and/or elevated liver enzymes

No cases met diagnostic criteria in the nonsevere group

All required antihypertensive medication

Only 1 patient had abnormal LDH level >600 UI/L, sFlt-1/PlGF, and UtAPI

4 cesarean births

Worsening COVID-19 (3 cases)

Two cases were still pregnant after recovery from severe pneumonia

PE-like syndrome resolved in both cases
CONCLUSION:
Pregnant women with severe COVID-19 can develop a PE-like syndrome
The authors suggest that only 1 out of the 8 cases demonstrated ultrasound and biochemical features compatible with placental dysfunction

PE-like syndrome vs PE could possibly be differentiated based on these biochemical markers (sFlt-1/PlGF, LDH) and Doppler (UtAPI) features

Based on the resolution in 2 of the cases, the authors state that
PE-like syndrome might not be an indication for earlier delivery in itself since it might not be a placental complication and could resolve spontaneously after recovery from severe pneumonia.
Learn More – Primary Sources:
Preeclampsia-like Syndrome Induced by Severe COVID-19: A Prospective Observational Study
Commentary: Can COVID‐19 in pregnancy cause preeclampsia?
RECOVERY RCT ALERT: Dexamethasone Reduces COVID-19 Deaths
SUMMARY:
The 'Randomised Evaluation of COVid-19 thERapY (RECOVERY) Trial' is a national program in the UK to study multiple potential therapies for SARS-CoV-2 infection. The program involves thousands of doctors, nurses, pharmacists, and research personnel. The dexamethasone branch of the RECOVERY Trial program was halted on June 8th because the steering committee felt there was sufficient evidence to make a determination whether there was benefit to this therapy. The chief investigators, Professors Horby and Landray, reported the findings on June 16, 2020.
The preliminary results found that
Overall dexamethasone reduced the 28-day mortality rate by 17% (0.83 [0.74 to 0.92]; P=0.0007) with a highly significant trend showing greatest benefit among those patients requiring ventilation (test for trend p<0.001)
Methods
Randomized controlled trial (RCT)
Participants

Patients hospitalized with COVID-19

Randomization

Dexamethasone 6 mg daily (oral or IV) vs usual care alone

Primary Outcomes

Within 28 days after randomization: Death | Discharge | Need for ventilation | Need for renal replacement therapy

Additional data collected

Age | Sex | Major co-morbidity | Pregnancy | COVID-19 onset date and severity
Results
Dexamethasone group: 2104 patients | Usual care alone: 4321 patients
Usual care group

28-day mortality rates

Requiring ventilation: 41%

No respiratory intervention: 13%

Dexamethasone group: Reduction in deaths vs usual care alone

Requiring ventilation:

Rate ratio

(RR) 0.65 (95% CI, 0.48 to 0.88]; p=0.0003)

Oxygen only: RR 0.80 (95% CI, 0.67 to 0.96; p=0.0021)

No respiratory intervention: RR 1.22 (95% CI, 0.86 to 1.75; p=0.14)

Need to treat

Ventilated patients: 1 death would be prevented by treatment of approximately 8 patients

Oxygen alone: 1 death prevented by treatment of approximately 25 patients
KEY POINTS:
Reduction in deaths for hospitalized patients with COVID-19 with the use of low dose dexamethasone

Reduced deaths by one-third in ventilated patients

Reduced deaths by 20% for oxygen only patients

No benefit for patients not requiring respiratory support

Full report will be published
Professor Hornsby, one of the chief investigators states that
…dexamethasone should now become standard of care in these patients. Dexamethasone is inexpensive, on the shelf, and can be used immediately to save lives worldwide
Learn More – Primary Sources:
RECOVERY TRIAL: Low-cost dexamethasone reduces death by up to one third in hospitalised patients with severe respiratory complications of COVID-19
Dexamethasone in Hospitalized Patients with Covid-19 — Preliminary Report (NEJM)
FDA Revokes Hydroxychloroquine and Chloroquine EUA for the Treatment of COVID-19
SUMMARY:
The FDA has revoked the Emergency Use Authorization (EUA) for chloroquine phosphate and hydroxychloroquine sulfate. Based on the available data, these medications do not appear to be effective in the treatment of COVID-19 and also present harms, specifically related to cardiac arrhythmias.
An EUA is different than a full FDA approval

EUA based on an FDA evaluation of evidence and risks vs potential or known benefits of "unproven" products during an emergency

Chloroquine phosphate and hydroxychloroquine sulfate, donated to the Strategic National Stockpile, received an EUA to be used to treat certain hospitalized patients with COVID-19 when a clinical trial was unavailable, or participation in a clinical trial was not feasible
Based on benefits/harms analysis, these medications no longer meet the EUA requirements
KEY POINTS:
Research has demonstrated the following regarding hydroxychloroquine and chloroquine (see 'Related ObG Entries' below)

Hydroxychloroquine showed no benefit on mortality or in speeding recovery (RCT)
Suggested dosing regimens for chloroquine and hydroxychloroquine are unlikely to kill or inhibit the virus that causes COVID-19
"The totality of scientific evidence currently available indicate a lack of benefit"

FDA

approved use of chloroquine and hydroxychloroquine

Still both FDA-approved to treat or prevent malaria
Hydroxychloroquine is also approved to treat autoimmune conditions such as chronic discoid lupus erythematosus, systemic lupus erythematosus in adults, and rheumatoid arthritis
Note: "FDA approved products may be prescribed by physicians for off-label uses if they determine it is appropriate for treating their patients, including during COVID"
Possible Drug Interaction with Remdesivir
The

FDA

also released a warning regarding a potential drug interaction between remdesivir and chloroquine and hydroxychloroquine
Data derived from a non-clinical laboratory study demonstrated possible reduction in the antiviral activity of remdesivir activity when co-administered with these medications
The FDA is not currently aware of reduced activity in the clinical setting and continues to evaluate data on this subject
Learn More – Primary Sources:
Coronavirus (COVID-19) Update: FDA Revokes Emergency Use Authorization for Chloroquine and Hydroxychloroquine
Coronavirus (COVID-19) Update: FDA Warns of Newly Discovered Potential Drug Interaction That May Reduce Effectiveness of a COVID-19 Treatment Authorized for Emergency Use
Neonatal Infection: COVID-19 and Risk for Vertical Transmission
PURPOSE:
Walker et al. (BJOG, 2020) sought to investigate the risk for vertical transmission in women with COVID-19 around the time of delivery
A systematic analysis was performed, including an effort to address duplicate reporting in previous studies
METHODS:
Systematic review

and critical analysis (Search from April through May, 2020)

Authors sought out full text copies of any studies that may be eligible for inclusion

Eligibility criteria for studies

Pregnant women with confirmed (positive test or high clinical suspicion) COVID-19
Case reports or case series | No language restriction

Rates of infection were determined for the following

Mode of birth (cesarean or vaginal)
Breast or formula feeding
Rooming in or isolation

Studies underwent disambiguation to avoid duplication of patients among different reports
RESULTS:
49 studies included

666 neonates | 655 pregnant women
11 twins

Infected neonates: 4%
Duplicate pregnancies (in Chinese data) were identified and were properly accounted for in subsequent analyses
Mode of Delivery
Neonatal infection rates based on mode of delivery

Vaginal delivery: 2.7%
Cesarean: 5.3%
Breast vs Formula Feeding
Among neonates with confirmed COVID-19

Breast fed: 7
Formula: 3
Expressed breast milk: 1
Unreported: 17
Rooming In vs Isolation
Among neonates with confirmed COVID-19

Isolated: 7
Rooming in: 5
Not reported: 16
CONCLUSION:
Overall, there was a low rate of neonatal infection following maternal COVID-19 infection
There does not appear to be a greater risk for vertical SARS-CoV-2 transmission based on mode of delivery, breast feeding or rooming in
The authors acknowledge limitations including

Not all newborns tested for SARS-CoV-2
Case series have possibility of bias | More severe cases are more likely to be reported
"…disappointing that details of outcome and care" were not available and should be considered a "missed opportunity"
Due to low newborn infection rate, 'n' of infected neonates is still relatively small and appropriate caution should be used in interpreting the data

The authors conclude that
There is no evidence that isolating the baby away from the mother is beneficial if such precautions are taken, and encouraging the baby to spend time with its mother is likely to help with breastfeeding and bonding

We recommend that separation only occurs where this is necessary for clinical indications
Learn More – Primary Sources:
Maternal transmission of SARS‐COV‐2 to the neonate, and possible routes for such transmission: A systematic review and critical analysis
Do Warmer Temperatures Decrease the Incidence of COVID-19?
BACKGROUND AND PURPOSE:
Sehra et al. (Clinical Infectious Diseases, 2020) investigated the effects of temperature, precipitation, and UV Light on community transmission of SARS-CoV-2
METHODS:
Observational analysis of case data
Data analyzed (January 22 to April 3, 2020)

Daily reported cases of SARS-CoV-2 and daily weather patterns across the US

Analysis

Null hypothesis: There is no association between daily temperatures and COVID-19 spread
Modeling techniques were used to investigate whether daily maximum temperature, precipitation, UV Index and the SARS-CoV-2 incidence 5 days later were related
Sensitivity analyses to assess transmission lags were performed at 3 days, 7 days and 9 days
RESULTS:
974 daily observations
Max temperature of >52°F associated with a lower rate of new cases at 5 days

Incidence rate ratio (IRR) 0.85 (95% CI 0.76 to 0.96; p = 0.009)
Temperature
Temperature <52°F was inversely associated with case rate at 5 days

IRR 0.98 (95% CI 0.97 to 0.99; p = 0.001)

Modeling results: Rate of new cases was lower for theoretical states where daily temperature remained >52°F

At this temperature threshold, modeling predicted that there would be 23-fewer cases per-million per-day by 25 days of the epidemic
UV Index
A 1-unit higher UV index associated with a lower rate at 5 days

IRR 0.97(95% CI 0.95 to 0.99; p = 0.004)
Precipitation
Precipitation was not associated with a greater rate of cases at 5 days

IRR 0.98 (95% CI 0.89 to 1.08; p = 0.65)
CONCLUSION:
COVID-19

incidence

was lower at warmer vs cooler temperatures

Incidence declined with increasing temperature until 52°F

The authors state that while statistically significant, the actual association is small and therefore
…unlikely to provide significant effect beyond current strategies for mitigation

…although there is an association between daily temperature and subsequent case volume the disease may continue to spread in the United States even in periods of warmer weather
Learn More – Primary Sources:
Maximum Daily Temperature, Precipitation, Ultra-Violet Light and Rates of Transmission of SARS-Cov-2 in the United States
Remdesivir RCT Results: 5 or 10 Day Treatment for Severe COVID-19?
BACKGROUND AND PURPOSE:
Remdesivir is an RNA polymerase inhibitor that has antiviral activity against RNA viruses, possibly including SARS-CoV-2
Goldman et al. (NEJM, 2020) sought to evaluate the efficacy and safety of a 5-day vs 10-day course of remdesivir for the treatment of severe COVID-19
METHODS:
Randomized, open-label, phase III clinical trial (RCT)
Participants

Hospitalized COVID-19 (confirmed) patients
Oxygen saturation <94% on room air
Radiologic evidence of pneumonia

Intervention

5 days IV remdesivir
10 days IV remdesivir

Study design

Patients were randomly assigned 1:1
All patients received

200 mg of remdesivir on day 1
100 mg of remdesivir on all subsequent days

Primary outcome

Clinical status on day 1 using a 7-point ordinal scale from days 1 to 14 or until discharge | Worst score (lowest) recorded each day

Statistical analysis

400 patients (200 in each group)
>85% power to detect an

odds ratio

(OR) for improvement of 1.75
Two-sided significance level of 0.05
RESULTS:
397 patients began treatment

5-day group: 200 patients

Median duration of treatment: 5 days

10-day group: 197 patients

Median duration of treatment: 9 days

10-day group had significantly worse clinical status at baseline but otherwise 2 groups were demographically balanced
Primary outcome

There was no statistical difference in clinical improvement between groups at 14 days once adjusting for baseline clinical status (P=0.14)

Nor were there any differences in secondary outcomes including

Time to recovery
Proportion of patients who recovered by days 5, 7, 11 and 14
Death from any cause

The most common adverse effects (5-day vs 10-day)

Nausea: 10% vs 9%
Acute respiratory failure: 6% vs. 11%
Increased ALT: 6% vs 8%
Constipation: 7% in both groups

Discontinuation of treatment due to adverse events

4% in the 5-day group vs 10% in the 10-day group

Post hoc analysis was performed to determine if there was benefit for any subgroups

Patients who progressed to mechanical ventilation: Death by day 14

5-day group: 40%
10-day group: 17%
CONCLUSION:
There was no significant difference in patient outcomes with a 5- or 10-day course of remdesivir in patients with severe COVID-19
These results can not be extended to patients who are ventilated as most patients were not receiving respiratory support prior to receiving remdesivir
The authors note that there was no placebo arm and therefore this study could not determine the efficacy of remdesivir
The authors state
Our trial suggests that if remdesivir truly is an active agent, supplies that are likely to be limited can be conserved with shorter durations of therapy
Learn More – Primary Sources:
Remdesivir for 5 or 10 Days in Patients With Severe Covid-19
RCT Results: Does Hydroxychloroquine Work for COVID-19 Postexposure Prophylaxis?
PURPOSE:
Boulware et al. (NEJM, 2020) sought to determine if hydroxychloroquine can be used to prevent COVID-19 in individuals who have been exposed to SARS-CoV-2
METHODS:
Randomized, double-blind, placebo-controlled trial (RCT)
Participants:

Asymptomatic
Household or occupational exposure to individual with confirmed COVID-19 | <6 feet distance for >10 minutes

High-risk exposure: No face mask or eye shield
Moderate-risk exposure: Face mask but no eye shield

Randomization within 4 days post-exposure

Hydroxychloroquine: 800 mg once, followed by 600 mg in 6 to 8 hours, then 600 mg daily for 4 additional days
Placebo

Primary outcome

New COVID-19 (lab confirmed or compatible symptoms if testing unavailable) within 14 days

Secondary outcomes included

Hospitalization | Death | PCR-confirmed SARS-CoV-2 infection | Symptoms (severity)

Statistical analysis

Two-sided alpha of 0.05 | 90% power | 50% relative effect size
Require 750 participants in each group
RESULTS:
821 participants

Hydroxychloroquine: 414
Placebo: 407

High-risk exposure: 87.6%
New illness compatible with COVID-19

No difference was detected between groups

Hydroxychloroquine: 11.8%
Placebo: 14.3%

Absolute difference: −2.4 percentage points (95% CI, −7.0 to 2.2; P=0.35)

Side effects where higher in the hydroxychloroquine group, although no severe side effects were reported

Hydroxychloroquine: 40.1%
Placebo: 16.8%
CONCLUSION:
The trial was stopped during interim analysis due to futility, with no significant difference between groups
The authors concluded
High doses of hydroxychloroquine did not prevent illness compatible with Covid-19 when initiated within 4 days after a high-risk or moderate-risk exposure
Learn More – Primary Sources:
A Randomized Trial of Hydroxychloroquine as Postexposure Prophylaxis for Covid-19