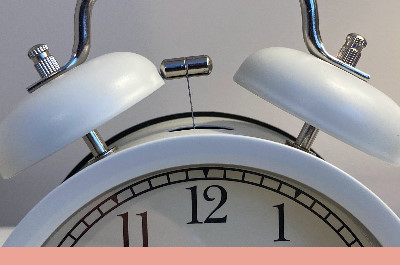 Chronic Hypertension in Pregnancy: Evaluation and Management
CLINICAL ACTIONS:
ACOG has released recommendations on chronic hypertension in pregnancy. Management of chronic hypertension in pregnancy depends on gestational age and symptoms. Initial assessment, including identification of end-organ damage and evaluation of medications will drive treatment and delivery planning.
Evaluation
Ideally preconception or the first prenatal visit is the optimal time to establish a diagnosis (primary vs. secondary hypertension) and assess for end-organ damage, based on a thorough history and physical
Laboratory tests
Complete blood count
Liver function tests
Serum electrolytes (esp. potassium)
Renal Function Tests

Serum creatinine

Mild renal impairment: Cr 0.9-1.4
Moderate renal impairment: Cr 1.4-2.4
Severe renal impairment: Cr 2.4-2.8

Blood urea nitrogen
Spot urine protein/creatinine to screen for proteinuria

<0.15 denotes patient spilling <300 mg for a 24-hour sample
If spot urine ratio elevated, do 24-hour urine
Note: 24-hour urine assessment not required if normal Cr and spot urine ratio <0.15

Order ECG if ≥1 of the following

Chronic hypertension present >4 years
Maternal age >30 years with long standing hypertension
History abnormal ECG
Additional risk factors (i.e. long-standing diabetes)
SYNOPSIS:
The benefits of treating mild to moderate chronic hypertension in pregnancy are not clear, thus a conversation with patients (i.e. shared decision-making) is warranted. Timing of delivery depends on severity of disease and gestational age. Women with chronic hypertension remain at risk for complications during the postpartum period so early follow-up is recommended.
KEY POINTS:
Medical Management
Choice of Antihypertensive
Most commonly used antihypertensives

Labetalol – 'preferred': 200 to 2,400 mg/d po (2 to 3 divided doses)

Initiate at 100 to 200 mg twice a day
Watch for potential bronchospasm
Avoid in women with asthma, heart disease, congestive heart failure, bradycardia and heart block

Nifedipine – 'preferred': 30 to 120 mg/d po (avoid sublingual)

Initiate at 30 to 60 mg daily (extended release)
Avoid in women with tachycardia

Methyldopa – 'less favored': 500 to 3,000 mg/d po (2 to 4 divided doses)

Initiate at 250 mg twice or 3 times/day
May not be as effective and limited by side-effects such as dizziness, depression or sedation

Second line therapy

HCTZ (considered a safe diuretic)

Other medications are available and may be used with MFM consultation
Note: The following medications are not recommended

Ace inhibitors | Angiotensin II receptor blockers | Renin inhibitors | Mineralocorticoid receptor antagonists | Atenolol (due to risk for FGR and LBW)
Threshold for Initiation of therapy
Based on the CHAP Trial (see 'Related ObG Entries' below), ACOG and

SMFM

have revised guidance regarding initiation of therapy for women with mild chronic hypertension during pregnancy
Start antihypertensive therapy at >140/90
Patient on medications prior to pregnancy
In the absence of mitigating factors or side effects

Maintain on their medications
Do not discontinue and wait until blood pressures in the severe range to initiate therapy
Individualize decision whether to discontinue

Replace contraindicated medications and monitor therapy and BP targets accordingly
Target BP
ACOG

Notes that RCT (CHAP Trial) demonstrated benefit of using 140/90 as threshold but did not determine ideal target BP or if there is a BP at which growth restriction may be a concern

SMFM

"…recommends treatment with antihypertensive therapy for mild chronic hypertension in pregnancy to a goal BP <140/90 mm Hg"
Aspirin
Use aspirin for risk reduction (see 'Related ObG Topics below)

Initiate daily low dose aspirin (81 mg) between 12 to 28 weeks gestation
Fetal Surveillance
Antepartum

Timing/interval of testing not well established
Assess fetal growth in the 3rd trimester

Intrapartum

Continuous fetal monitoring
Timing of Delivery
Chronic HTN and no medications

Delivery <38w0d not recommended

Chronic HTN well controlled on maintenance antihypertensive medication

Delivery <37w0d not recommended

Chronic HTN with superimposed preeclampsia without severe features

Expectant management with delivery at 37w0d

Chronic HTN with superimposed preeclampsia with severe features

Expectant management under certain circumstances until delivery at 34w0d (inpatient care only)
Initiation of antenatal steroids as per guidelines (see 'Related ObG Topics below)

Note: When considering the latest time to deliver,

ACOG

states
…expectant management beyond 39 0/7 weeks of gestation should only be done after careful consideration of the risks and benefits and with appropriate surveillance
Postpartum
Early ambulatory visits (within 2 weeks) postpartum

Severe HTN or superimposed preeclampsia may develop for the first time in the postpartum period

Patient may return to prepregnancy regimen and managed appropriately, without fetal considerations

Note: Avoid methyldopa in postpartum period due to risk for depression

Careful medication titration to achieve BP no higher than 150/100 mm Hg
Analgesia

NSAIDs were not associated with BP elevation based on data from women with preeclampsia with severe features

Breastfeeding

Antihypertensives can be used in breastfeeding women
Propranolol and labetalol are preferred due to lower levels in breast milk compared to some other medications
ACE inhibitors can also be used safely unless high doses required
Calcium channel blockers are not associated with adverse outcomes
Note: Diuretics may reduce quantity of breast milk
Learn More – Primary Sources:
ACOG Practice Bulletin 203: Chronic Hypertension in Pregnancy
ACOG: Clinical Guidance for the Integration of the Findings of the Chronic Hypertension and Pregnancy (CHAP) Study
SMFM Statement: Antihypertensive therapy for mild chronic hypertension in pregnancy (The CHAP Trial)
Chronic Hypertension in Pregnancy: Diagnosis and BP Measurement
SUMMARY:
The ACOG guidance on chronic hypertension in pregnancy addresses diagnosis, particularly in light of the 2017 ACC/AHA recommendations that lowered the BP thresholds (see 'Related ObG Topics', below). ACOG states that for patients with stage 1 hypertension (systolic blood pressure of 130–139 mm Hg or diastolic blood pressure of 80–89 mm Hg)
…it is reasonable to continue to manage the patient in pregnancy as chronically hypertensive as specified in this guideline.

The uncertainty of the new approach to hypertension recommended by the ACA and AHA as applied to the care of pregnant women should be an active area of investigation.
Chronic Hypertension: Definitions and Criteria
Definition: Hypertension that is

Diagnosed or present before pregnancy or before 20 weeks of gestation

Diagnosed for the first time during pregnancy without resolution postpartum

Note:

ACOG

states that "the 20-week convention should not be used dogmatically, but rather for orientation while maintaining clinical judgment."

Traditional criteria

Systolic BP: ≥140 mm Hg and/or
Diastolic BP: ≥90 mm Hg

≥2 determinations at least 4 hours apart

Note: In the context of severe hypertension, "the diagnosis can be confirmed within a shorter interval (even minutes) to facilitate timely therapy"

ACC/AHA criteria and definition

Lower threshold (see above) may result in false positive assignment of chronic hypertension
Superimposed Preeclampsia
Preeclampsia that "complicates preexisting chronic hypertension"

May occur in up to 50% of women with chronic hypertension or higher with end-organ failure

Risk increased in the following

African American | Obesity | Smoker | Hypertension ≥4 years | DBP >100 mm Hg at baseline | Previous history of preeclampsia

Consider diagnosis in the following clinical scenarios

Sudden increase in BP or

Proteinuria (above threshold or patient baseline)

Thrombocytopenia | Abnormal LFTs | Elevated Uric Acid

Consider referral to MFM
BP Measurements
Avoid caffeine and smoking prior to taking measurements (minimum 30 minutes)

Cuff size should

Be 1.5 times upper arm circumference or

Encircle arm by at least 80% of the arm width | at last 40% arm circumference

Arm should be at level of the heart

Repeat measurements at a minimum 10 minutes apart

Patient should be seated, legs uncrossed and back supported
Key Points:
Distinction between chronic hypertension and gestational hypertension/preeclampsia can be difficult in the following clinical scenarios

Patient enters care after 20 weeks

Patients with chronic hypertension may have proteinuria due to nephropathy

BP in pregnant women can drop for physiologic reasons, rebounding to pregestational levels later in pregnancy

Acceptable time for resolution of hypertension postpartum not well established

ACOG addresses out-of-office and self-monitoring of BP

Advantages include patient convenience and adherence

Procedures should include

Patient education | Ensure device validation

Home devices can be compared to office devices to ensure accuracy
Learn More – Primary Sources:
ACOG Practice Bulletin 203: Chronic Hypertension in Pregnancy
Locate a Maternal Fetal Medicine Specialist