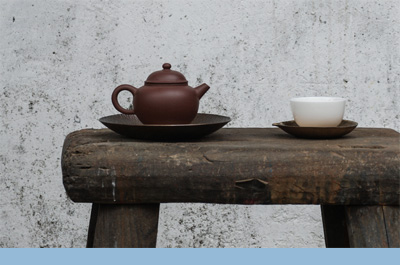 'Chorioamnionitis or Triple I' – How Valid is the NICHD Guideline for the Diagnosis of Intrauterine Infection?
BACKGROUND AND PURPOSE:
In 2015,

NICHD

recommended

Replace 'chorioamnionitis' with 'Triple I'

Intrauterine Inflammation or Infection or both
Antibiotics given only for those meeting 'Triple I' criteria
Isolated fever would not necessarily be treated

Samsiya et al. (Obstetrics & Gynecology, 2019) sought to assess the diagnostic validity of the 'Triple I' approach for the intrauterine infection

Authors additionally measured rates of adverse outcomes in a cohort of febrile intrapartum women
METHODS:
Retrospective cohort study
Women included with the following

≥24 weeks gestation
Temperature ≥100.4°F (38.0°C) during labor or within 1 hour postpartum
Available blood culture data

Fever defined as

Single temperature ≥102.2°F (39.0°C) or
≥100.4°F (38.0°C) but <102.2°F (39.0°C) on two measurements 45 minutes apart

Two analysis groups were defined

Suspected triple I

Documented fever with clinical signs of infection

Isolated maternal fever

At least one temperature ≥100.4°F (38.0°C) in women who did not meet criteria for suspected triple I

NICHD test characteristics ability to predict suspected triple I was assessed

Confirmed triple I: Suspected triple I with placental pathology confirmation

Adverse clinical infectious outcome

Composite of maternal and neonatal adverse infectious outcomes
RESULTS:
339 women

212 with suspected triple I | 127 with isolated maternal fever

Incidence

of adverse clinical infectious outcomes (P=.50)

Women with suspected triple I: 11.8%
Women with isolated maternal fever: 9.5%

Performance characteristics of suspected triple I for confirmed triple I

Sensitivity

: of 71.4% (95% CI 61.4–80.1%)

Specificity

: 40.5% (95% CI 33.6–47.8%)

Performance characteristics for predicting adverse clinical infectious outcomes

Sensitivity: 67.6% (95% CI 50.2–82.0%)
Specificity: 38.1% (95% CI 32.6–43.8%)
CONCLUSION:
NICHD criteria may miss a significant proportion of laboring febrile women at risk for adverse infectious outcomes

NICHD

guideline had low sensitivity and specificity
Women with isolated fever were at risk for adverse infectious outcomes
The authors state
Following the publication of the triple I criteria, the American College of Obstetricians and Gynecologists issued a statement recommending consideration of treatment of women who fall under the umbrella of isolated maternal fever as defined by the NICHD, and our study supports this recommendation
Learn More – Primary Sources:
Diagnostic Validity of the Proposed Eunice Kennedy Shriver National Institute of Child Health and Human Development Criteria for Intrauterine Inflammation or Infection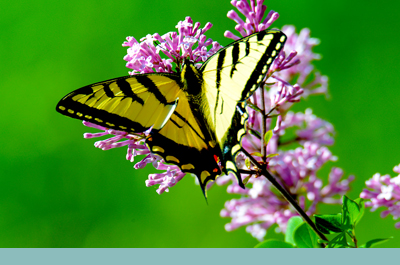 Chorioamnionitis: ACOG Committee Opinion on Diagnosis and Management
CLINICAL ACTIONS:
The NICHD conducted a workshop in January 2015 to review evidence, with special consideration to avoid unnecessary treatment with antimicrobials and imprecise terminology. ACOG released a committee opinion, endorsed by SMFM, that agrees with 3 categories proposed by the workshop but differs regarding a single temperature of 39.0˚C.  While the workshop included this finding under 'isolated maternal fever', ACOG recommends that a single temperature of 39.0˚C be placed in the 'suspected intraamniotic infection' category to maximize sensitivity.
Categories
Isolated maternal fever

Between 38.0˚C and 38.9˚C
With or without persistent temperature elavation
no other clinical criteria indicating intraamniotic infection

Suspected intraamniotic infection

Fever of 39.0˚C or greater on any one occasion
Fever between 38.0˚C and 38.9˚C and at least one of the following clinical findings

Fetal tachycardia

Maternal leukocytosis
Definite purulent fluid from the cervical os

Confirmed intraamniotic infection

Amniocentesis-proven infection through

Positive Gram stain, low glucose or positive amniotic fluid (AF) culture

Placental pathology revealing infection and/or inflammation of placenta, fetal membranes or cord (funisitis)
SYNOPSIS:
Intrauterine infection can have serious complications and include sepsis, prolonged labor, PPH, hysterectomy, endometritis, ICU admission and rarely maternal mortality. Communication with neonatology team is essential. The workshop determined that research is needed in almost all aspects, including biomarkers in AF and maternal and cord blood to aid in diagnosis and treatment.
KEY POINTS:
Overall Management
Intraamniotic infection alone is rarely if ever a reason for immediate cesarean section

However, progress of labor should be monitored
Augmentation of protracted labor "appears prudent"
Base route of delivery on standard obstetric indications

Antibiotics and antipyretics should be administered for suspected or confirmed intraamniotic infection
Isolated maternal fever may be caused by epidural anesthesia, prostaglandin use, dehydration, hyperthyroidism or excess ambient heat

Antibiotics should be considered unless a secondary cause is apparent
Monitor closely for additional signs and/or symptoms of infection

Postcesarean delivery: One additional dose of chosen antibiotic regimen is indicated

Recommended antibiotics: One additional dose is indicated

Add clindamycin 900 mg IV or metronidazole 500 mg IV for at least one additional dose

Alternative antibiotic regimen: One additional dose is indicated

Additional clindamycin is not required

Postvaginal delivery: No additional doses required

If given, additional clindamycin is not required

Consider other risk factors for postpartum endometritis such as bacteremia or persistent fever when deciding whether to continue antibiotics post delivery

Women who delivery vaginally are at a lower risk for endometritis

Use vancomycin if the patient is colonized with group B strep that is resistant to clindamycin or erythromycin or if colonized and antibiotic sensitivities are unavailable
Recommended Antibiotics
Recommended
and
Gentamicin

2 mg/kg IV load followed by 1.5 mg/kg q8hr or
5 mg/kg IV q24hr
Mild Penicillin Allergy
and
Gentamicin

2 mg/kg IV load followed by 1.5 mg/kg q8hr or
5 mg/kg IV q24hr
Severe Penicillin Allergy
Clindamycin 900 mg IV q8hr or Vancomycin 1 g IV q12 hours
and
Gentamicin

2 mg/kg IV load followed by 1.5 mg/kg q8hr or
5 mg/kg IV q24hr
Alternative Regimens
Ampicillin-sulbactam 3 g IV q6hr
Piperacillin-tazobactam 3.375 g IV q6hr or 4.5 g IV q8hr
Cefotetan 2 g IV q12hr
Cefoxitin 2 g IV q8hr
Ertapenem 1 g IV q24hr
Learn More – Primary Sources:
ACOG Committee Opinion 712: Intrapartum Management of Intraamniotic Infection
Evaluation and Management of Women and Newborns With a Maternal Diagnosis of Chorioamnionitis: Summary of a Workshop
Current Management and Long-term Outcomes Following Chorioamnionitis
Maternal fever in labor: etiologies, consequences, and clinical management