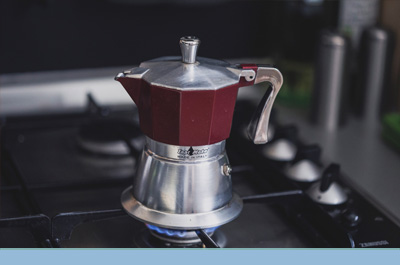 What is the Best Practices Prevention Bundle for Post Cesarean Infection?
BACKGROUND AND PURPOSE:
Following cesarean section, surgical site infection (SSI) is a major health risk for women

 

Some report risk of SSI as high as 9% 

 

There are quality studies and meta-analyses, but they tend to look at individual techniques and 'evidence syntheses' are necessary to summarize best practices, while assessing consistency and quality across studies 

 

Studies may have 'Strong Recommendations', but quality of evidence may be low 

 

Martin et al. (BJOG, 2018) assessed a group of perioperative strategies and surgical techniques to determine the bundle that would reduce post cesarean SSI rates

 
METHODS:
Systematic review

 

 

Includes literature reviews

 

Systematic reviews

 

Meta-analyses

 

Studies were reviewed that included 

 

Competing perioperative strategies and surgical techniques 

 

Reported infection outcomes 

 

SSI risk-reducing strategies were developed using the Grading of Recommendations Assessment, Development and Evaluation (GRADE) approach

 
RESULTS:
Data were collected from 44 studies

 

82 intervention comparator pairs were examined and of those, 3 interventions demonstrated strong evidence for reducing risk
'Suite of Infection Control Strategies' 
Administer pre-incision antibiotic prophylaxis 15-60 minutes before incision 
46% reduced risk of endometritis

 

Endometritis

relative risk

(RR) 0.54 (95% CI, 0.36–0.79)

 

41% reduced risk of wound infection 

 

Wound infection RR 0.59 (95% CI, 0.44–0.81)

 
Prepare the vagina with iodine-povidone solution  
55% reduced the risk of endometritis 

 

Endometritis RR 0.45 (95% CI, 0.25–0.81)

 

No change in wound infection 

 
Spontaneous placenta removal using gentle cord traction  
64% increased risk of endometritis when manual removal of the placenta was used instead of gentle cord traction 

 

Endometritis RR 1.64 (95% CI, 1.42–1.90)

 
Other beneficial strategies 
Fewer unintended uterine extensions and a trend towards less blood loss with blunt cephalad‐caudad uterine expansion

 

Closing the skin with subcuticular sutures had a significantly lower risk of wound complication (e.g., wound dehiscence)

 
Strategies that were strongly not recommended
The following strategies led to longer OR times with no benefit  
Supplemental oxygen

 

Mechanical dilation of the cervix

 

Subcutaneous drain (even in obese women or women with subcutaneous tissue greater than 2 cm thick) 

 

Intra-abdominal irrigation received a 'do not implement' recommendation because aside from extra resource and not benefit, it was also associated with increased intraoperative nausea

 
CONCLUSION:
This study suggests that clinicians should implement a pre-incision antibiotic prophylaxis, vaginal preparation and spontaneous placenta removal infection control bundle for C-section

 
Learn More – Primary Sources:
Best practice perioperative strategies and surgical techniques for preventing caesarean section surgical site infections: a systematic review of reviews and meta-analyses.