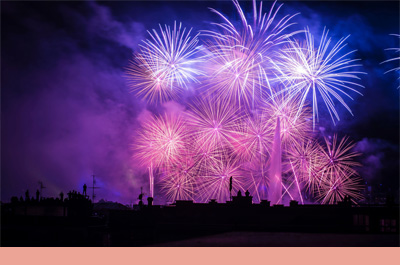 ACMG Recommendations for Preconception and Prenatal Carrier Screening
SUMMARY:
The ACMG provides guidance on preconception and prenatal carrier screening. Multiple factors were taken into consideration for this document, including optimal panel size and which genes should be included. This document divides carrier screening into 4 tiers (see below). In addition, the committee addresses the question of making panels panethnic vs separating these tests out by race and/or ethnicity
Definitions
Carrier screening

Molecular testing used to identify individuals and couples at risk for a child with an

autosomal recessive

or

X-linked

genetic disorder
Generally, carriers are healthy | However, there may be circumstances where individuals may have medical issues (e.g., Fragile X carriers may have risk for premature ovarian failure)
Carrier screening provides patients with knowledge regarding her pregnancy so that she can make informed choices regarding reproductive options and management plans

Carrier

"…Specifically refers to individuals who are heterozygous for a pathogenic or likely pathogenic variant in an autosomal recessive or X-linked condition"
Pre-Test Counseling Requirements
Testing is optional | A patient can decline but request screening at another time
Preconception screening is recommended over prenatal screening

Less stress
Opens up additional options such as PGT

Concurrent partner testing should be offered if testing done during pregnancy
Check to ensure if there is a new reproductive partner | If new partner, carrier screening should be readdressed as couple's risk will have changed
Only a minority of all genetic disorders are tested in carrier screening panels
Genetic variants detected on screening panels usually will have been in families for generations
Carrier screening cannot detect

de novo

(new) mutations in the fetus
Requirements for newborn screening are unchanged

Carrier screening looks at the parents'

DNA

to determine risk for certain genetic conditions in the offspring
Newborn screening is a test that assesses offspring directly for specific medical and genetic conditions

Consanguinity increases risk for autosomal recessive disorders | Couples from certain communities, while not immediate first cousins, may also have increased risk
Residual Risk

Critical to ensure patients understand  that "a negative test reduces the chance to have an affected child but does not eliminate the risk"
What Disorders Should be Tested?
ACMG Has Developed a Tiered Approach to Screening
Tier 1

CF | SMA | Risk Based Screening

Tier 2

≥1/100 carrier frequency (includes Tier 1)

Tier 3:  RECOMMENDED

≥1/200 carrier frequency (includes Tier 2) and X-linked conditions

Tier 4: <1/200 carrier frequency (includes Tier 3) | Genes/conditions will vary by lab
ACMG Recommendations
Carrier screening paradigms should be ethnic and population neutral and more inclusive of diverse populations to promote equity and inclusion
All pregnant patients and those planning a pregnancy should be offered Tier 3 carrier screening
Tier 4 screening should be considered

When a pregnancy arises from a known or possible consanguineous relationship (second cousins or closer)
When a family or personal medical history warrants further risk assessment

ACMG

does not recommend

Offering Tier 1 and/or Tier 2 screening, because these do not provide equitable evaluation of all racial/ethnic groups
Routine offering of Tier 4 panels
Note: ACMG provides a robust explanation for selection of Tier 3 as the recommended panel | Research demonstrates a carrier frequencies of <1/200 adds a "diminishingly small" number of at risk couples (see 'Learn More – Primary Care Sources' below)
KEY POINTS:
Tier 3 is recommended and includes

97

autosomal recessive

genes
16

X-linked

genes, including DMD and Fragile X

Genetic testing can alter risk but cannot rule out the presence of a disorder

Other genes may cause a condition but may not yet be known
The test may not cover all genes or some causative variants
The technology may not be able to test for all causative variants
Analysis of the sequence may be difficult or the algorithms used by a specific lab may misclassify the pathogenicity of a particular variant

Family history is still valuable

Not all genetic disorders are included in prenatal screening panels
Consider referral to genetic professionals if family history suggests the need to examine additional genes beyond what is available on a screening panel

The word 'expanded' in 'expanded carrier screening' is unclear

The word 'expanded 'should be dropped and replaced with  'carrier testing'

Partner testing

Male partners may be offered Tier 3 carrier screening (for autosomal recessive conditions) if carrier screening is being performed at the same time with female partner

Laboratory report requirements are also addressed in the guideline and include among other recommendations the following

Labs "should not report residual risk estimates because carrier frequency and the detection rate of all genes is not established"
"Content of carrier screening panels and the corresponding ACMG tier must be described in the laboratory reports"

The recommendations will likely evolve as more data becomes available
Learn More – Primary Sources:
ACMG: Screening for autosomal recessive and X-linked conditions during pregnancy and preconception: a practice resource of the American College of Medical Genetics and Genomics
Estimating yields of prenatal carrier screening and implications for design of expanded carrier screening panels
Systematic Classification of Disease Severity for Evaluation of Expanded Carrier Screening Panels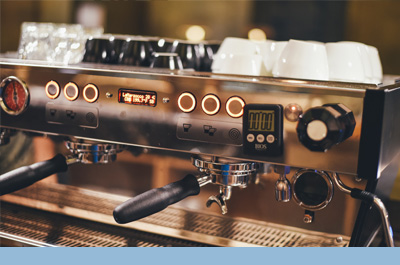 Nusinersen: A Treatment for Spinal Muscular Atrophy (SMA) has Arrived
BACKGROUND AND PURPOSE:
Spinal Muscular Atrophy (SMA) is a serious autosomal recessive disorder

 

ACOG

recommends offering SMA screening to all pregnant women or those considering pregnancy

 

SMA is caused by deletions or loss-of-function mutations in the 

SMN1

gene, causing insufficient expression of the SMN protein. 

 

Another gene,

SMN2

 that is structurally very similar to SMN1, also produces SMN protein, but at only 5 to 10% of the SMN1 levels due to a splice-site variant excludes

exon

7 

 

A medication called nusinersen can alter RNA splicing of SMN2, potentially improving levels and function of the SMN protein 

 

Mercuri et al. (NEJM, 2018) presents results from the phase 3 trial on the use of nusinersen in children with SMA 

 
METHODS:
Multicenter, double-blind, randomized sham-controlled trial 

 

Participants: Children with SMA who had symptom onset after 6 months of age

 

Children were assigned at a 2:1 ratio to

 

Intrathecal administration of nusinersen at a dose of 12 mg (nusinersen group)

 

Sham procedure (control group)

 

Treatment was administered on days 1, 29, 85, and 274

 

Primary outcome:

Least-squares mean

change from baseline in the Hammersmith Functional Motor Scale-Expanded (HFMSE) score at 15 months of treatment

 

HFMSE scores range from 0 to 66 with higher scores meaning better motor function

 

Secondary outcomes 

 

Percentage of children with a clinically meaningful increase from baseline in the HFMSE score, indicating an improvement in at least two motor skills

 
RESULTS:
When comparing the HFMSE score at month 15

 

There was a least-squares mean increase of 4.0 points from baseline compared to a decrease of 1.9 points in the control group

 

There was a significant between-group difference favoring nusinersen 

 

Least-squares mean difference in change, 5.9 points; 95% confidence interval, 3.7 to 8.1 (P<0.001)

 

57% of the children in the nusinersen group as compared with 26% in the control group had an increase from baseline to month 15 in the HFMSE score of at least 3 points (P<0.001)

 

The trial was terminated early due to significant improvement in the treatment arm 

 

The overall

incidence

of adverse events was similar in the nusinersen group and the control group (93% and 100%, respectively)

 
CONCLUSION:
Nusineren lead to clinically meaningful improvement in children with later-onset SMA

 
Learn More – Primary Sources:
Nusinersen versus Sham Control in Later-Onset Spinal Muscular Atrophy