Diagnosis and Treatment of Vulvovaginal Candidiasis
CLINICAL ACTIONS:
Vulvovaginal candidiasis (VVC) presents with symptoms of itching, redness and discharge. Recurrent VVC (RVVC) is diagnosed when women have ≥4 episodes of VVC within 12 months.
Focus on the following when obtaining the history

Location | Duration | Relation to menses | Response to prior treatment and self-treatment | Sexual partners | Contraception
Note: Self-diagnosis and telephone diagnosis are unreliable

Physical exam includes examination of vulva and vaginal vault

Signs of inflammation | Ulcers | Excoriation

Diagnosis

Blastospores or pseudohyphae on saline or 10% KOH microscopy or
Positive culture in the presence of symptoms suggestive of candidiasis
Note: Diagnosis based on history and physical alone are unreliable | If pH paper, KOH, and microscopy are not available, FDA approved commercial tests are available
Classification
Classify as uncomplicated or complicated
Uncomplicated

Sporadic or infrequent
Candida albicans infection (suspected or proven)
Non-immunocompromised
Mild/ moderate symptoms and findings

Complicated

Recurrent: ≥4 infections in 12 months
Severe symptoms and findings
Non-Albicans Candida (NAC)
Immunocompromised, including

Diabetes | Immunosuppression meds | HIV
SYNOPSIS:
VVC is a common clinical condition with most infections due to C. albicans. Uncomplicated infections respond promptly to 1-,3- and 7- day treatment options (see below). Complicated/recurrent VVC may require longer duration of treatment and higher doses of medication. NAC subtypes may be resistant to typical treatment.
KEY POINTS:
Candida albicans is the most common cause of VVC
NAC

Accounts for an increasing number of cases
NAC species include

glabrata | C. tropicalis | C. krusei | C. parapsilosis | C. guilliermondii

Correct identification is important as NACs have resistance/decreased susceptibilities to commonly used treatment
Treatment
Uncomplicated
One-day therapy

Butoconazole 2% sustained-release cream intravaginally 5 g or
Fluconazole 150 mg po (Note – only oral agent) or
Miconazole 1,200 mg vaginal suppository or
Tioconazole 6.5% ointment 5 gram intravaginally

3-day therapy

Clotrimazole 2% cream 5 g daily intravaginally or
Miconazole 200 mg vaginal suppository daily or
Miconazole 4% cream 5 g intravaginally daily or
Terconazole 0.8% cream 5 gm intravaginally daily or
Terconazole 80 mg vaginal suppository daily

7-day therapy

Clotrimazole 1% cream 5 g intravaginally daily or
Miconazole 2% cream 5 g intravaginally daily or
Miconazole 100 mg vaginal suppository
Terconazole 0.4% cream 5g intravaginally daily
Complicated
Fluconazole "is an effective and convenient treatment"
Recurrence (Candida albicans)
Intensive therapy for 7–14 days
Followed by prolonged treatment with fluconazole (first line)

Fluconazole 150 mg weekly for 6 months

Acceptable alternative prolonged therapy (second line) if patient does not want or cannot tolerate fluconazole

Clotrimazole 500 mg weekly or
Clotrimazole 200 mg twice a week
Severe Infection (erosions, fissures, edema)
Acute infection

Topical intravaginal azoles for 10 to 14 days or
Oral fluconazole every 3 days (day 1, 4 and 7)
If NAC confirmed
Approximately 50% of patients may respond to topical imidazole treatment
If unresponsive to topical imidazole treatment use

Boric acid 600 mg vaginal capsules daily x 14 days (minimum)
Note: Boric acid should not be used during pregnancy or lactation

If unresponsive patient, should be referred to a subspecialist
Pregnancy
Topical imidazole therapy for "probably" 7 days (

CDC

)
Note: Oral fluconazole used at high doses for extended periods of time may be associated with a small increase in birth defects | There have been conflicting studies regarding miscarriage and stillbirth | The FDA did not find conclusive evidence for risk of stillbirth or miscarriage with single 150 mg dose (see 'Related ObG Topics' below) | The FDA does "advise cautious prescribing of oral fluconazole in pregnancy"
Other treatments
Data on the efficacy of the following are currently inconclusive

Probiotics | Yogurt | Garlic | Tea tree oil | Low carb diet | Depot medroxyprogesterone | Douching
Learn More – Primary Sources:
ACOG Practice Bulletin 215: Vaginitis in Nonpregnant Patients
An Update on the Roles of Non-albicans Candida Species in Vulvovaginitis
BMJ Clinical Evidence: Candidiasis (vulvovaginal)
CDC STI Treatment Guidelines 2021: Vulvovaginal Candidiasis
BMJ: Recurrent vulvovaginal candidiasis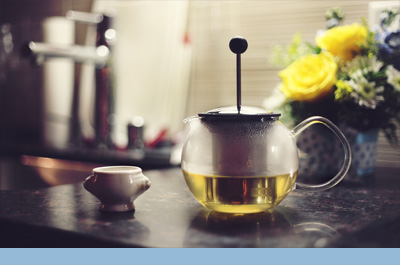 Is Oral Fluconazole Use in Pregnancy Linked to Stillbirths?
BACKGROUND AND PURPOSE:
Despite recommendations against oral fluconazole during pregnancy, 4% of pregnant women in the US are still using this medication
There have been studies associating stillbirth risk with higher doses (>300 mg) but not lower doses (see 'Related ObG Entries' below)
Pasternak et al. (JAMA, 2018) evaluated the association between oral fluconazole use and stillbirth
METHODS:
Nationwide Retrospective Cohort study

Women with singleton pregnancies and stillbirths in Sweden (2006-2104)

Exclusions included pregnancies missing the following information

ID | GA | Nonresidence | Fluconazole or any nonfluconazole oral azole antifungal within 28 days of conception

Primary outcome: Any fluconazole exposure during pregnancy

Stillbirth
Neonatal death (0-27 days after live birth)

Secondary analyses based on dose
RESULTS:
1,485,316 pregnancies were included

Stillbirth analysis included 10,669 exposed and 106,690 unexposed pregnancies
Neonatal outcome analysis included 10,640 exposed and 106,387 unexposed pregnancies

There were no significant differences when comparing exposed to unexposed

Stillbirth: 7 vs 3.6 (per 1000);

Hazard ratio

[HR] 0.76; 95% CI, 0.52-1.10
Neonatal death: 2 vs 1.7 (per 1000);

Risk ratio

[RR] 0.73; 95% CI, 0.42-1.29

Dose did not alter lack of association
CONCLUSION:
There was no association between fluconazole use in pregnancy and increased risk of still birth or neonatal death
The authors do recommend additional studies and data review prior to changing recommendations
Learn More – Primary Sources:
Oral Fluconazole in Pregnancy and Risk of Stillbirth and Neonatal Death