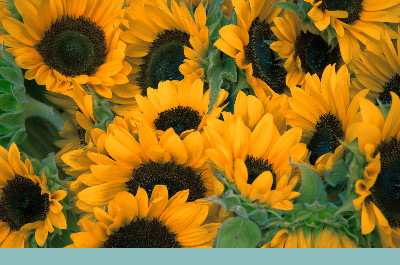 Antenatal Corticosteroids – When to Administer?
The appropriate use of antenatal corticosteroids improves neonatal outcomes, including decreased severity and/or frequency of respiratory distress syndrome (RDS), intracranial hemorrhage, necrotizing enterocolitis and death. Antenatal corticosteroids, when appropriate, are administered in a clinical setting where patients are at risk for preterm delivery within 7 days, irrespective of membrane status and fetal number.
Clinical Actions:
Risk of preterm delivery within 7 days
Between 24w0d to 33w6d – 'Recommended'
Single course of corticosteroids
Between 22w0d and 23w6d – 'May be Considered'
23w0d to 23w6d

Single course of corticosteroids

22w0d to 22w6d

Single course of corticosteroids
Note: ACOG and SMFM revised recommendation states
Antenatal corticosteroids may be considered at 22 0/7 weeks to 22 6/7 weeks of gestation if neonatal resuscitation is planned and after appropriate counseling

Some families may choose to forgo resuscitation and support after appropriate counseling
Between 20w0d and 21w6d – 'Not Recommended'
Antenatal corticosteroids are not recommended due to lack of data suggesting benefit
Late preterm (34w0d – 36w6d)
ACOG 
If no previous corticosteroids

Single course of betamethasone
Not indicated in women diagnosed with clinical chorioamnionitis
SMFM 
Single course of betamethasone in specific populations

Population included in ALPS trial: Recommended

Nonanomalous singleton gestation
High risk for preterm delivery (medically indicated or spontaneous)
No prior antenatal steroids

Select populations not in the original ALPS trial: Suggest consideration for use in the following clinical scenarios

Multiple gestations reduced to a singleton gestation ≥14w0d
Fetal anomalies
Expected to deliver in less than 12 hours

Low likelihood of delivery <37 weeks: Recommend against
Pregestational diabetes: Recommend against due to risk for worsening neonatal hypoglycemia
Repeat or Rescue Courses
Regularly scheduled repeat courses or serial (> 2) courses
If a patient has received one prior course of corticosteroids > 14 days ago, is less than 34w0d gestation and is at risk of preterm delivery within 7 days

a single repeat course of corticosteroids

should be considered (change from previous 'may')

Rescue course corticosteroids could be provided as early as 7 days from the prior dose, if indicated by the clinical scenario (based on Cochrane

meta-analysis

)

Preterm prelabor rupture of membranes (

PPROM

)

There is insufficient evidence to make a recommendation for or against repeat or rescue courses
Dose and Regimen: give first dose even if 2nd dose unlikely
Betamethasone: 12 mg IM, 2 doses 24 hours apart
Dexamethasone:  6 mg IM, 4 doses 12 hours apart
---
Learn More – Primary Sources
ACOG Committee Opinion 713: Antenatal Corticosteroid Therapy for Fetal Maturation
ACOG Practice Advisory: Use of Antenatal Corticosteroids at 22 Weeks of Gestation
ACOG Practice Bulletin No. 171 : Management of Preterm Labor
Society for Maternal-Fetal Medicine (SMFM) Consult #58: Use of Antenatal Corticosteroids for Individuals at Risk for Late Preterm Delivery
Society for Maternal-Fetal Medicine Special Statement: Quality metrics for optimal timing of antenatal corticosteroid administration – American Journal of Obstetrics & Gynecology (ajog.org)
Vaginal Birth After Cesarean
Recorded on May 26th, 2021 at 7:00PM EDT
---
FREE for ObGFirst® Members!
Includes CME
---
Faculty: Sara Petruska, MD, University of Louisville
Moderators: Rebecca Dunsmoor-Su, MD
Missed this month's GrandRounds Live but still want access?
Available exclusively for ObGFirst members
Please login here
---
Not an ObGFirst member?
Subscribe Now! Click here for a free month trial ($9 monthly subscription post-trial – cancellable at any time)
What is ObG GrandRounds Live™?  
ObG GrandRounds Live is a monthly, virtual Grand Rounds experience jointly provided by Postgraduate Institute for Medicine and the ObG Project
Free for ObGFirst Members
Including top speakers with panel discussions and Q&A opportunity
Women's Health topics that are practical and will impact your practice  
Can't make the live event?  It will be recorded
Want CME? Instructions will be sent out to registrants following the live event 
ObG GrandRounds Live is FREE for ObGFirst® Members and ObG Resident CORE™ Members:  
Disclosure of Conflicts of Interest

Postgraduate Institute for Medicine (PIM) requires faculty, planners, and others in control of educational content to disclose all their financial relationships with ineligible companies. All identified conflicts of interest (COI) are thoroughly vetted and mitigated according to PIM policy. PIM is committed to providing its learners with high quality accredited continuing education activities and related materials that promote improvements or quality in healthcare and not a specific proprietary business interest of an ineligible company.

The faculty reported the following relevant financial relationships with ineligible entities related to the educational content of this CE activity:

Faculty: Sara Petruska, MD has nothing to disclose.

Rebecca Dunsmoor-Su, MD receives a salary from Gennev, and consulting fees from ObG Connect. Dr. Dunsmoor-Su has a financial ownership Interest in Gennev and ObBest Practice LLC

The PIM planners and others have nothing to disclose.

Joint Accreditation Statement

In support of improving patient care, this activity has been planned and implemented by the Postgraduate Institute for Medicine and The ObG Project. Postgraduate Institute for Medicine is jointly accredited by the Accreditation Council for Continuing Medical Education (ACCME), the Accreditation Council for Pharmacy Education (ACPE), and the American Nurses Credentialing Center (ANCC), to provide continuing education for the healthcare team.

Physician Continuing Medical Education 

Postgraduate Institute for Medicine designates this enduring material for a maximum of 1 AMA PRA Category 1 Credits™. Physicians should claim only the credit commensurate with the extent of their participation in the activity.

Disclosure of Unlabeled Use

This educational activity may contain discussion of published and/or investigational uses of agents that are not indicated by the FDA. The planners of this activity do not recommend the use of any agent outside of the labeled indications. The opinions expressed in the educational activity are those of the faculty and do not necessarily represent the views of the planners. Please refer to the official prescribing information for each product for discussion of approved indications, contraindications, and warnings.

Disclaimer

Participants have an implied responsibility to use the newly acquired information to enhance patient outcomes and their own professional development. The information presented in this activity is not meant to serve as a guideline for patient management. Any procedures, medications, or other courses of diagnosis or treatment discussed or suggested in this activity should not be used by clinicians without evaluation of their patient's conditions and possible contraindications and/or dangers in use, review of any applicable manufacturer's product information, and comparison with recommendations of other authorities.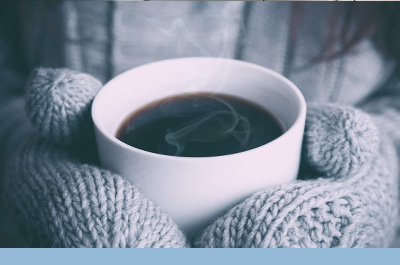 Results of the BUMPES Trial: Sitting Up or Lying Down to Promote Vaginal Delivery with an Epidural in the 2nd Stage of Labor?
BACKGROUND AND PURPOSE:
Recent Cochrane Review did not demonstrate a difference between upright or recumbent when assessing the chance of a spontaneous vaginal birth in women with epidural anesthesia
Brockehurst et al. (BMJ, 2017) sought to determine whether the  upright position  during the second stage of labor increases the chance of spontaneous vaginal birth in women with a low-dose epidural
METHODS:
Birth in the Upright Maternal Position with Epidural in Second stage (BUMPES) Trial
Multicenter randomized controlled trial (RCT)
Inclusion Criteria

≥ 16 years, ≥ 37 weeks gestation, nulliparous, singleton cephalic presentation, and intended to have a spontaneous vaginal birth
2nd stage with low dose epidual in situ

Subjects were assigned to the following groups:

Upright position

Maintain pelvis in as vertical a plane as possible
Walking, kneeling, sitting etc. all acceptable

Lying down position

Up to 30 degrees inclination

Groups were stratified by center

Blinding of participants or clinicians not possible

Primary outcome was spontaneous vaginal birth
Secondary outcomes were

mode of birth, perineal trauma, infant Apgar score <4 at 5 minutes, admission to a neonatal unit
longer term outcomes included maternal physical and psychological health, incontinence, and infant gross developmental delay
RESULTS:
1,556 participants were in the upright group and 1,537 in the lying down group
Primary Outcome

There were significantly fewer spontaneous vaginal births in the upright group (35.2%) vs the lying down group (41.1%) with adjusted

risk ratio

(RR) 0.86 (95% CI 0.78 to 0.94)

Secondary Outcomes

No evidence of difference for most of the secondary maternal, neonatal, or longer term outcomes including

Vaginal delivery, obstetric anal sphincter injury, infant Apgar score <4 at five minutes and maternal fecal incontinence at one year
CONCLUSION:
There is a 5.9% absolute increase in the chance of spontaneous vaginal birth in the lying down group
Authors recognize limitations of the study

Inability to mask
Unless there is an indication to do otherwise, guidance and practice promote women using any position they find more comfortable and may have resulted in superior adherence in the upright group

No obvious mechanism to explain findings
When adding this current cohort of approximately 3,000 well randomized women to previous data, sum of evidence strengthens findings in this paper

Combining present results with previous data, odds ratio of upright vs lying down is 0.80 (95% CI 0.70 to 0.92)
Learn More – Primary Sources:
Upright versus lying down position in second stage of labour in nulliparous women with low dose epidural: BUMPES randomized controlled trial
Does Maternal Depression or Stress Affect Fetal Growth?
BACKGROUND AND PURPOSE:
Intrauterine fetal growth restriction (FGR or IUGR), defined as weight below the 10

th 

percentile, has been associated with excessive maternal stress

 

Most studies are based on birth weight, and therefore cannot fully assess timing of various exposures in addition to

confounders

 

 

Grobman et al. (Journal of Ultrasound in Medicine, 2017) sought to determine whether women reporting greater perceived stress or depression symptoms at start of or during pregnancy would demonstrate altered longitudinal fetal growth

 
METHODS:
NICHD

Fetal Growth Study multicenter prospective (2009 – 2013)

 

Women screened at 8 weeks and 13 weeks 6 days gestation for stress/depression status and underwent serial sonographic examinations

Definition of high risk 

Cohen Perceived Stress Scale (PSS):  Score ≥ 15
Edinburgh Postpartum Depression Survey (EPDS): Score of ≥ 10 (13 used for

sensitivity

analysis)

Fetal weight growth curves and individual biometric parameters were created using serial sonographic data 

 

Interaction between race/ethnicity and stress/depression scores were assessed

 
RESULTS:
Multicenter longitudinal study of 2334 women

 

89% and 90% of women completed PSS and EPDS, respectively, at least once in all trimesters

 

Despite participant's reported PSS or EPDS score, longitudinal growth curves and fetal weight were similar

 

Race/ethnicity did not modify biometric parameters

 
CONCLUSION:
Quantified depressive symptoms and greater perceived stress are not associated with alterations in fetal growth throughout all three trimesters

 

Authors recommend further research to determine whether combination of stress and/or depression with environmental factors may alter fetal growth

 

This paper complements the Wing et al. study that likewise did not find an association between perceived maternal stress and neonatal growth measurements (summarized in 'Related ObG Topics' below)

 
Learn More – Primary Sources: 
Maternal Depressive Symptoms, Perceived Stress, and Fetal Growth
Macrosomia: Determination of EFW and Recommendations for Delivery
WHAT IS IT?
The term fetal macrosomia implies growth beyond an absolute birth weight of 4000 grams or 4500 grams, regardless of gestational age. The risk of morbidity for both infants and mothers increases when the birthweight is between 4000 and 4500 grams. Risks for maternal and newborn morbidity rise considerably with birthweights >4500g. A correct diagnosis can only be made after weighing an infant at birth, as ultrasound prediction is not precise.
CLINICAL ACTIONS:
Consider a prophylactic cesarean for suspected fetal macrosomia if the EFW (estimated fetal weight) is > 5000 grams in women without diabetes
Consider a prophylactic cesarean for suspected fetal macrosomia if the EFW is > 4500 grams in women with diabetes
Induction before 39w0d is not suggested for suspected fetal macrosomia as induction has not been shown to improve maternal or fetal outcomes
Suspected fetal macrosomia is not a contraindication to a trial of labor after cesarean
SYNOPSIS:
In the United States, 7.8% of all live-born infants weigh > 4000 grams and 1% weigh > 4500 grams. The most serious complication of fetal macrosomia is shoulder dystocia which complicates 0.2-3.0% of all vaginal deliveries. When the birthweight is > 4500 grams, the shoulder dystocia rate increases to 9-14%. The shoulder dystocia rate increases to 20-50% in the presence of maternal diabetes when the birthweight is > 4500 grams.  'Large for gestational age (LGA)' also refers to excessive fetal growth, but rather than absolute weight, LGA is usually defined as ≥90th percentile for a given gestational age.
KEY POINTS:
Risk Factors for Macrosomia
Preexisting maternal diabetes
Uncontrolled gestational diabetes
Excessive gestational weight gain
Excessive inter pregnancy weight gain
Prior macrosomic infant
Post-term pregnancy
Maternal nonsmoking status
Maternal Risks Associated with Macrosomia
Increased risk of cesarean delivery
Postpartum hemorrhage
Vaginal lacerations
Fetal Risks Associated with Macrosomia
Shoulder dystocia leading to brachial plexus injury or clavicular fracture
Decreased 5 minute Apgar score
Increased rates of admission to the NICU, including longer stays
Obesity later in life
Accuracy of EFW Measurement
Fundal height

"Poor predictor of macrosomia": Better at ruling out than identifying macrosomia
Sensitivity: 29% to 70%

Specificity

: >90%

Abdominal palpation maneuvers

Sensitivity: 16% to 68%
Specificity: 90% to 99%

PPV

: 38% to 80%

In women with diabetes

"Clinical estimates of macrosomia are as predictive as those derived with ultrasonography"

Ultrasound

Prediction of birth weight >4,500g

Sensitivity

: 10% to 45%
Specificity: 57% to 99%
PPV: 11% to 44%

NPV

: 92% to 99%

Prediction of birth weight >4,000g

Sensitivity: 56%

Specificity

: 92%

Hadlock estimation

Newborns>4,500 g: Mean absolute percent error of 13% | Increases with greater EFW
Nonmacrosomic newborns: Mean absolute percent error of 8%
Note: Upon review of current literature, ACOG states
No single formula based on ultrasound biometry performs significantly better than others for the detection of macrosomia more than 4,500 g

Similar to clinical estimates of fetal weight, ultrasonography can be used most effectively as a tool to rule out macrosomia, which may help avoid maternal and fetal morbidity
Learn More – Primary Sources:
ACOG Practice Bulletin No. 216 : Macrosomia
ACOG Guidelines on 'Vaginal Seeding'
SUMMARY:
Vaginal Seeding describes the practice of using a gauze or swab to "transfer" vaginal fluids to an infant delivered by cesarean section by swabbing the infant's mouth, face or body. The working theory behind this procedure is based on data suggesting decreased autoimmune disorders, asthma and allergic diseases in infants delivered vaginally. However, presently, there is no evidence to support the use of this practice in the general population due to lack of rigorous studies and outcomes data.
"The American College of Obstetricians and Gynecologists does not recommend or encourage vaginal seeding outside of the context of an institutional review board-approved research protocol, and it is recommended that vaginal seeding otherwise not be performed until adequate data regarding the safety and benefit of the process become available.
The American College of Obstetricians and Gynecologists only supports the performance of vaginal seeding in the context of an institutional review board-approved research protocol."
KEY POINTS:
Previous Studies
Current evidence is very limited regarding outcomes and therefore studies are ongoing to determine actual risks
The pilot study inclusion criteria included

No group B streptococci
No signs of vaginosis
Vaginal pH <4.5
Risks
20% of pregnant women at term are group B streptococci carriers

Potential risk for lethal newborn infection if vaginal seeding conducted in the general population

Additional infectious risks to the neonate included undiagnosed

C trachomatis | N gonorrhea | HPV | Group A streptococci | HSV | Other infections

Above neonatal infections may be prevented with cesarean and no vaginal seeding
Counseling for Women Who Desire Vaginal Seeding
ACOG

provides guidance on counseling if a patient insists on performing the procedure (herself)
Designated newborn's pediatrician / family physician should be informed
Aside from a discussion (with documentation) regarding the above risks for newborn infection and consequent harms, ACOG states
Risk stratification is reasonable for such women in the form of testing for infectious diseases and potentially pathogenic bacteria. Serum testing for herpes simplex virus and cultures for group B streptococci, Chlamydia trachomatis, and Neisseria gonorrhea should be encouraged.
Learn More – Primary Source: