Consensus Statement: Screening for Early-Onset Preeclampsia and Aspirin Prophylaxis in the US
SUMMARY:
Under the auspices of the Gottesfeld-Hohler Memorial Foundation, a Consensus Statement was developed to address the multiple guidelines regarding screening for early-onset preeclampsia (open access summaries of these recommendations can be found below in 'Related ObG Topics'). This 'Think Tank Summary' was comprised of expert participants, including representatives from ACOG, NICHD, SMFM, AIUM, FMF and ISUOG. The Consensus Statement recognizes that while there are differences regarding approach, there is consensus regarding the importance of screening and use of prophylactic aspirin when appropriate. The authors conclude with the following
…it is strongly advised to identify patients at high risk for preeclampsia at least by the guidelines of ACOG, SMFM, the U.S. Preventative Services Task Force, or the Fetal Medicine Foundation criteria.

Offering prophylactic low-dose aspirin starting in the late first or early second trimester, and close scrutiny of these women throughout pregnancy, may help to avert or mitigate the severe complications for the mother, fetus, and neonate that can result from preeclampsia.
KEY POINTS:
Summary of Professional Recommendations
USPSTF

and ACOG/SMFM

Recommend screening for preeclampsia using personal and family history risk factors
Support the use of low-dose aspirin (81 mg), optimally beginning early in pregnancy <16 weeks (per

ACOG

)

FMF (aligned with ISUOG and

FIGO

recommendations)

Based on results from the ASPRE trial (see summary below in 'Related ObG Topics'), these organizations recommend combined screening
The early-preeclampsia screening algorithm includes

Maternal factors (history, demographics, CVD and metabolic profile)
Maternal arterial BP (MAP)
Placental growth factor (PlGF)
Pulsatility index (PI) to assess uterine artery resistance

For women at high risk, aspirin should be started early in pregnancy

Ideally between 11w0d and 14w6d
150 mg every night until 36 weeks, delivery or preeclampsia is diagnosed

Several studies have duplicated the success of ASPRE regarding test performance

However, the Consensus Statement points out that some other investigators have not demonstrated similar results
"Reason for the discrepancy is unclear" but could be due to different populations and/or quality of MAP and ultrasound technique
Review of Aspirin Data
The Consensus Statement provides a literature review of prophylactic aspirin for the prevention of preeclampsia
Prophylactic aspirin impacts early-onset and not term preeclampsia
ASPRE study outcome was preeclampsia diagnosis
The study did not show an overall difference in rates of preeclampsia but rather preeclampsia that led to delivery <37 weeks
The above may explain those studies that could not duplicate ASPRE performance | Delivery protocols and standards can vary by region
Dosing
The Consensus Statement recognizes data to support aspirin doses >100 mg
Higher dose does not appear to increase maternal risk
Data regarding potential fetal/newborn risks related to altered platelet function are 'limited'  
Universal aspirin prophylaxis
There has been literature suggesting that universal aspirin prophylaxis is the most cost-effective strategy (for study review, see 'Related ObG Topics' below)
Data limited

Results are based on modeling and not 'real world' usage
Complications that would occur in approximately 4 million pregnancies is unknown (although authors acknowledge maternal safety for low-dose aspirin)
Compliance rates are not known

The Consensus Statement calls for further trials
Implementation Considerations
The Consensus Statement recognizes that the FMF model may detect >80% of early-onset preeclampsia
However, hurdles related to US implementation include

Addition of new expenses
Training and availability of sonologists with appropriate skill set for assessment of uterine artery PI

Aspirin dose

"Uncertainty remains regarding optimal dosage (81 vs 162 vs 150)"
---
---
Learn More – Primary Sources:
Gottesfeld-Hohler Memorial Foundation Risk Assessment for Early-Onset Preeclampsia in the United States: Think Tank Summary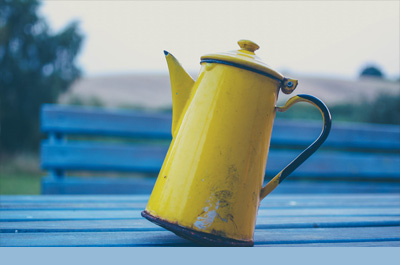 ASPRE Trial: A Combined Risk Algorithm and Use of Aspirin to Prevent Preterm Preeclampsia
BACKGROUND AND PURPOSE:
Multiple studies have demonstrated beneficial effects of low dose aspirin for prevention of preeclampsia
ACOG supports the key USPSTF findings and recommends considering the use of low dose aspirin (81 mg/day) between 12 and 28 weeks' gestation in women with known clinical risk factors including

History of preeclampsia, especially if accompanied by an adverse outcome
Multifetal gestation
Chronic hypertension
Diabetes (Type 1 or Type 2)
Renal disease
Autoimmune disease (for example, systematic lupus erythematosus, antiphospholipid syndrome)

An alternative Bayesian risk algorithm that combines multiple clinical, biochemical and fetal sonographic (functional) findings at 11 to 13 weeks has been well studied an appears to have superior performance characteristics when compared to clinical factors alone

Applicable to general pregnant population, not just high risk

Previous studies have found that (1) starting aspirin ≤ 16 weeks provides greater preventative benefit; (2) prevention is limited to preterm preeclampsia; (3) there is a positive dose-dependent benefit effect beyond 81 mg/day; (4) taking aspirin in the evening may be beneficial
Purpose: The goal of the Aspirin for Evidence-Based Preeclampsia Prevention (ASPRE) trial (Rolnik, NEJM 2017) was to determine if 150 mg of aspirin at night could reduce the

incidence

of preterm preeclampsia in women identified at high risk using the combined Bayesian model approach
METHODS:
Randomized, double-blind, placebo-controlled trial (RCT)
Population: Women undergoing their routine prenatal visit at 11 weeks 0 days through 13 weeks 6 days
Screening tool: Bayesian risk algorithm which assesses the following factors

Age
Weight and height (BMI)
Racial/ethnic origin (white, Afro-Caribbean, South Asian, East Asian, and mixed)
Medical History

Chronic hypertension
Systemic lupus erythematosus or antiphospholipid syndrome
Diabetes mellitus type 1 or 2

Mode of conception – spontaneous vs. assisted
Obstetrical history

Parity ( ≥ 24 weeks)
Previous preeclampsia
Gestational age and weight at delivery in the last pregnancy
Interval since last pregnancy

Family history of preeclampsia in the patient's mother
Biomarkers

Mean arterial pressure (MAP)
Uterine artery pulsatility index (UtA-PI)
Pregnancy associated plasma protein-A (PAPP-A)
Placental growth factor (PlGF)

Intervention:  150 mg dose/day of aspirin or placebo from 11 to 14 weeks until 36 weeks

2971 women out of 26,941 women (11.0%) were 'screen positive' for risk of preterm preeclampsia
Following exclusion, withdrawal and loss to follow up, 798 participants remained in the aspirin group and 822 in the placebo group
RESULTS:
Delivery with preeclampsia < 37 weeks: Definition of preeclampsia based on International Society for the Study of Hypertension in Pregnancy criteria
1.6% in the aspirin group had preterm preeclampsia vs. 4.3% in the placebo group (

odds ratio

0.38; 95% CI 0.20 to 0.74; P=0.004)
Secondary Outcomes:  Such as abruption, stillbirth, miscarriage, neonatal morbidity and mortality
No statistical differences found but study not powered to draw definitive conclusions
Adverse Events: Including maternal, fetal and neonatal
No statistical differences between groups overall, including anemia, vaginal, nasal and other bleeding
CONCLUSION:
Aspirin did not reduce the incidence of term preeclampsia
In singleton pregnancies, using a combined Bayesian risk assessment tool, 150 mg of aspirin nightly from 11-14 weeks until 36 weeks led to a 62% reduction in the rate of preterm preeclampsia compared to placebo
Learn More – Primary Sources:
Aspirin versus Placebo in Pregnancies at High Risk for Preterm Preeclampsia
Competing risks model in screening for preeclampsia by maternal characteristics and medical history
Accuracy of competing-risks model in screening for pre-eclampsia by maternal factors and biomarkers at 11-13 weeks' gestation