ACOG and SMFM Both Release Guidance on Gestational Diabetes – Insulin vs Metformin for First-Line Therapy?
SUMMARY:
The SMFM released a statement on the use of metformin as a first-line alternative to insulin in women with GDM. ACOG has also released an update to the major 2017 Practice Bulletin which also addresses this issue and still considers insulin the preferred option to treat women who are not adequately controlled with appropriate nutritional therapy.
Both the ACOG update and SMFM statement summarize the literature, including recent meta-analyses on the comparison studies between insulin and metformin

Data has been conflicting based on whether non-published studies included women with type II diabetes
Some studies have demonstrated a higher risk for preterm birth (but lower for gestational hypertension) in the metformin group while other studies have not identified a difference in preterm birth
ACOG
Based on current evidence, ACOG states that, consistent with

ADA

guidance, insulin is the 'preferred' approach for GDM for women not sufficiently controlled with diet and exercise
In addition, the

ACOG

update states
Thus, although metformin may be a reasonable alternative approach to treat gestational diabetes, it is important to counsel women about the lack of superiority when compared with insulin, the placental transfer of the drug, and the absence of long-term data in exposed offspring. Additionally, in the aforementioned prospective trials, between 26% and 46% of women who took metformin alone eventually required insulin.
SMFM
Upon review of the evidence, SMFM considers metformin to be a "reasonable and safe first-line pharmacologic alternative to insulin"
More data is needed to establish long-term safety of oral agents
Glyburide has been associated with adverse neonatal events, such as macrosomia and hypoglycemia but

SMFM

also acknowledges that "the evidence of benefit of one oral agent over the other remains limited"
SMFM does acknowledge that their statement conflicts with ACOG, however
…this difference is based on the values placed by different experts and providers on the evidence available in the medical literature and is not meant to represent an exclusive course of management.
KEY POINTS:
Other ACOG Updates
One abnormal values on the 3 hour OGTT
In the previous 2017 practice bulletin, while it was clearly stated that diagnosis of GDM is based on 2 abnormal values on the 3 hour OGTT, ACOG seemed to suggest that one abnormal value may be sufficient to make the diagnosis
In the updated 2018 version,

ACOG

has clarified that statement

One abnormal glucose level may warrant a higher level of scrutiny, but is not sufficient for diagnosis
More studies are required to determine risk of adverse outcomes and who would benefit from making this a diagnostic criteria
Clarification of insulin use and dosage
ACOG has clarified the previous practice bulletin and now states that in women who have abnormal postprandial and fasting glucose levels

Insulin starting dose is 0.7-1.0 units/kg daily
Dosage should be divided and long-acting or intermediate-acting insulin in combination with short-acting insulin should be used

Previously, the 2017 documented stated that insulin was 'first line' therapy and the updated document now says 'preferred'

ACOG recognizes that clinicians may assess the clinical circumstances and find the use of oral agents to be a better alternative in women (e.g., patient cannot afford insulin or feel administering the drug would be unsafe)
Macrosomia and cesarean section
The recommendation that women with GDM should be counseled about the risks/benefits of a scheduled cesarean section if the estimated fetal weight is ≥4,500 g has been moved from 'limited or inconsistent scientific evidence' (Level B) to 'consensus and expert opinion' (Level C)
Learn More – Primary Sources:
SMFM Statement Pharmacological treatment of gestational diabetes
ACOG Practice Bulletin 190: Gestational Diabetes Mellitus
FDA bans the use of powdered surgical gloves
SUMMARY:
The FDA has recently released an official ban on powdered surgeon's gloves, powdered patient examination gloves, and absorbable powder for lubricating a surgeon's glove. Many providers have already transitioned to powderless gloves. Powdered gloves are associated with asthma, lung inflammation and surgical adhesions. It is important to note, these products not only pose risks to patients, but providers as well. The rule, published on December 19, 2016, is available in the link below.
Learn More – Primary Sources:
Federal Register: Banned Devices; Powdered Surgeon's Gloves, Powdered Patient Examination Gloves, and Absorbable Powder for Lubricating a Surgeon's Glove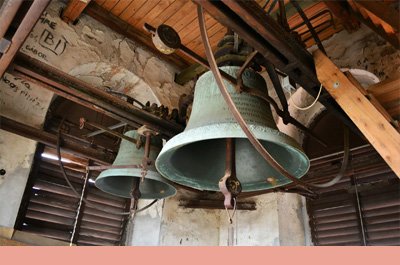 ACOG Response to FDA Communication on Anesthesia in Pregnancy
SUMMARY:
In 2016, the FDA released a warning stating that repeated or lengthy use of general anesthetic or sedation drugs in children less than 3 years of age or in pregnant women in their 3rd trimester may be harmful to children's brain development. The FDA issued an update (2017) requiring warnings to be added to labels of these medications. The FDA does point out in the update that the concern relates to procedures >3 hours and that most surgeries in the 3rd trimester are generally well within that time frame. Therefore, the FDA safety communication states
We are advising that in these situations, pregnant women should not delay or avoid surgeries or procedures during pregnancy, as doing so can negatively affect themselves and their infants
In response to the initial warning, ACOG released a practice advisory (2016) making the following important points
The data used to derive this warning were obtained from a pediatric study only – no pregnant women were included
There are potential negative clinical implications if healthcare professionals hesitate in providing appropriate care and management
The FDA did not seek input from ACOG and obsetetrician-gynecologists were not involved in the development of this warning
As a result of the above and based on current evidence
ACOG continues to recommend that women in any trimester of pregnancy should be counseled regarding evidence-based benefits and risks of any proposed interventions which may involve the use of general anesthetic or sedative agents, and no woman should be denied a medically indicated surgery or procedure which may involve the use of these agents
ACOG and the American Society for Anesthesiologists (2019) confirmed the above in their committee opinion and state that presently there is "no evidence that in utero human exposure to anesthetic or sedative drugs has any effect on the developing fetal brain."
Learn More – Primary Sources:
ACOG / American Society of Anesthesiologists Committee Opinion 775: Nonobstetric Surgery During Pregnancy
FDA Drug Safety Communication: FDA approves label changes for use of general anesthetic and sedation drugs in young children
Does General Anesthesia Exposure in Infancy Impact Neurodevelopment?
ACOG Guidelines on 'Vaginal Seeding'
SUMMARY:
Vaginal Seeding describes the practice of using a gauze or swab to "transfer" vaginal fluids to an infant delivered by cesarean section by swabbing the infant's mouth, face or body. The working theory behind this procedure is based on data suggesting decreased autoimmune disorders, asthma and allergic diseases in infants delivered vaginally. However, presently, there is no evidence to support the use of this practice in the general population due to lack of rigorous studies and outcomes data.
"The American College of Obstetricians and Gynecologists does not recommend or encourage vaginal seeding outside of the context of an institutional review board-approved research protocol, and it is recommended that vaginal seeding otherwise not be performed until adequate data regarding the safety and benefit of the process become available.
The American College of Obstetricians and Gynecologists only supports the performance of vaginal seeding in the context of an institutional review board-approved research protocol."
KEY POINTS:
Previous Studies
Current evidence is very limited regarding outcomes and therefore studies are ongoing to determine actual risks
The pilot study inclusion criteria included

No group B streptococci
No signs of vaginosis
Vaginal pH <4.5
Risks
20% of pregnant women at term are group B streptococci carriers

Potential risk for lethal newborn infection if vaginal seeding conducted in the general population

Additional infectious risks to the neonate included undiagnosed

C trachomatis | N gonorrhea | HPV | Group A streptococci | HSV | Other infections

Above neonatal infections may be prevented with cesarean and no vaginal seeding
Counseling for Women Who Desire Vaginal Seeding
ACOG provides guidance on counseling if a patient insists on performing the procedure (herself)
Designated newborn's pediatrician / family physician should be informed
Aside from a discussion (with documentation) regarding the above risks for newborn infection and consequent harms, ACOG states
Risk stratification is reasonable for such women in the form of testing for infectious diseases and potentially pathogenic bacteria. Serum testing for herpes simplex virus and cultures for group B streptococci, Chlamydia trachomatis, and Neisseria gonorrhea should be encouraged.
Learn More – Primary Source: