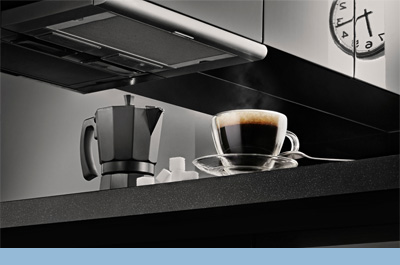 Meta-Analysis: Does Vitamin D Reduce the Risk of Progression from Prediabetes to Diabetes?
BACKGROUND AND PURPOSE:
Pittas et al. (Annals of Internal Medicine, 2023) evaluated whether administration of vitamin D decreases risk for diabetes among people with prediabetes
METHODS:
Systematic review

and individual patient data (IPD)

meta-analysis

Study inclusion criteria

Studies specifically designed to test the effects of oral vitamin D vs placebo on new-onset diabetes in adults with prediabetes

Study design

Analyses were conducted by intention to treat

Studies testing cholecalciferol and eldecalcitol vs matching placebos were included

Primary outcome

Time to event for new-onset diabetes

Secondary outcomes

Regression to normal glucose regulation
RESULTS:
3 trials | 4190 participants
Vitamin D reduced risk for diabetes in adults with prediabetes

Adjusted

hazard ratio

(aHR) 0.85 (95% CI, 0.75 to 0.96)

3-year absolute risk reduction: 3.3% (95% CI, 0.6 to 6.0)

The effect of vitamin D did not differ in prespecified subgroups
Among participants assigned to the vitamin D group who maintained a mean serum 25-hydroxyvitamin D level of ≥125 nmol/L (50 ng/mL) during follow-up vs 50 to 74 nmol/L (20 to 29 ng/mL), cholecalciferol reduced the risk for diabetes

HR 0.24 (95% CI, 0.16 to 0.36)

3-year absolute risk reduction: 18.1% (95% CI, 11.7 to 24.6)

Vitamin D increased the likelihood of regression to normal glucose regulation

Rate ratio

1.30 (95% CI, 1.16 to 1.46)

There was no evidence of difference in the rate ratios for adverse events

Kidney stones: rate ratio 1.17 (95% CI, 0.69 to 1.99)

Hypercalcemia: rate ratio 2.34 (95% CI, 0.83 to 6.66)

Hypercalciuria:

rate ratio

1.65 (95% CI, 0.83 to 3.28)

Death: rate ratio 0.85 (95% CI, 0.31 to 2.36)
CONCLUSION:
For adults with prediabetes, vitamin D supplements reduce the risk of progression to diabetes
The authors state
This IPD meta-analysis of vitamin D trials, specifically designed and conducted for diabetes prevention, overcame limitations of meta-analyses that used aggregate data from heterogeneous studies and provides evidence supporting the use of vitamin D in people with prediabetes to reduce their risk for progression to type 2 diabetes
Learn More – Primary Sources:
Vitamin D and Risk for Type 2 Diabetes in People With Prediabetes: A Systematic Review and Meta-analysis of Individual Participant Data From 3 Randomized Clinical Trials
---
ALERT: Get Updates on USPSTF 2022 Pap Smear Changes
The USPSTF will soon release new draft recommendations for cervical cancer screening. The proposed changes will impact our practices and most importantly – our patients. We will only have a brief window of time to comment on the proposed recommendations.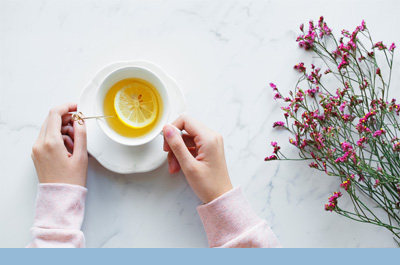 Can Women with Mild Cognitive Impairment Revert Back to Normal Cognition?
BACKGROUND AND PURPOSE:
Reversion to normal cognition (NC) from mild cognitive impairment (MCI) is possible, although most individuals with MCI do progress to dementia
Iraniparast et al. (Neurology, 2022) estimated transition rates from mild cognitive impairment (MCI) to normal cognition (NC) and dementia as well as associated impact of risk factors
METHODS:
Secondary analysis of longitudinal data

Cognitive ability of cohort of religious sisters assessed at baseline and yearly until death or study end (12 annual assessments)

Population

Women from the Nun Study Cohort

Exposures

APOE

e4 allele of the APOE gene increases risk for late-onset Alzheimer disease

Cognitive reserve indicators

Academic performance: High school grades

Written language skills: Idea density | Grammatical complexity

Study design

Modelling was used to estimate transition between cognitive states

Transitions were considered

Reversible between NC and MCI

Nonreversible from dementia and MCI

Primary outcome

Instantaneous transition rates between NC, MCI and dementia

Rate of reversion to NC vs progression to dementia
RESULTS:
619 participants

MCI during study period: 472

MCI patient outcomes during study period

≥1 reverse transition to NC: 30.3%

Never developed dementia: 83.9%

Mean follow-up: 8.6 years

In models that adjusted for age group and APOE

Higher level of education significantly increased the relative rate ratio (RR) of reversion vs. progression

Bachelor's degree: aRR ratio 2.60 (95% CI, 1.05 to 6.45)

Master's degree or higher: aRR ratio 2.94 (95% CI, 1.27 to 7.22)

Cognitive reserve indicators were significantly associated with a higher adjusted RRs of reversion vs. progression

Higher vs. lower levels for English grades

RR ratio: 1.83 (95% CI, 1.07 to 3.14)

Idea density

RR ratio: 3.93 (95% CI, 1.30 to 11.92)

Grammatical complexity

RR ratio: 5.78 (95% CI, 1.56 to 21.42)
CONCLUSION:
Many participants with MCI did not progress to dementia, and in ~30% of cases actually experienced reversion to normal cognition
Indicators of cognitive reserve, such as education level and written language skills, were associated with higher rates of reversion vs progression
Limitations of the study include: The Nun Study cohort may not be generalizable | Transitions may reflect cognitive reserve but may also reflect normal variation over time
The authors state
Knowledge of predictors of reversion from MCI to NC is important to inform the design and interpretation of clinical trials, given that a substantial proportion of participants may experience improvement from MCI to NC even without intervention

Evidence of predictors of these reverse transitions may also inform population-level intervention strategies targeting these characteristics to prevent or postpone MCI and dementia
Learn More – Primary Sources:
Cognitive Reserve and Mild Cognitive Impairment: Predictors and Rates of Reversion to Intact Cognition vs Progression to Dementia
Does Maternal COVID-19 Vaccination Protect Against Infant Hospitalization Due to COVID?
BACKGROUND AND PURPOSE:
Halasa et al. (

CDC

MMWR

, 2022) assessed the effectiveness of maternal completion of a 2-dose mRNA COVID-19 vaccination series during pregnancy against COVID-19 hospitalization in infants
METHODS:
Test-negative, case-control study

Real-world evaluation at 20 US pediatric hospitals during a period of Delta and Omicron variant circulation

Participants

Infants aged <6 months admitted outside of their birth hospitalization to a pediatric hospital during July, 2021 to January, 2022

Case infants had a positive COVID-19 test

Control infants had a negative COVID-19 test

Exposure

Maternal vaccination ≥14 days before delivery

Defined as completion of a 2-dose series of either Pfizer-BioNTech or Moderna mRNA COVID-19 vaccine

Study design

Control-infants were matched to case-infants by site and were hospitalized within 3 to 4 weeks of a case-infant's admission date

In a secondary analysis, effectiveness of maternal receipt of the second dose of COVID-19 vaccination early in pregnancy (within the first 20 weeks) and late in pregnancy (21 weeks through 14 days before delivery) was assessed

Primary outcome

Vaccine effectiveness (VE) of maternal vaccination against infant COVID-19 hospitalization
RESULTS:
Case infants: 176 | Control infants: 203

Had at least one underlying medical condition: 21%

Born premature (<37 weeks): 22%

Effectiveness of maternal vaccination during pregnancy against COVID-19 hospitalization in infants aged <6 months

VE: 61% (95% CI, 31 to 78%)

Effectiveness of a completed 2-dose COVID-19 vaccination series early in pregnancy (first 20 weeks)

VE: 32% (95% CI, –43% to 68%)

Effectiveness of vaccine completion late in pregnancy (21 weeks through 14 days before delivery)

VE: 80% (95% CI, 55 to 91%)
CONCLUSION:
Maternal COVID-19 immunization appears to provide protection to infants through passive transplacental antibody transfer
Maternal vaccination had a VE of 61% for preventing COVID-19 hospitalization in infants
The authors state
Overall, these findings indicate that maternal vaccination during pregnancy might help protect against COVID-19 hospitalization among infants aged <6 months
Learn More – Primary Sources:
Effectiveness of Maternal Vaccination with mRNA COVID-19 Vaccine During Pregnancy Against COVID-19–Associated Hospitalization in Infants Aged <6 Months — 17 States, July 2021–January 2022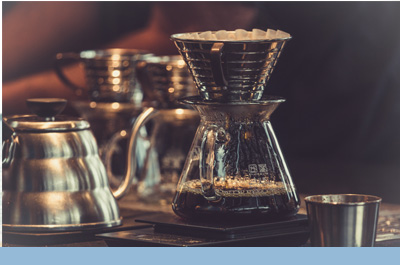 Does Epidural Use During Vaginal Delivery Reduce the Risk of Severe Maternal Morbidity?
BACKGROUND AND PURPOSE:
Guglielminotti et al. (JAMA Network Open, 2022) assessed the association between the use of labor neuraxial analgesia for vaginal delivery and Severe Maternal Morbidity (SMM)
METHODS:
Population-based cross-sectional study

Data derived from hospital discharge records from New York between January 2010 and December 2017

Population

Undergoing first vaginal delivery

Exposures

Neuraxial analgesia: Epidural or combined spinal-epidural

Study design

Odds ratios

(OR) of SMM associated with neuraxial analgesia were estimated using inverse

propensity

score–weighting and stratified according to

Race and ethnicity (non-Hispanic White vs racial and ethnic minority women, including non-Hispanic Asian or Pacific Islander, non-Hispanic Black, Hispanic, and other race and ethnicity)

The comorbidity index for obstetric patients (low-risk vs high-risk women)

Primary outcome

Severe maternal morbidity (SMM)

Secondary outcome

Postpartum hemorrhage (

PPH

)
RESULTS:
575,524 included women

Mean age: 26 (

SD

, 6) years

Race/ethnicity

Non-Hispanic Asian or Pacific Islander: 8.0%

Non-Hispanic Black: 15.4%

Non-Hispanic White: 44.9%

Other race and ethnicity: 13.0%

Received neuraxial analgesia: 47.4%

Incidence

of SMM and PPH
Incidence of SMM by neuraxial analgesia exposure, before weighting

With neuraxial analgesia: 1.3%

No neuraxial analgesia: 1.4%

There was a decreased risk of SMM associated with neuraxial analgesia

Risk difference for SMM: −0.21% (95% CI, −0.30 to −0.12)

Adjusted OR 0.86 (95% CI, 0.82 to 0.90)

This association was similar between

Non-Hispanic White women and racial and ethnic minority women

Low-risk and high-risk women

More than one-fifth of the observed association of neuraxial analgesia with the risk of SMM was mediated through the decreased risk of

PPH
CONCLUSION:
Neuraxial analgesia exposure during vaginal delivery is associated with a 14% decreased risk of severe maternal morbidity

This associated risk reduction was similar across race, ethnicity, and comorbidity index

More than 20% of the observed SMM risk reduction was due to a decreased risk of PPH

Limitations of the study include

Oservational design which demonstrates association but not causation | Only intrapartum SMM documented, not the 15% of severe adverse outcomes that occur following discharge

The authors suggest the following reasons why neuraxial analgesia may reduce PPH and SMM

Earlier evaluation and management of early

PPH

due to enhanced maternal monitoring and early detection of blood loss following delivery

Continuous anesthesia availability and oversight
Learn More – Primary Sources:
Use of Labor Neuraxial Analgesia for Vaginal Delivery and Severe Maternal Morbidity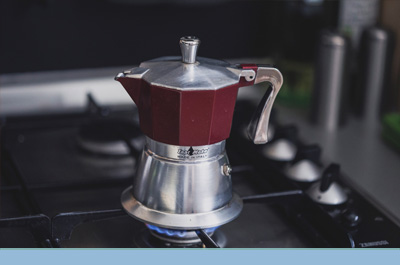 How Effective are IUDs Compared to Tubal Ligation?
BACKGROUND AND PURPOSE: 
Schwarz et al. (Journal of General Internal Medicine, 2022) compare the effectiveness and safety of IUDs to laparoscopic tubal ligation for Medicaid clients
METHODS: 
Retrospective cohort study
Population

IUD placed or laparoscopic tubal ligation

Procedure performed between 2008 and 2014

Exposures
Study design

Study included stakeholder advisory board including patients and clinicians

Linear regression models used to test associations between contraceptive procedure and outcomes

Adjustments for sociodemographic variables and pre-procedure health status

Primary outcome

Pain in first year post-procedure
RESULTS: 
Levonorgestrel IUD: 35,705 patients | Copper IUD: 23,628 patients | Tubal ligation: 23,965 patients
In unadjusted analyses, rates of pregnancy within 1 year were similar among the groups

Levonorgestrel IUD: 2.40%

In adjusted analyses, compared to tubal ligation, pregnancy was less common following placement of

Levonorgestrel IUD

Adjusted incident

rate ratio

(aIRR) 0.72 (95% CI, 0.64 to 0.82)

Copper IUD

aIRR 0.92 (95% CI, 0.82 to 1.05)

Procedural complications such as infection were significantly less common with IUD placement than tubal ligation
Claims for pelvic and abdominal pain decreased in frequency over time regardless of contraceptive approach
At 6 to 12 months post-procedure, pelvic pain claims were less common after

Levonorgestrel IUD placement

aIRR 0.69 (95% CI, 0.65 to 0.73)

Copper IUD placement

aIRR 0.70 (95% CI, 0.66 to 0.75)

Results unchanged even after excluding patients at highest risk for post-procedure complications
CONCLUSION: 
Among patients with medicaid insurance, placement of a levonorgestrel or copper IUD is at least as effective at preventing pregnancy as tubal ligation 1-year post-procedure
Compared to tubal ligation, pregnancy within 1 year was

Lower than laparoscopic tubal ligation

Pain and infection were less common in patients who received an IUD vs tubal ligation
The authors state
As desire for reversal of tubal ligation is known to occur, it is important that all patients considering tubal ligation receive thorough counseling regarding the comparative safety and effectiveness of IUC prior to undergoing tubal ligation
---
Learn More – Primary Sources: 
Comparative Effectiveness and Safety of Intrauterine Contraception and Tubal Ligation
Can Vaccination Lead to Improved Long-COVID Symptoms?
BACKGROUND AND PURPOSE: 
Risk factors and disease progression of Long-COVID or post-acute sequelae of SARS-CoV-2 infection are not well understood

It isn't clear whether vaccination can help prevent or improve symptoms of long-COVID

Nehme et al. (Journal of General Internal Medicine, 2022) described the association of vaccination and the evolution of six cardinal symptoms embodying post-acute sequelae of SARS-CoV-2
METHODS: 
Survey based study
Participants

Individuals who previously tested positive for SARS-CoV-2 infection (RT-PCR test) at a testing center in Switzerland
Survey was sent between April 23 to July 27, 2021

Exposures

Post-acute sequelae of SARS-CoV-2
Vaccination status

Study design

At the time of the study, the public health recommendations in Switzerland were for previously infected individuals to preferably receive one dose of vaccination only

Primary outcome

Persistence of symptoms

Fatigue | Difficulty concentrating or memory loss | Loss of or change in smell | Loss of or change in taste | Shortness of breath | Headache
RESULTS: 
2094 participants

Vaccinated, one dose: 26.6%
Vaccinated, two doses: 20.5%

Symptom status following vaccination

Symptoms disappeared: 30.8%
Symptoms improved: 35.5%
Symptoms remained stable: 28.7%
Symptoms worsened: 3.3%

Vaccination (one or two doses) was associated with a decreased

prevalence

of the six cardinal post-SARS-CoV-2 symptoms

Adjusted

odds ratio

(aOR) 0.72 (95% CI, 0.56 to 0.92)

Vaccination with 2 doses was associated with a decreased prevalence of

Dyspnea: aOR 0.34 (95% CI, 0.14 to 0.82)
Change in taste: aOR 0.38 (95% CI, 0.18 to 0.83)
Any one symptom: aOR 0.60 (95% CI, 0.43 to 0.83)
CONCLUSION: 
Compared to no vaccination, participants who were vaccinated reported improvement in post-acute SARS-CoV-2 sequelae
The authors state
If confirmed, this would mean that vaccination not only prevents infection but also can potentially improve post-acute sequelae of SARS-CoV-2
Learn More – Primary Sources: 
Symptoms After COVID-19 Vaccination in Patients with Post-Acute Sequelae of SARS-CoV-2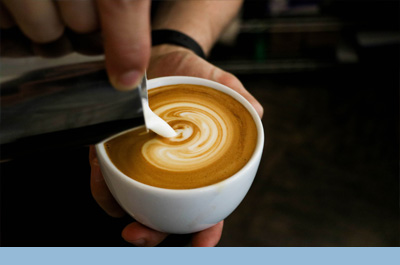 RCT Results: Paxlovid and Risk Reduction for Severe Progression of COVID-19  
BACKGROUND AND PURPOSE: 
Hammond et al. (NEJM, 2022) evaluated the safety and efficacy of nirmatrelvir plus ritonavir (Paxlovid) in nonhospitalized adults with mild-to-moderate COVID-19 at high risk for progression to severe disease
METHODS: 
Phase 2-3 double-blind, randomized, controlled trial
Participants

Symptomatic
Unvaccinated
Nonhospitalized
At high risk for progression to severe COVID-19

Interventions

Nirmatrelvir group: 300 mg of nirmatrelvir plus 100 mg of ritonavir (a pharmacokinetic enhancer) every 12 hours for 5 days
Control group: placebo

Study design

Planned interim analysis was conducted on patients treated within 3 days after symptom onset (modified intention-to treat population, comprising 774 of the 1361 patients in the full analysis population)

Primary outcome

COVID-19-related hospitalization or death from any cause through day 28
Viral load
Safety
RESULTS: 
Nirmatrelvir: 1120 participants | Control: 1126 participants
In the planned interim analysis (774 patients) fewer patients in the treatment group were hospitalized or died by day 28

Incidence of hospitalization or deaths

Nirmatrelvir group: 0.77% (0 deaths)
Control: 7.01% (7 deaths)

Difference of −6.32 percentage points (95% CI, –9.04 to –3.59; P<0.001)

Relative risk

(RR) reduction: 89.1%

Efficacy was maintained in the final analysis

Difference between groups: −5.81 percentage points (95% CI, −7.78 to −3.84); P<0.001
RR reduction: 88.9%

All 13 deaths occurred in the control group
When treatment was initiated within 3 days of treatment, viral load was lower in the nirmaltrelvir group at day 5 of treatment

Adjusted mean difference: −0.868 log10 copies per mL

The

incidence

of adverse events that emerged during the treatment period was similar in the two groups

Any adverse event

Nirmatrelvir: 22.6%
Control: 23.9%

Serious adverse events

Nirmaltrelvir: 1.6%
Control: 6.6%

Adverse events leading to discontinuation of the drugs or placebo

Nirmaltrelvir: 2.1%
Control 4.2%

The following occurred more frequently in the nirmaltrelvir group

Dysgeusia

Nirmaltrelvir: 5.6%
Control: 0.3%

Diarrhea

Nirmaltrelvir: 3.1%
Control: 1.6%
CONCLUSION: 
Risk of progression to severe COVID-19 was reduced by ~89% for symptomatic COVID-19 patients who began a 5 day course of nirmatrelvir plus ritonavir
Unlike monoclonal antibodies, this treatment can be taken orally and targets an enzyme necessary for general viral replication, making it less susceptible to different SARS-CoV-2 variants
Learn More – Primary Sources: 
Oral Nirmatrelvir for High-Risk, Nonhospitalized Adults with Covid-19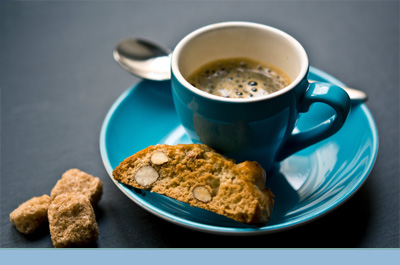 Meta-Analysis: Which Interventions are Best for Preventing Spontaneous Preterm Birth?  
BACKGROUND AND PURPOSE: 
Care et al. (BMJ, 2022) performed a network meta-analysis of various treatment options for the prevention of spontaneous preterm birth in at-risk women
METHODS: 
Systematic review with Bayesian network

meta-analysis

Study inclusion criteria

RCTs
Study participants who are at high risk of spontaneous preterm birth due to history of spontaneous preterm birth or short cervical length
Data included assessment of treatment options

Study design

Treatments: Bed rest | Cervical cerclage (McDonald, Shirodkar, or unspecified type of cerclage) | Cervical pessary | Fish oils or omega fatty acids | Nutritional supplements (zinc) | Progesterone (intramuscular, oral, or vaginal) | Prophylactic antibiotics | Prophylactic tocolytics | Combinations of interventions
Controls: Placebo or no treatment
Relative treatment effects (odds ratios and 95% credible intervals) and certainty of evidence were calculated for outcomes of preterm birth <34 weeks and perinatal death

Primary outcome

Preterm birth <34 weeks
Perinatal death
Other maternal and fetal outcomes
RESULTS: 
61 studies | 17,273 pregnant women
Preterm Birth <34 weeks
Compared to placebo or no treatment, vaginal progesterone was associated with fewer women with preterm birth <34 weeks

Odds ratio (OR) 0.50 (95% CrI, 0.34 to 0.70); high certainty of evidence

Effect size of treatment was highest for Shirodkar cerclage, but certainty was low

OR 0.06 (95% CrI, 0.00 to 0.84); low certainty of evidence

The following treatments may also reduce preterm birth <34 weeks

17OHPC (17α-hydroxyprogesterone caproate)

OR 0.68 (95% CrI, 0.43 to 1.02); moderate certainty

Vaginal pessary

OR 0.65 (95% CrI, 0.39 to 1.08); moderate certainty

Fish oil or omega 3

OR 0.30 (95% CrI, 0.06 to 1.23); moderate certainty
Perinatal death
Compared to placebo or no treatment, vaginal progesterone was the only treatment that showed clear evidence of benefit for reducing perinatal death

OR 0.66 (95% CrI, 0.44 to 0.97); moderate certainty

The following treatments might reduce perinatal death rates, but credible intervals could not exclude the possibility of harm

17OHPC

OR 0.78 (95% CrI, 0.50 to 1.21); moderate certainty

McDonald cerclage

OR 0.59 (95% CrI, 0.33 to 1.03); moderate certainty

Unspecified cerclage

OR 0.77 (95% CrI, 0.53 to 1.11); moderate certainty

Only progesterone treatments are associated with reduction the following neonatal outcomes

Neonatal respiratory distress syndrome
Neonatal sepsis
Necrotizing enterocolitis
Admission to neonatal intensive care unit
CONCLUSION: 
Vaginal progesterone is the best preventative treatment option for asymptomatic women at risk of preterm birth due to short cervix and history of preterm birth
The authors suggest that future trials use vaginal progesterone as the 'gold standard' comparator group when assessing other treatment options

Administering placebo or no treatment will be difficult to offer

The authors state
Vaginal progesterone is currently the best preterm birth prevention treatment for women with a singleton pregnancy who are asymptomatic but at high risk of preterm birth

No other treatment can be regarded as superior, but promising results have been observed for alternative routes of administration (oral, intramuscular), and treatments such as cerclage and pessary
Learn More – Primary Sources: 
Interventions to prevent spontaneous preterm birth in women with singleton pregnancy who are at high risk: systematic review and network meta-analysis 
Is there a Causal Link Between Obesity and Female Reproductive Disorders? 
BACKGROUND AND PURPOSE: 
Observational studies have found an association between obesity and adverse reproductive outcomes
Venkatesh et al. (PloS Medicine, 2022) estimated observational and genetically predicted causal associations between obesity, metabolic hormones, and female reproductive disorders
METHODS: 
Mendelian randomization

study on prospective cohort data

Data derived from the UK Biobank

Population

Individuals self-identifying as females of white ancestry

Exposures

BMI
Waist-to-hip ratio (WHR): Waist/hip circumference
WHR adjusted for BMI (WHRadjBMI)

Study design

Systematic genetics-based causal investigation
Logistic regression models were used to estimate the associations of BMI, WHR, and WHRadjBMI with prevalence of primary outcomes

Primary outcomes

Endometriosis
Heavy menstrual bleeding (HMB)
Infertility
Self-reported stillbirth
Spontaneous miscarriage or termination
PCOS
Pre-eclampsia
Uterine fibroids (UF)
RESULTS: 
BMI, WHR, and WHRadjBMI were all associated with uterine fibroids, PCOS, heavy menstrual bleeding and preeclampsia, both

Observationally: Odds ratios (ORs) 1.02 to 1.87 per 1-SD increase in obesity trait
Genetically: ORs 1.06 to 2.09

Genetically predicted visceral adipose tissue (VAT) mass was associated with

Heavy menstrual bleeding (P=0.0130)

OR per 1-kg increase in predicted VAT mass 1.32 (95% CI, 1.06 to 1.64)

PCOS (P=0.0000324)

OR 1.15 (95% CI, 1.08 to 1.23)

Preeclampsia (P=0.000000665)

OR 3.08 (95% CI, 1.98 to 4.79)

Increased waist circumference posed a higher genetic risk for the development of these disorders and uterine fibroids vs increased hip circumference

Waist circumference: ORs 1.16 to 1.93
Hib circumference: ORs 1.06 to 1.10

Between 20% and 50% of the total genetically predicted association between obesity and preeclampsia was mediated by

Leptin
Fasting insulin
Insulin resistance

Reproductive conditions clustered based on shared genetic components of their etiological relationships with obesity
CONCLUSION: 
Indices of obesity were associated with increased risk of female reproductive disorders, particularly uterine fibroids, polycystic ovary syndrome, heavy menstrual bleeding, and preeclampsia
Limitations to this study include the low

prevalence

of female reproductive conditions among women in the UK Biobank
Endocrine factors, such as leptin and insulin resistance, may be drivers of the underlying causative mechanism that results in adverse reproductive outcomes in women with obesity
The authors state
The strongest association of generalized obesity was found with pre-eclampsia, while more modest associations were observed for nearly all other studied conditions
Learn More – Primary Sources: 
Obesity and risk of female reproductive conditions: A Mendelian randomisation study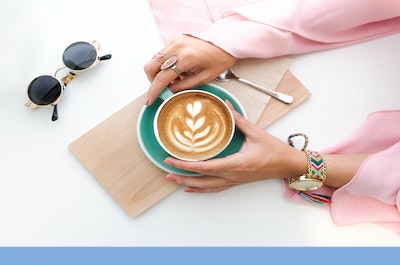 Is Preterm Birth More Common in Women with Endometriosis? 
BACKGROUND AND PURPOSE: 
Whether endometriosis is associated with worse pregnancy outcomes is still unclear
Marcellin et al. (JAMA Network Open, 2022) evaluated the association between the presence of endometriosis and preterm birth
METHODS: 
Multicenter, prospective cohort study

7 academic units in France

Participants

Singleton pregnancies
Follow-up <22 weeks' gestation
Neonates delivered ≥22 weeks'

Exposures

Endometriosis: Documented history with 3 possible phenotypes

Isolated superficial peritoneal endometriosis (SUP)
Ovarian endometrioma (OMA; potentially associated with SUP)
Deep endometriosis (DE; potentially associated with SUP and OMA)

Control: No clinical endometriosis symptoms

Study design

Association between endometriosis and the primary outcome was assessed through univariate and multivariate logistic regression analyses
Adjusted for preterm risk factors

Maternal age | BMI before pregnancy | Country of birth | Parity | Previous cesarean delivery | History of myomectomy and hysteroscopy, and preterm birth

The same analysis was performed according to the 3 endometriosis phenotypes

Primary outcome

Preterm birth between 22w0d and 36w6d
RESULTS: 
1351 study participants

Mean (SD) age 32.9 (5.0) years
Endometriosis diagnosis: 470 participants

SUP: 10.2%
OMA: 17.7%
DE: 72.1%

There was no difference in the rate of preterm birth between groups

Endometriosis: 7.2%
Control: 6.0%
P=0.38

After adjustment, endometriosis was still not associated with preterm birth

aOR 1.07 (95% CI, 0.64 to 1.77)

Results were comparable across different disease phenotypes (P=0.84)

SUP: 6.2% preterm birth
OMA: 7.2% preterm birth
DE: 7.4% preterm birth
CONCLUSION: 
In this cohort, there was no association between endometriosis and incidence of preterm birth
Endometriosis phenotype did not modify this finding
The authors state
Pregnant women with endometriosis should not be considered to have an exceptionally high risk for preterm birth; thus, monitoring their pregnancy beyond the normal protocols or changing management strategies may not be warranted
Learn More – Primary Sources:
Association Between Endometriosis Phenotype and Preterm Birth in France