USPSTF Recommendations: Role of Aspirin to Reduce CVD Risk
SUMMARY:
The 2022 USPSTF recommendations, based on the most current literature, provide updated guidance regarding the use of aspirin to reduce risk for cardiovascular disease (CVD). CVD is responsible for approximately 25% of deaths in the US and is currently the leading cause of mortality.
Research Plan
Systematic Review
Evaluation of CVD risks

Effectiveness of aspirin to reduce the risk of CVD events (myocardial infarction and stroke) | Cardiovascular mortality | All-cause mortality in persons without a history of CVD

Harms: Primary focus on bleeding

GI bleeding | Intracranial hemorrhage | Hemorrhagic stroke
Population
Adults ≥40 years
No signs or symptoms of CVD or known CVD (including history of myocardial infarction or stroke)
Not at increased risk for bleeding
Recommendations
Ages 40 to 59 years and ≥10-year CVD Risk
Decision to initiate low-dose aspirin use for the primary prevention of CVD should be an individual one

Evidence indicates that the net benefit of aspirin use in this group is small
Persons who are not at increased risk for bleeding and are willing to take low-dose aspirin daily are more likely to benefit

C recommendation

The USPSTF recommends selectively offering or providing this service to individual patients based on professional judgment and patient preferences
There is at least moderate certainty that the net benefit is small
Offer or provide this service for selected patients depending on individual circumstances
≥60 years
The USPSTF recommends against initiating low-dose aspirin use for the primary prevention of CVD
D recommendation

The

USPSTF

recommends against the service
There is moderate or high certainty that the service has no net benefit or that the harms outweigh the benefits
Discourage the use of this service
KEY POINTS:
CVD risk assessment tool

The American College of Cardiology/American Heart Association (

ACC

/

AHA

) Pooled Cohort Equations
May be used to estimate 10-year risk of CVD | Only validated US-based CVD risk prediction tool | Age is a main driver of risk for CVD

Risks using the ACC/AHA tool are only estimates

Bleeding risk is increased with the following

Increasing age | Male sex | Diabetes | GI history (e.g., peptic ulcer disease) | Liver disease | Smoking | Elevated BP | Certain medications (e.g., NSAIDs)

Recommendations of Others (see 'Learn More – Primary Sources')

The ACC/AHA recommends that low-dose aspirin use (75 to 100 mg/d) might be considered for the primary prevention of atherosclerotic CVD among select adults aged 40 to 70 years at higher CVD risk but not at increased risk of bleeding

Low-dose aspirin use is not recommended on a routine basis for primary prevention of CVD in adults >70 years or among adults of any age who are at increased risk of bleeding

Aspirin dose

Benefits of aspirin for CVD prevention appear similar for a low dose (≤100 mg/d) and for all doses that have been studied in CVD prevention trials (50 to 500 mg/d)

The USPSTF states that "A

pragmatic

approach would be to use 81 mg/d, which is the most commonly prescribed dose in the US"
Learn More – Primary Sources:
Aspirin Use to Prevent Cardiovascular Disease: US Preventive Services Task Force Recommendation Statement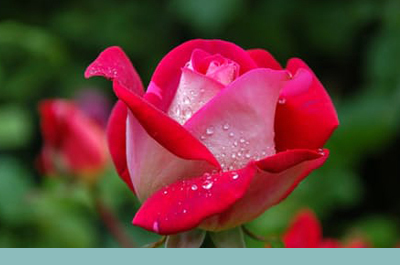 ACOG Redefines the Postpartum Visit – The 'Fourth Trimester'
SUMMARY:
Rather than an arbitrary '6-week check', ACOG recommends postpartum care that is "individualized and women centered" over the first 12 weeks following delivery.
Timing of Visits
Within first 3 weeks
Initial assessment to identify acute concerns

Can be either in person or by phone

High risk patients: Follow-up between 1 to 3 weeks

For patients with complications | May require multiple visits

Hypertensive disorders of pregnancy

No later than 7 to 10 days postpartum

Severe: Within 72 hours

Some expert opinion recommends 3 to 5 days
3 to 12 weeks
Ongoing follow-up as needed
No later than 12 weeks
Comprehensive well-woman visit which includes assessment of physical, social and psychological well-being

Visit components are detailed in the ACOG Committee Opinion (see 'Learn More – Primary Sources' below)

The primary maternal care provider is responsible for patient's care through to the comprehensive visit
Note: World Health Organization (WHO) recommends routine postpartum evaluation of all women/infants at 3 days, 1 to 2 weeks and 6 weeks; NICE recommends assessment for "Baby Blues" at 10 to 14 days
KEY POINTS:
Postpartum Care Plan
Begin discussions during pregnancy on the following topics
Infant feeding
Postpartum emotional health

Follow up for potential pregnancy complications

Diabetes: Glucose screening

Hypertension: BP check

Further risk reduction strategies

Chronic health conditions, including

Diabetes

Hypertension

Mental Health

Risk recommendations for future pregnancies

Baseline arteriosclerotic cardiovascular disease (

ASCVD

) risk assessment in women who have had adverse pregnancy outcomes associated with ASCVD

Preterm delivery

Gestational diabetes

Gestational hypertension | Preeclampsia | Eclampsia

Care team (postpartum) which includes

Primary and specialty medical services

Family and friends

Detailed team member list can be found in Table 2 of ACOG Committee Opinion

Importance of postpartum care and follow up

Time/Date/Location/Phone numbers to reschedule

Potential postpartum issues (e.g., pelvic floor exercises for stress urinary incontinence)
Reproductive Life Planning
Begin discussions during pregnancy on the following topics
Interest in future pregnancies

Encourage interpregnancy intervals ≥ 18 months (JAMA, 2006)

Compared with interpregnancy intervals of 18 to 23 months

< 6 months associated with increased risks of preterm birth, low birth weight, and small for gestational age

6 to 17 months and longer than 59 months were also associated with a significantly greater risk for the 3 adverse perinatal outcomes

Short interpregnancy intervals are associated with reduced VBAC success

Take into account personal/mitigating circumstances such as age, fecundity, economic and social support systems

Contraception

Provide full range of contraceptive options being sensitive to context and history of marginalized populations on this subject
Insurance coverage and Policy Considerations
ACOG

endorses paid parental leave for 6 weeks, including full benefits and 100% pay and in addition
Insurance coverage policies should be aligned to support this tailored approach to "fourth trimester" care.
Optimizing care and support for postpartum families will require policy changes. Changes in the scope of postpartum care should be facilitated by reimbursement policies that support postpartum care as an ongoing process, rather than an isolated visit.
Learn More – Primary Sources:
ACOG Committee Opinion 736: Presidential Task Force on Redefining the Postpartum Visit
JAMA (2006): Birth Spacing and Risk of Adverse Perinatal Outcomes | A Meta-analysis
SMFM Special Statement: Checklist for postpartum discharge of women with hypertensive disorders
SMFM: Quality metric for timely postpartum follow-up after severe hypertension
Tips and Tricks to Simplify the Complex Pelvis

April 19, 2022 at 5:00 PM ET
---
FREE for ObGFirst® Members and ObG Resident CORE™
Members!
Includes CME | Event will be recorded
---
Faculty: Mallory A. Stuparich, MD, FACOG
Moderator: Ashley Comfort, MD, FACOG
Missed this month's GrandRounds Live but still want access?
Available exclusively for ObGFirst members and OBG Resident CORE Members
Please login here
---
Not an ObGFirst member?
Subscribe Now! Click here for a free month trial ($9 monthly subscription post-trial – cancellable at any time)Add block
Are you a Resident and interested in joining our Resident CORE?
Join now by Clicking Here!
What is ObG GrandRounds Live™?
ObG GrandRounds Live is a monthly, virtual Grand Rounds experience jointly provided by Postgraduate Institute for Medicine and the ObG Project
Free for ObGFirst Members
Including top speakers with panel discussions and Q&A opportunity
Women's Health topics that are practical and will impact your practice
Can't make the live event? It will be recorded
Want CME? Instructions will be sent out to registrants following the live event
ObG GrandRounds Live is FREE for ObGFirst® Members and ObG Resident CORE™ Members:
Learning Objectives
Discuss how OR set-up affects success in a gynecologic laparoscopy case
Discuss surgical strategies utilizing the retroperitoneum to accomplish difficult pelvic surgery
Review alternate techniques for control of the uterine blood supply during hysterectomy
Review techniques to successfully and safely address the difficult bladder flap
Disclosure of Conflicts of Interest

Postgraduate Institute for Medicine (PIM) requires faculty, planners, and others in control of educational content to disclose all their financial relationships with ineligible companies. All identified conflicts of interest (COI) are thoroughly vetted and mitigated according to PIM policy. PIM is committed to providing its learners with high-quality accredited continuing education activities and related materials that promote improvements or quality in healthcare and not a specific proprietary business interest of an ineligible company.

The faculty reported the following relevant financial relationships with ineligible entities related to the educational content of this CE activity:

Mallory A. Stuparich, MD, FACOG has nothing to disclose

Planners & Managers
The PIM and ObGProject planners and others have nothing to disclose.

Joint Accreditation Statement

In support of improving patient care, this activity has been planned and implemented by the Postgraduate Institute for Medicine and The ObG Project. Postgraduate Institute for Medicine is jointly accredited by the Accreditation Council for Continuing Medical Education (ACCME), the Accreditation Council for Pharmacy Education (ACPE), and the American Nurses Credentialing Center (ANCC), to provide continuing education for the healthcare team.

Physician Continuing Medical Education

Postgraduate Institute for Medicine designates this live activity for a maximum of 1 AMA PRA Category 1 Credits™. Physicians should claim only the credit commensurate with the extent of their participation in the activity.

Disclosure of Unlabeled Use

This educational activity may contain discussion of published and/or investigational uses of agents that are not indicated by the FDA. The planners of this activity do not recommend the use of any agent outside of the labeled indications. The opinions expressed in the educational activity are those of the faculty and do not necessarily represent the views of the planners. Please refer to the official prescribing information for each product for discussion of approved indications, contraindications, and warnings.

Disclaimer

Participants have an implied responsibility to use the newly acquired information to enhance patient outcomes and their own professional development. The information presented in this activity is not meant to serve as a guideline for patient management. Any procedures, medications, or other courses of diagnosis or treatment discussed or suggested in this activity should not be used by clinicians without evaluation of their patient's conditions and possible contraindications and/or dangers in use, review of any applicable manufacturer's product information, and comparison with recommendations of other authorities.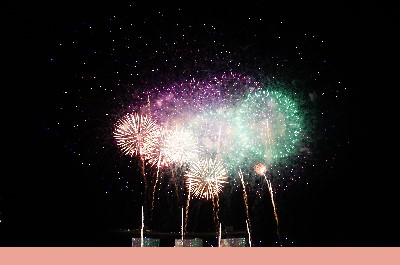 ACOG Addresses Use of Oxygen for Fetal Indications During Labor
SUMMARY:
ACOG has released a Practice Advisory regarding the use of oxygen supplementation in the setting of category II or III fetal heart tracings. The Advisory supplements the Practice Bulletin regarding intrapartum fetal heart rate monitoring and recommends against supplemental oxygen. The Advisory is based on recent literature, and focuses on a key paper by Raghuraman et al.
Maternal Oxygen Supplementation Compared With Room Air for Intrauterine Resuscitation (JAMA Pediatrics, 2021)
Background
The research team assessed whether there was an association between umbilical artery (UA) gas measures and neonatal outcomes with peripartum maternal oxygen administration vs room air
Methods
Systematic review and

meta-analysis

Study inclusion criteria

RCTs
Studies that compared oxygen with room air at the time of scheduled cesarean delivery or labor
Participants were patients with singleton, nonanomalous pregnancies
Primary outcome
Secondary outcomes
UA pH <7.2 | UA PaO2 | UA base excess | Apgar scores (1 and 5 min) | NICU
Conclusion
Supplemental oxygen therapy at delivery was not associated with improvement in umbilical artery pH or other neonatal outcomes
KEY POINTS:
An associated editorial to the above study concludes
While maternal oxygen administration to the normally oxygenated mother in labor is likely as innocuous as it is useless, concern for the practice of evidence-based medicine would seem to suggest that recommendations for its use in 2 million to 3 million women annually may be inappropriate
The ACOG Practice Advisory states
Based on this body of research, routine use of oxygen supplementation in individuals with normal oxygen saturation is not recommended for fetal intrauterine resuscitation
Learn More – Primary Sources:
ACOG Practice Advisory: Oxygen Supplementation in the Setting of Category II or III Fetal Heart Tracings
Physicians and Patients Take On – and Win – the "Post Polypectomy Surprise" Billing Controversy
Organizing efforts led by physicians and advocacy groups have resulted in a new law removing a problematic barrier to colon cancer screening, and a big win for patients.
Current Colorectal Cancer Screening Guidelines
Colorectal cancer (CRC) is still a major public health issue but is largely preventable. The USPSTF currently recommends
Asymptomatic adults ≥45 years

50 to 75 years (A recommendation)
45 to 49 years (B recommendation)
Selectively offer screening in adults 76 to 85 years (C recommendation)

Guidance refers to individuals who are at average risk of CRC

No family history of known genetic disorders predisposing to high lifetime risk of CRC (e.g., Lynch syndrome or familial adenomatous polyposis)
No personal history of IBD, previous adenomatous polyp, or previous CRC
Grade A and B recommendations take on special importance because they specify that doctors and other healthcare professionals should 'offer to provide this service'
What's the Good News Regarding Grade A and B USPSTF Recommendations?
The Affordable Care Act (ACA) addresses reimbursement for preventative care with a focus on key professional recommendations including those of USPSTF. This means that health insurance plans must provide coverage resulting in no out-of-pocket payments for patients.
What Went Wrong?
Even prior to the ACA, there have been efforts to reduce the financial burdens associated with colorectal cancer screening. Starting in 2002, the Screen for Life Act sought to increase reimbursement for colorectal cancer screening and diagnostic tests and waived the deductible for colorectal cancer screening tests. With the 2010 Affordable Care Act, financial barriers to CRC screening have slowly disappeared. However, an unintended quirk in the law brought sticker shock to asymptomatic patients if a worrisome polyp was actually removed during a colonoscopy screening procedure. Even though the polypectomy would be considered standard of care (and considered a positive outcome of the screening procedure), the procedure was now considered therapeutic. Known as the 'post polypectomy surprise', the waiver of cost-sharing goes away and patients would have unexpected bills. This surprise expense was viewed as barrier to screening aside from being unfair to patients and physicians alike who are simply following best practices.
What Happened in January 2022?
The push back against the 'post polypectomy surprise' is an excellent example of how physicians can organize, along with the support of other advocacy groups, to address and reverse a problematic barrier to care. Once the billing issue became clear following the passage of the ACA, advocacy led to the passage of 'The Removing Barriers to Colorectal Cancer Screening Act (S. 668; HR 1570)'. Thanks to these efforts, over the next eight years, starting on January 1, 2022, the Medicare beneficiary coinsurance that stands at 20% for when a polyp or other growth is found and removed as part of a screening colonoscopy or screening flexible sigmoidoscopy will be phased out to zero. The eight-year phase arises from the pay-as-you-go rule, also known as PAYGO. It requires to pay for such legislation by reducing other entitlement spending or increasing other revenues with the goal of limiting any expansion of the budget deficit.
Physician societies and organizations spent years of effort and resources to remove this barrier to care. Enactment of the ACA is associated with a significant 23% reduction in colorectal cancer cases and deaths. Dr. David Greenwald, President of the American College of Gastroenterology stated the following which should be a clarion call to physicians of all specialties about taking a stand on behalf of our patients
On behalf of the American College of Gastroenterology, I want to thank Congress for including the Removing Barriers to Colorectal Cancer Screening Act (S. 668; HR 1570) in the larger spending and COVID-19 relief packages today. This legislation is long overdue and will help increase colorectal cancer screening rates in the Medicare population. Thank you, Rep. Donald Payne, Jr. (D-NJ), Sen. Sherrod Brown (D-OH), and all current and former members of the U.S. Congress for championing this important bipartisan issue throughout the years. ACG is grateful to partner with many patient advocacy groups and professional societies, who have all joined together to get this passed through Congress
Colorectal cancer is still a major public health issue, yet still is largely preventable. Over 50,000 Americans are estimated to die from colorectal cancer this year. It does not take a pause due to COVID-19, or any other public health crisis. Thus, it is important for policy makers to do everything we can do to incentivize and increase colorectal cancer screening rates in the Medicare population
Learn More – Primary Sources:
H.R.1570: Removing Barriers to Colorectal Cancer Screening Act of 2020
Impact of the Affordable Care Act on Colorectal Cancer Incidence and Mortality (Lee et al. Am J Prev Med, 2022)
Congress Passes the Removing Barriers to Colorectal Cancer Screening Act – American College of Gastroenterology (gi.org)
Proposed Medicare rule includes good news for GI procedure reimbursement – American Gastroenterological Association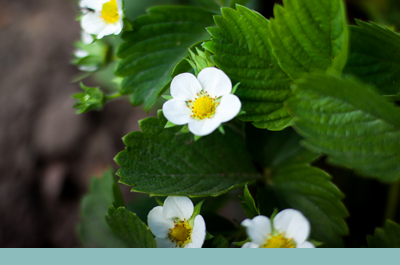 External Cephalic Version: Clinical Recommendations and Factors for Success
SUMMARY:
Breech occurs in approximately 3 to 4% of term pregnancies. The goal of External Cephalic Version (ECV) is to increase the proportion of vertex presentation at term and to decrease the risk of cesarean delivery secondary to breech presentation. Between 20 to 30% of eligible women are not offered this procedure
Timing
Fetal presentation should be assessed beginning at 36w0d
Preterm ECV has been linked with higher rates of initial success, but increased risk of preterm birth and higher rates of reversion
At 37w0d

If spontaneous version is going to occur it is likely to have occurred by then
Risk of spontaneous reversion is decreased

ECV during delivery admission vs breech presentation has a 65% success rate and is associated with

Lower cesarean delivery rate
Lower likelihood of hospital stay >7 days

Limited information in women with preexisting uterine scar or during early stages of labor
Contraindications
ECV is contraindicated when vaginal delivery is not clinically appropriate
There are no absolute or relative contraindications

Evaluate each case individually
Benefits
Fewer cesarean deliveries
Lower odds of

Endometritis | Sepsis | Hospital stay > 7 days

Lower hospital charges
No differences for

Low Apgar | Low umbilical vein pH | Neonatal death
Risks and Adverse effects
Most common risk is fetal heart rate changes

Typically, heart rate stabilizes when procedure is discontinued

Overall serious adverse effects are very low with rates <1%

Abruptio placentae | Umbilical cord prolapse | Rupture of membranes | Stillbirth | Fetomaternal hemorrhage

Although chance of complications are low, cesarean delivery services should still be readily available

Rate of cesarean deliveries due to ECV is low
Factors affecting success
Overall success rate approximately 58%
Positive association between parity and successful version
Transverse or oblique presentation associated with higher immediate success rate
Lower success rates at hospitals with higher cesarean rates
Factors that might predict success

Amniotic fluid volume | Location of placenta | Maternal weight

Factors associated with failure

Nulliparity | Advanced dilation | Fetal weight < 2500 g | Anterior placenta | Low station
Tocolytic agents
Parenteral β stimulants

Terbutaline has doubled the rate of ECV success
Effective in achieving cephalic presentation
Lower rate of failure
Data insufficient to analyze adverse effects

Nitric oxide
Calcium channel blockers

Insufficient data for a recommendation
Analgesia
Neuraxial analgesia with tocolysis has a higher

incidence

of

Successful ECV | Cephalic presentation | Vaginal delivery
Insufficient data of neuraxial analgesia without tocolysis to make a recommendation

Epidural may be considered for women with previous failed ECV attempt
Procedure Considerations
Before ECV
Perform ultrasound to confirm malpresentation and rule out abnormalities that would complicate vaginal delivery
Inform the patient about benefit and risks of the procedure, tocolysis and analgesia
Assess fetal well-being by NST or BPP before and after ECV
Cesarean services should be readily available
Performing ECV
May be performed by one or two people
Lifting the breech upward from the pelvis with one hand and providing pressure on the head with the other hand to produce a forward roll

If the forward roll fails, a backward roll may be attempted

Intermittent use of ultrasonography during procedure allows evaluation of FHR and position of fetus
Abandon attempt if

Prolonged fetal bradycardia
Patient discomfort
Cannot be completed easily
After ECV
Repeat fetal evaluation
Monitor patient for 30 minutes
Administer Anti-D immune globulin to Rh- patients if delivery is not anticipated in the next 72 hours
No evidence for routine immediate induction to minimize reversion
KEY POINTS:
Fetal presentation should be evaluated beginning at 36w0d
All women near term with breech presentation should be offered an ECV attempt if there are no contraindications
Evidence supports use of neuraxial analgesia plus tocolysis to increase success
Fetal well-being should be assessed before and after ECV and cesarean services should be available
Learn More – Primary Sources:
ACOG Practice Bulletin: External Cephalic Version
PEOPLE Project Results: Pelvic Organ Prolapse Treatment: Pessary or Surgery?
BACKGROUND AND PURPOSE:
There are few studies that directly compare outcomes of pessary versus surgery for symptomatic pelvic organ prolapse (POP)
van der Vaart et al. (BJOG, 2021) compared the 24 months efficacy of pessary or surgery as primary treatment for symptomatic POP
METHODS:
Multicenter prospective comparative cohort study

Part of the PEOPLE study which also included an RCT
During the RCT, many patients expressed treatment choice and were enrolled in the cohort study

Population

Symptomatic POP stage ≥2
Moderate to severe POP symptoms

Exposures

Pessary
Surgery (at discretion of the gynecologist)

Primary outcome

Subjective improvement at 24 months follow-up (Patient Global Impression of Improvement (PGI-I) scale)
Multivariable analysis was used to adjust for

confounders

Secondary outcomes

Improvement in prolapse-related symptoms (Pelvic Floor Distress Inventory)
Improvement in subjective severeness of symptoms (PGI-I)
Cross-over between therapies

Safety outcome
RESULTS:
539 women

Pessary: 62.2%
Surgery: 37.8%

After 24 months, subjective improvement was reported by more women in the surgery group

Pessary: 74.4% reported improvement
Surgery: 83.8% reported improvement
Risk difference 9.4% (95% CI, 1.4 to 17.3); P<0.01

Treatment cross-over

Switch from pessary to surgery: 23.6%
Switch from surgery to additional treatment: 10.8%
Reasons for switching from pessary to surgery included

Expulsion: 29.1%
Inadequate symptom relief: 20.3%
Discomfort/pain: 17.7%
Incontinence: 12.7%

Differences between groups were independent of baseline differences
Compared to baseline, both groups showed a significant reduction in

Bothersome POP symptoms (P≤0.01)
Perceived severity of symptoms (P≤0.001)
CONCLUSION:
More women who underwent POP surgery vs pessary reported subjective improvement at 24 months
However, both therapies showed a clinically significant beneficial effect on prolapse symptoms
The authors state
In case bothersome micturition and/or defecation symptoms co-exist, surgery is more effective

Women should be counselled that after 24 months, 73% of women who continued pessary therapy, reported successful improvement as compared to 84% when having surgery
Learn More – Primary Sources:
Pessary or Surgery for a Symptomatic Pelvic Organ Prolapse, PEOPLE study: A Multicenter Prospective Cohort Study
Clinical Case Review: Acute Recurrent Abdominal/Pelvic Pain of Unclear Etiology? Consider AHP
Table of Contents
Learning Objectives
Discuss the causes of acute intermittent abdominal/pelvic pain
Describe a typical work up for acute intermittent abdominal/pelvic pain in women
Recognize diagnostic clues that suggest including acute hepatic porphyria (AHP) in the differential diagnosis
THE CASE
History of Present Illness
32-year old female G0P0

Day 21 of her menstrual cycle of a regular 32-day cycle

Recently moved and seeing you for her first gyn visit

Presenting with an acute exacerbation of intermittent abdominal/pelvic pain

She was out drinking with friends the day before and hadn't had much to eat

History of recent acute pain

Was seen in the ED 3 days previously with signs and symptoms of cystitis (including hematuria), including dysuria and lower abdominal and pelvic pain

Treated with sulfamethoxazole-trimethoprim
Additional History
Pain has always occurred in lead up to and around her menses

No positions or activities make pain better or worse

Sometimes pain radiates to her back

No change in bowel habits

Has experienced pain episodes intermittently over several years since late teens

Associated with nausea/vomiting when pain most intense

Periodic reddish urine upon collection attributed to UTI

Generally treated with expectant management and NSAIDs as needed, with little relief

Past medical history: Occasional anxiety but attributes this to stress at work and concern related to her chronic pain and ongoing uncertainty of the cause of her symptoms
Previous surgical history: Diagnostic laparoscopy 1 year ago – negative
Family history: Paternal aunt had hysterectomy (unsure of indication) and history of mental health issues (unsure of diagnosis)
Medications

Ibuprofen 600mg TID when needed
Progesterone only pills daily without improvement in symptoms
No known drug allergies
Physical
Abdominal exam

Diffusely tender to palpation | Normal bowel sounds | Peritoneal signs not present

Pelvic exam

No evidence of infection or CMT | General tenderness
Previous Labs
Negative hCG
Urine toxicology negative
WBC normal
Mild hyponatremia
Radiology
Normal pelvic ultrasound with bilateral flow to ovaries
EVALUATION OF PELVIC/ABDOMINAL PAIN
History
Description of pain and timing

Periodic vs constant | Quality of the pain: crampy, sharp, dull, deep

What improves / worsens pain

Temporal associations: intercourse, orgasm, menses, meals, bowel movements

Previous treatments

Medications | Hormones | Surgery

Social history

Consider depression screen with PHQ-2, PHQ-9 if the 2 values screen is positive

Other signs / symptoms

Abnormal uterine bleeding

Family History

Breast, ovarian, colon cancers

Other family members with similar pain syndromes
Physical Exam
General

Gait, affect, positioning

Musculoskeletal

Abdominal muscles (pain when palpating in presence of flexed abdominal muscles is indicative of myofascial etiology [Carnett's sign])

Abd: Bowel sounds | Palpation in standing and reclining for pain, hernia or mass
GU: Suprapubic exam | Vulvar exam | Speculum and bimanual pelvic exam (typically start with no hand on the abdomen hand to assess for uterine / adnexal tenderness) | Pelvic floor exam for tension | Trigger points
Further Diagnostic Workup
Labs

CBC | Metabolic panel | Urinalysis | STI screen

Imaging

Pelvic ultrasound with transvaginal component is sensitive for GYN etiology

Abd/Pelvic CT with contrast may better describe bowel and intraperitoneal etiologies

Surgical evaluation: Laparoscopy

Histology of lesions removed at surgery remains a method for definitive diagnosis of endometriosis (even with negative ultrasound report)

May detect ovarian or fallopian tube torsion, with treatment potentially possible during the procedure
DIFFERENTIAL DIAGNOSIS FOR ABDOMINAL ABD/PELVIC PAIN
Gynecology
Endometriosis

Typically presents with pain around menses, can progress to chronic, constant pain; confirmation via laparoscopy and/or biopsy

Adenomyosis

Typically presents with menses-related pain, severe cramping with menses | While adenomyosis is defined histologically as "the presence of ectopic endometrial tissue (endometrial stroma and glands) within the myometrium" new imaging techniques such as ultrasound or MRI can aid in detection
Note: Both endometriosis and adenomyosis may be detected on ultrasound, but can also exist in the setting of a negative scan | Both may respond to combined OCP, progesterone-only hormonal treatments, or GnRH agonists | Surgical evaluation for endometriosis may be undertaken for diagnosis and treatment
Adhesive disease

Usually in setting of past pelvic inflammatory disease (PID) or endometriosis

Ovarian or Fallopian tube torsion

Absence of flow to adnexal structures is indicative

Note: periodic torsion can present as cyclic pain and show normal flow on ultrasound

Surgical evaluation may be necessary if these diagnoses are suspected

Levator Ani / Pelvic Floor pain

On examination, pelvic floor muscles are often tight and tender: associated with dyspareunia

Assessed on exam with careful palpation | Myofascial trigger points usually present

Often treated with pelvic floor PT
Other Potential Pathologies
GI
Irritable Bowel syndrome | Inflammatory bowel disease | Chronic constipation | Chronic appendicitis | Abdominal Migraine | Diverticulitis
Consider GI referral for extended work-up if pain is associated with significant signs and/or symptoms (e.g, blood in stool)
Urinary
Kidney stones | Infection | Interstitial cystitis (IC)
General GU (genitourinary) work-up may include

Urinalysis looking for blood, WBC and infection | An ultrasound or non-contrast CT may help find kidney stones | A post void residual volume can be used to exclude retention due to outlet obstruction or neurologic issues | Cystoscopy may be done to look for other etiologies of bladder pain, especially if there is hematuria on microscopy | Cystoscopy may not be needed to make the diagnosis of IC
THE WRAP UP: NEGATIVE WORK-UP AND PERSISTENT PAIN
Consider Acute Hepatic Porphyria (AHP)
Clinical presentation following a negative work-up is consistent with Acute Hepatic Porphyria (AHP) and therefore further diagnostic evaluation may include a random (spot) urine for porphobilinogen (PBG), δ‐aminolevulinic acid (ALA) and porphyrins
There are four types of AHP: acute intermittent porphyria (AIP) is the most common; variegate porphyria (VP), hereditary coproporphyria (HCP) and ALAD-deficient porphyria (ADP) are the other types
Timely diagnosis is critical because AHP may mimic other diseases/conditions and lead to negative outcomes, including potentially unnecessary treatments, surgeries and hospitalizations

65% of AHP patients with recurrent attacks reported chronic symptoms between attacks

Risk for potential long-term complications: Elevated risk for primary liver cancer (hepatocellular carcinoma) | Chronic renal disease and hypertension | Lasting neurologic and mental health issues

Progestins, among other drugs often used in women's health, could exacerbate symptoms and incite acute attacks of abdominal pain

Management and treatment options are available
What Should Tip You Off That This May Be AHP?
While AHP can be difficult to diagnose due to the non-specific symptoms and overlap with other more common conditions, clues are present in this case. For educational purposes, the patient in this case had numerous triggers and clues leading to porphyria, but not all may be present in all cases.
Intermittent cyclical severe pain leading to multiple visits associated with psychological symptoms such as anxiety
Worsening or triggering of symptoms occurring with certain medications, such as sulfonamides
Red/brown urine can be observed if urine is exposed to light, especially during a painful attack (can be mistaken for or masked by hematuria)
Usually begins in women at the onset of puberty, typically effects women in their second to fourth decades of life

More predominant in women as hormones associated with the menstrual cycle can precipitate an attack

Attacks can be unpredictable, but cyclical attacks in women often begin during the luteal phase of the menstrual cycle when progesterone levels are elevated

Progesterone-containing medications have also been associated with attacks

Often symptoms of AHP are nonspecific and therefore delays in diagnosis and numerous misdiagnoses are common
General Features That May Point to Porphyria
Note: AHP can present in variable ways | Patients may not have all of these symptoms
Abdominal pain that is severe, unremitting and diffuse

Usually the hallmark sign of an attack

Pain may be described as cramping; may also present with pain in the chest, neck, thighs, arms and back

Weakness: proximal muscle weakness, fatigue
Psychological (CNS) symptoms

Confusion, anxiety, insomnia, hallucinations, seizure

Autonomic manifestations: nausea, vomiting, constipation, hypertension, tachycardia, hyponatremia
Less common types of AHP (VP & HCP) may present with blistering lesions on sun-exposed skin
AHP Testing and Diagnosis Pearls
Consider including AHP on the differential for a patient with unexplained, recurrent abdominal pain episodes lasting >24 hours, especially with additional psychological and/or neurological symptoms
One typical method: random (spot) urine for PBG, ALA and porphyrins, normalize results to urine creatinine

Why are urine biomarkers elevated?

Acute hepatic porphyria is a group of metabolic disorders that result from a deficiency in one of the enzymes in heme biosynthesis in the liver

Induction of this pathway leads to the accumulation of heme pathway intermediates (PBG and ALA) that are neurotoxic and associated with attacks and other symptoms

Genetic Testing

Can help confirm specific type of AHP, rule out AHP, or identify at-risk family members
Note: The optimal time to test is during or shortly after an attack when ALA and PBG levels have spiked | ALA and PBG levels may fall when symptoms resolve
Management and Treatment of AHP
Physicians may consider consulting with an expert in porphyria (e.g. hematologists, hepatologists, or geneticists)
Avoidance of attack triggers that can induce the heme biosynthesis pathway in the liver

Hormonal fluctuations due to hormonal medications (e.g. progestins, OCPs), menstrual cycle, pregnancy and postpartum

Certain Drugs (commonly those that induce cytochrome P450) (see APF Drug Database below)

Fasting/Low caloric diet: particularly if on a restrictive, low-carb diet

Infections, stress, surgery

Treatment/prevention of acute attacks

Hemin is approved for the amelioration of recurrent AIP attacks. Some doctors prescribe it for attack prophylaxis

RNA interference therapy is approved for the treatment of AHP in adults

GnRH agonists may be used for women experiencing acute attacks related to their menstrual cycles

Glucose and carbohydrate loading may downregulate the heme biosynthesis pathway

Management of acute attack pain and other chronic symptoms

Pain medication (opioid and non-opioid)

Medications for symptomatic management | nausea, hypertensive crises, neuropathy, seizures, metabolic changes, anxiety, depression

Liver transplantation is rare and limited to severely affected patients
Pregnancy and AHP
Hormonal changes may worsen AHP in some individuals

Some fertility treatments have also been associated with triggering acute attacks

Prenatal counseling

Autosomal Dominant

Inheritance Pattern with low

penetrance

: 50% chance with each pregnancy of passing mutation on to offspring
Commercial Support
The educational materials, including the hypothetical case study, are sponsored by Alnylam Pharmaceuticals. They are not intended to replace a healthcare professional's independent clinical judgment. The "Learn More Primary Sources" below are provided for reference. Alnylam Pharmaceuticals does not endorse the "Learn More" sites below and is not responsible for their content.
Learn More – Primary Sources:
ACOG Practice Bulletin 218: Chronic Pelvic Pain
Adenomyosis: A Clinical Review of a Challenging Gynecologic Condition (Struble et al. J Minim Invasive Gynecol, 2016)
Diagnosing adenomyosis: an integrated clinical and imaging approach (Chapron et al. Hum Reprod Update, 2020)
ACR Appropriateness Criteria: Acute Nonlocalized Abdominal Pain
Relevance of the Endoscopic Evaluation in the Diagnosis of Bladder Pain Syndrome/Interstitial Cystitis (Morlacco et al. Urology, 2020)
Evidence-Based Medicine Approach to Abdominal Pain (Natesan et al. Emerg Med Clin North Am, 2016)
ACOG Practice Bulletin No. 114: Management of Endometriosis
ASRM: Treatment of Pelvic Pain Associated with Endometriosis: A Committee Opinion
Diagnosis and Treatment of Interstitial Cystitis/Bladder Pain Syndrome: AUA Guideline Amendment (Hanno et al. J. Urol, 2015)
Common Questions About the Evaluation of Acute Pelvic Pain (Bhavsar et al. Am Fam Physician, 2016)
Myofascial Pelvic Pain and Related Disorders (Bonder et al. Phys Med Rehabil Clin N Am, 2017)
Pelvic floor physical therapy in the treatment of pelvic floor dysfunction in women (Wallace et al. Current Opinion in Obstetrics and Gynecology, 2019)
Acute Pelvic Pain (Dewey and Wittrock. Emerg Med Clin North Am, 2019)
Imaging of Acute Pelvic Pain: Nonpregnant (Olpin and Strachowski. Radiol Clin North Am, 2020)
Rare Diseases Clinical Research Network: The Acute Porphyrias
NORD: Acute Intermittent Porphyria
Pathogenesis and Clinical Features of the Acute Hepatic Porphyrias (Bonkovsky et al. Mol Genet Metab, 2019)
Acute Hepatic Porphyrias: Review and Recent Progress (Wang et al. Hepatol Commun, 2018)
EXPLORE: A Prospective, Multinational, Natural History Study of Patients with Acute Hepatic Porphyria with Recurrent Attacks (Gouya et al. Hepatology, 2020)
Independent Organizations Focused On Porphyria
European Porphyria Network (EPNET)
American Porphyria Foundation: Drug Database
Wildflower Health Partners with The ObG Project to Power Virtual and Value-Based OB Care Delivery
The ObG Project®'s Content and Resources Will Strengthen Wildflower's Platform and Virtual Advocates to Identify, Escalate and Support Maternity Patients and Their Providers
---
Make ObG Your Own – with ObG TurnKey™
---
SAN FRANCISCO (PRWEB) FEBRUARY 24, 2021
Wildflower Health today announced a partnership with The ObG Project, propelling efforts by both companies to re-imagine maternal health by powering virtual and value-based OB care.
Over the past decade, Wildflower has worked with hundreds of hospitals and health systems to align payers and clinical care teams around women and their families. The company uses a combination of software, hardware and humanware to improve patient outcomes and lower medical costs. The ObG Project is the leading professional information resource for women's health and primary care clinicians. Established for healthcare professionals by healthcare professionals, it offers clinicians a single, efficient and unbiased educational hub.
Wildflower is working with The ObG Project to strengthen its platform's capabilities for risk identification and patient stratification, as well as helping its virtual advocates expertly identify and connect high-risk patients with appropriate clinical resources. Wildflower will also make The ObG Project's premium services available to its clinical partners, enabling robust professional education and clinical guideline alerts to help busy clinicians keep current.
"One of the reasons we are so excited about Wildflower is that they have solved for the missing piece, which is turning data into actionable information to support the clinician," said Sue Gross, MD, CEO of The ObG Project. "It's important to make sure clinicians are a central part of the story, however most of the solutions in the market today have not done a very good job of addressing the provider's needs. With Wildflower, there is now a venue for clinicians to quickly and easily access vital information to help them care for their patients."
Wildflower's platform integrates social, demographic and clinical factors for a holistic view of each patient. Based on risk assessment surveys and data collected from app usage and connected devices, Wildflower establishes an initial risk stratification for each individual. From that point onward, patients undergo longitudinal monitoring and risk assessment.
Advocates are supported with a playbook that details relevant medical information and protocols for escalation. Leveraging risk assessment data from the Wildflower platform and a portal powered by The ObG Project content and resources, Wildflower's advocates synthesize information and connect to partner OB professionals with appropriate patient referrals and escalations. OB professionals can leverage The ObG Project literature to inform and support evidence-based provider decisions.
Leah Sparks, CEO & Founder of Wildflower Health commented: "To fully reach the potential of the value-based care models we are enabling, we have to accurately assess risk, empower patients for self-management, support evidence-based care decisions by our partner providers, and escalate individuals to proper care in a timely fashion. By teaming up with The ObG Project, we have bolstered our ability to deliver on all of these key requirements, which are all equally important to transform healthcare for women while shrinking the cost of care."
"When health for women improves, the health of society improves," added Dr Gross. "Wildflower and The ObG Project are aligned on this goal and incredibly excited to be partnering to support both providers and patients on the journey to value-based care."
About The ObG Project – For physicians, by physicians
The ObG Project is a digital media company created to deliver guideline-based medical information to physicians and other healthcare professionals. Designed to address how today's clinicians want to receive information, our digital platforms are easy to access, quick to read, mobile-friendly, and focused on how this information can benefit their patients. We create content and design everything from social media campaigns and digital platforms to full communication infrastructures. We understand how to engage busy physicians because we are physicians: since our founding in 2016, physicians from around the world have visited ObGproject.com generating millions of page views of The ObG Project's physician-focused content. For more information, check our website at ObGProject.com or contact us at media@obgproject.com.
About Wildflower
Wildflower connects women and families to better care by breaking down silos among providers, payers and best-in-class partners. Our digital platform and virtual patient advocates engage the Chief Health Officer of the home (aka mom) by delivering personalized experiences that simplify the healthcare journey for families. Our model also fuels the transition from fee-for-service to value based care. Empowering women. Collapsing silos. Rewarding value. This is a smarter way to care. http://www.wildflowerhealth.com
What is DNA@ObG?
Q:What is DNA@ObG?
A: DNA@ObG is a resource for the latest genetic information in women's health to share with your patients. It is clearly written, references our professional organizations, and free from commercial bias. DNA@ObG was created for and by healthcare professionals to support discussions with your patients about topics such as genetic screening versus diagnostic testing, common ultrasound findings, cancer genetics, and much more.
Q: Who can access DNA@ObG?
A: ObGFirst® Members can access DNA@ObG at no additional cost – now included with your subscription!
Q: Where will I find DNA@ObG?
A: You (ObGFirst Members only) can access DNA@ObG from The ObG Project Homepage. To share information with patients, simply save and/or print a copy by using the PDF icon that appears at the top and the bottom of every entry.
---
If you tap/click on the icon, a PDF will be generated that you can save and share the page as a PDF file.
---
Q: Is DNA@ObG being updated or is this a 'one and done'?
A: The team at ObG makes every effort to update the site as new guidelines become available.
Q: What if I just want to send my patient to the site?
A: Contact us here and we will personally help you get this set up and provide you with a special code just for your patients.
Q: I have an ObG subscription, but when I put in my username and passcode, I am not able to get into DNA@ObG. What's the problem?
A: If you have an ObG subscription, but are being blocked from the site, it is likely because you have a subscription to our free weekly eNewsletter, The ObG Insider™, or to our ObG L&D eBook. Only subscribers to ObGFirst can access DNA@ObG for free. In addition to DNA@ObG, our ObGFirst membership includes:
Guideline alerts
Research summaries
Prenatal ultrasound atlas
Free CME
Please consider trying out ObGFirst with a free 1 month trial!
TIP: If you already have an ObG Project UserID, use that ID when you upgrade to an ObGFirst subscription
If you are an ObGFirst Member but still can't access the site, please do not hesitate to contact us for help at info@obgproject.com
Questions? Comments? Suggestions for Improvement?
The ObG Project welcomes inquiries from our colleagues to help make our site and subscription services even better. Please submit them on our Contact Us page, or email us at info@obgproject.com
The DNA@ObG entries are meant for healthcare providers to share with patients as an educational tool. They are not intended as and do not constitute or substitute for medical or healthcare advice or diagnosis, and may not and should not be used for such purposes. Individuals should always consult with a qualified healthcare provider about their specific circumstances, including before starting or stopping any treatment, medical or otherwise. DNA@ObG content via this web site is provided with the understanding that The ObG Project is not engaged in rendering medical, counseling, legal, or other professional services or advice.
Safety and Efficacy Data of BNT162b2 COVID-19 Vaccine
BACKGROUND AND PURPOSE:
BNT162b2 is a lipid nanoparticle–formulated, nucleoside-modified RNA vaccine that encodes a prefusion stabilized, membrane-anchored SARS-CoV-2 full-length spike protein

The messenger RNA (mRNA) used in this vaccine includes the code used by SARS-CoV-2 to produce spike protein that helps the virus enter and infect cells
Following vaccination, the mRNA enters the vaccine recipient's normal cells that will use the mRNA code to produce spike proteins that will generate an immune reaction
In the future, if the vaccine recipient is exposed to the SARS-CoV-2 virus, the antibodies generated by this immune system reaction will recognize and neutralize the invading virus

Polack et al. (NEJM, 2020) report on the safety and efficacy of the BNT162b2 (Pfizer-BioNTech) vaccine in preventing COVID-19
METHODS:
Ongoing multinational, placebo-controlled, observer-blinded, pivotal efficacy trial
Participants
Interventions

BNT162b2 vaccine candidate

30 μg per dose
Two doses, 21 days apart

Placebo

Study design
Primary outcome

Efficacy of the vaccine against laboratory-confirmed COVID-19
Safety
RESULTS:
42,448 participants were randomized and received injections

BNT162b2: 21,720 participants
Placebo: 21,728 participants

BNT162b2 was 95% effective in preventing COVID-19

Placebo: 162 cases
BNT12b2: 8 cases (onset at least 7 days after the second dose)
(95% CI, 90.3 to 97.6)

Similar vaccine efficacy (generally 90 to 100%) was observed across subgroups defined by

Age | Sex | Race | BMI | Coexisting conditions

There were 10 cases of severe COVID-19 with onset after the first dose

Placebo: 9 cases
BNT162b2: 1 case

Side effects

Mild-to-moderate pain at the injection site
Fatigue
Headache

Fever (≥38°C): After second dose: 16% of younger vaccine recipients (16 to 55 years) | 11% of older recipients (>55 years)

Fever ≥38.9 to 40°C

After first dose: 0.2% of vaccine recipients | 0.1% of placebo
After second dose: 0.8% of vaccine recipients | 0.1% placebo

Fever >40.0°C

2 participants each in the vaccine and placebo groups

Incidence of serious adverse events was low and similar for the vaccine and placebo groups
CONCLUSION:
Two doses of BNT162b2 spaced 21 days apart conferred 95% protection against COVID-19 in people aged 16 and over with a safety profile similar to other vaccines
This study does not address the following populations

Adolescents | Children | Pregnant women

Vaccine requires very cold temperatures for shipping and long-term storage

Standard refrigerators can be used for up to 5 days when ready for use

The authors state
The data presented in this report have significance beyond the performance of this vaccine candidate

The results demonstrate that Covid-19 can be prevented by immunization, provide proof of concept that RNA-based vaccines are a promising new approach for protecting humans against infectious diseases, and demonstrate the speed with which an RNA-based vaccine can be developed with a sufficient investment of resources
Learn More – Primary Sources: