Measles: Clinical Features and CDC Recommendations
SUMMARY:
Measles (Rubeola)

Caused by an RNA virus with 1 serotype
Humans are the only natural hosts of measles virus
Average of 10 to 12 days from exposure to the appearance of the first symptom (usually fever)
Healthcare providers should report suspected measles cases to their local health department within 24 hours

Groups at high risk for severe illness include

Infants and children aged <5 years
Adults aged >20 years
Pregnant women
People with compromised immune systems, such as from leukemia and HIV infection
KEY POINTS:
Clinical Features
Typical presenting features

Prodrome of fever (as high as 105°F) and malaise
The 3 'C's: Cough | Coryza (runny nose) Conjunctivitis

2 to 3 days: Pathognomonic enanthema: Koplik spots within 2 to 3 days

white spots with red areola on buccal mucosa across from lower molars
3 to 5 days: Maculopapular rash

Appears 14 days after a person is exposed
Spreads from the head to the trunk to the lower extremities
Patients contagious from 4 days before to 4 days after the rash appears
Note: Immunocompromised patients may not develop rash
Measles Transmission
Individuals are contagious from 4 days before to 4 days after the rash appears
Considered an 'highly contagious virus' according to CDC

"…if one person has it, up to 90% of the people close to that person who are not immune will also become infected"

Virus lives in nose and throat mucus of an infected person
Spread via

Breathing contaminated air: Virus can live in an airspace where the infected person coughed or sneezed for up to 2 hours
Touching infected surface: Followed by touching eyes, nose or mouth
Complications
Common complications include

Bronchopneumonia | Laryngotracheobronchitis | Diarrhea
Otitis Media: 1/10 children and may result in permanent hearing loss

Severe complications in children requiring hospitalization

Acute encephalitis: 1/1,000 children, resulting in permanent brain damage
Respiratory and neurologic: 1/1,000 children will die from these complications
Subacute sclerosing panencephalitis (SSPE): Rare, fatal degenerative disease of CNS, resulting in deterioration and seizures 7 to 10 years after measles infection
Diagnosis and Testing
Clinical suspicion

Signs and symptoms detailed above
Special concern for those traveling internationally or exposed to someone with a febrile rash illness

Laboratory confirmation

Essential for all sporadic measles cases and all outbreaks
A capture IgM EIA (non-quantitative) that incorporates a recombinant measles nucleocapsid protein as the antigen is used to detect measles IgM
A commercial, indirect EIA (non-quantitative) assay is used to detect IgG
Viral detection methods: Includes real time RT-PCR to detect measles viral RNA | Available at many state public health laboratories and though the APHL/

CDC

Vaccine Preventable Disease Reference Centers (see 'Learn More – Primary Sources' below)
Detection of measles-specific IgM antibody in serum and measles RNA by RT-PCR in a respiratory specimen are the most common methods for confirming measles infection
Obtain both a serum sample and a throat swab (or nasopharyngeal swab) from patients suspected to have measles at first contact
Urine samples may also contain virus: If possible collect both respiratory and urine samples
Public Health: Molecular analysis (genotyping) can map transmission pathways of measles viruses
Evidence of Immunity
Note: Do not accept verbal reports of immunity
Acceptable presumptive evidence of immunity against measles includes ≥1 of the following
Written documentation of one or more doses of a measles-containing vaccine administered on or after the first birthday for preschool-age children and adults not considered high risk
Written documentation of two doses of measles-containing vaccine for school-age children and adults at high risk, including students at post-high school secondary educational institutions, healthcare personnel, and international travelers
Laboratory evidence of immunity *
Laboratory confirmation of measles
Birth before 1957
*Note: CDC addresses laboratory evidence of immunity and states the following
*People who have negative or equivocal results for measles IgG should be vaccinated or revaccinated. In some cases it is not possible to vaccinate a patient, and you may need to test them with a second line diagnostic assay to determine whether they are immune to measles. Because the sensitivity and specificity of commercial measles IgG assays vary, state public health departments can provide information on appropriate second line assays.
NOTE FOR HEALTHCARE PERSONNEL (HCP): CDC has interim guidance that states
Consider vaccinating HCP born before 1957 who do not have other evidence of immunity to measles

During a measles outbreak, 2 doses of measles virus-containing vaccine are recommended for all HCP, regardless of year of birth

See more HCP interim guidance using the

CDC

link below in 'Learn More – Primary Sources'
Measles Vaccine Recommendations (CDC)
Children –

MMR

vaccine

First dose: 12 through 15 months of age
Second dose: 4 through 6 years of age no earlier than 28 days following the first dose

Students at post-high school educational institutions without evidence of measles immunity

2 doses of MMR vaccine
Second dose administered no earlier than 28 days after the first dose

Adults born ≥1957 who do not have evidence of measles immunity

Should get at least one dose of MMR vaccine

International travelers ≥6 months of age

Infants 6 through 11 months: one dose of

MMR

vaccine

One dose at 12 through 15 months of age and another dose at 4 through 6 years of age or at least 28 days later
Infants who get one dose of MMR vaccine before their first birthday should get two more doses according to the routinely recommended schedule

Children ≥12 months: Documentation of two doses of MMR vaccine (the first dose of

MMR

vaccine should be administered at age 12 months or older; the second dose no earlier than 28 days after the first dose)
Teenagers and adults born ≥1957 (no immunity): Documentation of two doses of MMR vaccine, with the second dose administered no earlier than 28 days after the first dose
Post-exposure Prophylaxis
Cannot Readily Show Evidence of Immunity Following Exposure to Measles
Offer post-exposure prophylaxis (PEP) or be excluded from the setting (school, hospital, childcare)
Unvaccinated individuals who receive their first dose of MMR vaccine within 72 hours after exposure may return to childcare, school, or work except healthcare workers
PEP: Administer

MMR

vaccine within 72 hours of initial measles exposure or immunoglobulin (IG) within six days of exposure
Monitor for signs and symptoms consistent with measles for at least one incubation period following PEP
Note: "Do not administer MMR vaccine and IG simultaneously, as this practice invalidates the vaccine"
MMR vaccine for PEP
Should still offer

MMR

vaccine even if beyond 72 hours to protect from future exposures
Outbreak control measure for infants <12 months of age: Measles vaccination of infants as young as 6 months of age may be used (revaccinate when they are 12 through 15 months old and again when they are 4 through 6 years of age)
Immunoglobulin (IG) for PEP
IG dosing

IGIM dose: 0.5 mL/kg of body weight (maximum dose = 15 mL)
IGIV dose: 400 mg/kg

IG used for high risk populations

Infants younger
Intramuscular IG (IGIM) for all
However, if 6 through 11 months, MMR vaccine can be given in place of IG, if administered within 72 hours of exposure

Pregnant women without evidence of measles immunity
Severely compromised immune systems

Administer IGIV regardless of immunologic or vaccination status

Note: People cannot return to healthcare settings following receipt of IG | For other settings, such as childcare, school, or work "factors such as immune status, intense or prolonged contact, and presence of populations at risk, should be taken into consideration before allowing people to return"
PEP for healthcare personnel
MMR vaccine should be given within 72 hours or IG should be given within 6 days
"Exclude healthcare personnel without evidence of immunity from duty from day 5 after first exposure to day 21 after last exposure, regardless of post-exposure vaccine"
Isolation
Isolate for four days after they develop a rash
Use airborne precautions in healthcare settings

All healthcare staff entering the room should use respiratory protection consistent with airborne infection control precautions (use of an N95 respirator or a respirator with similar effectiveness in preventing airborne transmission)
Use single-patient airborne infection isolation room (AIIR) for patient with measles

People without evidence of immunity who have been exempted from measles vaccination for medical, religious and now PEP within appropriate timeframe

Exclude from affected institutions in the outbreak area until 21 days after the onset of rash in the last case of measles
Treatment
There is no specific antiviral therapy for measles
Supportive care to address symptoms and complications
Severe measles in children: Administer Vitamin A (a substrate for preserving epithelial cell integrity and involved in immune modulation) immediately on diagnosis and repeated the next day with following dosing

<6 months: 50,000 IU
6–11 months: 100,000 IU
≥12 months: 200,000 IU
Measles and Pregnancy
Pregnant women are considered a 'high risk' category due to increased risk for adverse maternal, fetal and newborn events

Maternal: Increased risk of hospitalization and severe respiratory complications including pneumonia
Fetal: Miscarriage | Stillbirth | LBW | Preterm birth
Prior to Pregnancy
Ensure vaccinations are up to date
Wait 4 weeks following

MMR

to conceive

Theoretical risk, not proven and should not be used as an indication for termination of pregnancy (if vaccine received inadvertently)
During Pregnancy
CDC recommends that pregnant women should wait to get MMR vaccine until after they are no longer pregnant
Postpartum
Give MMR postpartum if no evidence of immunity

Breastfeeding is safe and does not impact vaccine
Contraindications and Precautions to MMR Vaccine
Contraindication – Greatly Increases Chance of Serious Adverse Reaction
The following individuals should not receive MMR vaccine
History of severe allergic reaction (e.g., anaphylaxis) following previous dose or to a vaccine component
Known severe immunodeficiency
Pregnancy (see above re: theoretical risk)
History of anaphylactic reactions to neomycin
Precaution – Might increase the chance or severity of a serious adverse reaction or might compromise the ability of the vaccine to produce immunity
Precautions for MMR vaccine include the following
Moderate or severe acute illness with or without fever
Recent (within 11 months) receipt of antibody-containing blood product (timing depends on product)
History of thrombocytopenia or thrombocytopenic purpura
Need for tuberculin skin testing
Personal or family history of seizures
Learn More – Primary Sources:
CDC: Measles Cases and Outbreaks
CDC: Measles (Rubeola) for Healthcare Professionals
Vaccine Preventable Diseases (aphl.org)
CDC: Routine Measles, Mumps, and Rubella Vaccination
CDC: Interim Infection Prevention and Control Recommendations for Measles in Healthcare Settings
ACOG Practice Advisory: Counseling Patients About Breast Cancer Risk and Hormonal Contraception
SUMMARY:
ACOG has reaffirmed a practice advisory that had initially been in response to a prospective cohort study. The results from the paper by Mørch and colleagues (NEJM, 2017) was based on Danish nationwide registries (see 'Related ObG Topics' below) and identified the following
Overall risk of breast cancer in current or recent users compared to women who never used hormonal contraception
Increased Risk of breast cancer:

Relative Risk

(RR): 1.20 (95% CI, 1.14 to 1.26)
Risk increased with duration of use: RR 1.09 (95% CI, 0.96 to 1.23) at < 1 year vs 1.38 (95% CI, 1.26 to 1.51) after > 10 years (P=0.002)
Risk remains elevated after ≥5 years but not < 5 years
Oral Combined Contraceptives
Little evidence of major differences between various OCPs after statistical adjustments for multiple testing
Levonorgestrel-releasing intrauterine system (LNG-IUD)
No significant differences compared to OCPs
RR of breast cancer was 1.21 (95% CI, 1.11 to 1.33)
Contraceptive implants
Few breast-cancer events among users of the progestin-only implant and depot medroxyprogesterone acetate
KEY POINTS:
Relative vs Absolute Risk
Absolute risks remain low
Overall: 1 additional case of invasive breast cancer for every 7,690 women using hormonal contraception
Women <35 years: 1 additional case of invasive breast cancer for every 50,000 women using hormonal contraception
Benefits of Hormonal Contraceptives
ACOG addresses these benefits clearly in this Practice Advisory
Non-hormonal benefits (see 'Related ObG Topics' below)

Decreased risk of ovarian, endometrial, and colon cancer
Overall cancer risk may be lower in hormonal contraceptive users despite possibility of small increased breast cancer risk

Hormonal benefits

Maternal mortality rate in the US: 26.4 deaths per 100,000 women (2015)
The above risk is twice that of developing invasive breast cancer in the NEJM study
Study Limitations
ACOG highlights the following
Study

confounders

not assessed in this study

Breastfeeding | alcohol consumption |physical activity

Study may not be generalizable

Only a northern European population was included

More study required regarding relationship between progestin-only contraceptives and breast cancer risk

Study results were inconsistent regarding progestin-only formulations
Counseling recommendations
ACOG supports shared decision making and counseling should include the following
This recent study showed that women who use hormonal birth control methods may have a small increased risk of breast cancer, but the overall risk of breast cancer in hormonal birth control users remains very low
Hormonal birth control is very effective in preventing pregnancy and may lower a women's overall risk of cancer by providing protection against other types of cancer
There are nonhormonal methods of birth control that are also good options
Women can do things to help lower their risk of breast cancer, like breastfeeding, getting more exercise, and limiting alcohol intake
Learn More – Primary Sources:
Practice Advisory: Hormonal Contraception and Risk of Breast Cancer
NIH COVID-19 Treatment Guidelines
NOTE: The FDA has addressed the use of bebtelovimab among nonhospitalized patients in light of an increase in subvariants. Due to resistance, bebtelovimab is not currently authorized for emergency use in any US region. Information and guidelines may change rapidly. Check in with listed reference in 'Learn More – Primary Sources' to best keep up to date.
SUMMARY:
NIH has released guidance on the diagnosis, management and treatment of COVID-19. A Panel was convened to develop recommendations, with the understanding that there is still much that is unknown and the guidelines will be updated as additional data become available
Critical Care Treatment
Infection Control When Caring for Patients with COVID-19
Aerosol-generating procedures

Use fit-tested respirators (N-95 respirators) or powered air-purifying respirators rather than surgical masks
The above masks should be used in addition to other PPE (gloves, gown, and eye protection such as a face shield or safety goggles)

Endotracheal intubation

Should be done by healthcare professionals "with extensive airway management experience, if possible"
Intubation should be done with video laryngoscopy, if possible
Hemodynamic Support
First-choice vasopressor: Norepinephrine
To assess fluid responsiveness

Use dynamic parameters, skin temperature, capillary refilling time, and/or lactate levels vs static parameters

Acute resuscitation of adults with COVID-19 and shock

Use buffered/balanced crystalloids over unbalanced crystalloids
Panel recommends against initial use of albumin

Septic shock and steroids

IV hydrocortisone 200 mg per day administered either as an infusion or in intermittent doses
Duration of hydrocortisone is typically a clinical decision
Patients who are receiving corticosteroids for COVID-19 are receiving sufficient replacement therapy such that they do not require additional hydrocortisone
Ventilatory Support for Patients with COVID-19
Oxygen saturation (

SpO2

) target

Optimal goal is uncertain
A target SpO2 of 92% to 96% "seems logical"
Experience suggests that SpO2 <92% or >96% may be harmful

Prone position

Appropriate candidate for awake prone positioning: Patients who can adjust their own position independently and tolerate lying prone
Awake proning should not be used as a substitute for intubation and invasive mechanical ventilation in patients with refractory hypoxemia who otherwise meet the indications for these interventions
Pregnancy: Acceptable and can be done in left lateral decubitus or fully prone

Refractory hypoxemia in patients who otherwise require intubation and mechanical ventilation

Panel recommends against using awake prone positioning as a rescue therapy to avoid intubation 

Acute hypoxemic respiratory failure despite conventional oxygen therapy

Options for providing enhanced respiratory support include high-flow nasal cannula (HFNC), NIPPV, intubation and invasive mechanical ventilation, or extracorporeal membrane oxygenation (ECMO)

Use HFNC oxygen rather than noninvasive positive pressure ventilation (NIPPV)
If HFNC is unavailable and there is no indication of intubation: Use a closely monitored trial of NIPPV

For patients on supplemental oxygen

Monitor closely for worsening of respiratory status
If respiratory status worsens, the Panel recommends early intubation by an experienced practitioner in a controlled setting

For patients mechanically ventilated with ARDS

Use low tidal volume (VT) ventilation (VT 4 to 8 mL/kg of predicted body weight) vs higher tidal volumes (VT >8 mL/kg)
If refractory hypoxemia despite optimized ventilation, the Panel recommends prone ventilation for 12 to 16 hours per day over no prone ventilation
In the setting of hypoxemia and severe ARDS despite optimized ventilation and other rescue strategies, a trial of inhaled pulmonary vasodilators is recommended as a rescue therapy| Taper if there is no rapid improvement in oxygenation
Inpatient Pharmacologic Management
Note: For patients who are hospitalized for reasons other than COVID-19 and who are found to have mild to moderate COVID-19 and a high risk of disease progression, the Panel recommends following its recommendations for treating nonhospitalized patients with COVID-19 (section below)
The following applies to individuals admitted for the treatment of COVID-19
Therapeutic Management of Hospitalized Adults With COVID-19 Based on Disease Severity
Remdesivir
Recommended for use in hospitalized patients who require supplemental oxygen

200 mg IV once, then RDV 100 mg IV once daily for 4 days or until hospital discharge
If the patient progresses to more severe illness, complete course
Dexamethasone
Found to improve survival in hospitalized patients who require supplemental oxygen

Greatest effect observed in patients who require mechanical ventilation
The Panel recommends against using dexamethasone among patients who do not require supplemental oxygen

Dose

6 mg IV or PO once daily for up to 10 days or until hospital discharge
If dexamethasone is not available, an equivalent dose of another corticosteroid may be used
Tocilizumab
Humanized monoclonal antibody against the interleukin-6 receptor (IL-6R)

FDA approved to treat inflammatory diseases

Dose

8 mg/kg actual body weight (up to 800 mg) administered as a single IV dose
In clinical trials, a third of the participants received a second dose of tocilizumab 8 hours after the first dose if no clinical improvement was observed

Avoid tocilizumab for the following

Significant immunosuppression | Alanine transaminase >5 times the upper limit of normal | High risk for gastrointestinal perforation | Uncontrolled, serious bacterial, fungal, or non-SARS-CoV-2 viral infection | Absolute neutrophil count <500 cells/µL | Platelet count <50,000 cells/µL
Baricitinib
Oral Janus kinase (JAK) inhibitor that is selective for JAK1 and JAK2

FDA approved to treat rheumatoid arthritis

Dose

Baricitinib dose is dependent on eGFR; duration of therapy is up to 14 days or until hospital discharge
eGFR ≥60 mL/min/1.73 m2: Baricitinib 4 mg PO once daily
eGFR 30 to <60 mL/min/1.73 m2: Baricitinib 2 mg PO once daily
eGFR 15 to <30 mL/min/1.73 m2: Baricitinib 1 mg PO once daily
eGFR <15 mL/min/1.73 m2: Baricitinib is not recommended
Tofacitinib
Oral Janus kinase (JAK) inhibitor for the treatment of rheumatoid arthritis
Dose

10 mg PO twice daily for up to 14 days or until hospital discharge
Use as an alternative immunomodulatory drug if baricitinib is not available or not feasible to use (BIIa)
eGFR <60 mL/min/1.73 m2: Tofacitinib 5 mg PO twice daily
Sarilumab
Humanized monoclonal antibody against the interleukin-6 receptor (IL-6R)

FDA

approved to treat rheumatoid arthritis

Dose

Use the single-dose, prefilled syringe (not the prefilled pen) for SQ injection
Reconstitute sarilumab 400 mg in 100 cc 0.9% NaCl and administer as an IV infusion over 1 hour
Use as an alternative immunomodulatory drug if tocilizumab is not available or not feasible to use
Therapeutic Management of Nonhospitalized Adults With COVID-19
NIH refers to the CDC guidance to determine at increased risk for progression | See 'Learn More – Primary Care' for reference
In Order of Preference
Paxlovid (for more information, see 'oral antivirals below')

Orally twice daily for 5 days, initiated as soon as possible and within 5 days of symptom onset in those aged ≥12 years and weighing ≥40 kg

Remdesivir

200 mg IV on Day 1, followed by remdesivir 100 mg IV daily on Days 2 and 3, initiated as soon as possible and within 7 days of symptom onset in those aged ≥12 years and weighing ≥40 kg
Alternative Therapies to be used ONLY if none of the preferred therapies are available, feasible to deliver, or clinically appropriate (listed in alphabetical order)
Molnupiravir
800 mg orally twice daily for 5 days, initiated as soon as possible and within 5 days of symptom onset in those aged ≥18 years ONLY when none of the above options can be used
Note: BQ.1 and BQ.1.1 subvariants appear to be resistant to bebtelovimab and as of 11/30/2022, bebtelovimab is not currently authorized for emergency use in any US region | The Panel continues to recommend Paxlovid, followed by remdesivir for treatment of mild to moderate COVID-19 in nonhospitalized adults who are at high risk for progression
More on Oral Antivirals
Ritonavir-Boosted Nirmatrelvir (Paxlovid)

Nirmatrelvir

Orally bioavailable protease inhibitor
Works by inhibiting viral protease MPRO (protease that plays an essential role in viral replication)
Active against all coronaviruses known to infect humans

Packaged with ritonavir (as Paxlovid)

Ritonavir is a cytochrome P450 (CYP) 3A4 inhibitor and pharmacokinetic boosting agent
Boosts nirmatrelvir concentrations to the target therapeutic ranges
Note: Review other medications to assess drug interactions including OTCs and herbal supplements | University of Liverpool has a site with COVID-19 Drug Interactions (included in the NIH Panel guidelines – see "Learn More – Primary Resources' below)
Molnupiravir

Oral prodrug of beta-D-N4-hydroxycytidine (NHC)
NHC is a ribonucleoside with antiviral activity against RNA viruses
NHC uptake by viral RNA-dependent RNA-polymerases results in viral mutations and lethal mutagenesis
Note: Pregnancy and COVID-19 Oral Antivirals
Paxlovid

SMFM

supports the use of Paxlovid in pregnancy as indicated (see 'Primary Sources – Learn More' below)

Molnupiravir

Although FDA concluded that there is a low risk for genotoxicity, due to concern regarding mutagenesis, the FDA EUA recommends against use during pregnancy
The

NIH

Panel states "However, when other therapies are not available, pregnant people with COVID-19 who are at high risk of progressing to severe disease may reasonably choose molnupiravir therapy after being fully informed of the risks, particularly those who are beyond the time of embryogenesis (i.e., >10 weeks' gestation). The prescribing clinician should document that a discussion of the risks and benefits occurred and that the patient chose this therapy"
KEY POINTS:
Serologic or Antibody Testing for Diagnosis of SARS-CoV-2 Infection
The Panel does not recommend using serologic testing as the sole basis for diagnosing acute SARS-CoV-2 infection
Serologic or antibody tests can detect recent or prior SARS-CoV-2 infection
It may take ≥21 days after symptoms for seroconversion to occur (i.e., IgM and/or IgG antibodies to SARS-CoV-2)
NAATs and antigen tests for SARS-CoV-2 occasionally yield false negative results

Serologic tests have been used in some settings as an additional diagnostic test for patients who are strongly suspected to have SARS-CoV-2 infection
Using a serologic test in combination with a

NAAT

to detect IgG or total antibodies 3 to 4 weeks after symptom onset maximizes the sensitivity and specificity to detect past infection
Concomitant Medications in Patients with COVID-19
Angiotensin-Converting Enzyme (ACE) Inhibitors and Angiotensin Receptor Blockers (ARBs) and Statins (HMG-CoA Reductase Inhibitors)
Continue taking these medications as prescribed
The Panel recommends against the use of ACE inhibitors or ARBs for the treatment of COVID-19 outside of the setting of a clinical trial
Chronic Corticosteroids
For patients on oral corticosteroid therapy used prior to COVID-19 diagnosis for another underlying condition (e.g., rheumatological diseases)

Corticosteroids should not be discontinued
Supplemental or stress-dose steroids: Determine use on a case-by-case basis

Asthma and chronic obstructive pulmonary disease for control of airway inflammation (daily use)

Should not be discontinued
Pregnancy Considerations
Betamethasone and dexamethasone cross the placenta and are therefore used for fetal benefit to decrease the risk of

RDS

in the setting or threatened preterm delivery
The Panel recommends "using dexamethasone in pregnant women with COVID-19 who are mechanically ventilated or who require supplemental oxygen but who are not mechanically ventilated"
Nonsteroidal Anti-Inflammatory Drugs (NSAIDs)
Continue taking NSAIDs for a co-morbid condition as previously directed by physician
"The Panel recommends that there be no difference in the use of antipyretic strategies (e.g., with acetaminophen or NSAIDs) between patients with or without COVID-19"
Coagulopathy Considerations
Antithrombotic Therapy for Nonhospitalized Patients without VTE
The Panel recommends against the use of anticoagulants and antiplatelet therapy (aspirin or P2Y12 inhibitors) for the prevention of VTE or arterial thrombosis unless the patient has other indications for the therapy or is participating in a clinical trial
The Panel recommends against routinely continuing VTE prophylaxis for patients with COVID-19 after hospital discharge, except in a clinical trial
For patients who are at high risk for VTE and low risk for bleeding, there is insufficient evidence to recommend either for or against continuing anticoagulation after hospital discharge unless another indication for VTE prophylaxis exists
General Considerations for Hospitalized Patients
The Panel recommends against using anticoagulant or antiplatelet therapy to prevent arterial thrombosis outside of the usual standard of care for patients without COVID-19
In hospitalized patients, low-molecular-weight heparin (LMWH) or unfractionated heparin (UFH) is preferred over oral anticoagulants, because these 2 types of heparin have shorter half-lives and the effect can be reversed quickly, can be administered intravenously or subcutaneously, and have fewer drug-drug interactions
When heparin is used, LMWH is preferred over UFH
Hospitalized, Nonpregnant Adults Who Require Low-Flow Oxygen and Are Not Receiving Intensive Care Unit Level of Care
Use therapeutic-dose heparin for patients who have a D-dimer above the upper limit of normal and have no increased bleeding risk
LMWH is preferred over unfractionated heparin
Contraindications for therapeutic anticoagulation for COVID-19 due to an increased bleeding risk

Platelet count <50 x 109/L
Hemoglobin <8 g/dL
Need for dual antiplatelet therapy
Known bleeding within the last 30 days requiring an emergency room visit or hospitalization
Known history of a bleeding disorder
Inherited or active acquired bleeding disorder

If no VTE

Continue therapeutic treatment for 14 days or until hospital discharge, whichever comes first

The Panel recommends using prophylactic-dose heparin (LMWH or unfractionated heparin) for patients who are not administered therapeutic heparin unless a contraindication exists
Note: Oral anticoagulants for VTE prophylaxis or prevention of COVID-19 progression are not recommended for hospitalized patients, except in a clinical trial
Hospitalized, Nonpregnant Adults Who Are Receiving ICU Level of Care (Including Patients Who Are Receiving High-Flow Oxygen)
Use prophylactic-dose heparin as VTE prophylaxis unless a contraindication exists
The Panel recommends against the following except in a clinical trial

Use of intermediate-dose (e.g., enoxaparin 1 mg/kg daily)
Therapeutic-dose anticoagulation for VTE prophylaxis

For patients who start on therapeutic-dose heparin while on low-flow oxygen due to COVID-19 and then transfer to the ICU

Switch from therapeutic to prophylactic-dose heparin unless a VTE is confirmed

There is insufficient evidence for the Panel to recommend either for or against antiplatelet therapy in critically ill patients with COVID-19
Pregnant Adults
The Panel recommends that pregnant patients who are receiving anticoagulant or antiplatelet therapies for underlying conditions continue these medications after they receive a diagnosis of COVID-19
Use prophylactic-dose anticoagulation for pregnant patients hospitalized for manifestations of COVID-19 unless otherwise contraindicated
Because pregnant patients have not been included in most clinical trials evaluating therapeutic anticoagulation in the setting of COVID-19, there is currently insufficient evidence to recommend either for or against therapeutic anticoagulation for pregnant patients with COVID-19 in the absence of a known VTE
Influenza and COVID-19
Vaccine Considerations
It is important to ensure that vaccination programs to protect against influenza continue during the pandemic
Patients with COVID-19 can receive

inactivated

influenza vaccine
Moderately or Severely Ill with SARS-CoV-2

Consider deferring influenza vaccination until the patients have completed the COVID-19 isolation period and are no longer moderately or severely ill

Asymptomatic or not moderately or severely ill with SARS-CoV-2

Influenza vaccination can be given when infected individual no longer require isolation
Vaccinate sooner if they are in a health care setting for other reasons
Note: Influenza vaccine and a COVID-19 vaccine may be administered concurrently at different injection sites
Testing for Influenza
Test for both viruses in all hospitalized patients with acute respiratory illness
The Panel recommends influenza testing in addition to SARS-CoV-2 testing in outpatients with acute respiratory illness if

Results will change the clinical management strategy for the patient such as initiating antiviral treatment for influenza

Consider testing patients for other pathogens based on their specific clinical circumstances

Additional testing is especially important for patients with influenza who have a high risk of acquiring bacterial superinfections
Treatment for Influenza
Antiviral treatment of influenza is the same in all patients with or without SARS-CoV-2 coinfection
Hospitalized patients with suspected influenza

Start on empiric treatment for influenza with oseltamivir as soon as possible
Do not wait for influenza test results
Stop antiviral treatment for influenza when influenza has been ruled out by nucleic acid detection assay

Nonintubated: Negative report for upper respiratory tract specimens
Intubated: Negative report for both upper and lower respiratory tract specimens
Learn More – Primary Sources:
NIH: Coronavirus Disease 2019 (COVID-19) Treatment Guidelines
Underlying Medical Conditions Associated with Higher Risk for Severe COVID-19: Information for Healthcare Providers (cdc.gov)
Liverpool COVID-19 Interactions (covid19-druginteractions.org)
SMFM: FDA Issues EUA for the Treatment of Mild-to-Moderate COVID-19 (Paxlovid)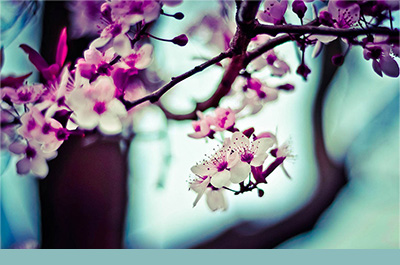 Alloimmunization and Red Cell Antibodies – Time to be Concerned?
CLINICAL ACTIONS:
The care of patients with sensitization to antigens other than D, that are known to cause hemolytic disease, should be the same as that for patients with D alloimmunization. ACOG has provided updated guidance (March 2018) that includes the following recommendations:
In a center with trained personnel and when the fetus is at an appropriate gestational age, Doppler measurement of peak systolic velocity in the fetal middle cerebral artery is an appropriate noninvasive means to monitor pregnancies complicated by red cell alloimmunization

The initial management of a pregnancy involving an alloimmunized patient is determination of the paternal erythrocyte antigen status

Serial titers are not useful for monitoring fetal status when the mother has had a previously affected fetus or neonate

Antibody titers are not appropriate for monitoring Kell-sensitized patients because Kell antibodies do not correlate with fetal status

Anti-D immune globulin is indicated only in Rh-negative women who are not previously sensitized to D
In addition, The AABB working group addressed the work up and management of 'weak D' (formerly Du) in their joint statement that included representatives from ACOG, CAP, American Red Cross, Armed Services Blood Program
Persons with a weak D type 1, 2 or 3 can be managed safely as Rh-positive and such women, if pregnant, do not require Rh immune globulin. For more than 50 years, the recommended practice in the United States has been to Rh type patients using laboratory methods that interpret weak D phenotypes as Rh-negative. The intent of this practice has been to protect Rh-negative persons, particularly Rh-negative women of childbearing potential, from inadvertent exposure and alloimmunization to Rh-positive red blood cells. RHD genotyping methods are now available that can identify those persons with a weak D phenotype who can be managed as Rh-positive (weak D types 1, 2 or 3).
ACOG has responded to the AABB working group above and advises that for weak D (previously known as Du)
An attractive solution to this problem is to perform molecular genetic RHD typing in weak D phenotype individuals as suggested by the Work Group on RHD Genotyping.

Currently, there is a lack of comprehensive cost-benefit analysis for this clinical approach. Clinicians are advised to administer Rh D immune globulin to patients with weak D blood type in appropriate clinical situations, by the same rationale as that for Rh D typing blood donors, until further scientific and economic studies are available.
SYNOPSIS:
Antepartum or intrapartum fetal-maternal bleeding may stimulate an immune response in the mother when any fetal blood group factor inherited from the father is not possessed by the mother. Maternal antibodies may form (alloimmunization) and there may be transplacental passage of these antibodies into the fetal circulation. This transplacental passage of antibodies into the fetal circulation may lead to hemolytic disease in the fetus and newborn. The risk of hemolytic disease is determined by the degree of antigenicity and the amount and type of antibody involved. The AABB recommends that patients should undergo repeat screening before receiving anti-D immune globulin at 28 weeks, postpartum and at the time of any event in pregnancy.
KEY POINTS:
Five major antigens can be identified for the Rh (C,D,E) blood group system, these are:

C,c,D,E,e
In addition to the 5 antigens of the Rh system, there are more than 30 red cell antigen groups that have been described and many of these can can cause hemolytic disease in the newborn and fetus

Most cases of Rh alloimmunization causing hemolytic disease are the result of incompatibility with respect to the D antigen
The red cell antigen groups and their association with hemolytic disease:
Blood Group System
Antigen
Hemolytic Disease Severity
Lewis
No proven risk
I
No proven risk
Xg
Xga
Mild
Lutheran
Lua

Lub

Mild
Kell
K
Severe including hydrops
k

K0

Kpa

Kpb

Jsa

Jsb

Mild
Rh E and c (non-D)
c

E

C

e

Mild to severe (c and E can

lead to hydrops); e and C are rare

Duffy
Fya
Mild to severe including hydrops
Fyb
Not a known cause of HDN
Fy3
Mild
Kidd
Jka
Mild to severe
Jkb

Jk3

Mild
MNSs
M

U

S

s

Mild to severe
Mia
Moderate
N
Mild
MSSs
Mta
Moderate
Mta

Vw

Mur

Hil

Hut

Mild
P
PP1pk(Tja)
Mild to severe
Diego
D1a

D1b

Mild to severe
Xg
Xga
Mild
Lutheran
Lua

Lub

Mild
Note: Mild only, with no risk to advance to a higher risk category, can be treated with routine obstetric care. Any risk of moderate or above requires referral for fetal assessment
Learn More – Primary Sources:
ACOG Practice Bulletin No. 192: Management of Alloimmunization During Pregnancy
ACOG Practice Bulletin No. 181: Prevention of Rh D Alloimmunization
Dean L (NCBI): Blood Groups and Red Cell Antigens
AABB: Joint Statement on Phasing-In RHD Genotyping for Pregnant Women and Other Females of Childbearing Potential with a Serologic Weak D Phenotype
Locate a Maternal Fetal Medicine Specialist:
Robotic Surgery and Informed Consent
The advent of robotic surgery is intersecting with key concepts related to informed consent. The surgeon's skill set always matters for every surgery. However, when technologies are introduced, even the best of surgeons will need to learn new skills to ensure they are providing the best of care to patients. The question then becomes – how much do patients need to be informed regarding the experience of "that [person] behind the robot?" Medical societies are struggling to set standards for credentialing surgeons, especially when it comes to the minimum number of required procedures to be performed. Likewise, hospitals determine their own criteria for granting privileges for robotic surgery. Each robotic procedure has its own learning curve. Robotic surgeons are considered competent when they have performed enough procedures to learn the technique sufficiently well to have an acceptable complication rate.
In the meantime, patients undergoing these procedures must give their informed consent. ACOG recommends that the discussion of robotic procedures include the indications for surgery and risks and benefits associated with the robotic technique compared with alternative approaches and other therapeutic options. ACOG asserts "Currently, there are no standardized credentialing and privileging guidelines; guidelines vary across institutions and hospitals." However, in addition, ACOG in a Committee Opinion, developed jointly with SGS, states
As with any procedure, informed consent should be obtained from patients before surgery with discussion of the surgeon's experience with robot-assisted surgery, indications for surgery, and potential risks and benefits associated with the robot-assisted technique compared with alternative surgical approaches and other therapeutic options.
In the case of Forrest v. Bonifield, 2017 N.J. Super. Unpub. LEXIS 103, the defendant surgeon failed in his attempt to have the medical malpractice case dismissed on the grounds that the injured patient did not have a claim for lack of informed consent. The patient suffered the known potential complication of a ureteral injury when she underwent a DaVinci robotic hysterectomy. During the lawsuit, it was discovered that the surgeon had only done three such procedures when he obtained patient consent. At the time of surgery, he had performed 10 such procedures. The standard for competency that was presented as resulting in an acceptable complication rate is a minimum of 20 procedures. The court determined that a reasonable patient could have declined having the surgery performed by an inexperienced operator.
Therefore, this case suggests that surgeon experience may become further entwined with informed consent in the future. It is likely that surgeons and institutions will need to address and possibly standardize competencies to ensure consistency in patient counseling and informed consent.
Learn More – Primary Sources:
Surgical Robots are all the Same, but Robotic Surgeons Aren't
ACOG Committee Opinion 810: Robotic Surgery in Gynecology
Informed consent in robotic surgery: quality of information and patient perception
Robotic Surgery: Risks vs. Rewards
Update from the ACP: New Hemoglobin A1c Targets for Type 2 Diabetes Mellitus
SUMMARY:
The ACP has updated guidance to help providers better target hemoglobin A1c (HbA1c) targets for the pharmacologic treatment of type 2 diabetes. The ACP recommends
Clinicians should personalize goals for glycemic control in patients with type 2 diabetes on the basis of a discussion of benefits and harms of pharmacotherapy, patients' preferences, patients' general health and life expectancy, treatment burden, and costs of care.

Clinicians should aim to achieve an HbA1c level between 7% and 8% in most patients with type 2 diabetes.

Clinicians should consider deintensifying pharmacologic therapy in patients with type 2 diabetes who achieve HbA1c levels less than 6.5%.

Clinicians should treat patients with type 2 diabetes to minimize symptoms related to hyperglycemia and avoid targeting an HbA1c level in patients with a life expectancy less than 10 years due to advanced age (80 years or older), residence in a nursing home, or chronic conditions (such as dementia, cancer, end-stage kidney disease, or severe chronic obstructive pulmonary disease or congestive heart failure) because the harms outweigh the benefits in this population.
KEY POINTS:
Other guidelines reviewed in this document include
The

ADA

guidelines set the following targets

<7% for the general population

Consider less stringent goals (<8%) for patients with limited life expectancy or significant comorbidities
Consider more stringent goals (<6.5%) for selected patients without significant hypoglycemia

Short duration of diabetes

Type 2 diabetes treated with lifestyle or metformin only

Long life expectancy

No CVD
Note: The ADA has issued a statement that it is "deeply concerned by the new guidance" and "that a reasonable A1c goal for many nonpregnant adults with type 2 diabetes is less than 7 percent based on the available evidence to date from the ACCORD, ADVANCE, VADT and UKPDS international clinical trials, which were evaluated and incorporated into ADA's Standards of Care." (see 'Learn More – Primary Sources' below)
Scottish Intercollegiate Guidelines Network (SIGN) guideline is similar to

ADA

AACE/ACE

≤6.5% if target can be achieved safely

NICE

6.5% for patients managed with

Lifestyle and diet

Lifestyle and diet with single drug and no hypoglycemia

7% for patients on medications associated with hypoglycemia

Institute for Clinical Systems Improvement

< 7% to < 8% based on patient factors

VA/DoD

6% to 7% for patients with a life expectancy > 10 to 15 years and no or mild microvascular complications

7% to 8.5% for those with established microvascular or macrovascular disease, comorbid conditions, or a life expectancy of 5 to 10 years

8% to 9% for those with a life expectancy <5 years, significant comorbid conditions, advanced complications of diabetes, or difficulties in self-management attributable to mental status, disability, or other factors (12)
Review of Literature
Overall, the ACP did not find that the benefits of lower HbA1c targets justified potential risks
ACP

reviewed 5 large RCTs comparing intensive (achieved HbA1c levels, 6.3% to 7.4%) versus less intensive (achieved HbA1c levels, 7.3% to 8.4%) treatment targets

Main effect: More intensive glycemic control resulted in small absolute reductions in risk for microvascular surrogate events (e.g., retinopathy on ophthalmologic screening) but not clinical events such as loss of vision

One trial of metformin in overweight adults showed a reduction in all-cause and diabetes-related death through at least 10 years

In all studies, more intensive therapy required higher dose medications and was associated with more adverse events (including increased risk of death in 1 study)
NOTE: All guidelines allow for higher HbA1c targets depending on comorbid conditions and limited life expectancy
Learn More – Primary Sources:
Hemoglobin A1c Targets for Glycemic Control With Pharmacologic Therapy for Nonpregnant Adults With Type 2 Diabetes Mellitus: A Guidance Statement Update From the American College of Physicians
American Diabetes Association® Deeply Concerned About New Guidance from American College of Physicians Regarding Blood Glucose Targets for People with Type 2 Diabetes
ADA: Glycemic Targets: Standards of Medical Care in Diabetes—2022
American Association of Clinical Endocrinology Clinical Practice Guideline: Developing a Diabetes Mellitus Comprehensive Care Plan – 2022 Update
NICE: Type 2 diabetes in adults: management
VA/DoD Clinical Practice Guidelines: Management of Diabetes Mellitus in Primary Care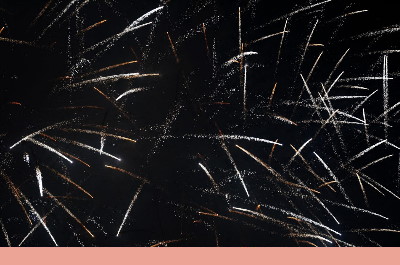 North American Menopause Society: Hormone Therapy Statement
SUMMARY:
NAMS updated its position statement on hormone therapy (2017), based on an extensive literature review. Hormone therapy (HT) is the most effective treatment for vasomotor symptoms (VMS; hot flashes, night sweats) and genitourinary syndrome of menopause (GSM). The statement has been endorsed by over 20 international organizations.
Contraindications for HT
Potential risks of HT
FDA approved indications for HT
NAMS recommendations for type / regimen / duration of use
NAMS recommendations for special populations and cancer risk
Hormonal therapy dosage / regimens
Key points
Learn more
CONTRAINDICATIONS FOR HT (oral or transdermal)
Unexplained vaginal bleeding
Severe active liver disease
Prior estrogen sensitive cancer (including breast cancer)
Prior coronary heart disease
Stroke, MI or VTE
Personal history/inherited high risk of thromboembolic disease
POTENTIAL RISKS OF HT
Women <60 Years or Who are Within 10 Years of Menopause
Breast cancer (rare risk) with combined estrogen-progestogen therapy
Endometrial hyperplasia and cancer with unopposed estrogen
VTE
Biliary issues
FDA APPROVED INDICATIONS FOR HT
Bothersome vasomotor symptoms
Prevention of bone loss
Hypoestrogenism caused by hypogonadism, surgical castration or premature ovarian insufficiency
Genitourinary symptoms
NAMS RECOMMENDATIONS FOR TYPE / REGIMEN / DURATION OF USE
Individualize Type, Dose & Regimen
For women with a uterus and using systematic estrogen, ensure endometrial protection (Level I)

Use adequate dose and duration of a progestogen

In

WHI

, addition of medroxyprogesterone acetate 2.5 mg daily resulted in same risk of endometrial cancer as placebo (

hazard ratio

0.81 (95% CI 0.48-1.36)

combine conjugated equine estrogens (CEE) with bazedoxifene

Progestogen therapy not recommended for low-dose vaginal estrogen therapy (ET)

Evaluate endometrium if bleeding does occur

Avoid compounded bioidentical HT given concerns about safety
Do not use salivary hormone testing to dictate dosing
Individualize Duration
Premature menopause, either natural or induced <45 years and especially if <40 years

Continue HT at least until age 52, which is the median age of menopause (Level II)

The recommendation to routinely discontinue HT in women aged 65 and older is not supported by data
Decision to continue >60 years of age includes quality of life, VMS, bone loss/fracture and other medical risks vs benefits
NAMS RECOMMENDATIONS FOR SPECIAL POPULATIONS AND CANCER RISK
Family History of Breast Cancer or BRCA Positive Following Prophylactic Oophorectomy
Use of HT does not appear to increase the relative risk for breast cancer
Family history is a risk factor for breast cancer and should be assessed when counseling about HT
Ovarian Cancer
Recent and current use of hormone therapy is associated with a small increase in serous type of ovarian cancer

One additional ovarian cancer death in 1,700 to 3,300 HT users
Both combined estrogen-progestogen therapy and ET
Risk dissipates within 5 years of discontinuing HT

After diagnosis of epithelial ovarian cancer, HT does not affect recurrence risk or survival

Benefits of use outweigh risks

Not recommended in hormone-dependent ovarian cancers (granulosa-cell tumors and low-grade serous carcinoma)
Breast and Endometrial Cancer Survivors: Systemic HT for VMS
Encourage nonhormonal therapies
Endometrial cancer survivor

If VMS not well controlled, may consider HT in conjunction with oncologist

Breast cancer survivor (especially ER+)

Systemic HT should not be offered but if other nonhormonal alternatives have failed, shared decision making that includes an oncologist can be considered
Breast and Endometrial Cancer Survivors: Low-dose Vaginal ET
Low-dose vaginal ET has minimal systematic absorption and appears to hold minimal to no risk for breast or endometrial cancer
Endometrial cancer survivor following hysterectomy and successful treatment

Consider low-dose vaginal ET in nonhormonal options are unsuccessful

Breast cancer survivors

Decisions regarding low-dose vaginal estrogen should involve the treating oncologist especially if patient is on aromatase inhibitors
Colorectal Cancer
Overall decreased risk of colorectal cancer in current HT users compared to non-users

No benefit associated with prior use
Lung Cancer
No effect on lung cancer

incidence

and/or survival
HORMONAL THERAPY DOSAGE/REGIMENS
NOTE: For women with a uterus and using systematic estrogen, ensure endometrial protection with an adequate dose of a progestogen
VSM: Systemic
Standard Dose

Conjugated estrogen 0.625 mg/d
Micronized estradiol-17β 1 mg/d
Transdermal estradiol-17β 0.0375–0.05 mg/d

Low Dose

Conjugated estrogen 0.3–0.45 mg/d
Micronized estradiol-17β 0.5 mg/d
Transdermal estradiol-17β 0.025 mg/d

CEE +

SERM

Conjugated estrogen 0.45 mg/d and bazedoxifene 20 mg/d

19-nortestosterone derivative synthetic steroid
Note: Progestin-only medications, testosterone, or compounded bioidentical hormones for the treatment of vasomotor symptoms are not recommended
GSM: Systemic
Standard Dose

Conjugated estrogen 0.625 mg/d
Micronized estradiol-17β 1 mg/d
Transdermal estradiol-17β 0.0375–0.05 mg/d

Low Dose

Conjugated estrogen 0.3–0.45 mg/d
Micronized estradiol-17β 0.5 mg/d
Transdermal estradiol-17β 0.025 mg/d
PROGESTOGENS FOR UTERINE PROTECTION – when using standard dose estrogen
Medroxyprogesterone acetate

2.5 mg po daily for continuous therapy
5 mg daily po with sequential therapy for 12 – 14 days sequentially per 28-day cycle (start day 1 or 16)

Micronized progesterone

100 mg po daily for continuous therapy
200 mg po nightly for 12 days sequentially per 28-day cycle
Formulated with peanut oil – do not use in women with peanut allergies
May cause hypnotic effects and should be taken at bedtime
GSM: Local (vaginal, and in the case of creams may also be applied to vestibular area)
Estradiol-17β ring (releases 7.5 micrograms/d): replace every 3 months
Estradiol vaginal tablet (10 micrograms/d): place nightly for 2 weeks

Maintenance is one tablet 2 times/week
Note: this is the corrected dose in ACOG PB 141

Estradiol-17β cream (0.1 mg active ingredient/g): 2-4 g/d for 1 to 2 weeks

Gradually reduce to ½ initial dosage for 1 – 2 weeks
Maintenance is 1 g, 1 to 3 times/week

Conjugated estrogen cream (0.625 mg/g): 0.5–2 g/d for 21 days then off for 7 days

In practice during maintenance therapy, most women apply 1 – 3 times /week
KEY POINTS:
Risks of HT differ depending on type/dose/duration/route/timing of initiation and whether a progestogen is needed

Individualize treatment to maximize benefits/minimize risk
Reassess periodically

Women younger than 60 or within 10 years of menopause without contraindications have a favorable benefit-

risk ratio

for use of HT in the treatment of VMS and reducing bone loss/fracture for those at increased risk

Longer duration may be more favorable for estrogen therapy alone vs combined estrogen-progestin therapy based on the WHI RCTs

Women who begin HT more than 10 years from menopause onset or aged 60 or older have a less favorable benefit-risk ratio, with greater absolute risks of CHD, stroke, thrombosis and dementia
Low-dose vaginal estrogen therapy is recommended for GSM symptoms not relieved with other therapies
Nonestrogen therapies like ospemifene and intravaginal DHA are approved for use in postmenopausal women
Cognition

HT is not recommended to prevent cognitive decline
Starting HT >65 years has been associated with increased risk for dementia | Normal cognition prior to initiation may attenuate this effect
ET may have cognitive benefits if started immediately following hysterectomy with bilateral oophorectomy
HT in the early natural postmenopause period does not appear to impact cognitive function
The USPSTF Guidance on the Role of Hormone Therapy for the Primary Prevention of Chronic Conditions in Postmenopausal Persons
The

USPSTF

assessed the evidence for harms and benefits for chronic disorders such as coronary heart disease, dementia, stroke, fractures, and breast cancer
The USPSTF concludes with moderate certainty that there is no net benefit in the use of hormone therapy

The USPSTF recommends against the use of combined estrogen and progestin for the primary prevention of chronic conditions in postmenopausal persons (*D recommendation)
The

USPSTF

recommends against the use of estrogen alone for the primary prevention of chronic conditions in postmenopausal persons who have had a hysterectomy (*D recommendation)
*D recommendation Suggestion for Practice: Discourage the Use of This Service
---
Learn More – Primary Sources:
The 2022 hormone therapy position statement of The North American Menopause Society
NAMS Patient Educational Information: Deciding About Hormone Therapy Use
USPSTF Recommendation: Hormone Therapy for the Primary Prevention of Chronic Conditions in Postmenopausal Persons
ACOG Practice Bulletin 141: Management of Menopausal Symptoms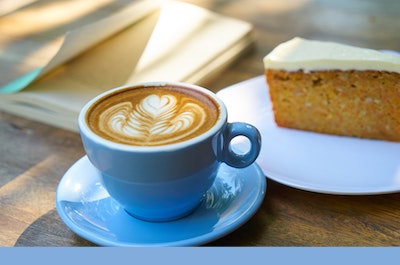 RCT: Bedtime vs Morning Dosing for Antihypertensive Medications?
BACKGROUND AND PURPOSE:
Nocturnal hypertension is a predictor of cardiovascular risk and is the basis for the hypothesis that taking antihypertensive drugs in the evening would be beneficial
Mackenzie et al. (The Lancet, 2022) compared antihypertensive medication dosing in the evening vs the morning to determine if there is a cardiovascular benefit
METHODS:
Prospective,

pragmatic

, randomized, parallel-group study

Treatment in Morning versus Evening (TIME) study

Participants

UK adults
≥18 years
Hypertensive
Taking ≥1 antihypertensive medication

Intervention

Morning group: Usual antihypertensive medications in the morning (0600 to 1000 h)
Bedtime group: Usual antihypertensive medications in the evening (2000 to 0000 h)

Study design

The primary outcome was assessed in the intention to treat population
Safety was assessed in all participants who submitted ≥1 follow-up questionnaire

Primary outcome

Composite of vascular death or hospitalization for non-fatal myocardial infarction or non-fatal stroke
RESULTS:
Morning: 10,601 participants | Bedtime: 10,503

Mean age 65.2 (

SD

, 9.3) years
42.5% women
White: 90.5% | Black: 0.5% | Not reported: 7.8%
Previous cardiovascular disease: 13.0%
Median follow-up: 5.2 (

IQR

, 4.9 to 5.7) years

There was no difference in the rate of primary outcome occurrence between the groups

Bedtime

Incidence: 3.4%
Rate: 0.69 events (95% CI, 0.62 to 0.76) per 100 patient-years

Morning

Incidence: 3.7%
Rate: 0.72 events (95% CI, 0.65 to 0.79) per 100 patient-years

Hazard ratio 0.95 (95% CI, 0.83 to 1.10); P=0.53

There were no safety concerns
CONCLUSION:
There was no difference in major adverse cardiovascular events based on the time of day at which patients took their antihypertensive medication
The authors state
Therefore, patients should be advised that they need not change their antihypertensive medication dosing time but might choose to take their medication at a time that suits them best, because the timing makes no difference to cardiovascular outcomes
Learn More – Primary Sources:
Cardiovascular outcomes in adults with hypertension with evening versus morning dosing of usual antihypertensives in the UK (TIME study): a prospective, randomized, open-label, blinded-endpoint clinical trial
Prior Authorization: New Bipartisan "Getting Over Lengthy Delays in Care as Required by Doctors" (GOLD CARD) Act of 2022
BACKGROUND:
Prior authorization is defined as "approval from a health plan that may be required before you get a service or fill a prescription in order for the service or prescription to be covered by your plan". It is also known as precertification, pre-authorization, prior approval, and predetermination
Prior Authorization and Risk for Serious Harms
The premise of PA was for insurance companies to determine if a prescribed product or service is of clinical value and should be covered. Unfortunately, there are examples where delay or denial of care has led to significant adverse outcomes.
Some insurance companies use third party administrators to determine prior authorization approvals. Currently, there is a case making its way through the legal system where eviCore, a third party administrator, denied an MRI for leg pain and recommended six weeks of physical therapy instead.
In the case of Kathleen Valentini, it led to the delayed diagnosis of a fast-growing sarcoma in her hip. Even after physical therapy failed to relieve leg pain, EviCore still denied an MRI. Valentini's physician appealed and it still took an additional 38 days for a reversal. By the time Valentini received the MRI that discovered the sarcoma, she had lost the opportunity for a less radical, and possibly more successful, chemotherapy treatment. Furthermore, she suffered continuous pain, underwent amputations of her leg, hip and pelvis, and ultimately died.
Current litigation focuses on eviCore's website that states its purpose is "not to deny care that is needed but rather to redirect providers and patients to more appropriate testing and treatment options" among other things. The legal argument, supported by the AMA, is that eviCore had a legal duty to Valentini to assist her in receiving optimal medical care instead of placing impediments to her care by denying benefits. The AMA also asserts that the website was misleading because eviCore portrayed itself as acting on patients' behalf. Instead, eviCore admitted to working for insurance companies that contracted for its services. The insurance companies hired eviCore to make sure that patients would only receive medical care within the scope of the patient's insurance policy, thus saving money. These two positions are diametrically opposite. One cannot serve two masters.
The case is now pending at The United States Court of Appeals for The Second Circuit after the lower court granted the defendant insurance company's motion to dismiss. The basis for the dismissal is that there is "no law that holds an insurance company accountable when it practices medicine and then makes an error." This includes insurers or contractors involved in utilization reviews.
Pending Federal Bipartisan Legislation
A bipartisan bill, "Getting Over Lengthy Delays in Care as Required by Doctors" (GOLD CARD) Act of 2022, has been introduced to address the negative impact of prior authorization on patients and physicians.
The legislation is based on the 2021 Texas law (see 'Related ObG Topics' below) and would exempt physicians from Medicare Advantage (MA) plan precertification requirements if 90% of the physicians' prior authorization requests received approval in the past 12 months. There are multiple checks in the system to avoid having the exemption rescinded once in place. One of the most important features of the GOLD CARD Act, as per the AMA, addresses who can advise regarding rescinding the exemption
…MA plan physicians who review the potential gold card rescission are required to be actively engaged in the practice of medicine in the same or similar specialty as the physician under review, have knowledge about the specific service in question and possess a current, nonrestricted license in the same state as the furnishing physician
Learn More – Primary Sources
AMA: National Advocacy Update June 24, 2022
AMA: Cancer killed Kathleen Valentini, but prior auth shares the blame
Health insurer made her wait for MRI as cancer that killed her spread
Use of a Commercially Available Clinical Decision Support Tool to Expedite Prior Authorization in Partnership With a Private Payer
Current Guidelines: Immediate Postpartum Long-Acting Reversible Contraception
SUMMARY:
Long acting reversible contraception (LARC) has an effectiveness of greater than 99%. Placement of LARC in the immediate postpartum period is a safe and effective way to prevent unintended pregnancy, especially given 70% of pregnancies in the first year postpartum are unintended. Women should be counseled prenatally about benefits and risks of immediate postpartum LARC.
Implants
No additional risks or contraindications
Intrauterine Devices (IUDs)
Insert within 10 minutes of placenta delivery in both vaginal and cesarean births
Following vaginal delivery

Remove IUD from the inserter
Place with a ring or manually at the fundus, with the strings cut to 10 cm

During a cesarean delivery

Place at the fundus after initiating closure of the uterine incision

The string is gently placed manually or with ringed forceps in the cervix

Hysterotomy is then closed

Contraindications
Expulsion rates

Patients should be counseled on increased risk of expulsion compared with interval IUD insertion, including unrecognized expulsion

Expulsion of IUD can be as high as 10% to 27%
KEY POINTS:
Women should be counseled about the safety and effectiveness of immediate postpartum

LARC

Long term data show no effect of progestin-only contraceptives impacting breastfeeding
Patients should be counseled on increased risk of expulsion
If immediate postpartum LARC is not chosen, women should be offered and able to receive LARC during postpartum visit
OBGYNs and institutions should undertake systems-based steps to facilitate placement of

LARC

after vaginal and cesarean births
Additional resources available (see ACOG Initiative in 'Learn More – Primary Resources' below)
Learn More – Primary Sources
Immediate Postpartum Long-Acting Reversible Contraception
ACOG: Postpartum Contraceptive Access Initiative
Medicaid Reimbursement for Postpartum LARC
Consider Li-Fraumeni Syndrome for Families with Multiple and Early-Onset Cancers
SUMMARY:
Li-Fraumeni syndrome (LFS) is a rare autosomal dominant hereditary cancer syndrome. Individuals with this condition are at risk for many different types of cancers in childhood and in adulthood. Families with LFS are typically characterized by cancers diagnosed at particularly young ages and individuals with multiple primary cancers in the LFS spectrum
Cancer Risks
Cancer risk by age 70 is nearly 100% among people with LFS
Risk of a second malignancy is approximately 50%
LFS increases the risk for the following cancer types

Breast (85% risk by age 60)

Soft-tissue sarcoma (15% to 22% risk)

Osteosarcoma (5% to 11% risk)

Central nervous system tumors (6% to 19% risk)

Adrenocortical carcinomas (6% to 12% risk)

Other associated cancers (risks are not well quantified, but observed in higher

prevalence

among individuals with LFS)

Gastrointestinal and colorectal cancers
Genetics
Autosomal dominant | 7% to 20% of cases are

de novo

Caused by pathogenic variants in TP53, which has many important functions for tumor suppression
Acquired (somatic) variants in TP53 are commonly found in many tumor types, even among individuals without LFS
Diagnosis
Clinical diagnostic criteria apply to patients with a sarcoma <45 years and additional family history
Expert criteria for consideration of genetic testing (known as the Chompret criteria) include

Tumor from LFS spectrum <46 years and at least one first- or second-

degree relative

with either a tumor from the LFS spectrum <56 years or multiple primary cancers at any age

Multiple tumors from the LFS spectrum, one diagnosed <46 years

Adrenocortical carcinoma, choroid plexus sarcoma, or rhabdomyosarcoma of embryonal anaplastic subtype diagnosed at any age

Targeted genetic testing is appropriate when a family member has been diagnosed with LFS
Testing for LFS may be indicated if a TP53 variant has been identified in a tumor sample
Management
Referral to cancer genetics and oncology for counseling and management
Follow-up generally includes

Surveillance for breast cancer including consideration of risk-reducing mastectomy

Neurologic exams, with a high index of suspicion for cancers

Intensive colorectal cancer screening

Dermatologic examinations

Annual whole-body or brain MRIs may be considered
Therapeutic and diagnostic radiation exposure should be avoided as much as possible
Pediatricians should be aware of a familial LFS diagnosis and risks for childhood-onset cancers
Note: Because medical interventions can prevent severe morbidity and mortality, Li-Fraumeni syndrome is on the ACMG list of secondary findings | In summary, the ACMG document on reporting such findings makes the following recommendations
In the course of genetic testing for research or clinical care, the laboratory may identify variants in genes unrelated to the initial indication for testing, but nevertheless may have important health implications
Results of such secondary findings should be communicated to the individuals who may benefit from this knowledge
An individual can 'opt out' of receiving secondary findings
KEY POINTS:
LFS is associated with a broad spectrum of cancer types, particularly

Central nervous system tumors

Consider LFS and referral to genetics for patients who present with

A personal and family history of LFS-related cancers

Young age of onset (<46 years)

Multiple primary cancers in the same individual

Management includes aggressive systematic screening for malignancies and risk-reducing mastectomy
Learn More – Primary Sources:
ACMG and NSGC Joint Practice Guidelines: Referral Indications for Cancer Predisposition Assessment
GeneReviews – Li-Fraumeni Syndrome
Risks of first and subsequent cancers among TP53 mutation carriers in the National Cancer Institute Li-Fraumeni syndrome cohort
NCCN Guidelines: Genetic/Familial High-Risk Assessment: Breast, Ovarian, and Pancreatic
Differences in TP53 Mutation Carrier Phenotypes Emerge From Panel-Based Testing
ACOG Committee Opinion 793: Hereditary cancer syndromes and risk assessment
Locate a Genetic Counselor or Genetics Services: