ACOG COVID-19 FAQs for Obstetrical Care
Learning Objectives and CME/Disclosure Information

This activity is intended for healthcare providers delivering care to women and their families.
After completing this activity, the participant should be better able to:
1. Discuss elements of obstetrical care that may be modified due to the COVID-19 pandemic
2. List the obstetrical practices and procedures where standard guidelines should be followed despite the COVID-19 pandemic

Estimated time to complete activity: 0.5 hours
Faculty:
Susan J. Gross, MD, FRCSC, FACOG, FACMG
President and CEO, The ObG Project
Disclosure of Conflicts of Interest
Postgraduate Institute for Medicine (PIM) requires instructors, planners, managers and other individuals who are in a position to control the content of this activity to disclose any real or apparent conflict of interest (COI) they may have as related to the content of this activity. All identified COI are thoroughly vetted and resolved according to PIM policy. PIM is committed to providing its learners with high quality CME activities and related materials that promote improvements or quality in healthcare and not a specific proprietary business interest of a commercial interest.
Faculty: Susan J. Gross, MD, receives consulting fees from Sema4, and has financial interest in The ObG Project, Inc.
Planners and Managers: The PIM planners and managers, Trace Hutchison, PharmD, Samantha Mattiucci, PharmD, CHCP, Judi Smelker-Mitchek, MBA, MSN, RN, and Jan Schultz, MSN, RN, CHCP have nothing to disclose.
Method of Participation and Request for Credit
Fees for participating and receiving CME credit for this activity are as posted on The ObG Project website. During the period from through , participants must read the learning objectives and faculty disclosures and study the educational activity.
If you wish to receive acknowledgment for completing this activity, please complete the post-test and evaluation. Upon registering and successfully completing the post-test with a score of 100% and the activity evaluation, your certificate will be made available immediately.
For Pharmacists: Upon successfully completing the post-test with a score of 100% and the activity evaluation form, transcript information will be sent to the NABP CPE Monitor Service within 4 weeks.
Joint Accreditation Statement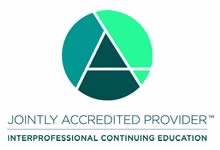 In support of improving patient care, this activity has been planned and implemented by the Postgraduate Institute for Medicine and The ObG Project. Postgraduate Institute for Medicine is jointly accredited by the Accreditation Council for Continuing Medical Education (ACCME), the Accreditation Council for Pharmacy Education (ACPE), and the American Nurses Credentialing Center (ANCC), to provide continuing education for the healthcare team.
Physician Continuing Medical Education
Postgraduate Institute for Medicine designates this enduring material for a maximum of 0.5 AMA PRA Category 1 Credit(s)™. Physicians should claim only the credit commensurate with the extent of their participation in the activity.
Continuing Nursing Education
The maximum number of hours awarded for this Continuing Nursing Education activity is 0.5 contact hours.
Designated for 0.1 contact hours of pharmacotherapy credit for Advance Practice Registered Nurses.
Read Disclaimer & Fine Print
NOTE: Information and guidelines may change rapidly. Check in with listed references in 'Learn More – Primary Sources' to best keep up to date
SUMMARY:
ACOG has released FAQs that address common questions faced by obstetrical care professionals. The recommendations in this document reinforce CDC guidance and clarify some issues specific to obstetrics. Below are highlighted FAQs from the document (please see 'Learn More – Primary Sources' below for link to complete document)
---
---
Pregnant Healthcare Workers
A

CDC

study found that pregnant women with COVID-19 may be at higher risk for mechanical ventilation and ICU admission

However, the study had significant limitations (e.g. a substantial amount of missing data) and stratification by gestational or medical comorbidities is not currently available

ACOG

recommends that for pregnant healthcare personnel

"Health care facilities may consider limiting exposure of pregnant health care personnel to patients with confirmed or suspected COVID-19 infection, especially during higher risks procedures (

CDC

)"

Women can continue to work up until delivery if they so choose and appropriate, recommended PPE is available

Any recommendations related to comorbidities for nonpregnant individuals should be applied to pregnant individuals as well

If recommended PPE is not available

Avoid exposure to high-risk procedures
Healthcare personnel are not "ethically obligated" to engage in high-risk procedures in the absence of recommended PPE
Masks
For Pregnant Women
Should be worn in setting of COVID-19 symptoms or confirmed COVID-19 when in public or around others
For other individuals, especially those in areas of significant community-based spread, cloth face coverings are recommended in public settings where other social distancing measures are difficult to maintain (eg, grocery stores and pharmacies |

CDC

specifies cloth vs surgical masks or respirators as these PPE items, currently in short supply, should be reserved for healthcare personnel
Obstetrical Healthcare Workers
ACOG

Healthcare providers should use PPE, including respirators or face masks, goggles, gowns and gloves | N95 respirators should be used for aerosol-generating procedures

ACOG

states that "COVID-19 infection is highly contagious, and this must be taken into consideration when planning intrapartum care"
In addition to wearing appropriate PPE, respirators (e.g., N95 masks) should be worn by "All medical staff caring for potential or confirmed COVID-19 patients" when available
In the setting of limited infection protections "physicians are not ethically obligated to provide care to high-risk patients without protections in place"
PPE:

ACOG

reviews

CDC

guidance

Respirators (e.g., N95 respirators) should be used when caring for patients with confirmed or suspected COVID-19
Aerosol-generating procedures should be prioritized during shortages

ACOG

restates the

CDC

opinion that second stage is not considered an aerosol-generating procedure and adds the following
ACOG continues to review questions and data regarding the potential for aerosolization in the context of forceful exhalation during the second stage of labor
'Expert Review' (Berghella. AJOG MFM, 2020)

Healthcare workers including ObGyns and other obstetric care professionals "are one of the populations at highest risk of contracting the disease and dying from it"
All obstetrical healthcare workers coming into contact with patients – both inpatient (L&D) and outpatient setting – should wear PPE
COVID-19 testing: All patients should be tested for COVID-19 on admission to hospital at least once and more often if symptomatic or there is concern over exposure

If patient positive for COVID-19: Obstetrical healthcare workers should wear N-95 mask or equivalent

'Expert Review' (Boelig et al. AJOG MFM, 2020)

The authors acknowledge that there may be logistical issues but state the goal should be that
N95 mask should be worn in addition to droplet precaution PPE for any patients with suspected or confirmed COVID, and for any patient, regardless of respiratory symptoms, during indispensable aerosolizing procedures, including second stage of labor
NSAIDs
No evidence of association between NSAIDs, such as ibuprofen, and COVID-19 exacerbation
Preeclampsia prophylaxis
…low-dose aspirin should continue to be offered to pregnant and postpartum women as medically indicated

For patients with suspected or confirmed COVID-19 for whom low-dose aspirin would be indicated, modifications to care may be individualized
Antenatal Corticosteroids for Lung Maturity
Data indicates that corticosteroids may play a beneficial role in the treatment of severely ill patients with COVID-19 (see '

NIH

COVID-19 Treatment Guidelines' in 'Related ObG Topics' below)
Based on the above
ACOG now recommends offering antenatal corticosteroids, as indicated, for fetal benefit
Postpartum Contraception
Discuss benefits of immediate postpartum

LARC

Tubal sterilization

Unless the patient is at high risk, "it may be appropriate to temporarily consider tubal sterilization only when performing cesarean birth"
Expedited Discharge Planning
"May be considered"

Uncomplicated vaginal delivery: Day 1
Cesarean delivery: Day 2

Dependent on mother and infant health
Follow-up planning

Coordinate with pediatric team
Telehealth for outpatient visits
Postpartum Visits
Frequency and timing may be modified to prevent exposures

Should be determined at local level

Modification examples include

Telehealth for the following

Initial 3 week assessment (or sooner) | Wound checks | Blood Pressure checks

In-person visit for comprehensive postpartum visit | Delay to 12 weeks | Consider earlier visit if the patient may lose insurance prior to 12 weeks
KEY POINTS:
Clinical Guidelines that Remain Unchanged
Continue to Manage According to Current Clinical Guidance
GBS screening between 36w0d to 37w6d

Option: Patient may self-collect specimen if infrastructure available

Timing of delivery

COVID-19 should generally not impact timing of delivery
Exception: If a woman is infected in the third trimester and there are no medical indications to the contrary, "it is reasonable" to try and postpone delivery until there is a negative test result or quarantine lifted

Induction of labor
Operative delivery
Mode of delivery
Delayed cord clamping
Cord blood banking management
Home birth counseling
Antenatal and fetal surveillance

Try to limit to situations where testing will provide "an expected answer to a relevant clinical question or otherwise provide medical benefit to the patient"
There may be circumstances where delaying or cancelling tests or encounters may be warranted if harm is greater than benefit
Decisions to delay or alter scheduling should be made at the local level
PPH: Use of TXA and Hemabate
TXA
COVID-19 appears to be a hypercoagulable state
TXA can be considered for the treatment of

PPH

in keeping with guidance for non-COVID-19 patients
However, the document states
Because of the possible additive effect of the increased risk of thrombosis from COVID-19 infection and the hypercoagulative state of pregnancy, it may be prudent to consider this increased likelihood of clotting before adminisitering TXA for postpartum hemorrhage
Hemabate
While Hemabate is not used in asthma due to risk for bronchospasm, patients with COVID-19 have respiratory symptoms consistent with viral pneumonia
While there is no data specific to COVID-19 and this medication, "Hemabate is not generally withheld" in patients with viral pneumonia
Visitation Policies During COVID-19
Visitation policy decisions are ultimately guided by

Local facilities and capabilities (e.g., physical space, equipment)
Community spread and

prevalence

Governmental regulations and recommendations at multiple levels

ACOG

recommends that for both inpatient and outpatient

Reduce number of visitors to minimum necessary
Limit to those individuals "essential for the pregnant individual's well-being (emotional support persons)"
Screen all visitors for symptoms of respiratory illness

Patient should be attended to by an asymptomatic visitor
A visitor with fever or respiratory symptoms should not accompany the patient

Additional support persons

Encourage the use of alternative forms of interaction (e.g., video-call apps)

Counseling patients and families regarding restrictive visitation policies

Acknowledge value of support persons
Explain the temporary nature of the policies and that they are in place to protect everyone's safety, including the patient, baby and community at large

Special considerations for underserved communities

Support systems including support persons are especially important throughout the delivery journey, including postpartum care

ACOG

states that
…institutions should be mindful of how restrictions might differentially and negatively affect these communities, which in many areas are also disproportionately affected by COVID-19
Learn More – Primary Sources:
COVID-19 FAQs for Obstetrician-Gynecologists, Obstetrics
NOW!: Protection for Obstetrical providers and Patients (Berghella. AJOG MFM, 2020)
Labor and Delivery Guidance for COVID-19 (Boelig et al. AJOG MFM, 2020)
ACOG & SMFM: Joint Statement: Recent Developments Regarding COVID-19 and Pregnant Women
Get COVID-19 Guideline Notifications direct to your phone with ObGFirst
Try it Free »



Related ObG Topics: