Heavy Menses in Adolescents: When to Think about Von Willebrand Disease
Learning Objectives and CME/Disclosure Information

This activity is intended for healthcare providers delivering care to women and their families.
After completing this activity, the participant should be better able to:
1. Describe the key findings on history that suggest an underlying bleeding disorder in the setting of heavy menstrual bleeding
2. Explain the importance of the VWF protein in platelet function

Estimated time to complete activity: 0.5 hours
Faculty:
Susan J. Gross, MD, FRCSC, FACOG, FACMG
President and CEO, The ObG Project
Disclosure of Conflicts of Interest
Postgraduate Institute for Medicine (PIM) requires instructors, planners, managers and other individuals who are in a position to control the content of this activity to disclose any real or apparent conflict of interest (COI) they may have as related to the content of this activity. All identified COI are thoroughly vetted and resolved according to PIM policy. PIM is committed to providing its learners with high quality CME activities and related materials that promote improvements or quality in healthcare and not a specific proprietary business interest of a commercial interest.
Faculty: Susan J. Gross, MD, receives consulting fees from Sema4, and has financial interest in The ObG Project, Inc.
Planners and Managers: The PIM planners and managers, Trace Hutchison, PharmD, Samantha Mattiucci, PharmD, CHCP, Judi Smelker-Mitchek, MBA, MSN, RN, and Jan Schultz, MSN, RN, CHCP have nothing to disclose.
Method of Participation and Request for Credit
Fees for participating and receiving CME credit for this activity are as posted on The ObG Project website. During the period from 1/15/2020 through 1/15/2021, participants must read the learning objectives and faculty disclosures and study the educational activity.
If you wish to receive acknowledgment for completing this activity, please complete the post-test and evaluation. Upon registering and successfully completing the post-test with a score of 100% and the activity evaluation, your certificate will be made available immediately.
For Pharmacists: Upon successfully completing the post-test with a score of 100% and the activity evaluation form, transcript information will be sent to the NABP CPE Monitor Service within 4 weeks.
Joint Accreditation Statement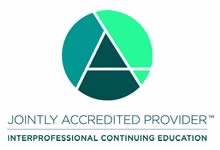 In support of improving patient care, this activity has been planned and implemented by the Postgraduate Institute for Medicine and The ObG Project. Postgraduate Institute for Medicine is jointly accredited by the Accreditation Council for Continuing Medical Education (ACCME), the Accreditation Council for Pharmacy Education (ACPE), and the American Nurses Credentialing Center (ANCC), to provide continuing education for the healthcare team.
Physician Continuing Medical Education
Postgraduate Institute for Medicine designates this enduring material for a maximum of 0.5 AMA PRA Category 1 Credit(s)™. Physicians should claim only the credit commensurate with the extent of their participation in the activity.
Continuing Nursing Education
The maximum number of hours awarded for this Continuing Nursing Education activity is 0.5 contact hours.
Read Disclaimer & Fine Print
CLINICAL ACTIONS:
Irregular menses is not unusual in adolescents, especially while the hypothalamic–pituitary–adrenal axis is becoming established. However, heavy menstrual bleeding, especially in tandem with anovulation can lead to significant morbidity and may reflect an underlying bleeding disorder which requires further work-up. Heavy menstrual bleeding is defined as
Excessive menstrual blood loss that interferes with a woman's physical, social, emotional, or material quality of life. It can occur alone or in combination with other symptoms
History
The nature of the bleeding

Length: Number of days: ≥7

Quality: 'Gushing' or 'Flooding' sensation

Quantity: Soaking a tampon or pad in ≤2 hours

Impact on daily living and quality of life: Missing school and social events

Associated symptoms

Associated severe pelvic pain or pressure that may indicate associated gyn abnormality, especially endometriosis

Symptoms suggesting of underlying bleeding disorder

Personal history of anemia

Family history of bleeding disorder

Excessive bleeding during or after procedures

Epistaxis and easy bruising are associated with underlying bleeding disorders

Note: The

ACOG

opinion includes the the Philipp et al. screening tool (see 'Learn More – Primary Sources' below) that recommends further laboratory testing for an underlying bleeding disorder if ≥1 of the following criteria are met

Duration of menses ≥7 and 'flooding/ gushing' sensation or soaking ≤2 hours

Family history of bleeding disorder

History of excessive bleeding associated with procedures
Physical Exam
Same principles apply as to any work-up for excessive bleeding including assessment of the following

Hemodynamic stability: Vital signs | orthostatic pressures

Evidence of anemia: Pallor | Bruising | Petechiae

Abdominal and pelvic exam

Rule out trauma as a source

ACOG

states that "speculum examination typically is not required" in this population

Endocrine status: ≥Tanner stage 3 breast development (Beyond breast budding | Further enlargement of breast tissue and areola, with no separation of their contours)
Compared to adults, structural causes such as fibroids are less frequent in this population

Routine ultrasound should not be obtained

However, if patient not responding to treatment, ultrasound should be based on "clinical judgement"

ACOG

states that "transabdominal ultrasound may be more appropriate than transvaginal"
Labs
Basic Labs
Urine hCG | GC and chlamydia (if sexually active)
Anemia

If concern regarding hemodynamic stability or severe anemia: T&C

Coagulation

PT | PTT | INR | Fibrinogen | VWF activity & antigen | Factor VIII activity

Endocrine: TSH

PCOS (if clinically suspicious): Testosterone (free/total) DHEAS, Prolactin
Specialized Labs
Some of the specialized labs for Von Willebrand Disease (VWD) are detailed below in 'Key Points'
Will require involvement of hematology and experienced laboratory
SYNOPSIS:
Menorrhagia is the most common finding in women of reproductive age. For adolescents, heavy bleeding can be very disruptive to quality of life, including participation in academics and extra-curricular activities. Heavy bleeding often starts at the onset of menses, but may not become overt until cycles become ovulatory. If an ObGyn or women's healthcare provider is suspicious of an underlying bleeding disorder, specialty labs are required and coordinated care with an hematologist is recommended.
KEY POINTS:
Von Willebrand Disease (VWD) – A Disorder of Platelet Function
VWD Types
Type 1 (approximately 30% of VWD): Usually

autosomal dominant

but may also be

autosomal recessive

Partial quantitative deficiency of normal vWF

Hemostasis factor assays: ↓VWF antigen | ↓VWF activity | VWF activity equals VWF antigen | Factor VIII approximately 1.5x VWF antigen levels

Type 2 (approximately 60% of VWD): 2A usually

autosomal dominant

but may also be

autosomal recessive

| 2B and 2M are

autosomal dominant

| 2N is

autosomal recessive

Qualitative deficiency of VWF

Divided in to 4 subgroups (2A, 2B, 2M, 2N) based on VWF function that is altered

Hemostasis factor assays for 2A, 2B and 2M: ↓VWF antigen | ↓VWF activity | VWF activity < VWF antigen | Normal or ↓Factor VIII

Hemostasis factor assays for 2N: Normal or ↓VWF antigen | Normal or ↓VWF activity | VWF activity equals VWF antigen |↓Factor VIII

Type 3 (approximately 60% of VWD):

Autosomal recessive

Absent VWF with severe manifestations

Hemostasis factor assays: No VWF antigen | No VWF activity | ↓↓↓Factor VIII
Additional VWD considerations
Further testing

Hematologic: There are further specialized tests to refine the diagnosis and determine the correct type such as 'multimers' and other platelet (ristocetin-induced) aggregation studies (see 'Learn More – Primary Sources')

Molecular genetic testing: The VWF gene has been identified and diagnostic testing is available

Role of VWF

Mediates platelet adhesion and aggregation at the sites of vascular injury

Carries factor VIII (FVIII): Prolongs factor VIII half-life | Helps concentrate factor VIII at the site of the damaged endothelium

Presentation of VWF

Dependent on type: Type 1 usually mild but can be severe if VWF levels are <15 IU/dL | 2A, 2B and 2M will present with mild to moderate bleeding | Type 2N and type 3 will present with severe bleeding
Other Bleeding Disorders to Consider
Other disorders (

autosomal recessive

) associated with platelet dysfunction include

Glanzmann thromasthenia: Abnormal platelet membrane glycoproteins that serve as receptors for fibrinogen

Bernard-Soulier syndrome: Deficiency in platelet membrane glycoprotein complex that is a receptor for VWF

Coagulopathies: Deficiency in major clotting factors
Thrombocytopenia: Idiopathic or immune
Fibrinolytic pathway defects
Learn More – Primary Sources:
ACOG Committee Opinion 785: Screening and Management of Bleeding Disorders in Adolescents With Heavy Menstrual Bleeding
NICE Guideline 88: Heavy menstrual bleeding: assessment and management
GeneReviews: von Willebrand Disease
Want to be notified when new guidelines are released? Get ObGFirst!
Learn More  »



Related ObG Topics: