Prenatal & Preconception Carrier Screening for Fragile X: Clinical and Genetic Essentials
Learning Objectives and CME/Disclosure Information

This activity is intended for healthcare providers delivering care to women and their families.
After completing this activity, the participant should be better able to:
1. Recall the inheritance pattern of Fragile X
2. Counsel a patient who is a premutation Fragile X carrier about other late onset disorders that are associated with premutation carrier status
Estimated time to complete activity: 0.25 hours
Faculty:
Susan J. Gross, MD, FRCSC, FACOG, FACMG
President and CEO, The ObG Project
Disclosure of Conflicts of Interest
Postgraduate Institute for Medicine (PIM) requires instructors, planners, managers and other individuals who are in a position to control the content of this activity to disclose any real or apparent conflict of interest (COI) they may have as related to the content of this activity. All identified COI are thoroughly vetted and resolved according to PIM policy. PIM is committed to providing its learners with high quality CME activities and related materials that promote improvements or quality in healthcare and not a specific proprietary business interest of a commercial interest.
Faculty: Susan J. Gross, MD, receives consulting fees from Sema4, and has financial interest in The ObG Project, Inc.
Planners and Managers: The PIM planners and managers, Trace Hutchison, PharmD, Samantha Mattiucci, PharmD, CHCP, Judi Smelker-Mitchek, MBA, MSN, RN, and Jan Schultz, MSN, RN, CHCP have nothing to disclose.
Method of Participation and Request for Credit
Fees for participating and receiving CME credit for this activity are as posted on The ObG Project website. During the period from Dec 31 2017 through Dec 31 2020, participants must read the learning objectives and faculty disclosures and study the educational activity.
If you wish to receive acknowledgment for completing this activity, please complete the post-test and evaluation. Upon registering and successfully completing the post-test with a score of 100% and the activity evaluation, your certificate will be made available immediately.
For Pharmacists: Upon successfully completing the post-test with a score of 100% and the activity evaluation form, transcript information will be sent to the NABP CPE Monitor Service within 4 weeks.
Joint Accreditation Statement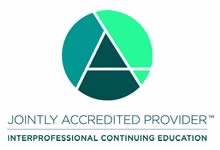 In support of improving patient care, this activity has been planned and implemented by the Postgraduate Institute for Medicine and The ObG Project. Postgraduate Institute for Medicine is jointly accredited by the Accreditation Council for Continuing Medical Education (ACCME), the Accreditation Council for Pharmacy Education (ACPE), and the American Nurses Credentialing Center (ANCC), to provide continuing education for the healthcare team.
Physician Continuing Medical Education
Postgraduate Institute for Medicine designates this enduring material for a maximum of 0.25 AMA PRA Category 1 Credit(s)™. Physicians should claim only the credit commensurate with the extent of their participation in the activity.
Continuing Nursing Education
The maximum number of hours awarded for this Continuing Nursing Education activity is 0.2 contact hours.
WHAT IS IT?
Fragile X is a serious X-linked dominant genetic disorder that is strongly associated with significant developmental and CNS manifestations. Prevalence approximately 1/4000 males and 1/8000 females.
When to Offer Prenatal/Preconception Screening for Fragile X?
Unlike SMA, ACOG does not recommend universal screening for this disorder but rather the test should be offered based on clinical context. The Joint SOGC – CCMG Committee Opinion likewise reflects this approach. Fragile X screening is indicated for the following:
Family or personal history of unexplained autism, intellectual disability or fragile X related disorders (see below)

Family history: obtain a 3 generation pedigree and pay particular attention to male relatives

Unexplained ovarian insufficiency or failure
Elevated follicle-stimulating hormone (FSH) level before age 40 years
If patient does not meet above criteria but requests screening:

May offer following informed consent

SOGC

–

CCMG

guidance suggests the possibility of universal screening but dependent upon sufficient pre and post testing resources
Genetic Counseling and informed consent are key components of screening and diagnostic testing.
KEY CLINICAL FINDINGS:
NEUROLOGIC

Intellectual disability

Males: Mild to moderate
Females: Seen in approximately 1/3

Features of autism spectrum disorder (approximately 1/3)
Attention Deficit Disorder (ADD)
Anxiety and hyperactive behaviors
Language delay
Seizures

HEAD AND NECK

Macrocephaly
Coarse facies
Large forehead
Prominent jaw

CARDIOVASCULAR
CHEST
GENITOURINARY

External Genitalia (Male)
Macroorchidism
KEY POINTS:
Genetics
Most cases (98%) caused by expanded trinucleotide repeat (CGG)n in the FMR1 gene
Unaffected: < 45 repeats
Intermediate: 45-54 repeats

Approximately 14% of intermediate alleles are unstable and may expand into the premutation range when transmitted by the mother
Does not incur risk to offspring for fragile X

Premutation: 55 to 200 repeats

Some boys with premutations show milder features, including large ears, autistic features, anxiety or depression
Females are at increased risk for fragile X-associated primary ovarian insufficiency (FXPOI)

May be overt with premature ovarian failure (POF) before age 40 or occult (reduced fertility)
1/200 women have premutation but only 25% will be affected

Primarily males are at increased risk for fragile X-associated tremor/ataxia syndrome (FXTAS)

Movement disorder (intention tremor and ataxia) that also affects cognition
Late-onset progressive disorder > 50 years, and its signs and symptoms worsen with age
1/450 males have premutation but only 40% will be affected
1/200 females have the premutation but only 16% will be affected

Symptomatic: > 200 repeats due to silencing (methylation) of the

FMR1

gene located on the X chromosome
Complexity Related to Inheritance Pattern
Females: premutation can expand to > 200 CGG repeats during oogenesis
Males: premutation does not expand during spermatogenesis

Men pass the premutation only to daughters
Premutation Expansion Risk Based on Number of Repeats
More CGG repeats increase the risk of full mutation expansion to fragile X (>200 repeats)
AGG 'interruptions'

Located in the

FMR1

repeat regions
Most individuals have 1 or 2 AGG interruptions
AGG interruptions stabilize

FMR1

to prevent premutation expansion

More AGGs, decreased risk to full expansion

Being used by some clinical laboratories to refine fragile X risk to offspring in maternal permutation carriers

>90 repeats very high risk and >90% will expand to full mutation regardless of AGG
Maternal Repeat Size
%Full Mutation
#AGG – %Full Mutation
45 – 49
0%
0%
50 – 54
0
0%
55 – 59
0.5
0 AGG – 3%
>1 AGG – 0%
60 – 64
1.7
0 AGG – 5%
>1 AGG – 0%
65 – 69
7
0 AGG – 17%
>1 AGG – 0%
70 – 74
21
0 AGG – 52%
1 AGG – 7%
2 AGG – 0%
75 – 79
47
0 AGG – 73%
1 AGG – 33%
2 AGG – 7%
80-84
62
0 AGG – 87%
1 AGG – 67%
2 AGG – 15%
85 – 89
81
0 AGG – 88%
1 AGG – 83%
2 AGG – 50%
90 – 99
94
≥100 – 200
98
>200
100
Adapted from Nolin et al., 2011 and 2015
Learn More – Primary Sources:
Fragile X analysis of 1112 prenatal samples from 1991 to 2010
Fragile X full mutation expansions are inhibited by one or more AGG interruptions in premutation carriers
GeneReviews: FMR1-Related Disorders
ACOG Committee Opinion 691: Carrier Screening for Genetic Conditions
Joint SOGC–CCMG Opinion for Reproductive Genetic Carrier Screening: An Update for All Canadian Providers of Maternity and Reproductive Healthcare in the Era of Direct-to-Consumer Testing
Locate a genetic counselor or genetics services:
Locate a Maternal Fetal Medicine Specialist
Maternal Fetal Medicine Specialist Locator-SMFM
Take a post-test and get CME credits
Want to hear about the latest clinical summaries?
Related ObG Topics: