Updated Guidance on GBS Screening and Prophylaxis
Learning Objectives and CME/Disclosure Information

This activity is intended for healthcare providers delivering care to women and their families.
After completing this activity, the participant should be better able to:
1. Recall antibiotic choices for patients who are not allergic to penicillin
2. List antibiotics that may be used in the setting of penicillin allergy
Estimated time to complete activity: 0.25 hours
Faculty:
Susan J. Gross, MD, FRCSC, FACOG, FACMG
President and CEO, The ObG Project
Disclosure of Conflicts of Interest
Postgraduate Institute for Medicine (PIM) requires instructors, planners, managers and other individuals who are in a position to control the content of this activity to disclose any real or apparent conflict of interest (COI) they may have as related to the content of this activity. All identified COI are thoroughly vetted and resolved according to PIM policy. PIM is committed to providing its learners with high quality CME activities and related materials that promote improvements or quality in healthcare and not a specific proprietary business interest of a commercial interest.
Faculty: Susan J. Gross, MD, receives consulting fees from Sema4, and has financial interest in The ObG Project, Inc.
Planners and Managers: The PIM planners and managers, Trace Hutchison, PharmD, Samantha Mattiucci, PharmD, CHCP, Judi Smelker-Mitchek, MBA, MSN, RN, and Jan Schultz, MSN, RN, CHCP have nothing to disclose.
Method of Participation and Request for Credit
Fees for participating and receiving CME credit for this activity are as posted on The ObG Project website. During the period from Dec 31 2017 through Dec 31 2020, participants must read the learning objectives and faculty disclosures and study the educational activity.
If you wish to receive acknowledgment for completing this activity, please complete the post-test and evaluation. Upon registering and successfully completing the post-test with a score of 100% and the activity evaluation, your certificate will be made available immediately.
For Pharmacists: Upon successfully completing the post-test with a score of 100% and the activity evaluation form, transcript information will be sent to the NABP CPE Monitor Service within 4 weeks.
Joint Accreditation Statement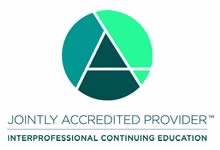 In support of improving patient care, this activity has been planned and implemented by the Postgraduate Institute for Medicine and The ObG Project. Postgraduate Institute for Medicine is jointly accredited by the Accreditation Council for Continuing Medical Education (ACCME), the Accreditation Council for Pharmacy Education (ACPE), and the American Nurses Credentialing Center (ANCC), to provide continuing education for the healthcare team.
Physician Continuing Medical Education
Postgraduate Institute for Medicine designates this enduring material for a maximum of 0.25 AMA PRA Category 1 Credit(s)™. Physicians should claim only the credit commensurate with the extent of their participation in the activity.
Continuing Nursing Education
The maximum number of hours awarded for this Continuing Nursing Education activity is 0.2 contact hours.
Designated for 0.1 contact hours of pharmacotherapy credit for Advance Practice Registered Nurses.
SUMMARY:
Group B streptococcal (GBS) disease remains a leading cause of early-onset neonatal sepsis in the US. The ACOG committee opinion has been endorsed by the AAP, ACNM, AWHONN and SMFM. Furthermore, CDC states that the ACOG committee opinion supersedes the 2010 CDC recommendations.
Updates to note:
Universal screening with a window of 36w0d – 37w6d
Alert lab to penicillin allergy so that clindamycin susceptibility testing can be performed on GBS culture positive specimen
Vancomycin dosing is now weight based
Unknown culture status and in labor at ≥37w0d

Administer intrapartum prophylaxis if GBS colonized in previous pregnancy

Penicillin still remains agent of choice for intrapartum prophylaxis and penicillin allergy testing
…if available, is safe during pregnancy and can be beneficial for all women who report a penicillin allergy, particularly those that are suggestive of being IGE mediated, or of unknown severity, or both.
CLINICAL ACTIONS:
GBS SCREENING
Pregnant women should undergo vaginal-rectal screening for GBS colonization at 36w0d – 37w6d (screening valid up to at least 41w0d)
Intrapartum antibiotic prophylaxis is recommended for women
Who delivered a previous infant with GBS disease
With GBS bacteriuria in the current pregnancy
With a GBS-positive screening result in the current pregnancy
With unknown GBS status and

Birth <37w0d
Have an intrapartum temperature of ≥100.4°F (38.0°C)
Have rupture of membranes for ≥18 hours

Intrapartum

NAAT

result

Positive for GBS
Negative for GBS but above risk factors develop (e.g., intrapartum fever)

'Consider' in women with positive GBS colonization in previous pregnancy and present at ≥37w0d in labor with unknown culture status in current pregnancy
Note: (1) Penicillin remains the preferred agent with ampicillin an acceptable alternative; (2) Clinicians do not need to test women who had a previous baby who developed GBS disease – These women should receive antibiotics (see above)
INTRAPARTUM ANTIBIOTIC PROPHYLAXIS
Q: Is the patient allergic to penicillin?
NO – not allergic to penicillin
Penicillin G, 5 million units IV initial dose, then 2.5–3.0 million units every 4 hrs until delivery or
Ampicillin, 2 g IV initial dose, then 1 g IV every 4 hrs until delivery
---
YES! – is allergic to penicillin
Low risk for anaphylaxis: History of any of the following after receiving penicillin or a cephalosporin
Nonurticarial maculopapular (morbilliform) rash without systemic symptoms | Family history but no personal history | Patient reports personal history but can not recall symptoms | Pruritis but no rash | Nonspecific symptoms (e.g., nausea, diarrhea, vaginal candidiasis) that are unlikely to be allergic
Cefazolin, 2g IV initial dose, then 1 g IV every 8 hrs until delivery
---
High risk for anaphylaxis: History of any of the following after receiving penicillin or a cephalosporin
Suggested of IgE-mediated event: Anaphylaxis | Angioedema | Respiratory distress | Urticaria (hives) |Pruritic rash | laryngeal edema | Hypotension | Immediate flushing
Recurrent reactions | Reactions to multiple beta-lactam antibiotics | Positive penicillin allergy test
Severe non IgE-mediated reaction (T-cell mediated): Severe rare delayed-onset cutaneous or systemic reactions (e.g., Steven-Johnson syndrome)
DO NOT give penicillin, ampicillin or cefazolin
Clindamycin susceptible: Clindamycin 900 mg IV every 8 hrs until delivery
Isolate not clindamycin susceptible: Vancomycin 20 mg/kg every 8 hours
Note: Vancomycin: Max single dose is 2 g | Minimum infusion time of 1 hour (500 mg/30 minutes) for a dose >1 g
---
Risk Unknown – options include
Penicillin allergy testing
Use cephalosporin
Use clindamycin if isolate susceptible
Vancomycin if isolate not clindamycin susceptible
PRETERM LABOR
Possible preterm labor
Obtain GBS culture

If GBS screening performed within previous 5 weeks, that culture result should be used for management

Start intrapartum prophylaxis and continue through labor
Preterm labor no longer imminent
May stop prophylaxis and manage based on most recent GBS culture report
GBS culture positive

Do not repeat GBS screen
Restart prophylaxis when labor recurs

GBS culture negative

Labor recurs <5 weeks from screen: Prophylaxis not necessary
Labor recurs ≥5 weeks from screen: Repeat GBS screen if labor ≥36w0d – 37w6d

GBS status unknown

Administer prophylaxis if labor recurs
If GBS screen not done previously, obtain GBS culture before starting prophylaxis
Note: ACOG notes that there are different standards internationally: For example, RCOG recommends GBS culture 3 to 5 weeks prior to anticipated delivery date for high risk pregnancy, otherwise at 35-37 weeks gestation for uncomplicated pregnancies (see 'Learn More – Primary Sources' below for RCOG standards)
PPROM
Obtain GBS culture and Start latency antibiotics (that cover GBS)
In labor
Not in labor

Continue IV latency antibiotics x 48 hours, followed by 5 day oral course

Low risk penicillin allergy: 5 day oral with first-generation cephalosporin
High risk penicillin allergy: Clindamycin or azithromycin

GBS negative: No prophylaxis and repeat GBS culture beyond 5 week window
GBS positive or result unavailable: Prophylaxis when labor starts
Note: Induction recommended for PPROM ≥34w0d, although some women may wish to delay in order to enter spontaneous labor | If patient is GBS positive, expectant management should be discouraged
KEY POINTS:
≥4 hours of antibiotics is optimal, but no medically urgent intervention should be delayed to provide 4 hours of coverage

Interventions that should not be delayed when clinically indicated include: AROM | Oxytocin | Cesarean

Amniotomy (with appropriate GBS prophylaxis)
Membrane sweeping

Based on limited evidence, no association with risk
Some may choose to avoid this procedure in GBS positive women

Foley catheter

Small theoretical risk
"…no recommendation can be made either for or against timing of antibiotic prophylaxis"

Water immersion

No evidence of increased risk if appropriate GBS prophylaxis administered
Above assumes guidelines met that water immersion be offered to women with uncomplicated pregnancies

Vaginal exam (with appropriate GBS prophylaxis)

Perform exams as indicated

Intrauterine monitoring (with appropriate GBS prophylaxis)

Not contraindicated | Apply as indicated

Planned cesarean delivery, GBS culture positive and admitted in active labor

Single dose or combination that provides both GBS and surgical prophylaxis
Consider cefazolin

Cesarean delivery with intact membranes before labor onset

Intrapartum prophylaxis is not required, regardless of GBS status or gestational age

GBS Bacteriuria

No need for additional vaginal-rectal culture in 3rd trimester as intrapartum prophylaxis is indicated regardless of concentration
Treat bacteriuria at concentration of ≥105 CFU/mL regardless of symptoms
Mark sample being sent to the lab as 'pregnant' and especially for patients with penicillin allergy, lab should provide clindamycin susceptibility results to guide intrapartum GBS prophylaxis
Note: Do not use clindamycin to treat bacteriuria as it is poorly concentrated in urine (i.e., used for soft tissue/systemic infection rather than UTI)

Penicillin allergy testing

Referral to allergy or immunology specialist
Testing has been done in pregnancy for IgE-mediated events (some experts classify as 'moderate risk of anaphylaxis')
Delayed T-cell mediated events (e.g., a history of Steven Johnson syndrome or toxic epidermal necrolysis) is considered by some experts to be a "contraindication to standard penicillin allergy testing"
Learn More – Primary Sources:
ACOG Committee Opinion 797: Prevention of Group B Streptococcal Early-Onset Disease in Newborns
RCOG Green Top Guideline 36: Prevention of Early‐onset Neonatal Group B Streptococcal Disease
Take a post-test and get CME credits
Want to be notified when new guidelines are released? Get ObGFirst!
Related ObG Topics: