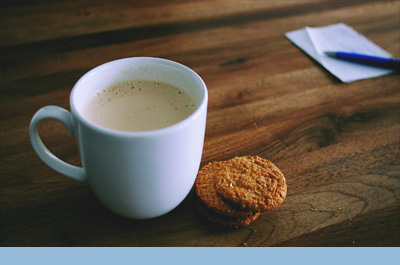 Does 5-Fluorouracil Effectively Treat Vaginal Intraepithelial Neoplasia and Prevent Recurrence?
BACKGROUND AND PURPOSE:
5-fluorouracil is used off-label to treat Vaginal Intraepithelial Neoplasia (VIN)
Fiascone et al. (Obstetrics & Gynecology, 2017) sought to assess the success rate of 5-fluorouracil in the treatment and prevention of high-grade VIN recurrence
METHODS:
Retrospective case series of women with biopsy-proven, high-grade VIN

Site: Single large referral center

Relevant demographic characteristics were recorded
All women were counseled on options of

Excision
laser ablation
5-flouroucil

Treatment was administered according to a standardized regimens
Recurrence was defined as a biopsy showing any VIN diagnosis after primary treatment
Primary objective

Treatment success and recurrence rates in patients treated with 5-fluourouracil for high-grade VIN

Secondary objective

Compare 5-fluorouracil treatment with excision and laser ablation
RESULTS:
47 patients were treated with 5-flourouracil, 35 with excision, and 22 with laser ablation
Demographics were similar between groups
No recurrence was observed in

74% treated with 5-flourouracil (95% CI 62–87%)
57% treated with excision (95% CI 41–74%)
41% treated with laser ablation: (95% CI 20–61%)

13 patients treated with 5-fluorouracil for recurrence

8 (62%) did not experience a second recurrence

16% of patients treated with 5-fluorouracil reported a side effect

Irritation and dyspareunia were reported most commonly
CONCLUSION:
5-fluorouracil has a 74% success rate as the initial treatment of high-grade vaginal dysplasia
5-fluorouracil was effective even in the face of recurrence following first line treatment (including 5-fluorouracil)
Researchers acknowledge that the study was retrospective in nature, but the data supports 5-fluorouracil as a viable option in the treatment of high-grade VIN
Learn More – Primary Sources:
Topical 5-Fluorouracil for Women With High-Grade Vaginal Intraepithelial Neoplasia
Vulvar Intraepithelial Neoplasia (VIN): Diagnosis and Treatment 
VIN is an increasingly common problem, particularly for women in their 40s, and should be considered a premalignant condition. A low threshold for consideration, biopsy and follow up should be maintained.
CLINICAL ACTIONS:
Detection is limited to visual assessment with biopsy confirmation when needed
Biopsy any visible lesion on the vulva that meets the following criteria

Diagnosis cannot be made on clinical grounds
Possible malignancy
Lesion not responding to usual therapy
Lesion with atypical vascular pattern
Lesion with rapid change in size/color/border
Presumed condyloma not responding to topical treatment

Perform colposcopy several minutes after the application of 3 to 5% acetic acid if lesions not clearly visualized or in women with persistent focal symptoms of pruritis/pain despite treatment for vulvo-vaginitis
Treatment is recommended for all with vulvar

HSIL

(see classification below)
Preferred treatment is wide local excision with gross margins of 0.5 to 1 cm

Laser ablation is acceptable if cancer is not suspected
Topical imiquimod 5% applied three times/week for 12 to 20 weeks with colposcopy every 4 to 6 weeks is effective though not

FDA

approved

Women with VIN are at risk of recurrent disease and vulvar cancer throughout their lives.

Surveillance is 6 and 12 months after treatment, then annual visual inspection of the vulva
SYNOPSIS:
In 2015 terminology for VIN was changed by the International Society for the Study of VulvoVaginal Disease (ISSVD) to unify nomenclature for HPV associated lesions of the cervix, vagina and vulva. In the new classification, low-grade squamous intraepithelial lesion of the vulva (vulvar LSIL) corresponds to 'condyloma', or 'HPV effect'.  High-grade squamous intraepithelial lesion of the vulva (vulvar HSIL) includes 'usual type VIN' (warty, basaloid type or mixed). Differentiated type VIN is unchanged from the 2004 classification. Of these three types, differentiated VIN is usually not HPV associated, being more often associated with a vulvar dermatologic condition such as lichen sclerosis, and with squamous cell carcinoma of the vulva.
KEY POINTS:
Risk factors for VIN include HPV infection and cigarette smoking
Prevention should include vaccination in women under the age of 26, and smoking cessation
As differentiated VIN is associated with vulvar dermatoses, treatment of these disorders, especially lichen sclerosis, reduces the risk of cancer of the vulva
Learn More – Primary Sources:
ACOG ASCCP Committee Opinion No. 675: Management of vulvar intraepithelial neoplasia