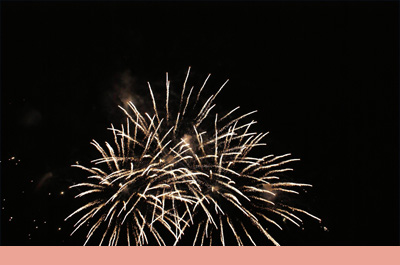 Postpartum Hemorrhage – Medications to Treat Uterine Atony 
ACOG defines PPH as cumulative blood loss ≥ 1,000 mL or blood loss accompanied by signs or symptoms of hypovolemia within 24 hours after the birth process (including intrapartum) regardless of route of delivery. Unfortunately, postpartum hemorrhage (PPH) is still a leading cause of maternal mortality worldwide. Following this summary, you can find excellent professional resources at the California Maternal Quality Care Collaborative (CMQCC) and ACOG District II Safe Motherhood Initiative sites.
CLINICAL ACTIONS:
In the setting of PPH, consider the 4 'T's
Tone (atony)
Trauma (laceration)
Tissue (retained products)
Thrombin (coagulopathy)
Uterine atony is the single most common cause of PPH (70-80%)
Empty bladder, perform bimanual pelvic exam, remove clots and initiate uterine massage
There is lack of evidence to determine which specific uterotonics are superior (good and consistent scientific evidence – ACOG level A)

Choice at provider's discretion

If uterine atony is identified, the following drugs have been shown to be effective:
DRUG

DOSE

CONTRA

INDICATIONS

Oxytocin (Pitocin)

10-40 units per 500-1000ml solution continuous infusion

OR

10 units IM

Hypersensitivity to this medication

Methyl-ergonovine (Methergine)

0.2 mg IM every 2 to 4 hours

Avoid: Hypertension, Preeclampsia, Cardiovascular Disease

Prostaglandin F2 Alpha (Hemabate)

250 micrograms IM (may repeat in q15 – 90 minutes, maximum 8 doses)

OR

Intramyometrial: 250 micrograms

Avoid: Asthma

Caution: Hypertension, Active Hepatic, Pulmonary, Cardiac Disease

Misoprostol (Cytotec)

6

00 – 1000

micrograms PR, PO or SL

Hypersensitivity to this medication
NOTE: Contraindications include hypersensitivity to the specific medication
More on Tranexamic Acid (TXA)
ACOG Update (2017)
In the WOMAN trial (see Related OBG Topics below) women with PPH received

1 g in 10 mL (100 mg/mL) of tranexamic acid intravenously at a rate of 1 mL per min (i.e., over 10 min)
If bleeding continued after 30 min or stopped and restarted within 24 h of the first dose, a second dose of 1 g of tranexamic acid could be given

Tranexamic acid, administered within 3 hours of birth, has been shown to significantly reduce maternal death due to PPH by approximately 30%
Based on improved outcomes and lack of adverse events including thromboembolism,

ACOG

has updated the practice bulletin to include the following
Although the generalizability of the WOMAN trial and the degree of effect in the United States is uncertain, given the mortality reduction findings, tranexamic acid should be considered in the setting of obstetric hemorrhage when initial medical therapy fails. (Level B evidence)
World Health Organization Update (2017)
Based on evidence review, WHO also supports the use of tranexamic acid with postpartum hemorrhage
Early use of intravenous tranexamic acid (within 3 hours of birth) in addition to standard care is recommended for women with clinically diagnosed postpartum haemorrhage following vaginal birth or caesarean section (Strong recommendation, moderate quality of evidence)

Administration of TXA should be considered as part of the standard PPH treatment package and be administered as soon as possible after onset of bleeding and within 3 hours of birth

The reference point for the start of the 3-hour window for starting TXA administration is time of birth

If time of birth is unknown, the best estimate of time of birth should be used as the reference point

TXA should be used in all cases of PPH, regardless of whether the bleeding is due to genital tract trauma or other causes
CONSIDERATIONS IN COVID POSITIVE PATIENTS
Tranexamic Acid (TXA)
COVID-19 appears to be a hypercoagulable state
TXA can be considered for the treatment of PPH in keeping with guidance for non-COVID-19 patients
However, ACOG states
because of the possible additive effect of the increased risk of thrombosis from COVID-19 infection and the hypercoagulative state of pregnancy, it may be prudent to consider this increased likelihood of clotting before administering TXA for postpartum hemorrhage
Hemabate
While Hemabate is not used in asthma due to risk for bronchospasm, patients with COVID-19 have respiratory symptoms consistent with viral pneumonia
While there is no data specific to COVID-19 and this medication, "Hemabate is not generally withheld" in patients with viral pneumonia
SYNOPSIS:
The key to managing PPH is identifying the severity of the situation early and quantifying estimated blood loss (EBL). A second large bore (16 gauge or larger) should be placed and Ringers Lactate used to replace blood loss at 2:1 while, simultaneously as the team is notified, medications are administered to the patient and massive transfusion protocol is initiated. Initiate fundal massage and place a Foley catheter.
KEY POINTS:
ABCs

Airway: Assess and stabilize
Breathing: Supplemental oxygen, 5-7 L/min by tight face mask
Circulation: do NOT wait for change in vitals

Compromised blood volume: pallor, delayed capillary refill and decreased urinary output
Late signs: decreased BP and tachycardia

Consider intrauterine balloon tamponade or compression sutures for refractory atony
Surgical Interventions may be a life-saving measure and should not be delayed while waiting to correct coagulopathy
Quantitative measurement of blood loss is more acurate than visual estimation (see 'Learn More – Primary Sources' below) and require 2 key elements

Direct measurement of blood loss
Protocols for collecting and reporting a cumulative record of blood loss following delivery
Note: The FDA, the World Health Organization, and other professional bodies have released an alert following drug-error deaths related to TXA | TXA use during cesarean delivery has been associated with fatal accidental intrathecal administration because the ampoules of local anesthetic and tranexamic acid are similar in appearance | TXA should not be stored on or near an anesthetic trolley
---
Learn More – Primary Sources:
ACOG District II Safe Motherhood Initiative – Obstetric Hemorrhage
FIGO recommendations on the management of postpartum hemorrhage 2022
AWHONN video: Quantification of Blood Loss
ACOG Committee Opinion 794: Quantitative Blood Loss in Obstetric Hemorrhage
ACOG Practice Bulletin 183: Postpartum Hemorrhage
Effect of early tranexamic acid administration on mortality, hysterectomy, and other morbidities in women with post-partum haemorrhage (WOMAN): an international, randomised, double-blind, placebo-controlled trial
California Maternal Quality Care Collaborative (CMQCC): OB Hemorrhage ToolkitV3.0
WHO recommendation on tranexamic acid for the treatment of postpartum haemorrhage
ACOG COVID-19 FAQs for Obstetrical Care
Tranexamic acid at cesarean delivery: drug‐error deaths
---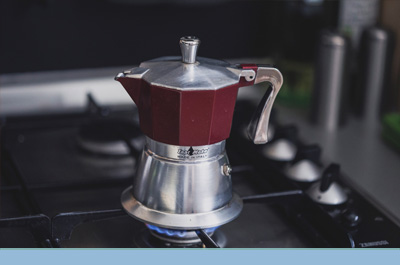 How does TXA Measure Up as a Treatment for Menorrhagia?
BACKGROUND AND PURPOSE:
There are several treatments for heavy menstrual bleeding, with good evidence supporting levonorgestrel intrauterine system as a good management option

Not all women will want an IUD

Important to review safety of TXA due to concerns regarding thromboembolic disease

Bryant-Smith et al. (Cochrane Reviews, 2018) assessed the effectiveness and safety of antifibrinolytic medications, specifically tranexamic acid (TXA), for the treatment of heavy menstrual bleeding (HMB)
METHODS:
Database search of RCTs comparing TXA and precursor (antifibrinolytic) agents versus

Placebo

No treatment

Other medical treatment

Population: Women of reproductive age with menorrhagia

Menstrual blood loss were measured by

Objective assessment of mean blood loss in mL (using alkaline haematin method or similar)

Subjective assessment of blood loss using continuous measures such as Pictorial Blood Assessment Chart (PBAC) scores, where over 100 correlates with heavy bleeding using objective methods

TXA dose

Majority of studies used regular oral dose TXA (3 g/day to 4 g/day) while 4 studies used low-dose TXA (2 g/day to 2.4 g/day)

Primary outcomes

Menstrual blood loss | Improvement in bleeding | Thromboembolic events

Secondary outcomes

Quality of life | Side effects
RESULTS:
13 RCTs were included, totaling 1312 participants

The evidence was very low to moderate quality

When compared with a placebo, antifibrinolytics were associated with

Reduced mean blood loss (Mean Difference (MD) -53.20 mL per cycle, 95% CI -62.70 to -43.70; moderate-quality evidence)

Higher rates of improvement (RR 3.34, 95% CI 1.84 to 6.09; moderate-quality evidence)

Compared to progestogens, antifibrinolytics were associated with

No difference between the groups in mean blood loss (very low-quality evidence)

Higher likelihood of improvement (RR 1.54, 95% CI 1.31 to 1.80; low-quality evidence)

Fewer adverse events (RR 0.66, 95% CI 0.46 to 0.94; low-quality evidence)

Compared to NSAIDs, TXA was associated with

Reduced mean blood loss (MD -73.00 mL per cycle, 95% CI -123.35 to -22.65; low-quality evidence)

Higher likelihood of improvement (RR 1.43, 95% CI 1.18 to 1.74; low-quality evidence)

Compared to herbal medicine (Safoof Habis and Punica granatum), TXA was associated with

Reduced mean PBAC score after three months' treatment (MD -23.90 pts per cycle, 95% CI -31.92 to -15.88; low-quality evidence)

Inconclusive rates of improvement

Compared to levonorgestrel intrauterine system, TXA was associated with

Higher median PBAC score (median difference 125.5 points; very low quality evidence)

Lower likelihood of improvement (RR 0.43, 95% CI 0.24 to 0.77; very low quality evidence)
CONCLUSION:
Antifibrinolytic treatment appears effective for treating menorrhagia compared to placebo, NSAIDs, oral progestogens or herbal remedies

However, they appeared less effective compared to levonorgestrel IUD

The authors suggest that if 85% of women improve with levonorgestrel IUD, 20% to 65% of women will do so with TXA

Adverse outcomes were hard to quantify due to inadequate amount of data
Learn More – Primary Sources:
Antifibrinolytics for heavy menstrual bleeding.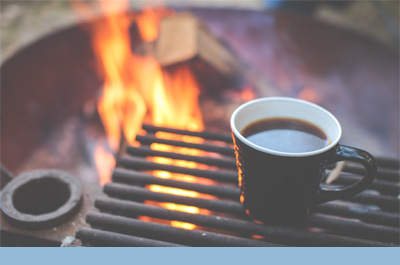 Results From the Landmark Trial on Tranexamic Acid for Postpartum Hemorrhage
PURPOSE:
Tranexamic acid, an anti-fibrinolytic medication, has been shown in the trauma literature to be highly effective in reducing deaths due to bleeding. The aim of this study by the WOMAN Trial Collaborators (Lancet, 2017) was to determine if early administration of tranexamic acid could likewise be beneficial in the setting of postpartum hemorrhage (PPH).
METHODS:
Randomized, double-blind, placebo-controlled trial – multicentered (193 hospitals/21 countries), conducted between March 2010 and April 2016.
RESULTS:
20,060 women were enrolled and randomized to receive either 1 g (100 mg/mL) of tranexamic acid intravenously at a rate of 1 mL per min or placebo. If bleeding continued after 30 min or stopped and restarted within 24 h of the first dose, a second dose of 1 g of tranexamic acid or placebo could be given. Key findings include:
Death due to bleeding was reduced by approximately 30% in the treatment group (

risk ratio

0.69, 95% CI 0.52-0.91; p=0.008) if drug given within 3 hours of birth

There did not appear to be reduction if medication given after 3 hours

Laparotomy to control bleeding was similarly significantly reduced in the treatment group (risk ratio 0.64, 95% CI 0.49 – 0.85; p=0.002)
There was not difference in hysterectomy rates
There was no difference in overall death rates or deaths due to hysterectomies
There was no difference in adverse events, including those related to thromboembolism
SUMMARY:
Reduction in death rates by approximately a third mirrored findings in trauma patients
Strengths of study:

Well designed to answer question
Tranexamic acid is low cost and could potentially save tens of thousands of women's lives worldwide annually
Authors recommend tranexamic acid be given early in PPH and not after uterotonics have failed

Limitations of study:

Primary issue is generalizability to higher resource regions
Tranexamic acid may have more impact on hysterectomy prevention where hysterectomy is a last resort vs. an early lifesaving intervention
Tranexamic acid may have more impact on overall death rates in countries where other causes of maternal death are lower (e.g., sepsis)
Tranexamic acid in this study was administered by IV which may be limiting in regions with limited maternal health resources
Learn More – Primary Sources:
Effect of early tranexamic acid administration on mortality, hysterectomy, and other morbidities in women with post-partum haemorrhage (WOMAN): an international, randomised, double-blind, placebo-controlled trial
Editorial: WOMAN: reducing maternal deaths with tranexamic acid