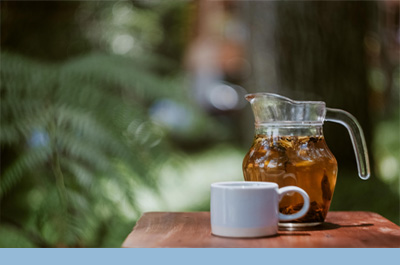 Gestational Thrombocytopenia: What is the Threshold for Further Follow-Up?
BACKGROUND AND PURPOSE:
Gestational thrombocytopenia is defined as platelet count < 150,000 per cubic millimeter (see 'Related ObG Topics', below)
However, data on platelet counts throughout pregnancy is limited
Reese et al. (NEJM, 2018) sought to determine the platelet counts in complicated and uncomplicated pregnancies to assess the occurrence and severity of thrombocytopenia throughout pregnancy
METHODS:
Cohort Study (2011-2014)
Participants

Women 15 to 44 years of age

Platelet counts were compared with those of non-pregnant women
Data on complications were also recorded, including those known to be associated with low platelet counts (e.g.,

HELLP

and ITP)
Twins were analyzed separately

Preterm defined as <37 weeks in singletons and <34 weeks in twins

National Health and Nutrition Examination Survey (NHANES) data (nonpregnant women 15 to 44 years of age) were used for comparisons
Primary objectives

Determine change in platelet counts during pregnancy
Determine whether rate of decrease differed during pregnancy between women with uncomplicated pregnancies compared to pregnancy-related complications/preexisting disorders
Recurrence risk
RESULTS:
7,351 provided sufficient data for the analyses

4,568 had uncomplicated pregnancies
2,586 had pregnancy-related complications
197 had preexisting disorders associated with thrombocytopenia

Mean platelet counts in uncomplicated pregnancies were as follows

First trimester (mean gestation, 8.7 weeks): 251,000 per cubic millimeter
Second trimester (mean gestation, 22.0 weeks): 230,000 per cubic millimeter
Third trimester (mean gestation, 32.1 weeks): 225,000 per cubic millimeter
Delivery (mean gestation, 39.0 weeks): 217,000 per cubic millimeter
Postpartum period (mean time after delivery, 7.1 weeks): 264,000 per cubic millimeter

Uncomplicated pregnancies had lower platelet counts throughout pregnancy during each trimester and at delivery compared to nonpregnant women (P<0.001)

There was no difference in the postpartum period (P=0.10)

At delivery

9.9% of uncomplicated pregnancies had a platelet count <150,000 per cubic millimeter
Platelet counts <150,000 per cubic millimeter were more common among women who had pregnancy-related complications (11.9%) than among women who had uncomplicated pregnancies (9.9%); P=0.01

In uncomplicated pregnancies

only 1% had a platelet count <100,000 per cubic millimeter
Only 0.1% of women with platelet counts <80,000 per cubic millimeter (median 65,000) had no explanation for their thrombocytopenia

In women with pregnancy-related complications

2.3% of women had a platelet count <100,000 per cubic millimeter throughout pregnancy and/or delivery
1.2% had a platelet count <80,000 per cubic millimeter throughout pregnancy and/or delivery
HELLP: 28.0% had a platelet count <80,000 per cubic millimeter (median, 61,000; range, 32,000 to 78,000)

Risk of recurrence was 14.2 (95% CI, 8.9 to 22.6) times as high among women who had previously had a platelet count <150,000 per cubic millimeter
CONCLUSION:
Mean platelet counts are lower in pregnancy throughout gestation starting in the first trimester
Platelet counts of less <100,000 per cubic millimeter warrants further investigation
Learn More – Primary Sources:
Platelet Counts during Pregnancy
Gestational Thrombocytopenia – a Diagnosis of Exclusion
Thrombocytopenia is a common finding which occurs in 7-12% of pregnant women. The cause of isolated thrombocytopenia may be differentiated by history, physical examination, laboratory investigation, and medical imaging.
CLINICAL ACTIONS:
When evaluating a patient for gestational thrombocytopenia (GT), consider the following
≥Use platelet count <150 x 109/L to define thrombocytopenia in pregnancy

Normal platelet range in nonpregnant women is 165-415 x 109/L
Expect lower platelet counts in pregnant women, especially 3rd trimester

Order the following tests to assist with diagnosis/underlying cause

complete blood count and peripheral smear
liver enzymes
thyroid function tests
vitamin B12 and folate
HCV,HIV,HBV
PT/PTT
antinuclear antibody, anticardiolipin antibodies, lupus inhibitor
Based on clinical context, may require medical imaging to evaluate splenic size

Diagnose GT in the absence of historical, clinical, hematological and biochemical findings that would suggest another underlying condition
Transfuse platelets to achieve minimum platelet counts if

<10 x 109/L even without surgery and/or procedures
<50 x 109/L if active bleeding present unless undergoing cesarean in which case prophylactic platelet transfusion is recommended (or other major surgery as per

AABB

guidance)

Epidural and spinal "are considered acceptable" if ≥70 x 109/L prior to epidural and

Platelet level stable | No coagulopathy | Platelet function normal | No antiplatelet or anticoagulant therapy
Limited evidence regarding low-dose aspirin combined with thrombocytopenia and neuraxial blockade
SYNOPSIS:
GT is the most common cause of thrombocytopenia in pregnancy and accounts for 80% of such cases. GT may be a result of hemodilution and enhanced platelet clearance. The low platelet counts associated with GT are seen during the second and third trimesters with the nadir rarely lower than 70 x 109/L. The diagnosis of GT is made by the presence of a decreased platelet count during pregnancy and should be considered a diagnosis of exclusion. GT usually resolves within days to two months postpartum.
KEY POINTS:
Primary immune thrombocytopenia (ITP) may be difficult to distinguish from GT
ITP induces development of platelet autoantibodies that may cross the placenta
Features that may help distinguish GT from ITP

GT usually mid-late 2nd & 3rd trimester / ITP all trimesters
GT only in pregnancy / ITP may occur outside pregnancy
GT will resolve postpartum / ITP may not resolve
GT does not affect fetus or neonate / ITP may cause neonatal thrombocytopenia

If the diagnosis thrombocytopenia is unclear at the time of delivery, assume ITP and manage accordingly due to fetal/newborn risk for thrombocytopenia

Mode of delivery in ITP should be based on obstetric indications alone

ITP treatment options comparable to non-pregnant management – corticosteroids and intravenous immune globulin (IVIG)

In pregnancy, may start at lower end of prednisone dose (10-20 mg daily) and titrate up

Both GT and ITP may recur
Other disorders resulting in non-isolated thrombocytopenia that will present with other related findings include
Primary thrombotic microangiopathies (TMA)

ADAMTS13-deficient TMA – Thrombotic thrombocytopenic purpura (TTP)
Complement-mediated TMA – Atypical hemolytic uremic syndrome

Preeclampsia

50% of women with preeclampsia will have <150 x 109/L
HELLP syndrome

Disseminated intravascular coagulation (DIC)

Severe preeclampsia
Intrauterine fetal demise (IUFD)

HELLP

syndrome
Acute fatty liver of pregnancy

Infection (e.g., HIV, hepatitis C, CMV, Helicobacter pylori)
Drug induced (e.g. heparin, antimicrobials, anticonvulsants)
Learn More – Primary Sources:
Thrombocytopenic syndromes in pregnancy
ACOG Practice Bulletin 207: Thrombocytopenia in Pregnancy
Platelet Transfusion: A Clinical Practice Guideline From the AABB
Locate a Maternal Fetal Medicine Specialist: