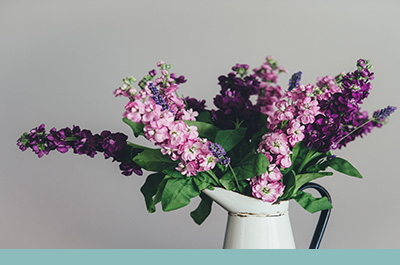 GDM and Postpartum Followup – The 'When and How' of Screening
CLINICAL ACTIONS:
While there is controversy as to how best to screen for gestational diabetes mellitus (GDM) during pregnancy, all professional groups recommend screening during the postpartum period following GDM for prediabetes or diabetes at 4 to 12 weeks postpartum. Historically, two options, fasting plasma glucose (FPG) and the 2-hour oral glucose tolerance test (OGTT), have been used. However ACOG, citing the Fifth International Workshop on Gestational Diabetes, recommends the 2-hour OGTT, which should include FPG as well, to improve sensitivity:
Fasting plasma glucose (FPG)

Normal: less than 100 mg/dl (5.6 mmol/L)
Prediabetes: impaired fasting glucose (IFG): FPG 100 to 125 mg/dL (5.6 to 6.9 mmol/L)
Diabetes: FPG ≥126 mg/dL (7.0 mmol/L)

Oral glucose tolerance test (OGTT) using 75 g oral glucose load with measurement of 2 hour plasma glucose levels:

Normal: less than 140 mg/dL (7.8 mmol/L)
Prediabetes: impaired glucose tolerance (IGT): 140 to 199 mg/dL (7.8 to 11.0 mmol/L)
Diabetes: ≥200 mg/dL (11.1 mmol/L)
SYNOPSIS:
Up to 1/3 of women who had GDM during their pregnancy will have impaired glucose metabolism or diabetes at postpartum screening, and up to 70% may develop diabetes later in life. Even if screening is negative at the postpartum visit, the ADA and ACOG recommend assessing glycemic status every 1 to 3 years and counseling patients regarding diet and/or exercise as needed. Follow-up screening is particularly advantageous for those women considering future pregnancies as it gives an opportunity for preconception counseling and management prior to the next pregnancy.
KEY POINTS:
When testing for diabetes, it is recommended to repeat testing to confirm unless symptoms are present

It is preferable to repeat the same test for confirmation

Refer to specialist in diabetes as appropriate for further management
The

WPSI

recommends the following

Negative initial postpartum screen or negative initial screen

Screen at least every 3 years for a minimum of 10 years after pregnancy

Positive screen in early postpartum period

Repeat at least 6 months postpartum to confirm the diagnosis of diabetes regardless of the type of initial test (FPG, HbA1c, OGTT)

Women screened with HbA1c only within the first 6 months postpartum

Repeat testing is indicated regardless of test result because HbA1c is less accurate during the first 6 months postpartum
Learn More – Primary Sources:
ACOG Practice Bulletin No.190: Gestational Diabetes Mellitus
WPSI: Screening for Diabetes Mellitus After Pregnancy
SMFM Special Statement: Quality metric on the rate of postpartum diabetes screening after pregnancies with gestational diabetes mellitus