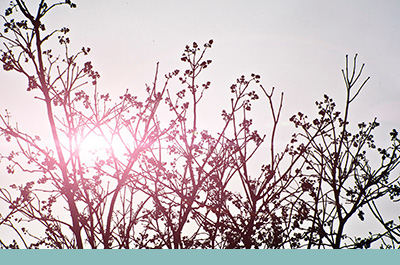 What Is The 'One-Step' GDM Screening Approach?
CLINICAL ACTIONS:
There is no debate that all pregnant women should be screened for Gestational Diabetes Mellitus (GDM) between 24 and 28 weeks. However, there are two different approaches to screening for GDM. ACOG currently prefers the traditional 'two-step' approach, using an initial screen that, if positive, requires an additional confirmatory test. Alternatively, there is the option of the International Association of Diabetes and Pregnancy Study Groups that recommend a 'one-step' approach as follows
Perform a 75 g oral glucose tolerance test on all women, after an overnight fast, not previously found to have overt diabetes or GMD earlier in pregnancy
Diagnose GDM when one or more of the following plasma glucose values are exceeded

Fasting ≥ 92 mg/dL (5.1 mmol/l)
1-hour ≥ 180 mg/dL (10.0 mmol/l)
2-hour ≥ 153 mg/dL (8.5 mmol/l)

Early screening for overt diabetes in women at high risk for type 2 diabetes is recommended by this professional group at the first prenatal visit to allow for early detection and management for complications such as fetal anomalies and potential microvascular disease in the mother

If fasting plasma glucose is ≥92 mg/dL (≥5.1 mmol/l) but < 126 mg/dL (7.0 mmol/l) diagnose GDM
Overt diabetes as per standard cut-offs
SYNOPSIS:
Unfortunately, with the obesity epidemic and more sedentary lifestyles, GDM is increasing as well, and being observed in younger age groups. Complications are significant, including birth trauma to both mother and child. Treatment including diet, increased exercise and if necessary medications can be effective, if GDM is identified in time to implement these changes to achieve best results.
KEY POINTS:
ACOG and consensus panel convened by the

NIH

do not recommend the 'one-step' approach, but rather the 'two-step' approach

Centers can adopt 'one-step approach' if more clinically applicable for a particular population

The 'one-step' screening approach will result in increased diagnosis of GDM
The controversy relates to whether with the increased costs and resources necessitated by the 'one-step' approach will result in improved outcomes
Targeting obesity and improved nutrition can also address macrosomia risks
The

ADA

recognizes '2 step' Carpenter and Coustan approach or '1 step' approach (see Related ObG Topics below) to both be valid for GDM diagnosis
Learn More – Primary Sources:
International Association of Diabetes and Pregnancy Study Groups Recommendations on the Diagnosis and Classification of Hyperglycemia in Pregnancy
NIDDK– Test Criteria for Prediabetes, Diabetes, and Gestational Diabetes
ACOG Practice Bulletin No. 190: Gestational Diabetes Mellitus
ADA Classification and Diagnosis of Diabetes: Standards of Medical Care in Diabetes—2020