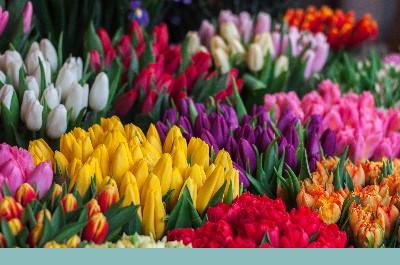 Obesity in Pregnancy: Classification and Clinical Implications
SUMMARY:
The prevalence of obesity in women of reproductive age (20 to 39) in the US is 39.7%. Prevalence is found to be lowest among non-Hispanic Asian women (17.2%) and higher in non-Hispanic White (39.8%), Hispanic (43.7%), and non-Hispanic black (56.9%) women (2017 to 2018 data). Obesity is commonly classified based on body mass index (BMI). BMI is defined as weight in kg divided by height in meters squared (kg/m2). Definitions are as follows
Underweight: BMI <18.5
Normal weight: BMI 18.5 to 24.9
Overweight: BMI 25 to 29.9
Obesity class I: BMI 30 to 34.9
Obesity class II: BMI 35 to 39.9
Obesity class III: BMI ≥40
KEY CLINICAL POINTS:
Potential Fetal and Maternal Complications
Antepartum effects
Increased risk of spontaneous abortion and recurrent miscarriage
Increased risk of stillbirth
Increased risk of fetal anomalies include:

Neural tube defects
Cardiovascular abnormalities
Cleft lip and palate
Anorectal atresia
Hydrocephalus
Limb reduction anomalies

Increased risk of maternal cardiac dysfunction, proteinuria, sleep apnea, fatty liver disease, gestational diabetes , preeclampsia
Intrapartum effects
Increased risk of

Cesarean sections
Failed trial of labor
Endometritis
Wound dehiscence
Deep venous thrombosis
Post-partum effects
Weight retention
Metabolic dysfunction
Pregravid obesity in future pregnancies
Early termination of breast feeding
Post-partum anemia
Depression
Fetal and childhood risks
Increased risk of neonatal and infant death
Macrosomia
Impaired growth

Metabolic syndrome

Childhood obesity
Management Considerations
Preconception Care
Behavioral interventions

Focus on diet and exercise to improve outcomes vs exercise alone
Encourage weight loss prior to pregnancy

Refer to behavioral counseling with interventions focused on nutrition, diet and exercise
Note: USPSTF recommends clinicians offer behavioral counseling interventions to promote healthy weight gain and preventing excess gestational weight gain in pregnancy to all pregnant women (see 'Learn More – Primary Sources' below) | Table 2 includes a comprehensive summary of behavioral counseling interventions
Prenatal Care
Calculate BMI to guide diet and exercise counseling at initial visit
Counsel patients about limitations of identifying structural anomalies with ultrasound in obese patients
Glucose intolerance

Assess for glucose intolerance risk factors including

≥BMI 30 | Previous GDM | Impaired glucose metabolism

Recommend early glucose screening for those with risk factors (list for early screening factors can be found in 'Related ObG Topics' by tapping on 'Updated

ACOG

Guidance on Gestational Diabetes')

Weekly antenatal fetal surveillance

BMI of 35 to 39.9: Consider initiating weekly surveillance at 37w0d
BMI ≥40 or greater: Consider initiating weekly surveillance at 34w0d
Intrapartum Care
Labor pattern

First stage of labor may be prolonged in obese patients
Consider delaying cesarean delivery for labor arrest

Cesarean incision

Optimal skin incision is unclear
Vertical may be associated with increased complications
Supraumbilical incision may be helpful in the presence of a large panniculus

Prophylactic antibiotics prior to cesarean

Weight-based dosing may be considered

BMI ≥30 or weight ≥80 kg: 2 g cefazolin

Postoperative oral regimen in obese individuals who may not have received IV azithromycin

500-mg oral cephalexin and 500-mg metronidazole every 8 hours for 48 hours

Skin cleansing prior to cesarean

Use an alcohol-based solution such as chlorhexidine–alcohol

Vaginal cleansing

Prior to both vaginal or cesarean delivery with either povidone–iodine or chlorhexidine gluconate
Postpartum Care
VTE mechanical prophylaxis

Recommended prior to and after cesarean delivery

CMQCC

recommends mechanical prophylaxis for BMI >40 for vaginal birth

VTE chemoprophylaxis

LMW heparin: Enoxaparin 40 mg daily commonly used as prophylactic dose following surgery
Weight-based VTE chemoprophylaxis dosing may be considered in Class III obesity following cesarean

0.5 mg/kg enoxaparin every 12 hours starting 12 hours after surgery (based on prospective cohort study)

Subcutaneous drains

Do not use routinely after cesarean due to increased risk for wound complications
Learn More – Primary Sources:
ACOG Practice Bulletin 230: Obesity in Pregnancy
ACOG Committee Opinion No. 548 :Weight Gain During Pregnancy
USPSTF: Behavioral Counseling Interventions for Healthy Weight and Weight Gain in Pregnancy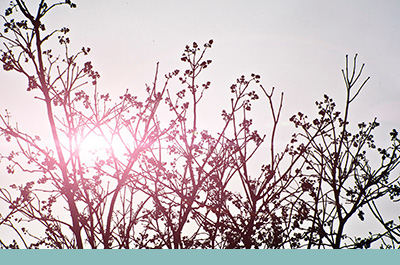 What Is The 'One-Step' GDM Screening Approach?
CLINICAL ACTIONS:
There is no debate that all pregnant women should be screened for Gestational Diabetes Mellitus (GDM) between 24 and 28 weeks. However, there are two different approaches to screening for GDM. ACOG currently prefers the traditional 'two-step' approach, using an initial screen that, if positive, requires an additional confirmatory test. Alternatively, there is the option of the International Association of Diabetes and Pregnancy Study Groups that recommend a 'one-step' approach as follows
Perform a 75 g oral glucose tolerance test on all women, after an overnight fast, not previously found to have overt diabetes or GMD earlier in pregnancy
Diagnose GDM when one or more of the following plasma glucose values are exceeded

Fasting ≥ 92 mg/dL (5.1 mmol/l)
1-hour ≥ 180 mg/dL (10.0 mmol/l)
2-hour ≥ 153 mg/dL (8.5 mmol/l)

Early screening for overt diabetes in women at high risk for type 2 diabetes is recommended by this professional group at the first prenatal visit to allow for early detection and management for complications such as fetal anomalies and potential microvascular disease in the mother

If fasting plasma glucose is ≥92 mg/dL (≥5.1 mmol/l) but < 126 mg/dL (7.0 mmol/l) diagnose GDM
Overt diabetes as per standard cut-offs
SYNOPSIS:
Unfortunately, with the obesity epidemic and more sedentary lifestyles, GDM is increasing as well, and being observed in younger age groups. Complications are significant, including birth trauma to both mother and child. Treatment including diet, increased exercise and if necessary medications can be effective, if GDM is identified in time to implement these changes to achieve best results.
KEY POINTS:
ACOG and consensus panel convened by the

NIH

do not recommend the 'one-step' approach, but rather the 'two-step' approach

Centers can adopt 'one-step approach' if more clinically applicable for a particular population

The 'one-step' screening approach will result in increased diagnosis of GDM
The controversy relates to whether with the increased costs and resources necessitated by the 'one-step' approach will result in improved outcomes
Targeting obesity and improved nutrition can also address macrosomia risks
The

ADA

recognizes '2 step' Carpenter and Coustan approach or '1 step' approach (see Related ObG Topics below) to both be valid for GDM diagnosis
Learn More – Primary Sources:
International Association of Diabetes and Pregnancy Study Groups Recommendations on the Diagnosis and Classification of Hyperglycemia in Pregnancy
NIDDK– Test Criteria for Prediabetes, Diabetes, and Gestational Diabetes
ACOG Practice Bulletin No. 190: Gestational Diabetes Mellitus
ADA Classification and Diagnosis of Diabetes: Standards of Medical Care in Diabetes—2020