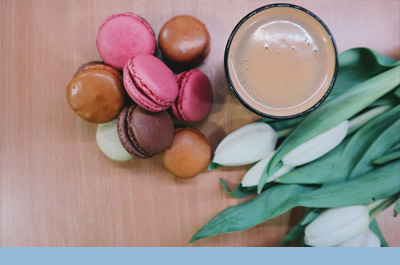 NICHD Study Update: Does Prenatal Surgery of Myelomeningocele Improve Motor Development Beyond 2 Years Follow-Up?
BACKGROUND AND PURPOSE:
The initial report of the

NICHD

prenatal myelomeningocele study demonstrated improvement in the following  

 

Decreased hindbrain herniation and consequent need for shunting and improved distal neurologic function

 

Long-term outcomes have confirmed shunting benefit but data on neurologic and motor function outcomes were lacking 

 

Farmer et al. (Am J Obstet Gynecol., 2018) report the 30-month outcomes for the entire cohort of patients randomized to either prenatal or postnatal repair of myelomeningocele

 
METHODS:
Follow-up analyses of NICHD sponsored Management of Myelomeningocele Study

 

Women had been randomly assigned to undergo

 

Standard postnatal repair

 

Prenatal repair at <26 weeks gestation

 

Primary outcome of the study was a composite of mental development and motor function outcome at 30 days 

 

Secondary outcomes

 

Independent ambulation and the Bayley Sales of Infant Development (2

nd

 edition)

 

Effects and Subgroups

Fetal leg movements

 

Ventricle size

 

Presence of hindbrain herniation

 

Gender 

 

Location of the myelomeningocele lesion

 

Within the prenatal surgery group only, these and other baseline parameters were evaluated as predictors of 30-month motor and cognitive outcomes

 

Researchers also assessed if the presence or absence of a shunt at 1 year was associated with 30-month motor outcomes

 
RESULTS:
Data from 183 subjects were analyzed 

 

Prenatal repair improved the primary outcome 

 

Composite score of mental development and motor function was 199.4 ± 80.5 vs 166.7 ± 76.7 (P=.004)

 

Prenatal surgery resulted in improvements in the secondary outcomes of

 

Independent ambulation (44.8% vs 23.9%, P=.004)

 

Self-care score (20.8 vs 19.0, P=.006)

 

Mean Bayley Scales of Infant Development, psychomotor development index (17.3% vs 15.1%, P=.03)

 

Prenatal surgery did not affect cognitive development at 30 months

 

Boys demonstrated slightly better improvement in functional level and psychomotor development index

 

Independent ambulation was associated with

 

Patients receiving prenatal surgery

 

The presence of in utero ankle, knee, and hip movement

 

Absence of a sac over the lesion and a myelomeningocele lesion ≤L3 

 

Postnatal motor function showed no correlation with either prenatal ventricular size or postnatal shunt placement

 
CONCLUSION:
The full cohort data of 30-month cognitive development and motor function supported previous findings

 

Prenatal surgery of myelomeningocele improved motor function, mental development, independent ambulation, self care score

 

Indicators of independent ambulation were identified including presence of in utero joint movement and absence of sac over the lesion and a lesion ≤L3. 

 

Future research should focus on longer-term follow up to school age 

 

This study did not use fetoscopic methods, which also awaits further research 

 

Primary benefit of fetoscopy would be to avoid requirement for cesarean section

The

ACOG

/

SMFM

Committee Opinion states
Open maternal–fetal surgery for myelomeningocele repair has been demonstrated to improve a number of important pediatric outcomes at the expense of procedure-associated maternal and fetal risks.

Women with pregnancies complicated by fetal myelomeningocele who meet established criteria for in utero repair should be counseled in nondirective fashion regarding all management options, including the possibility of open maternal–fetal surgery.

Interested candidates for fetal myelomeningocele repair should be referred for further assessment and consultation to a fetal therapy center that offers this intervention and possesses the expertise, multi-disciplinary team, services, and facilities to provide detailed information regarding maternal–fetal surgery and the intensive care required for patients who choose to undergo open maternal–fetal surgery.  
Learn More – Primary Sources:
The Management of Myelomeningocele Study: full cohort 30-month pediatric outcomes.
ACOG SMFM Committee Opinion 720: Maternal–Fetal Surgery for Myelomeningocele