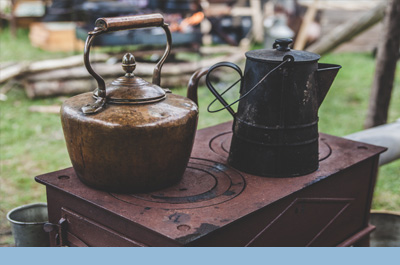 Are CNVs Associated with Miscarriage?
BACKGROUND AND PURPOSE:
Chromosomal abnormalities are the most common cause of early pregnancy loss but role of submicroscopic copy-number variations (CNVs) remains unclear
Wang et al. (Ultrasound in Obstetrics & Gynecology, 2019) sought to identify potential miscarriage-associated submicroscopic CNVs as well as candidate genes for miscarriage
METHODS:
Study design

Over a 5-year period, fresh miscarriage specimens were analyzed using

Quantitative fluorescent polymerase chain reaction (qfPCR) and sequencing

Chromosomal microarray analysis

Frequency of recurrent submicroscopic CNVs were compared between miscarriage cases and a published control cohort
Potential candidate genes

Genes were prioritized based on whether miscarriage-associated CNVs disrupted critical gene regions
RESULTS:
5,180 miscarriage specimens obtained | 5,003 (96.6%) did not have significant maternal-cell contamination

Clinically significant chromosomal abnormalities were identified in 59.1%

Single aneuploidies accounted for majority of these cases (43.6%) with trisomies accounting for the biggest group  

Partial aneuploidies (large CNVs) were noted in 3.8% of cases

Microdeletions and microduplications were seen in 2.7%

Of these abnormal cases, 97.4% could have been detected using standard G-banding cytogenetic technique (size of abnormality >10 Mb)

3 recurrent submicroscopic (<10 Mb) CNVs were significantly more frequent in miscarriage cases

22q11.21 | 2q37.3 | 9p24.3p24.2

44 critical regions of large CNVs (14 deletions and 30 duplications) appeared to recur in the miscarriage specimens

Large deletions were seen most commonly in chromosomes 8, 4 and 1

Large duplications were seen most commonly in chromosomes 8, 7 and 11

Candidate genes: 309 genes were identified as possible miscarriage related genes based on gene-prioritization analysis
CONCLUSION:
The authors of this study identified potential genes and CNVs associated with miscarriage
Due to new technologies, the authors stress the importance of continuing to analyze CNVs in the study of miscarriage
The authors state that
22q11.21 microdeletion is a miscarriage‐causing locus, and that early embryonic death could be caused by major heart malformations resulting from the 22q11.21 deletion.
Learn More – Primary Sources:
Systematic analysis of copy‐number variations associated with early pregnancy loss