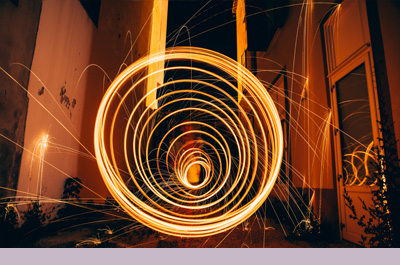 Should Amniocentesis or Chorionic Villus Sampling Be Offered to All Pregnant Women?
CLINICAL ACTIONS:
Invasive prenatal diagnostic testing usually refers to amniocentesis (analysis of amniotic fluid cells) or chorionic villus sampling (placental cells). Prenatal healthcare providers should
Offer all patients the option of prenatal invasive testing or prenatal screening
Counsel patients that unlike invasive tests which cover all chromosomal abnormalities, traditional screening tests or even the newer

cfDNA

(

NIPS

/

NIPT

) tests will only screen for specific and limited chromosomal abnormalities

although cfDNA has superior detection for Down syndrome, traditional first-trimester combined screening can detect additional structural and anatomical anomalies because of the ultrasound component of the test

Identify the following risk factors for fetal aneuploidy and consider referral to genetic counseling and high risk OB services if patient requires more in depth counseling or has additional concerns

Maternal age of 35 or older at EDD: the risk for chromosomal aneuploidy increases throughout the reproductive lifespan, not just after age 35
If either parent of the fetus has an unusual chromosome makeup or aneuploidy, such as an additional X or Y chromosome

ACOG

states
A patient's baseline risk for chromosomal abnormalities should not limit testing options; serum screening with or without NT ultrasound or cell-free DNA screening and diagnostic testing (CVS or amniocentesis) should be discussed and offered to all patients regardless of maternal age or risk for chromosomal abnormality
Allowing patients to select diagnostic or screening approaches for the detection of fetal aneuploidy and/or genomic changes that are consistent with their personal goals and preferences

Informing all pregnant women that diagnostic testing (CVS or amniocentesis) is an option for the detection of chromosome abnormalities and clinically significant CNVs
SYNOPSIS:
The cells obtained from amniocentesis or CVS are analyzed to determine if the number of chromosomes are correct (46) and whether there are structural changes such as deletions or duplications. Routine karyotyping is done using light microscopy. If changes are smaller than the resolution of a microscope, then molecular techniques are required and these small alterations are called microduplications or microdeletions (see 'Related ObG Topics' below). Presently, despite major advances in screening technologies, diagnosis of fetal aneuploidy still requires an invasive test.
KEY POINTS:
Miscarriage Risks
In expert hands, there is a 0.1 to 0.3% chance of miscarriage associated with invasive prenatal testing
Cochrane Review (Alfirevic et al., 2017) has released its review on amnio/CVS safety

2nd trimester amnio increased risk of pregnancy loss, but it was not possible to quantify the loss rate, based on one study that is now over 30 years old
Early amnio (11w0d-12w6d) is associated with pregnancy loss and clubfoot compared to 2nd trimester amnio (15w0d-16w6d)
Transcervical CVS may be associated with higher loss rate compared to 2nd trimester amnio but the quality of the evidence was downgraded due to

heterogeneity

between studies

Wulff et al. (Ultrasound Obstet Gynecol, 2016)

Using

propensity

scoring on a nationwide database of approximately 150,000 women, did not find an increased risk of miscarriage or stillbirth due to amnio or CVS when indications for the procedures were taken in to account (see Related OBG Topics below for review of this paper and other recent papers on this subject of procedure related fetal loss)

Salomon et al. (Ultrasound Obstet Gynecol, 2019)

Estimated procedure-related risk of miscarriage after amniocentesis and chorionic villus sampling (CVS)
Performed a

systematic review

and

meta-analysis

, covering 20 controlled studies
The authors concluded
…amniocentesis is associated with a procedure-related risk of 1:300 at most, or more likely, no significant increase in risk

With regard to CVS, our results demonstrate that, there is no significant procedure-related risk associated with undertaking this procedure
Routine Karyotyping or Microarray?
Abnormal prenatal ultrasound with structural abnormality

A chromosomal microarray analysis that can detect submicroscopic changes is recommended
Standard karyotype may miss 6% of important chromosome changes

Normal prenatal ultrasound

A chromosomal microarray can be offered because 1.7% of significant chromosome changes will not be detected on a standard karyotype approach
Microarray limitations to discuss with patients (see 'Related ObG Topics' below for more on the benefits and limitations of microarray analysis)

In a small number of cases, the laboratory may identify copy number variants of uncertain significance (

VUS

), also referred to as variants of uncertain significance (VOUS)

Over time, as databases grow, VUSs can be re-categorized as benign or pathogenic

Microarrays cannot detect low levels of mosaicism (more than one cell line) or balanced translocations

Small risk that while overall DNA appears balanced on a microarray, the breaks involved in the translocation may have disrupted a gene and lead to abnormal protein production
Additional Considerations
A patient who would not terminate a pregnancy

Important information that may impact the management of a pregnancy may be obtained on invasive testing beyond termination of pregnancy
Therefore, all patients should be offered the option of screening or invasive testing and have the option of accepting or declining testing irrespective of future reproductive choices

Diagnosis code: diagnosis code will vary depending on indication

Procedure codes: amniocentesis- 59000; sono guidance for amniocentesis- 76946
Procedure codes: CVS- 59015; sono guidance for CVS-76945
Learn More – Primary Sources:
ACOG Practice Bulletin No. 226: Screening for Fetal Chromosomal Abnormalities
ACOG Practice Bulletin No. 162: Prenatal Diagnostic Testing for Genetic Disorders
ACOG Committee Opinion No. 682: Microarrays and Next-Generation Sequencing Technology: The Use of Advanced Genetic Diagnostic Tools in Obstetrics and Gynecology
Amniocentesis and chorionic villus sampling for prenatal diagnosis
ACOG Statement on FDA Warning on Genetic Non-Invasive Prenatal Screening Tests | ACOG
Locate a Genetic Counselor or Genetics services:
Locate a Maternal Fetal Medicine Specialist