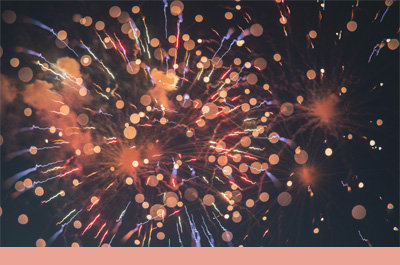 SMFM Issues Guidance on Antenatal Corticosteroid Use and Late Preterm Delivery
SUMMARY:
SMFM, upon review of the latest clinical evidence, provides recommendations for the use of antenatal corticosteroids to individuals at risk for late preterm delivery. The primary goal of antenatal corticosteroid administration is to reduce neonatal morbidity. One of the key studies guiding these recommendations is the Antenatal Late Preterm Steroids (ALPS) trial, which was conducted under the auspices of the MFMU Network.
Summary of ALPS
Study design
RCT
Eligibility

Nonanomalous singleton gestation

High risk for preterm delivery (medically indicated or spontaneous) | Between 34w6d up to 36w6d
Had not received prior antenatal glucocorticosteroids
Individual were ineligible if diagnosed with pre-gestational diabetes, however pregnant patients with gestational diabetes were eligible for enrollment

Assigned to two injections 24 hours apart
Primary outcome

Neonatal composite of treatment in the first 72 hours or stillbirth or neonatal death within 72 hours after delivery
Results
Betamethasone use reduced adverse neonatal composite outcome when administered to individuals at risk for late preterm delivery

Betamethasone group: 11.6%

Relative risk

0.80 (95% CI, 0.66 to 0.97; P=0.02)

Significant reductions in individual neonatal outcomes after Betamethasone were also seen, such as transient tachypnea of the newborn, surfactant use, and bronchopulmonary dysplasia
There were no significant differences in the

incidence

of chorioamnionitis or neonatal sepsis between betamethasone use and placebo
Neonatal hypoglycemia was more frequent in the cohort that received betamethasone compared to placebo (24.0% versus 15.0%) without differences in length of stay
SMFM Recommendations for Use of Late Preterm Betamethasone 2 Doses 12 mg IM 24 Hours Apart
Population included in ALPS: Recommended (1A Strong recommendation, high-quality evidence)

High risk of preterm birth within the next 7 days and prior to 37 weeks of gestation

Select populations not in the original ALPS trial: Suggest consideration for use in the following clinical scenarios (2C Weak recommendation, low quality evidence)

Multiple gestations reduced to a singleton gestation ≥14w0d
Fetal anomalies
Expected to deliver in less than 12 hours

Low likelihood of delivery <37 weeks: Recommend against (1B Strong recommendation, moderate-quality evidence)
Pregestational diabetes: Recommend against due to risk for worsening neonatal hypoglycemia (1C Strong recommendation, low quality evidence)
Note: SMFM strongly recommends
…that patients at risk for late preterm delivery be thoroughly counseled regarding the potential risks and benefits of antenatal corticosteroid administration and be advised that the long-term risks remain uncertain
Learn More – Primary Sources:
Society for Maternal-Fetal Medicine (SMFM) Consult #58: Use of Antenatal Corticosteroids for Individuals at Risk for Late Preterm Delivery
Antenatal Betamethasone for Women at Risk for Late Preterm Delivery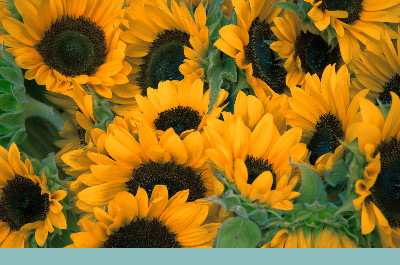 Antenatal Corticosteroids – When to Administer?
The appropriate use of antenatal corticosteroids improves neonatal outcomes, including decreased severity and/or frequency of respiratory distress syndrome (RDS), intracranial hemorrhage, necrotizing enterocolitis and death. Antenatal corticosteroids, when appropriate, are administered in a clinical setting where patients are at risk for preterm delivery within 7 days, irrespective of membrane status and fetal number.
Clinical Actions:
Risk of preterm delivery within 7 days
Between 24w0d to 33w6d – 'Recommended'
Single course of corticosteroids
Between 23w0d and 23w6d – 'May be Considered'
23w0d to 23w6d

Single course of corticosteroids

22w0d to 22w6d

Single course of corticosteroids
Note: ACOG and SMFM revised recommendation states
Antenatal corticosteroids may be considered at 22 0/7 weeks to 22 6/7 weeks of gestation if neonatal resuscitation is planned and after appropriate counseling

Some families may choose to forgo resuscitation and support after appropriate counseling
Between 20w0d and 21w6d – 'Not Recommended'
Antenatal corticosteroids are not recommended due to lack of data suggesting benefit
Late preterm (34w0d – 36w6d)
ACOG
If no previous corticosteroids

Single course of betamethasone
Not indicated in women diagnosed with clinical chorioamnionitis
SMFM
Single course of betamethasone in specific populations

Population included in ALPS trial: Recommended

Nonanomalous singleton gestation
High risk for preterm delivery (medically indicated or spontaneous)
No prior antenatal steroids

Select populations not in the original ALPS trial: Suggest consideration for use in the following clinical scenarios

Multiple gestations reduced to a singleton gestation ≥14w0d
Fetal anomalies
Expected to deliver in less than 12 hours

Low likelihood of delivery <37 weeks: Recommend against
Pregestational diabetes: Recommend against due to risk for worsening neonatal hypoglycemia
Repeat or Rescue Courses
Regularly scheduled repeat courses or serial (> 2) courses
If a patient has received one prior course of corticosteroids > 14 days ago, is less than 34w0d gestation and is at risk of preterm delivery within 7 days

a single repeat course of corticosteroids

should be considered (change from previous 'may')

Rescue course corticosteroids could be provided as early as 7 days from the prior dose, if indicated by the clinical scenario (based on Cochrane

meta-analysis

)

Preterm prelabor rupture of membranes (PPROM)

There is insufficient evidence to make a recommendation for or against repeat or rescue courses
Dose and Regimen: give first dose even if 2nd dose unlikely
Betamethasone: 12 mg IM, 2 doses 24 hours apart
Dexamethasone: 6 mg IM, 4 doses 12 hours apart
---
Learn More – Primary Sources
ACOG Committee Opinion 713: Antenatal Corticosteroid Therapy for Fetal Maturation
ACOG Practice Advisory: Use of Antenatal Corticosteroids at 22 Weeks of Gestation
ACOG Practice Bulletin No. 171 : Management of Preterm Labor
Society for Maternal-Fetal Medicine (SMFM) Consult #58: Use of Antenatal Corticosteroids for Individuals at Risk for Late Preterm Delivery
Society for Maternal-Fetal Medicine Special Statement: Quality metrics for optimal timing of antenatal corticosteroid administration – American Journal of Obstetrics & Gynecology (ajog.org)