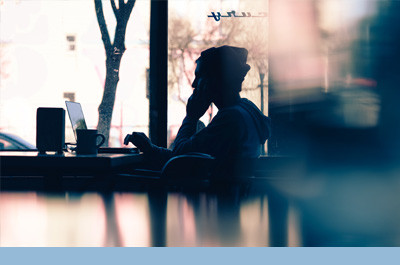 Amniotic Fluid Embolism: What are the Outcomes and Maternal Mortality Rates?
BACKGROUND AND PURPOSE:
Mazza et al. (JAMA Network Open, 2022) examined the clinical, pregnancy, and delivery characteristics and maternal outcomes related to amniotic fluid embolism (AFE)
METHODS:
Retrospective cohort study
Population

Vaginal or cesarean deliveries from January 2016, to December 2019

Data obtained from the Healthcare Cost and Utilization Project's National Inpatient Sample (NIS)

NIS represents hospital discharge data for more than 90% of the US population | Based on survey weights based on a random sampling of 20% of hospitalized patients annually

Exposure
Study design

The role of AFE on outcomes was assessed using a logistic regression model

Primary outcome

Clinical, pregnancy and delivery characteristics of AFE

Maternal mortality after AFE

Secondary outcomes

Severe maternal morbidity indicators

Maternal mortality per clinical and pregnancy characteristics
RESULTS:
14,684,135 deliveries

Median age: 29 (

IQR

, 25 to 33 years)

AFE diagnoses: 880

Incidence

rate: 6.0 per 100,000 deliveries

In the multivariable analysis the following factors were associated with AFE

Patient factors

Older age | Asian and Black race | Western US region | Pregestational hypertension | Asthma | Illicit substance use | Grand multiparity

Pregnancy factors

Placental accreta spectrum (PAS) | Placental abruption | Uterine rupture | Polyhydramnios | Chorioamnionitis | Preeclampsia | Fetal growth restriction | Fetal demise

Delivery factors

Early gestational age | Cervical ripening | Cesarean delivery | Operative delivery | Manual removal

Among these, placental accreta spectrum had the largest association with AFE

Adjusted

odds ratio

(aOR) 10.01 (95% CI, 7.03 to 14.24)

When stratified by the PAS subtypes, more severe forms of PAS had a greater association with AFE

Increta and percreta: aOR 17.35 (95% CI, 10.21 to 28.48)

Accreta: aOR 7.62 (95% CI, 4.8 to 12.01)

Patients who had AFE were more likely to experience

Coagulopathy

aOR 24.68 (95% CI, 19.38 to 31.44)

Cardiac arrest

aOR 24.56 (95% CI, 17.84 to 33.81)

Adult respiratory distress syndrome

aOR 10.72 (95% CI, 8.09 to 14.20)

The maternal mortality rate after AFE: 17.0%
This rate exceeded 30% when AFE co-occurred with other severe maternal morbidity indicators

AFE, cardiac arrest, and coagulopathy: 45.8%

AFE, shock, and cardiac rhythm conversion: 43.2%

AFE, cardiac arrest, coagulopathy, and shock: 38.6%

The maternal mortality rate also exceeded 30% when AFE occurred in the setting of placental pathology

AFE and placental abruption: 31.3%
CONCLUSION:
In this population, AFE occurred in 6.0 of every 100,000 deliveries
Risk factors associated with AFE were identified

Placenta accreta spectrum had the largest associated with AFE

Maternal mortality after AFE was high, at 17.0%

This rate increased if AFE co-occurred with other maternal morbidity indicators or placental pathology

The authors state
It is unknown whether adherence to the Society for Maternal-Fetal Medicine checklist for initial management of AFE is associated with improved maternal outcome

Other studies suggested the importance of high-quality cardiopulmonary resuscitation; correction of coagulopathy, including tranexamic acid use; and extracorporeal membrane oxygenation use for AFE management, but these procedures were not assessed in this study
Learn More – Primary Sources:
Association of Pregnancy Characteristics and Maternal Mortality With Amniotic Fluid Embolism
RCT Results: Does Foot Massage Improve Symptoms for Postmenopausal Women?
BACKGROUND AND PURPOSE:
Gökbulut et al. (Menopause, 2022) assessed the impact of foot massage on anxiety, fatigue, and sleep in postmenopausal women
METHODS:
Randomized-controlled trial

Between November 1, 2021, and November 30, 2021

Participants

Gone through menopause naturally in the last year

Intervention

Foot massage once every day for 7 days

Study design

The Fatigue Severity Scale (FSS) and the Beck Anxiety Inventory (BAI) were used to assess outcomes

Details of foot massage

One of the researchers was internationally certified

Quiet and comfortable environment with room temperature approximately 23°C to 26°C

Thumb pressure application, swiping, patting, rubbing, and squeezing movements were applied to each foot for 10 minutes same time everyday

Sample size: 70 total based on effect size of 0.40, an error level of 0.05, and a power of 0.95

Primary outcome
RESULTS:
Foot massage: 35 women | Control: 35 women

Women in the control group had lower pretest BAI scores than those in the experimental group (P<0.05)

Preintervention FSS scores and sleep hours were similar between the groups

After the foot massage treatment, women in the intervention group had lower (P
FSS scores

Foot massage: 2.3 (IQR, 1.6 to 3.4)

Control: 5.5 (IQR, 4.6 to 6.2)
BAI scores

Foot massage: 26.0 (

IQR

, 23.0 to 29.0)

Control: 36.0 (IQR, 31.0 to 43.0)
Women in the foot massage group also achieved a greater number of sleep hours after treatment (P
Foot massage: 8.0 (IQR, 8.0 to 10.0) hours
Control: 7.0 (

IQR

, 6.0 to 8.0) hours
CONCLUSION:
Postmenopausal women who received foot massage daily achieved a greater number of sleep hours and had lower anxiety and fatigue scores than women who did not receive treatment
Limitations include that data came from a specific geographic region
Previous studies have noted benefits of reflexology
The authors state
In this study, according to the posttest BAI scores of the participants, the anxiety levels of the women who underwent the foot massage intervention were significantly lower than those who did not undergo the intervention

Considering that the anxiety levels of the control group before the intervention were significantly lower than those in the experimental group it may be argued that foot massage applied during menopause is a very effective method of reducing anxiety
Learn More – Primary Sources:
The impact of foot massage given to postmenopausal women on anxiety, fatigue, and sleep: a randomized-controlled trial
How Long to Maintain Medical Records?
Providers keep medical charts for the purpose of providing good care, retaining accurate notes and, when necessary, sharing valuable information with colleagues. Even after a patient has left care, it is not unusual to receive a request for records. Patients may move or there may be important medical history that can help diagnose another family member at some point in the future (e.g., heritable cancer syndromes). Additionally, a well-documented medical record is always the best defense against a medical malpractice lawsuit. As courtroom adage goes, if it isn't documented, it didn't happen.
Notes made in the medical record at or near the time of treatment are regarded as highly reliable evidence. Without medical records, healthcare providers might not be able to show what care was provided and whether it met the standard of care. Simply stating the level of care and treatment rendered without providing documentation will often not succeed in a court of law, thus leaving the provider liable for the patient's alleged injuries.
State and Federal Laws
State and federal laws regarding mandatory record retention requirements for hospitals or similar facilities differ from the laws for physician practices. The retention period for a minor's records also varies. This variation exists to allow minors to bring suit for medical malpractice after they reach the age of majority for injuries that occurred when they were under age.
Generally, the Medicare Conditions of Participation (COP) require hospitals to retain records for five years (six years for critical access hospitals). HIPAA privacy regulations require records to be retained for six years from when the record was created to adhere to the federal statute of limitations for civil penalties for HIPAA violations. See record retention requirements from the healthit.gov site in 'Learn More – Primary Sources' below.
Medical Board and Medical Association Policies and Recommendations
When a direct state or federal law does not specify the retention period for physicians, medical boards may be able to provide policies or recommendations on how long a physician should keep records. For example, the Colorado State Board of Medical Examiners Policy 40-07 requires retaining all patient records for a minimum of 7 years after the last date of treatment, or 7 years after the patient reaches age 18 – whichever occurs later.
Storage and Safety Considerations
With the near mandatory use of electronic medical records, the storage of paper records will slowly be eliminated. However, attendant with the use of EMR comes the ever increasing need to prevent loss of data, or worse, hacking and cyber attacks on the electronic data across all industries. Antiquated infrastructure and uncorrected network vulnerabilities are frequent causes of successful attacks.
Learn More – Primary Sources
HealthIT.gov: State Medical Record Laws: Minimum Medical Record Retention Periods for Records Held by Medical Doctors and Hospital
County of San Bernardino/California Code
From papyrus to the electronic tablet: a brief history of the clinical medical record with lessons for the digital age
Patient experiences with electronic medical records: Lessons learned
Barriers and Facilitators to Online Portal Use Among Patients and Caregivers in a Safety Net Health Care System: A Qualitative Study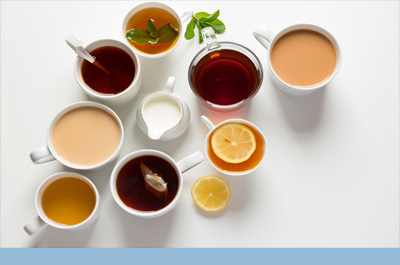 How Has Cervical Cancer Incidence Changed Over the Past 10 Years in the US?
BACKGROUND AND PURPOSE:
Incidence of cervical cancer may have plateaued between 2012 and 2017
A decline in cancer screening uptake has been reported, particularly among younger women
Shahmoradi et al. (JAMA, 2022) evaluated calendar trends in cervical cancer incidence by age at diagnosis
METHODS:
Time series data analysis
Data

National Program of Cancer Registries (NPCR) and Surveillance, Epidemiology, and End Results (

SEER

) from 2001 to 2019

Population
Study design

Hysterectomy-corrected

incidence

trends were assessed by removing the proportion of women with hysterectomy from the denominator

For age groups with increasing incidence, trends were examined by race and ethnicity, stage, and histology

Primary outcome

Incidence rates of cervical cancer

Annual percentage changes (APCs) by 5-year age group
RESULTS:
227,062 reported cervical cancer cases
Overall, hysterectomy-corrected cervical cancer

incidence

declined

APC −1.2% (95% CI, −1.6 to −0.9)

Among women aged 30 to 34 years, after an initial decline from 2001 to 2012, incidence increased after 2012

2001 to 2012: APC −2.3% (95% CI, −2.8 to −1.7)

2012 to 2019: APC 2.5% (95% CI, 1.4 to 3.6)

Among this age group, hysterectomy-corrected cervical cancer incidence increased significantly for

Hispanic

APC 3.0% (95% CI, 0.3 to 5.7)

Non-Hispanic White

APC 2.8% (95% CI, 0.6 to 5.0)

Other racial and ethnic groups

APC 5.0% (95% CI, 2.7 to 7.4)

The APC for Black women was relatively stable from 2012 to 2019

APC −0.8% (95% CI, −2.8 to 1.2)

Increases occurred for

Localized stage cervical cancer

APC 2.8% (95% CI, 1.3 to 4.3)

Regional stage cervical cancer

APC 1.9% (95% CI, 0.7 to 3.1)

Squamous cell carcinoma

APC 2.6% (95% CI, 1.0 to 4.2)

Adenocarcinoma

APC 3.0% (95% CI, 0.9 to 5.1)
CONCLUSION:
Cervical cancer rates declined or were stable from 2012 to 2019, except among women aged 30 to 34

Among this age group the

incidence

increased by 2.5% per year after 2012
Possible Explanations for the Increased Incidence Include Guideline Changes in 2012
Co-testing (HPV and cytology): Could lead to increased detection of early-stage cancers
Increased screening interval: The authors state
In 2012, the US Preventive Services Task Force recommended an increase in screening interval in 21- to 65-year-old women with cytology every 3 years or in 30- to 65-year-old women with a combination of cytology and human papillomavirus testing every 5 years

Beginning in 2013, declines in screening participation among 21- to 29-year-old women were observed

Future studies are needed to assess factors that underlie the increase in cervical cancer incidence among 30- to 34-year-old women
Learn More – Primary Sources:
Cervical Cancer Incidence Among US Women, 2001-2019
Emergency Contraception: What, When and How?
Emergency contraception interventions are intended to prevent an unplanned pregnancy after unprotected or inadequately protected intercourse. Contraceptive failure or failure to use contraception are common indications for use.
CLINICAL ACTIONS:
Offer emergency contraception (EC) to all women who have had unprotected or inadequately protected intercourse and who do not desire pregnancy

There are no exclusionary health conditions –women who have contraindications to oral contraceptives can be given EC

Offer EC to all reproductive-aged women who have sustained sexual assault
No clinical examination or pregnancy testing is necessary
Treatment should be initiated as soon as possible, and should be made available up to 5 days after unprotected or inadequately protected intercourse
If menses are delayed by a week or more, a woman who has received EC should have a pregnancy test and clinical evaluation
EC may be used more than once even in the same menstrual cycle
Regular contraception should be started immediately after EC and women should abstain or use barrier contraception for 14 days or until onset of next menses

Those receiving uripristal acetate should delay starting hormonal contraception until 5 days after use
SYNOPSIS:
All of the methods below are effective only before a pregnancy is established. Hormonal EC does not pose a risk to an established pregnancy and is not associated with embryonal developmental abnormalities. Adverse effects for all of the oral methods include nausea and headache as well as irregular bleeding. Adverse effects for the copper IUD include perforation, changes in menses or dysmenorrhea. Pregnancy rates after EC range from 0% to 2.2% and may be impacted by body weight.
KEY POINTS:
Uripristal acetate, a selective progesterone receptor modulator, is given as a single 30 mg dose

Requires a prescription
Efficacy may be reduced in women with BMI ≥30
Effective up to 5 days after unprotected intercourse

FDA

approved for EC

Progestin only EC, either 1 tablet Levonorgestrel in a single dose (1.5 mg) or as a split dose (1 dose of 0.75 mg of levonorgestrel followed by a second dose of 0.75 mg of levonorgestrel 12 hours later)

May be less effective in women with BMI ≥25
1 tablet formulation available over the counter without age restriction
2 tablet formulation available over the counter to women ≥17 years with photo ID
Effective for up to 3 days after unprotected intercourse
FDA approved for EC

Copper IUD insertion

Requires office visit and insertion by a clinician
Efficacy not impacted by body weight
Effective up to 5 days after unprotected intercourse
Safe and effective but not FDA labeled for use as EC
LNG-IUDs "are currently being investigated" (

ACOG

PB) | Recent RCT suggests LNG-IUD is not inferior to copper IUD (see 'Related ObG Topics')

Combined progestin-estrogen pills

Can use a variety of formulations (see 'Learn More – Primary Sources' WHO entry below for a list of appropriate formulations)
Two doses every 12 hours
All aim for 100 to 120 micrograms of ethinyl estradiol and 0.5 to 0.6 milligrams of levonorgestrel per dose
Requires a prescription
Effective up to 5 days after unprotected intercourse
Safe and effective but not

FDA

labeled for use as EC
Learn More – Primary Sources:
Practice Bulletin No. 152: Emergency Contraception
Emergency contraception | Office on Women's Health (womenshealth.gov)
Second Trimester Nuchal Fold – What Does It Mean?
CLINICAL ACTIONS:
The nuchal fold (NF) thickness is a measurement performed on prenatal ultrasound, and is the distance from the outer edge of the occipital bone to the outer edge of the skin in the midline. While both measurements are at the level of the fetal head or neck, a nuchal fold thickness, which is only performed in the second trimester, should not be confused with a first trimester nuchal translucency (NT) measurement.
If an enlarged second trimester nuchal fold measurement is obtained, next steps should include
Detailed anatomic study
If isolated finding

Offer NIPS screening (or Quad if NIPS unavailable or too expensive) or diagnostic testing (amniocentesis)
If NIPS is negative, no further aneuploidy evaluation is required
Note: ACOG guidance recommends offering prenatal screening for aneuploidy or invasive, diagnostic testing for all pregnant women regardless of age or aneuploidy risk
SYNOPSIS:
Second trimester thickened nuchal fold has a high specificity for aneuploidy. ACOG and SMFM define an abnormal nuchal fold as ≥ 6mm in the 2nd trimester (typically performed between 15w0d and 22w6d). It is the most powerful second trimester sonographic marker for Trisomy 21.
KEY POINTS:
Can be differentiated from a cystic hygroma by the lack of fluid filled loculations
Trisomy 21 risk is increased by a factor of 17 when the nuchal fold is thickened
Can also be associated with single gene abnormalities
Learn More – Primary Sources:
ACOG Practice Bulletin 226: Screening for Fetal Chromosomal Abnormalities
ACOG Practice Bulletin No. 162: Prenatal Diagnostic Testing for Genetic Disorders
Society for Maternal-Fetal Medicine Consult Series #57: Evaluation and management of isolated soft ultrasound markers for aneuploidy in the second trimester
Locate a genetic counselor or genetics services:
Use of CT Scans During Pregnancy
CLINICAL ACTIONS:
If a CT (computed tomography) scan is being considered or has been ordered and the patient is pregnant, consider the following questions
Would a CT be ordered if the patient was not pregnant?
If the answer to the above is 'yes'
Is there another option available that would provide the equivalent information on which to base management?

If yes

Consider an MRI, which is a safe alternative to CT imaging in cases where they are equivalent for the diagnosis in question

If no, and there is not an equal or better alternative

CT scan should be performed
Do not withhold associated contrast material if clinically indicated

In addition to a discussion of the risks and benefits with the patient, there are additional resources that can be accessed if necessary, including

Genetic counseling services
Clinical physicists: some centers have these individuals on staff and they can assist in calculating actual radiation dose and risks associated with exposure in pregnancy
SYNOPSIS:
The radiation exposure in pregnancy from CT procedures varies depending on the number and spacing of adjacent imaging sections. It is very unusual for a patient to be exposed to sufficient radiation to cause any significant adverse events. Clinically documented intellectual disability requires at least 610 mGy and growth restriction and anomalies have been reported at levels greater than 50mGy.
KEY POINTS:
Fetal Radiation Dose and CT Exam Type
Dosage levels
Very low-dose exam: 0.1 mGy
Low- to moderate-dose exam: 0.1 on 10 mGy
Higher-dose exam: 10 on 50 mGy
Type of CT Exam
Head or neck CT (very low-dose)
Chest CT or CT pulmonary angiography (low- to moderate-dose)
Limited CT pelvimetry (low- to moderate-dose)
Abdominal CT (higher-dose)
Pulmonary Embolism
A CT evaluation of the chest results in a lower dose of fetal exposure to radiation compared with ventilation perfusion scanning
Radiation exposure from a spiral CT is comparable to conventional CT
The most commonly used contrast material is an iodinated media which carries a low risk of adverse effects
Contrast

Should be used only if absolutely required to obtain additional diagnostic information
Breastfeeding can be continued after the use of iodinated contrast material
Learn More – Primary Sources:
ACOG Committee Opinion 723: Guidelines for Diagnostic Imaging During Pregnancy and Lactation
Locate a Genetic Counselor or Genetics services: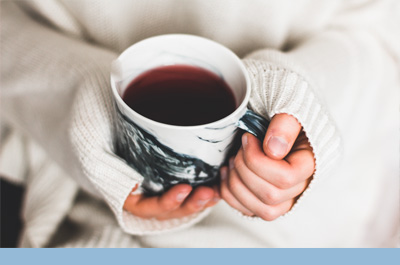 Is Active Endometriosis Linked to Worse Pregnancy Outcomes?
BACKGROUND AND PURPOSE:
Lafleur et al. (Obstetrics & Gynecology, 2022) evaluated the association between endometriosis and risk of severe maternal morbidity (SMM)
METHODS:
Population-based retrospective cohort study
Population

All deliveries at a single hospital between 1989 and 2019

Exposure

Active endometriosis during pregnancy

Inactive endometriosis during pregnancy

Diagnosis of endometriosis postpregnancy

Study design

Rates of SMM were computed using regression analysis

Adjustments made for maternal characteristics

Definitions

Active endometriosis: Required clinical management for pelvic pain or other symptoms during pregnancy

Inactive endometriosis: Diagnosed before pregnancy but did not require follow-up during or postpregnancy

Primary outcome

SMM: Life-threatening maternal conditions during pregnancy or up to 42 days postdelivery
RESULTS:
2,412,823 deliveries
Endometriosis was associated with increased risk for SMM

With endometriosis: 46.2 per 1000 patients

No endometriosis: 30.7 per 1000 patients

Risk ratio

(RR) 1.43 (95% CI, 1.36 to 1.51)

Active endometriosis was associated with a greater risk for SMM

RR 1.93 (95% CI, 1.76 to 2.11)

Active endometriosis was also associated with a risk of

Severe preeclampsia and eclampsia

Intensive care unit admission

Inactive endometriosis was less strongly associated with these outcomes
CONCLUSION:
Endometriosis was associated with a greater risk for severe pregnancy complications, especially if active during pregnancy
The authors state
These findings suggest that endometriosis has implications beyond common delivery complications

Effective management of active endometriosis and closer follow-up during pregnancy could potentially mitigate these risks
Learn More – Primary Sources:
Association of Endometriosis and Severe Maternal Morbidity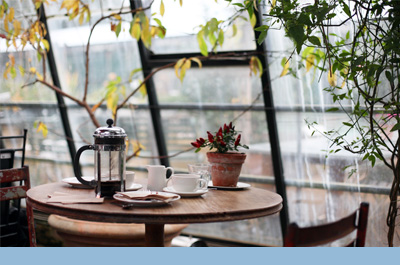 RCT Results: 6 Weeks vs 3 Months of Rivaroxaban for Isolated Distal DVT
BACKGROUND AND PURPOSE:
Ageno et al. (BMJ, 2022) compared 6 weeks to 3 months of rivaroxaban in patients with symptomatic isolated distal deep vein thrombosis (DVT) for recurrence prevention
METHODS:
Randomized, double blind, placebo controlled clinical trial

Rivaroxaban for the treatment of symptomatic Isolated Distal deep vein ThrombosiS (RIDTS) study

Participants

Adults with symptomatic isolated distal DVT

Intervention

Standard dose rivaroxaban for six weeks followed by

Rivaroxaban 20 mg daily for an additional 6 weeks

Placebo daily for an additional 6 weeks

Study design

Follow-up: 24 months from study inclusion

Eligibility

Isolated distal DVT diagnosis ≤72 hours before baseline visit

Any type of parenteral or oral anticoagulant treatment was administered at an intermediate dose (eg, 1 mg/kg once daily for low molecular weight heparin) or therapeutic dose for no more than three days

Patients with cancer associated isolated distal DVT were excluded

Below the knee class II elastic compression stocking in the symptomatic leg and treatment with non-steroidal anti-inflammatory drugs were permitted

Primary outcomes

Recurrent venous thromboembolism

Composite: Isolated distal DVT | Recurrent isolated distal DVT | Proximal DVT | Symptomatic pulmonary embolism | Fatal pulmonary embolism
RESULTS:
Additional rivaroxaban: 200 participants | Placebo: 202 participants
Isolated distal DVT

Additional rivaroxaban: 40%

There was a reduced risk of the composite for recurrent venous thromboembolism in the additional rivaroxaban group

Additional rivaroxaban: 11%

Relative risk

(RR) 0.59 (95% CI, 0.36 to 0.95); P=0.03

Number needed to treat: 13 (95% CI, 7 to 126)

Recurrent isolated distal DVT occurred in fewer patients in the additional rivaroxaban group

Additional rivaroxaban: 8%

There was no different in proximal DVT or pulmonary embolism

Additional rivaroxaban: 3%

There were no major bleeding events
CONCLUSION:
3 months of rivaroxaban vs 6 weeks for treatment of isolated distal DVT reduced the risk of recurrent venous thromboembolism

The risk reduction was mainly through a reduced risk of recurrent isolated distal DVT

There was no increased risk of bleeding with this treatment
The authors state
Compared with placebo, rivaroxaban administered for six additional weeks in patients who completed a six week uneventful period of anticoagulation effectively reduces the risk of recurrent thrombosis over two years without increasing the risk of haemorrhage

The benefit of reduced risk of recurrence and no increased risk of major bleeds was consistent among patient subgroups, such as patients with axial vein thrombosis and patients with unprovoked event
Learn More – Primary Sources:
Rivaroxaban treatment for six weeks versus three months in patients with symptomatic isolated distal deep vein thrombosis: randomised controlled trial
Does Invasive Prenatal Testing in Twins Increase the Risk of Miscarriage?
BACKGROUND AND PURPOSE:
Navaratnam et al. (Prenatal Diagnosis, 2022) determine fetal losses for dichorionic diamniotic (DCDA) and monochorionic diamniotic (MCDA) twin pregnancies following transabdominal CVS or amniocentesis
METHODS:
Retrospective cohort study
6 tertiary fetal medicine centers in the UK and Belgium
Population

Individuals with DCDA or MCDA twin pregnancies

managed between 2000 and 2020

Exposures

Invasive prenatal testing: CVS (11w0d to 22w0d) or amniocentesis (15w0d to 22w0d)

No invasive procedure exposure

Primary outcomes

Overall fetal losses <24w0d
RESULTS:
DCDA fetuses

CVS: 258 fetuses | Controls: 3406

Amniocentesis: 406 | Controls: 3390

MCDA fetuses

Amniocentesis: 160 | Controls: 1122

There were more losses <24w0d with both procedures for both DCDA and MCDA twins

DCDA

CVS: Relative risk (RR) 5.54 (95% CI, 3.38 to 9.08)

Amniocentesis: RR 2.36 (95% CI, 1.22 to 4.56)

MCDA

CVS: RR 5.14 (95% CI, 2.51 to 10.54)

Amniocentesis: RR 7.01 (95% CI, 3.86 to 12.74)

Losses of normal (genetic and structural) fetuses were nonsignificant compared to controls

DCDA

CVS: RR 0.39 (95% CI, 0.05 to 2.83)

Amniocentesis: RR 1.16 (95% CI, 0.42 to 3.22)

MCDA

CVS: RR 2.3 (95% CI, 0.71 to 7.56)

Amniocentesis: RR 1.93 (95% CI, 0.59 to 6.38)
CONCLUSION:
Fetal loss is more common among both MCDA and DCDA twin pregnancies following invasive prenatal testing
Losses of genetically and structurally normal fetuses were nonsignificant compared to controls
The authors state
The uncertain procedure-related risk to structurally and genetically normal twins persists due to low numbers of adverse outcomes in our cohort and other published analyses

Any counselling should highlight different baseline risks between MCDA and DCDA twins and the contribution of maternal and pregnancy factors to outcomes for complex twin pregnancies
Learn More – Primary Sources:
Foetal loss after chorionic villus sampling and amniocentesis in twin pregnancies: A multicentre retrospective cohort study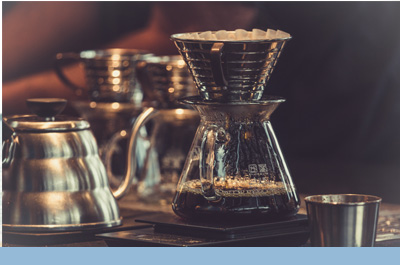 Beyond ARRIVE: Is Elective Induction Associated with Lower Risk of Cesarean in a Community Hospital Setting?
BACKGROUND AND PURPOSE:
Burrows et al. (Journal of Obstetrics and Gynaecology Canada, 2022) determined the impact of offering elective labor induction at 39 weeks in nulliparous, low-risk pregnancies
METHODS:
Retrospective cohort study

Single community hospital in Canada that began offering elective induction at 39 weeks in 2020

Study data includes deliveries between September 2018 and December 2021

Population
Exposures

Elective induction at 39w0d to 39w6d

Primary outcomes

Adverse perinatal and maternal outcomes
RESULTS:
Elective induction: 56 patients | Expectant management: 118 patients
Those in induction group had a significantly lower risk of

Cesarean delivery: OR 0.39 (95% CI, 0.15 to 0.99)

Composite adverse maternal outcomes: OR 0.34 (95% CI, 0.12 to 0.97)

Composite adverse perinatal outcomes: OR 0.26 (95% CI, 0.07 to 0.92)
CONCLUSION:
Performing induction of labor at 39 weeks in nulliparous individuals with low-risk pregnancies was associated with decreased risk for cesarean delivery and adverse maternal and perinatal outcomes vs expectant management
The authors state
The obstetricians at BGH found that most of their patients have appreciated having the option of elective induction at 39+ weeks

After an informed discussion of the ARRIVE trial results, and most recently the findings from this study, they approximated that 80% to 90% of their patients are currently opting for planned induction at 39+ weeks
Learn More – Primary Sources:
Elective Induction of Labour at 39 Weeks Compared With Expectant Management in Nulliparous Persons Delivering in a Community Hospital