COVID-19 Testing: CDC Guidance on Virus vs Antibody Testing
Learning Objectives and CME/Disclosure Information

This activity is intended for healthcare providers delivering care to women and their families.
After completing this activity, the participant should be better able to:
1. Describe the method used to identify the presence of SARS-CoV-2
2. Discuss the role of antibody testing in the diagnosis of COVID-19

Estimated time to complete activity: 0.25 hours
Faculty:
Susan J. Gross, MD, FRCSC, FACOG, FACMG
President and CEO, The ObG Project
Disclosure of Conflicts of Interest
Postgraduate Institute for Medicine (PIM) requires instructors, planners, managers and other individuals who are in a position to control the content of this activity to disclose any real or apparent conflict of interest (COI) they may have as related to the content of this activity. All identified COI are thoroughly vetted and resolved according to PIM policy. PIM is committed to providing its learners with high quality CME activities and related materials that promote improvements or quality in healthcare and not a specific proprietary business interest of a commercial interest.
Faculty: Susan J. Gross, MD, receives consulting fees from Sema4, and has financial interest in The ObG Project, Inc.
Planners and Managers: The PIM planners and managers, Trace Hutchison, PharmD, Samantha Mattiucci, PharmD, CHCP, Judi Smelker-Mitchek, MBA, MSN, RN, and Jan Schultz, MSN, RN, CHCP have nothing to disclose.
Method of Participation and Request for Credit
Fees for participating and receiving CME credit for this activity are as posted on The ObG Project website. During the period from through , participants must read the learning objectives and faculty disclosures and study the educational activity.
If you wish to receive acknowledgment for completing this activity, please complete the post-test and evaluation. Upon registering and successfully completing the post-test with a score of 100% and the activity evaluation, your certificate will be made available immediately.
For Pharmacists: Upon successfully completing the post-test with a score of 100% and the activity evaluation form, transcript information will be sent to the NABP CPE Monitor Service within 4 weeks.
Joint Accreditation Statement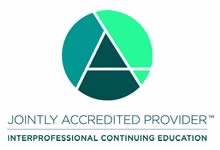 In support of improving patient care, this activity has been planned and implemented by the Postgraduate Institute for Medicine and The ObG Project. Postgraduate Institute for Medicine is jointly accredited by the Accreditation Council for Continuing Medical Education (ACCME), the Accreditation Council for Pharmacy Education (ACPE), and the American Nurses Credentialing Center (ANCC), to provide continuing education for the healthcare team.
Physician Continuing Medical Education
Postgraduate Institute for Medicine designates this enduring material for a maximum of 0.25 AMA PRA Category 1 Credit(s)™. Physicians should claim only the credit commensurate with the extent of their participation in the activity.
Continuing Nursing Education
The maximum number of hours awarded for this Continuing Nursing Education activity is 0.2 contact hours.
Read Disclaimer & Fine Print
NOTE: Information and guidelines may change rapidly. Check in with listed references in 'Learn More – Primary Sources' to best keep up to date
SUMMARY:
The CDC has provided guidance on both viral testing for SARS-CoV-2 as well as the role of antibody testing. Testing for the presence of the virus during the pandemic remains the current diagnostic standard. While antibody testing can play a role for public health teams to understand the spread of the disease, currently its use as a diagnostic test for individuals remains limited
Diagnostic Testing – Specimen Collection
Obtain an upper respiratory specimen for initial diagnostic testing

A nasopharyngeal (NP) specimen collected by a healthcare professional  or
An oropharyngeal (OP) specimen collected by a healthcare professional  or
A nasal mid-turbinate swab collected by a healthcare professional or by a supervised onsite self-collection (using a flocked tapered swab)  or
An anterior nares (nasal swab) specimen collected by a healthcare professional or by onsite or home self-collection (using a flocked or spun polyester swab)  or
Nasopharyngeal wash/aspirate or nasal wash/aspirate (NW) specimen collected by a healthcare professional

Lower respiratory tract specimens

Collect and test sputum in patients who develop a productive cough | Induction of sputum is not recommended
Under certain clinical circumstances (e.g., those receiving invasive mechanical ventilation), a lower respiratory tract aspirate or bronchoalveolar lavage sample should be collected and tested as a lower respiratory tract specimen
How is SARS-CoV-2 RNA Testing Performed?
RT-PCR
Usually performed using real-time reverse transcription polymerase chain reaction (RT-PCR)

Qualitative detection of RNA

Multiple tests on the market that can target various genes

Envelope (env) | Nucleocapsid (N) | Spike (S) | RNA-dependent RNA polymerase (RdRp) | ORF1

A positive test can only determine presence of SARS-CoV-2 RNA and not whether the virus is intact and capable of infecting others
Antigen
FDA

has issued an emergency use authorization (EUA) for a new category of diagnostic tests
Antigen tests can quickly detect fragments of proteins found on or within the virus by testing samples collected from the nasal cavity using swabs
The benefit of antigen testing is speed, with results potentially available within minutes
However, antigen tests, while very specific for the virus, are not as sensitive as molecular PCR tests

Positive antigen results: Highly accurate but higher chance of false negatives | Negative antigen results may still need PCR confirmation prior to treatment decisions or to prevent inadvertent spread of SARS-CoV-2
How Early Will a Test Be Positive and How Long Until Negative?
In patient with COVID-19 infection who tested positive using a nasopharyngeal swab

Earliest detection: Day 1 of symptoms
Peak levels highest within week 1 and therefore probability of detection will be highest during that time
Viral load declines by week 3 and therefore virus more likely to be undetectable in to week 4
Infection severity: More virus may be present in patients with severe disease and therefore it may take longer to obtain a negative test result vs someone with a mild COVID-19 infection | Some studies have reported positive tests several weeks following onset of symptoms
Performance of RT-PCR Viral Tests
RT-PCR specificities are close to 100% because they target specific RNA sequences of the SARS-CoV-2 virus
False negative results may be due to

Inappropriate timing of collection vs symptom onset
Poor sampling technique (need to sample at the back of the nose)

False positive results may occur due to lab error or contamination
However, even with good analytic performance,

PPV

and

NPV

are related to

prevalence

and therefore can differ between geographic regions

In a setting with high COVID-19

prevalence

, a negative test does not necessarily rule out the possibility that an individual is infected with SARS-CoV-2
Antibody Testing
General CDC Antibody Guidance
…serology assays do not typically replace direct detection methods as the primary tool for diagnosing an active SARS-CoV-2 infection, but they do have several important applications in monitoring and responding to the COVID-19 pandemic.
In general, antibodies will be detectable 1 to 3 weeks after symptom onset

Infectiousness likely decreased by that time
Evidence suggest some degree of immunity will have developed | More research will be required to know with certainty

IgM and IgG can appear early, but typically higher in week 2 to 3

IgM: Peaks week 5 and gone by week 7
IgG: Still present >7 weeks

Neutralizing antibodies can also be identified and are associated with immunity

FDA

now requires companies providing antibody testing to obtain an emergency use authorization (EUA)
The

CDC

states that
Serologic testing should not be used to determine immune status in individuals until the presence, durability, and duration of immunity is established.

Serologic testing can be offered as a method to support diagnosis of acute COVID-19 illness for persons who present late. For persons who present 9-14 days after illness onset, serologic testing can be offered in addition to recommended direct detection methods such as polymerase chain reaction. This will maximize sensitivity as the sensitivity of nucleic acid detection is decreasing and serologic testing is increasing during this time period.

Serologic testing should be offered as a method to help establish a diagnosis when patients present with late complications of COVID-19 illness, such as multisystem inflammatory syndrome in children.

Serologic test results should not be used to make decisions about returning persons to the workplace.
What Are the Different Types of Antibody Tests?
Antigenic Targets

Spike glycoprotein (S): Present on viral surface and facilitates virus entry
Nucleocapsid phosphoprotein (N): Immunodominant and interacts with RNA
Protein targeting is important to reduce cross-reactivity (cause of false positives which may occur with other coronaviruses like the common cold) and improve

specificity

Types of Antibody Testing

Binding antibody detection that use purified SARS-CoV-2 (not live virus)

Point-of-care (POC) tests
Laboratory tests that usually require skilled personnel and specialized equipment

Neutralizing antibody detection (none currently

FDA

authorized)

Serum or plasma is incubated with live virus followed by infection and incubation of cells
Can take up to 5 days to complete the study
Antibody Testing Strategies
Emphasis on improving

PPV

which will be decreased in setting with low

prevalence

Example (provided by

CDC

): If an antibody test has 90%

sensitivity

and 95%

specificity

,

PPV

will only be 49%

Strategies to improve

PPV

include the following

Use tests with very high

specificity

(≥99.5%)

Test individuals with a high pre-test probability of having SARS-CoV-2 antibodies (e.g., those patients with symptoms compatible with COVID-19)
Test positive patients a second time, using a test with a different underlying design (also called 'orthogonal' testing)
Antibody Positive Individuals
CDC

recommends that due to limited evidence, do not assume that a positive antibody result confers protection from future infection
Asymptomatic patients:

Low likelihood of active infection
Follow general recommendations to prevent infection and continue normal activities, including work

Confirmed or compatible COVID-19

Follow guidance regarding return to activities and work

Positive antibody result does not change clinical practice or PPE use by healthcare personnel or first responders
Learn More – Primary Sources:
CDC: Interim Guidelines for Collecting, Handling, and Testing Clinical Specimens from Persons for Coronavirus Disease 2019 (COVID-19)
Interim Guidelines for COVID-19 Antibody Testing in Clinical and Public Health Settings
Interpreting Diagnostic Tests for SARS-CoV-2
The Promise and Peril of Antibody Testing for COVID-19
EUA Authorized Serology Test Performance
Coronavirus (COVID-19) Update: FDA Authorizes First Antigen Test to Help in the Rapid Detection of the Virus that Causes COVID-19 in Patients
Get COVID-19 Guideline Notifications direct to your phone with ObGFirst
Try it Free »



Related ObG Topics: