Coronavirus and Pregnancy: CDC Guidance and Professional Recommendations
Learning Objectives and CME/Disclosure Information

This activity is intended for healthcare providers delivering care to women and their families.
After completing this activity, the participant should be better able to:
1. Discuss the evidence related to vertical transmission of 2019-nCoV during pregnancy
2. Describe maternal and fetal risks that were reported during previous outbreaks of atypical viral pneumonias

Estimated time to complete activity: 0.25 hours
Faculty:
Susan J. Gross, MD, FRCSC, FACOG, FACMG
President and CEO, The ObG Project
Disclosure of Conflicts of Interest
Postgraduate Institute for Medicine (PIM) requires instructors, planners, managers and other individuals who are in a position to control the content of this activity to disclose any real or apparent conflict of interest (COI) they may have as related to the content of this activity. All identified COI are thoroughly vetted and resolved according to PIM policy. PIM is committed to providing its learners with high quality CME activities and related materials that promote improvements or quality in healthcare and not a specific proprietary business interest of a commercial interest.
Faculty: Susan J. Gross, MD, receives consulting fees from Sema4, and has financial interest in The ObG Project, Inc.
Planners and Managers: The PIM planners and managers, Trace Hutchison, PharmD, Samantha Mattiucci, PharmD, CHCP, Judi Smelker-Mitchek, MBA, MSN, RN, and Jan Schultz, MSN, RN, CHCP have nothing to disclose.
Method of Participation and Request for Credit
Fees for participating and receiving CME credit for this activity are as posted on The ObG Project website. During the period from 02-28-2020 through 02-28-2021, participants must read the learning objectives and faculty disclosures and study the educational activity.
If you wish to receive acknowledgment for completing this activity, please complete the post-test and evaluation. Upon registering and successfully completing the post-test with a score of 100% and the activity evaluation, your certificate will be made available immediately.
For Pharmacists: Upon successfully completing the post-test with a score of 100% and the activity evaluation form, transcript information will be sent to the NABP CPE Monitor Service within 4 weeks.
Joint Accreditation Statement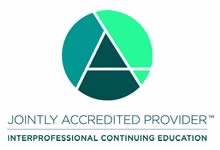 In support of improving patient care, this activity has been planned and implemented by the Postgraduate Institute for Medicine and The ObG Project. Postgraduate Institute for Medicine is jointly accredited by the Accreditation Council for Continuing Medical Education (ACCME), the Accreditation Council for Pharmacy Education (ACPE), and the American Nurses Credentialing Center (ANCC), to provide continuing education for the healthcare team.
Physician Continuing Medical Education
Postgraduate Institute for Medicine designates this enduring material for a maximum of 0.25 AMA PRA Category 1 Credit(s)™. Physicians should claim only the credit commensurate with the extent of their participation in the activity.
Continuing Nursing Education
The maximum number of hours awarded for this Continuing Nursing Education activity is 0.2 contact hours.
Read Disclaimer & Fine Print
NOTE: Information and guidelines may change rapidly. Check in with listed references in 'Learn More – Primary Sources' to best keep up to date
SUMMARY:
The recent outbreak of the novel coronavirus, now called SARS-CoV-2, and spread of COVID-19 infection is being closely monitored worldwide. The following provides key highlights from major professional organizations along with valuable links to other resource hubs focused on COVID-19 and pregnancy
COVID-19 Presentation in Pregnancy
Presentation and clinical findings for COVID-19 pneumonia do not differentiate in pregnant women vs the general population
Typical presentation with COVID-19 includes

Common clinical features: Fever | Fatigue | Dry cough

Lymphopenia (<1.0 × 10⁹ cells per L)

Reports of

Liver involvement (elevated transaminases, coagulopathies) and decreased platelets
Cardiac injury biomarkers
Loss of smell and taste
Conjunctivitis

CDC

and publications on this topic continue to stress the limited amount of data currently available on this topic
Data suggests that pregnant women may not be at higher risk for COVID-19 or have a more severe course if they become infected
CDC: Obstetric L&D Recommendations
The following is a summary with key highlights – the full CDC recommendations can be found at the Obstetric Healthcare Settings page (find link below in 'Learn More – Primary Sources' as well as link to ACOG Practice Advisory)
Visitors
Visitors should be limited to those required for emotional care support, prioritizing maternal well-being
Depending upon the extent of community-transmission, institutions may consider limiting visitors to one essential support person and having that person be the same individual throughout the hospitalization
All visitors should be screened and, if cleared, should be educated regarding appropriate transmission prevention measures
Visitor screening

Visitors should not be allowed entry if fever or respiratory symptoms are present
Mother-Infant Separation: Vertical Transmission and Newborn Risk
Vertical Transmission

Primarily via respiratory droplets during the postnatal period when neonates are exposed to others with COVID-19
"Limited reports" regarding intrapartum or peripartum transmission | Clinical significance unclear

Maternal-infant separation

According to the

CDC

, "temporary separation of the newborn from a mother with confirmed or suspected COVID-19 should be strongly considered to reduce the risk of transmission to the neonate"
Temporary separation options include

Separate room | Maintaining a physical distance of ≥6 feet between the mother and neonate | placing the neonate in a temperature-controlled isolette if the neonate remains in the mother's room
If mothers' results are negative, discontinue separation precautions

Risks and benefits of temporary separation should be discussed with the mother and "decisions about temporary separation should be made in accordance with the mother's wishes"
Considerations regarding temporary separation include

Clinical conditions of the mother and neonate (e.g., separation may be necessary if infant at increased risk for severe illness (e.g., preterm or medical condition)
Logistics: Testing availability, staffing, space, and PPE
Results of neonatal testing: Separation not required if neonate is positive for SARS-CoV-2

Considerations to discontinue temporary separation are the same as those to discontinue transmission-based precautions for hospitalized patients with COVID-19
If No Separation
Consider using the following controls

Physical barriers (e.g., a curtain between the mother and newborn)
Keeping the newborn ≥6 feet away from the ill mother
Mother (with confirmed COVID-19 or PUI) should use a cloth face covering and practice hand hygiene before each feeding or other close contact with her newborn | Keep face covering in place during contact
Breastfeeding when Mother has Suspected or Confirmed COVID-19
Mother is breastfeeding

Wash her hands using soap and water before touching the infant or use hand sanitizer (at least 60% alcohol) if soap unavailable
wear a cloth face covering while feeding at the breast

Mother is expressing

Clean hands as above before touching any pump or bottle parts
Wear a cloth face covering
If possible, expressed breast milk should be fed to the infant by a healthy caregiver, who is not at high-risk for severe illness from COVID-19
Hospital Discharge and Discontinuation of in-home isolation and Transmission-Based Precautions for hospitalized patients
Follow recommendations described in the Interim Guidance for Discontinuation of Transmission-Based Precautions and Disposition of Hospitalized Patients with COVID-19 (see 'Learn More – Primary Sources')
Discharge planning: Should be made made on a case-by-case basis in consultation with clinicians, infection prevention and control specialists, and public health officials
Consideration should be given to the following

Disease severity
Illness signs and symptoms
Results of laboratory testing for COVID-19 in respiratory specimens

Patients who are discharged but have not met criteria to discontinue isolation

To reduce the risk of transmission to their newborn, a patient "may continue temporary separation at their place of residence (if feasible) until cleared to discontinue home isolation following either the symptom based strategy or testing based strategy"
Note: CDC defines hand hygiene as follows
Hand hygiene includes use of alcohol-based hand sanitizer that contains 60% to 95% alcohol before and after all patient contact, contact with potentially infectious material, and before putting on and upon removal of PPE, including gloves. Hand hygiene can also be performed by washing with soap and water for at least 20 seconds. If hands are visibly soiled, use soap and water before returning to alcohol-based hand sanitizer.
KEY POINTS:
ACOG Practice Advisory
ACOG

has released a practice advisory, providing guidance and valuable links
Based on prior experience with significant viral infections, diligence is warranted in the management of pregnant women during the COVID-19 pandemic
Testing on labor and delivery

Women with suspected COVID-19 or those who develop related symptoms "should be prioritized for testing"
Universal testing: Consider molecular testing strategies to identify asymptomatic patients, particularly in high

prevalence

areas
PPE:

ACOG

reviews

CDC

guidance

Respirators (e.g., N95 respirators) should be used when caring for patients with confirmed or suspected COVID-19
Aerosol-generating procedures should be prioritized during shortages

ACOG

restates the

CDC

opinion that second stage is not considered an aerosol-generating procedure and adds the following
ACOG continues to review questions and data regarding the potential for aerosolization in the context of forceful exhalation during the second stage of labor
ACOG

and

SMFM

provide an algorithm to aid in the assessment and management of pregnant women with suspected or confirmed COVID-19
Tap Image to Open Algorithm
SMFM Guidance
SMFM

has released multiple documents addressing obstetrical management (see 'Learn More – Primary Sources' below)
Fetal Surveillance and Management
In the setting of a mild infection, management similar to that for a patient recovering from influenza is reasonable. Given how little is known about this infection, a detailed midtrimester anatomy ultrasound examination may be considered following first-trimester maternal infection.

For those experiencing illness later in pregnancy, it is reasonable to consider sonographic assessment of fetal growth in the third trimester
Delivery Planning for Mildly Symptomatic or Asymptomatic Pregnant Patients
COVID-19-positive status is not an indication for delivery

Timing and mode of delivery should be based on usual obstetrical indications

37w0d to 38w6d: To limit exposure of healthcare team and neonate (and reduce PPE utilization were supply is limited) consider expectant management until

14 days after the positive SARS-CoV-2 test result or

until 7 days after onset of symptoms and 3 days after resolution of symptoms

≥39 weeks

Consider delivery to reduce risk of worsening maternal status
Delivery for Patients Who are Critically Ill
SMFM

provides guidance on management of critically ill women who are pregnant
Care needs to be individualized and addition, the document states that
Although data regarding delivery timing and acute respiratory distress syndrome are limited, it is reasonable to consider delivery in the setting of worsening critical illness
ASRM Guidelines – Fertility Health
Fertility services are considered an essential health service
The impact of the pandemic varies across the country and if certain parameters are met (e.g., sustained reduction in cases), practices can consider resuming care
The updated guidance provides required standards that should be met prior to reinstating practices, as well as recommendations regarding office practice (see 'Learn More – Primary Sources' for

ASRM

documents and updates)
Reopening Units
ASRM

recommends the following steps when considering reopening fertility units and resuming services
When

– Education and staff training are achieved and certified a documented risk mitigation strategy is in place for the operation of the clinic as a whole, and

– A documented risk mitigation plan is in place for each procedure

Then

– The clinic may select the tests and or treatments to resume

– Consider reinitiating a limited number of services when initially resuming care

– Begin at a pace that allows new policies and procedures to be operationally observed to ensure that they are working as designed, and

– Monitor, reassess and modify clinic operations as community conditions change, knowledge of the disease increases, and additional resources to mitigate, test for, and combat the disease become available
COVID-19 Screening and Donor Programs
Oocyte donors

Consider incorporating additional counseling and documentation regarding screening
Consider cancelling if the donor has a positive SARS-CoV-2 test or develops COVID-19 during ovarian stimulation

FDA

Does not recommend SARS-CoV-2 testing prior to obtaining oocytes for third-party reproduction
Does recommend using screening questions

Sperm donors

SARS-CoV-2 may be present in semen
Quarantine of donor sperm

Anonymous: 6 month quarantine (

FDA

requirement)
Directed donation: Quarantine not required by but may be considered at the discretion of the recipient and physician

FDA

Does not recommend SARS-CoV-2 testing prior to obtaining oocytes for third-party reproduction
Does recommend using screening questions
RCOG Guidelines
Guidance for healthcare professionals on Coronavirus (COVID-19) infection in pregnancy has been published by the

RCOG

, Royal College of Midwives, Royal College of Paediatrics and Child Health, Public Health England and Health Protection Scotland
Effects on mothers and fetuses sections updated due to UKOSS registry results of hospitalized pregnant women (see 'Related ObG Topics' below for review of the UKOSS data)
Effect on Pregnant Women
Of the 427 pregnant women in the UKOSS registry

Level 3 care: 9% of women
ECMO: <1% (4 women)
Case fatality rate: 1.2% (95% CI, 0.4 to 2.7%)
Represents a SARS-CoV-2 associated maternal mortality rate of 5.6 (95% CI, 1.8 to 13.1) per 100,000 maternities
Effects on Fetus and Neonate
"No data suggesting an increased risk of miscarriage or early pregnancy loss in relation to COVID-19" | Current data not sufficiently convincing to make the association
UKOSS cohort

Median gestational age at birth: 38 weeks (

IQR

36–39 weeks)
Preterm birth rate: 27% | 47% of these were iatrogenic for maternal compromise | 15% were iatrogenic for fetal compromise
NICU admission: 10%
Positive SARS-CoV-2 test: 2.5% (6 infants) during the first 12 hours after birth (included some infants that were delivered by cesarean without labor)
Fetal and newborn loss

3 stillbirths (2 unclear if related to COVID-19)
2 neonatal deaths (definitely not related to COVID-19)
Pregnant Healthcare Workers
While

ACOG

advises that pregnant healthcare workers should have the option of being removed from direct patient care at 37 weeks (or at least 14 days before anticipated delivery) when there is higher risk of exposure,

RCOG

recommends the following
Choices for pregnant healthcare workers prior to 28 weeks' gestation: Following a risk assessment with their employer and occupational health, pregnant women should only be supported to continue working if the risk assessment advises that it is safe for them to do so. This means that employers must remove any risks (that are greater in the workplace than to what they would be exposed to outside of the workplace), or else they should be offered suitable alternative work
For pregnant women from 28 weeks' gestation, or with underlying health conditions such as heart or lung disease at any gestation, a more precautionary approach is advised. Women in this category should be recommended to stay at home. For many healthcare workers, this may present opportunities to work flexibly from home in a different capacity, for example by undertaking telephone or videoconference consultations, or taking on administrative duties
Note: Find additional international professional guidelines below in 'Learn More – Primary Sources'
Learn More – Primary Sources:
CDC: Information for Healthcare Providers: COVID-19
CDC: Interim Clinical Guidance for Management of Patients with Confirmed Coronavirus Disease (COVID-19)
CDC: People who are at higher risk for severe illness
CDC: Considerations for Inpatient Obstetric Healthcare Settings
CDC: Evaluation and Management Considerations for Neonates At Risk for COVID-19
CDC: Interim Guidance for Discontinuation of Transmission-Based Precautions and Disposition of Hospitalized Patients with COVID-19
ACOG: Practice Advisory: Novel Coronavirus 2019 (COVID-19)
ACOG: COVID-19 FAQs for Obstetrician-Gynecologists, Obstetrics
SMFM: Coronavirus (COVID-19) Resource Page
ASRM: Patient Management and Clinical Recommendations During The Coronavirus (COVID-19) Pandemic
A call from reproductive epidemiologists regarding ASRM COVID-19 Task Force Guidelines
RCOG: Coronavirus (COVID-19) infection and pregnancy
RCOG: Updated advice for pregnant healthcare workers and employers during the coronavirus outbreak
The Royal College of Physicians of Ireland: The Institute of Obstetricians and Gynaecologists issues guidance on Covid-19 and maternity services
RANZCOG: Coronavirus (COVID-19) Advice and Information
Collège National des Gynécologues et Obstétriciens Français (CNGOF): Prise En Charge Aux Urgences Maternite D'une Patiente Enceinte Suspectee Ou Infectee Par Le Coronavirus (Covid-19)
Federação Brasileira das Associações de Ginecologia e Obstetrícia (FEBRASCO): Infecção pelo Coronavírus SARS-CoV-2 em obstetrícia. Enfrentando o desconhecido
A case of 2019 Novel Coronavirus in a pregnant woman with preterm delivery
Possible Vertical Transmission of SARS-CoV-2 From an Infected Mother to Her Newborn
Antibodies in Infants Born to Mothers With COVID-19 Pneumonia



Related ObG Topics: